6 Of Oprah's Favorite Things 2020 | Oprah's BFF Gayle King + Mag…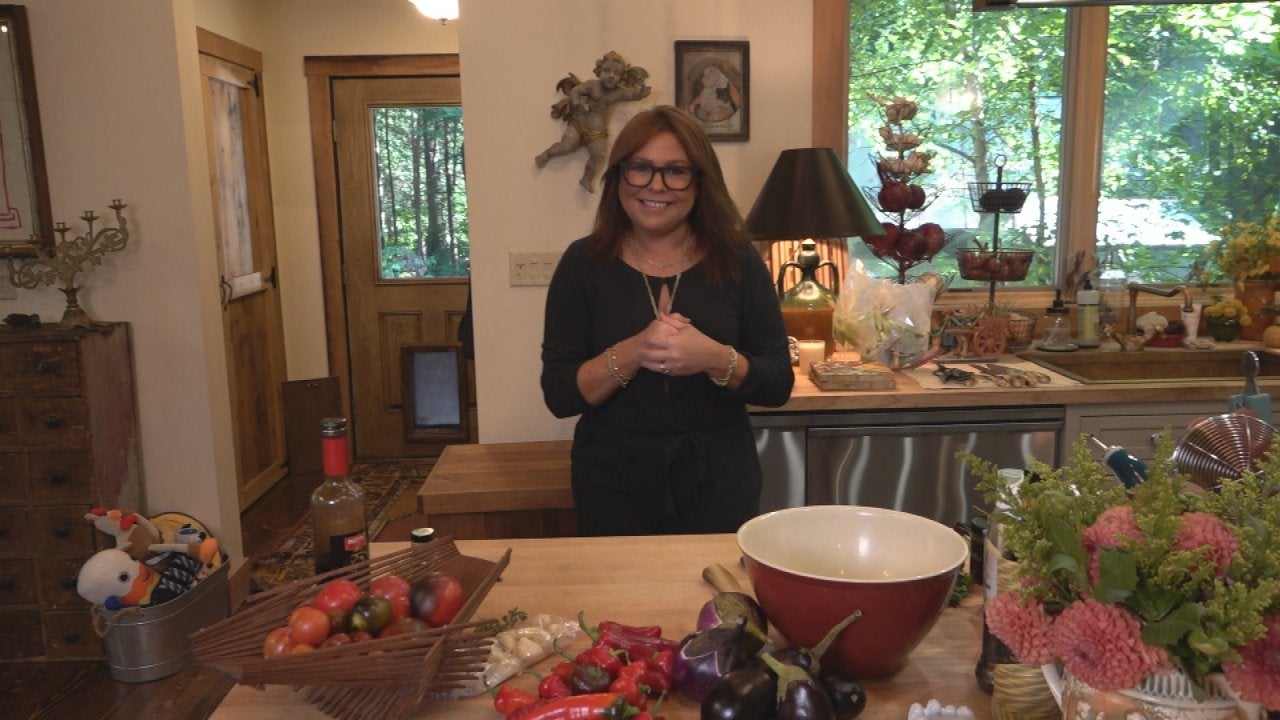 How to Make Roasted Eggplant, Pepper and Tomato Pasta | Rachael …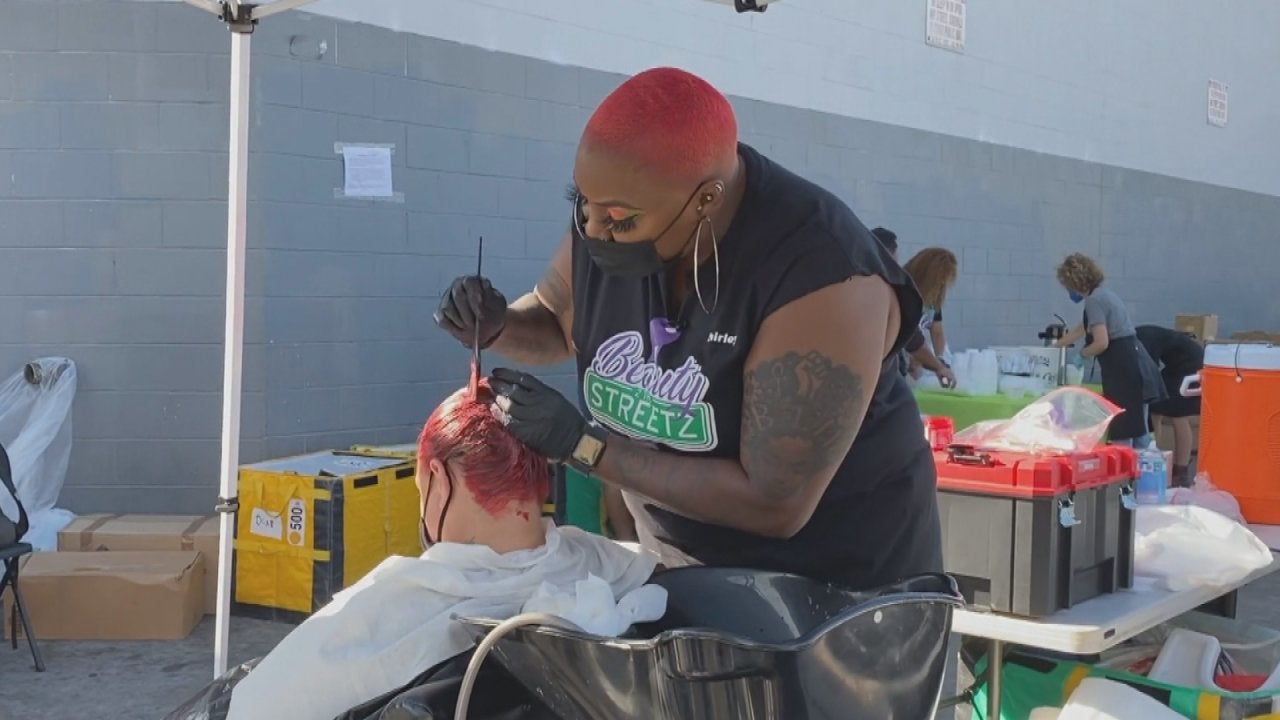 ​Jessica Alba Surprises Beauty 2 the Streetz Founder Who Makes L…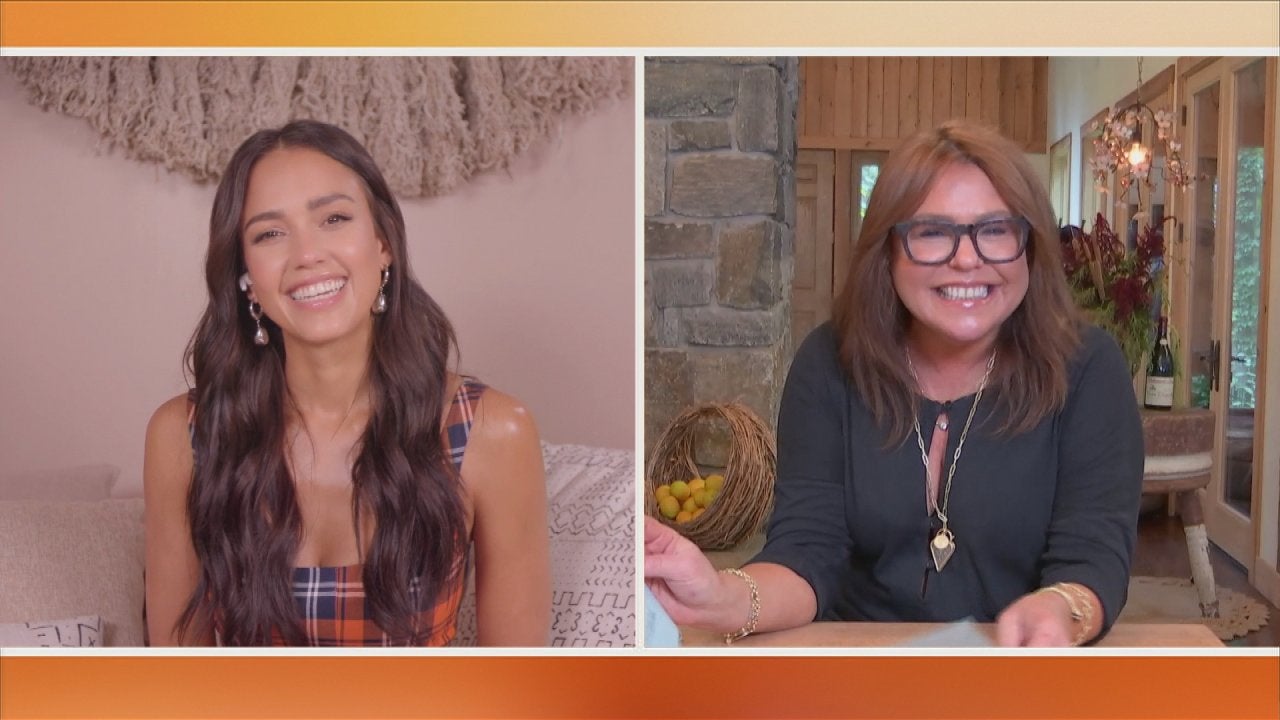 Jessica Alba on Parenting Her Teen Daughter Honor: "No Matter Wh…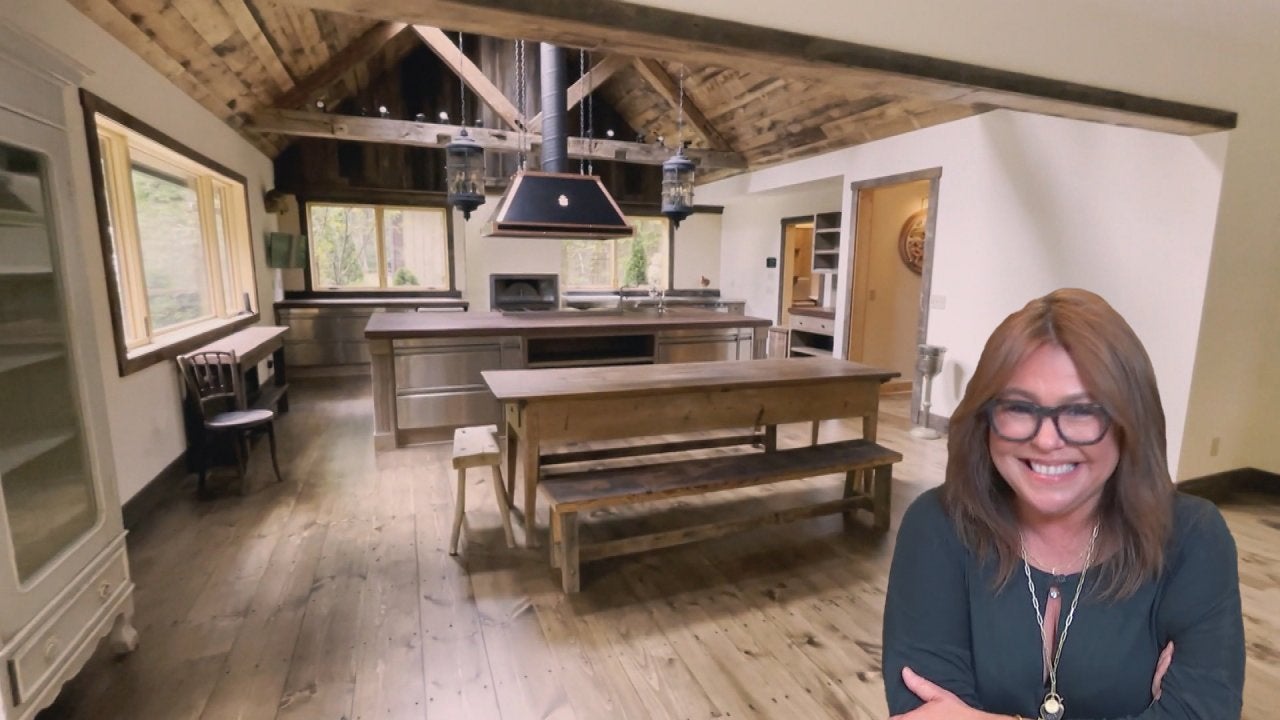 First Look Inside Rachael's Rebuilt Home One Year After Devastat…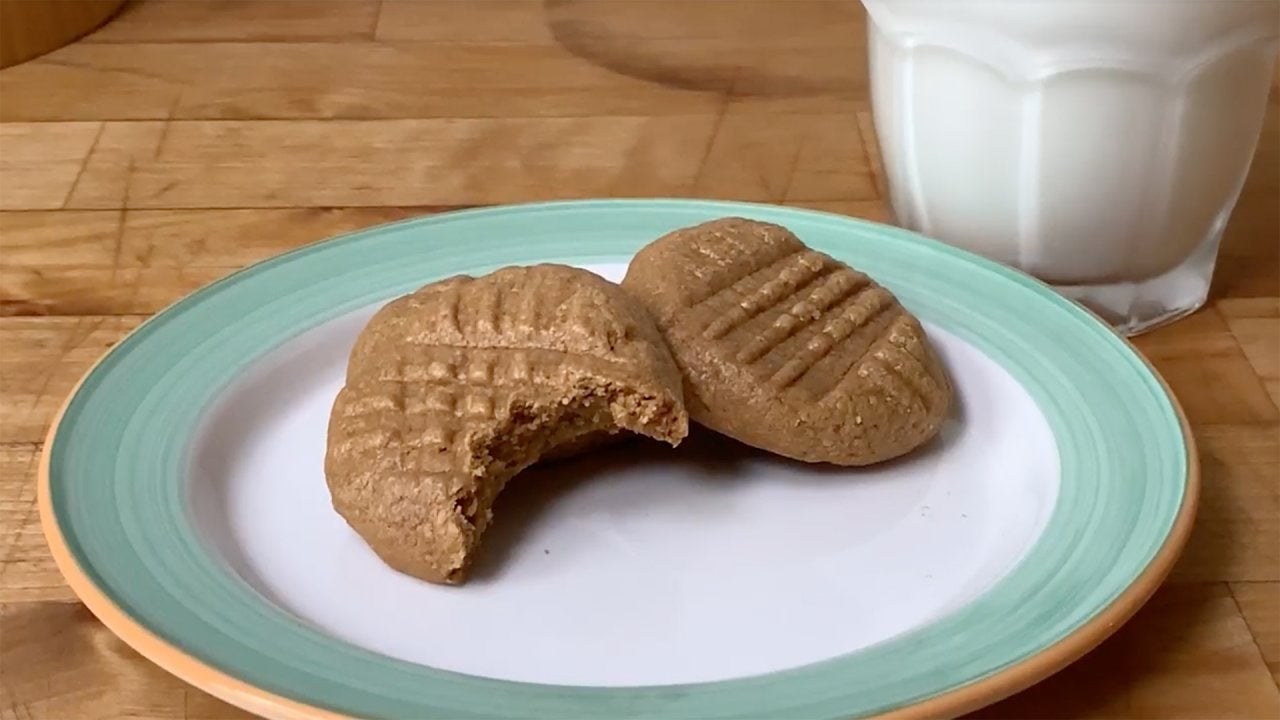 How To Make 3-Ingredient Peanut Butter Cookies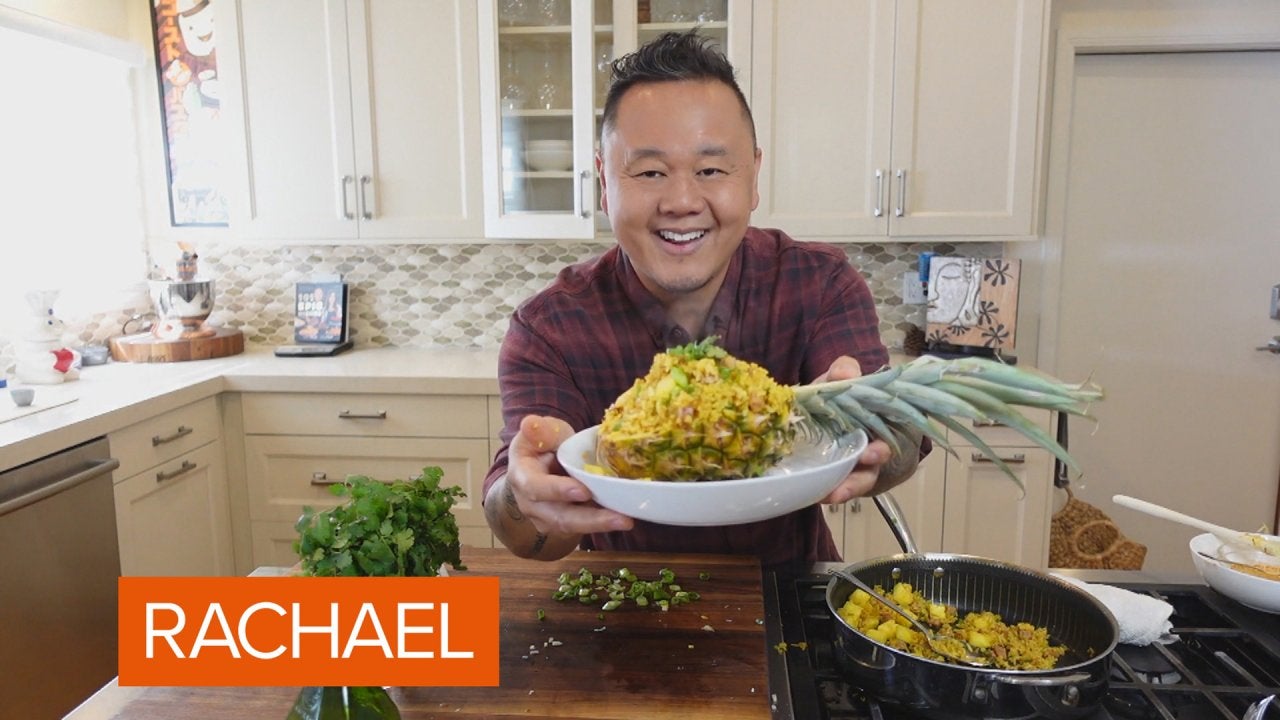 How To Make Thai-Style Pineapple Fried Rice | Jet Tila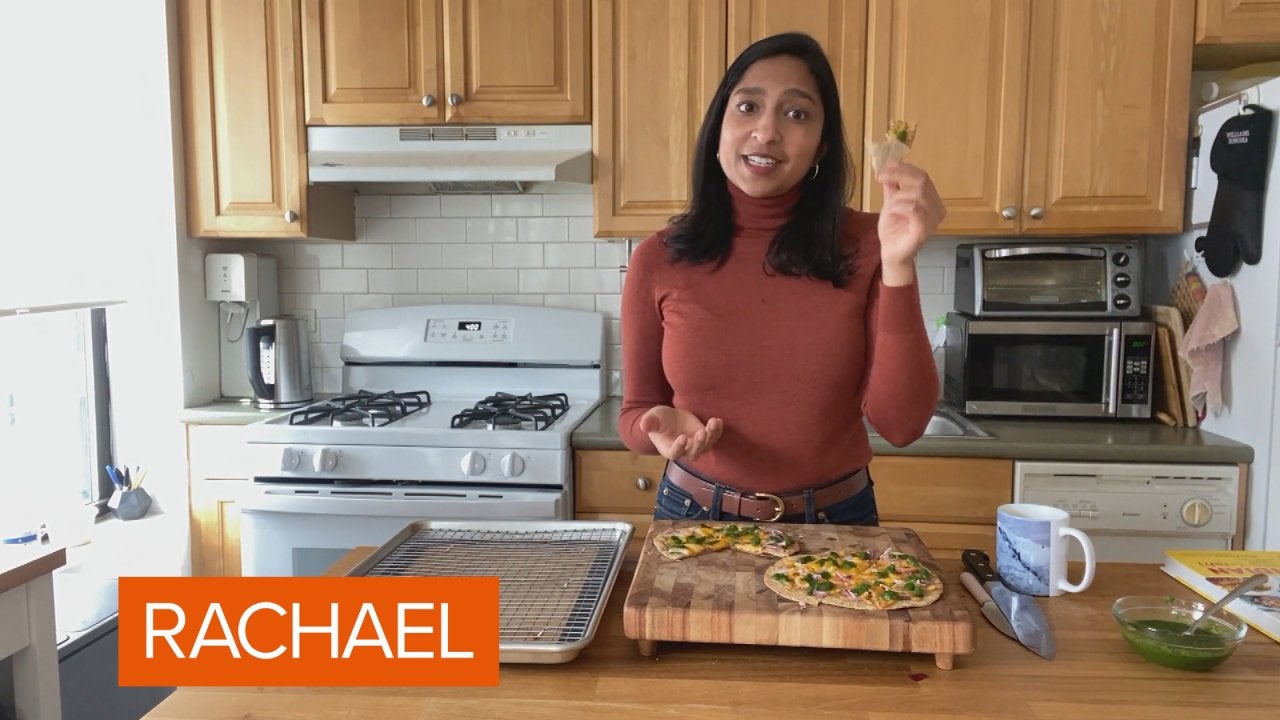 How To Make Roti Pizza | Indian-ish Author Priya Krishna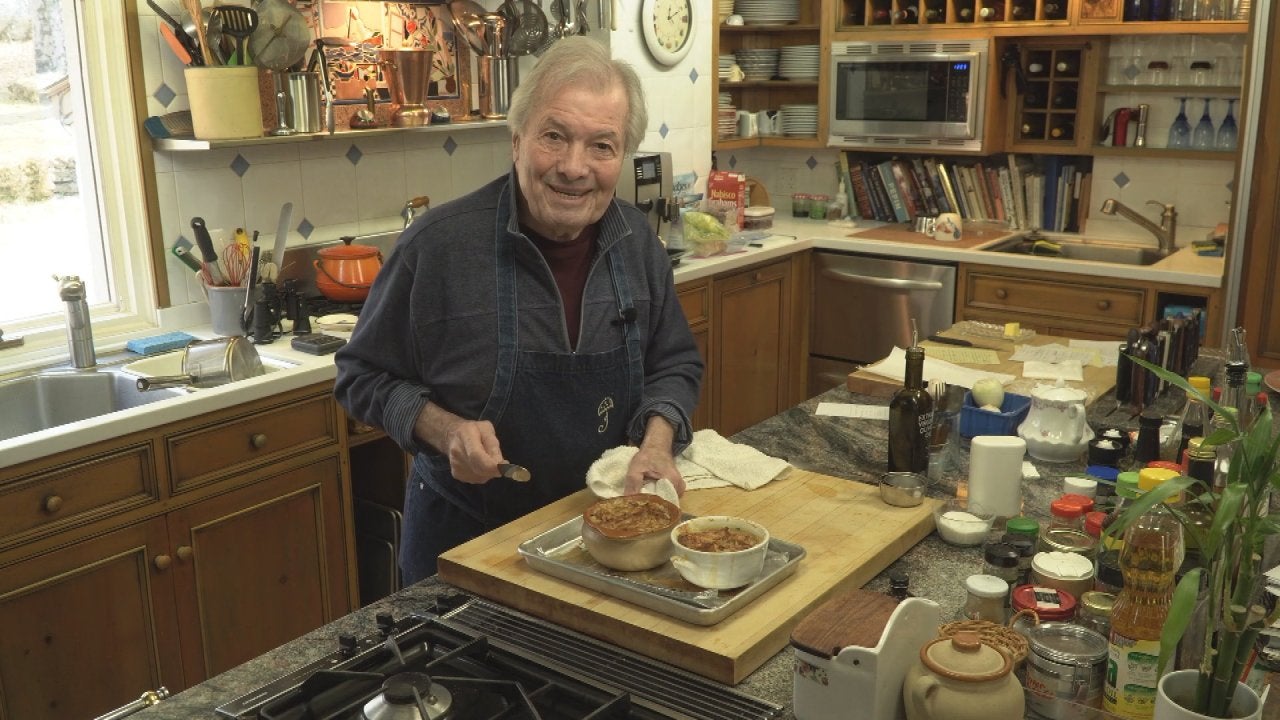 How To Make French Onion Soup (Onion Soup Gratinée) | Jacques Pé…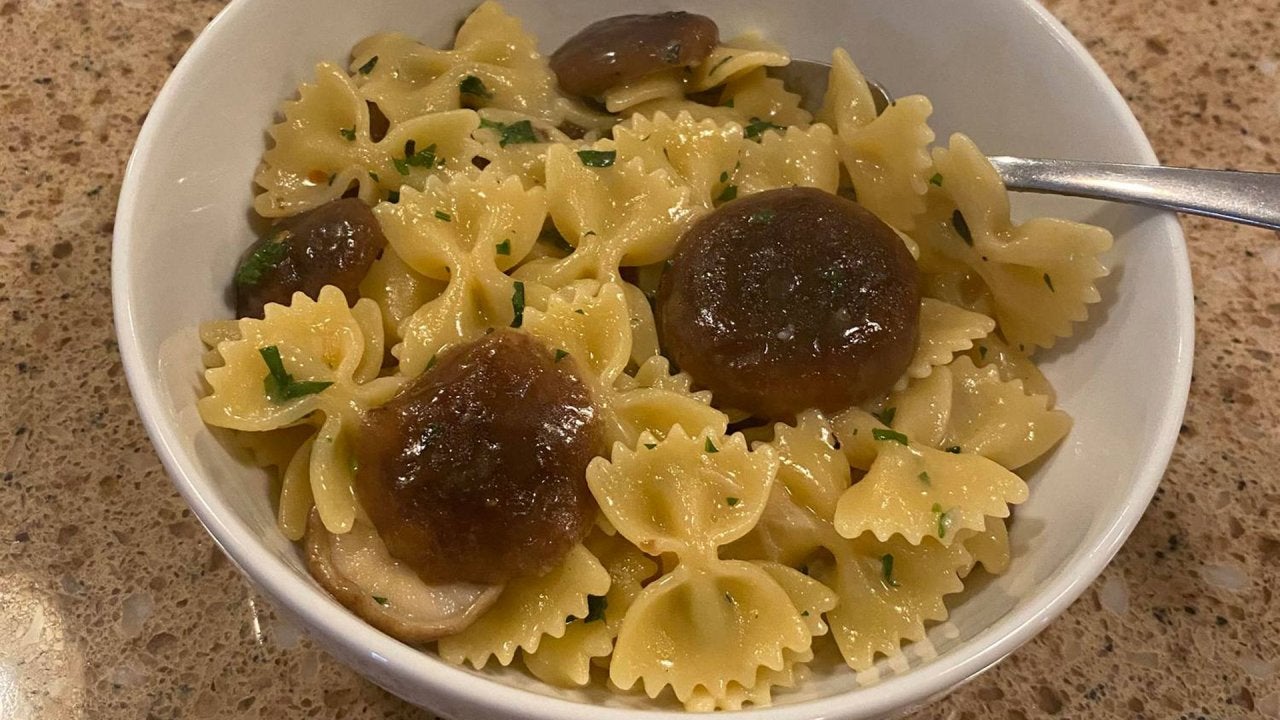 How To Make Farfalle with Shiitake Mushrooms | Scott Conant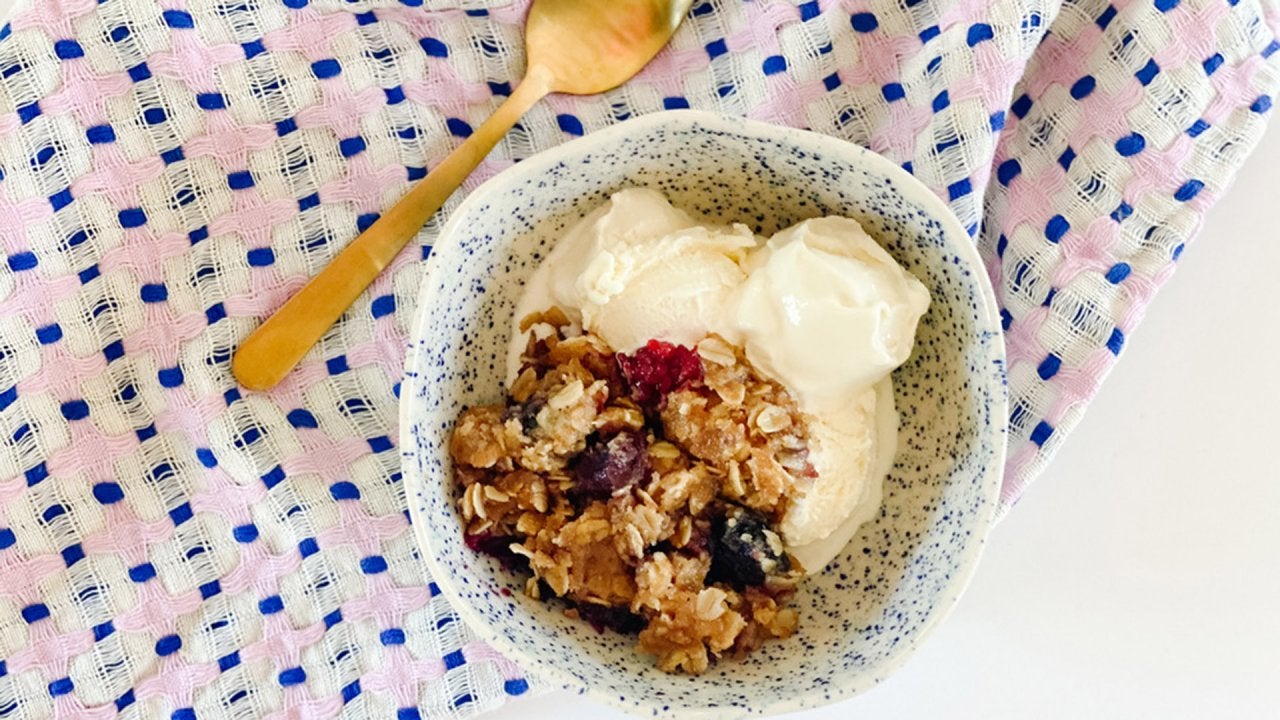 How To Make Oat Crumb Topping For Fruit Crumbles | Pantry Recipe…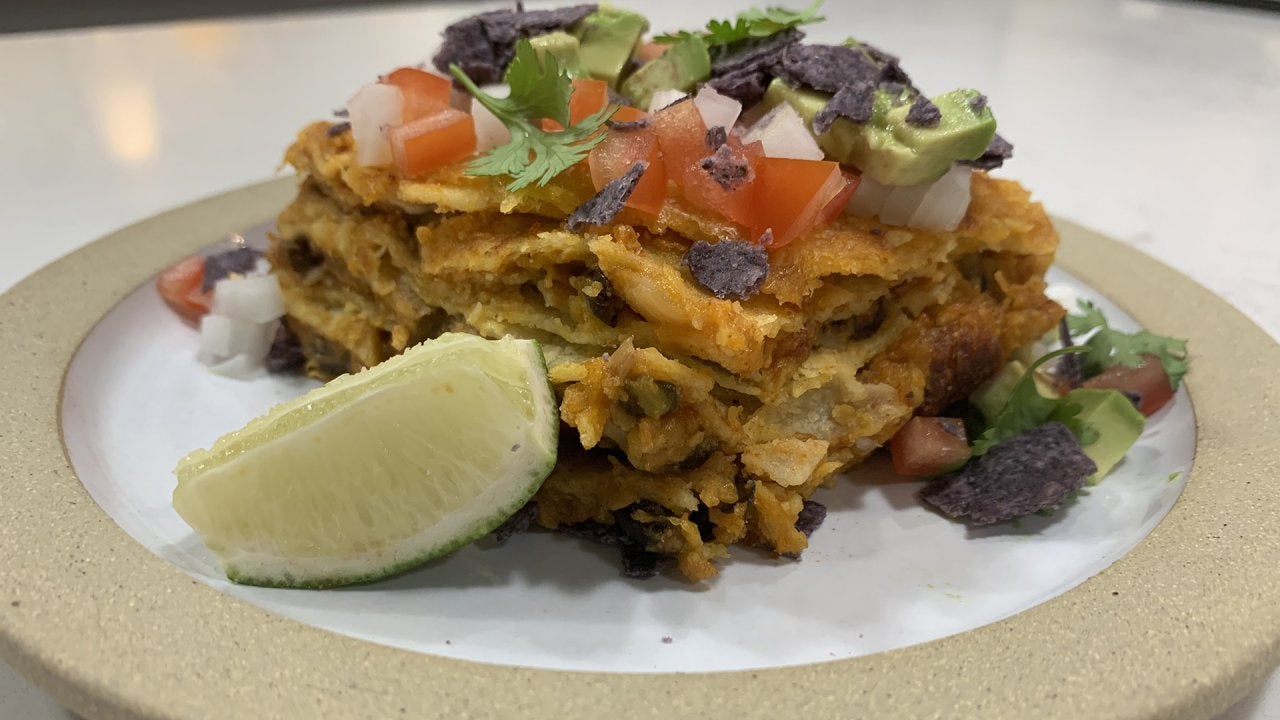 How To Make a Pumpkin Enchilada-Inspired Casserole | Pantry Clea…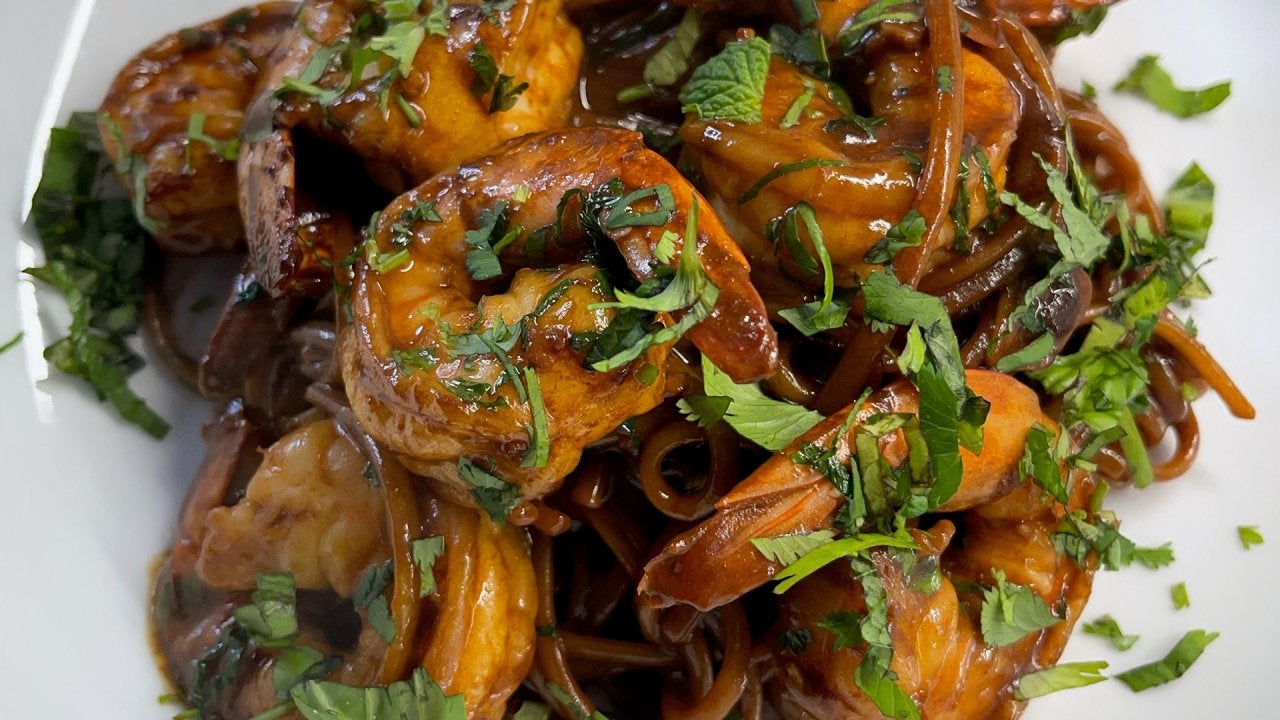 How To Make Spicy Thai Peanut Noodles with Sambal Shrimp | Pantr…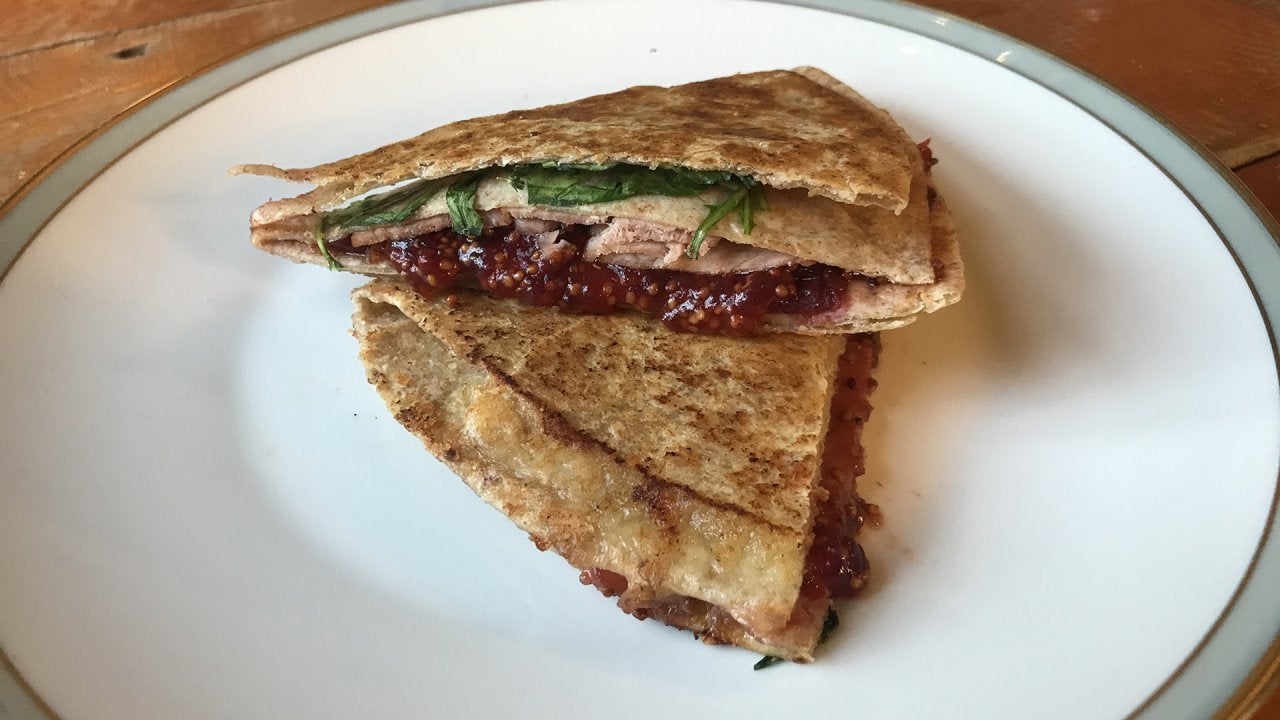 How To Make a Ham and Cheese Tortilla Wrap Melt Using The TikTok…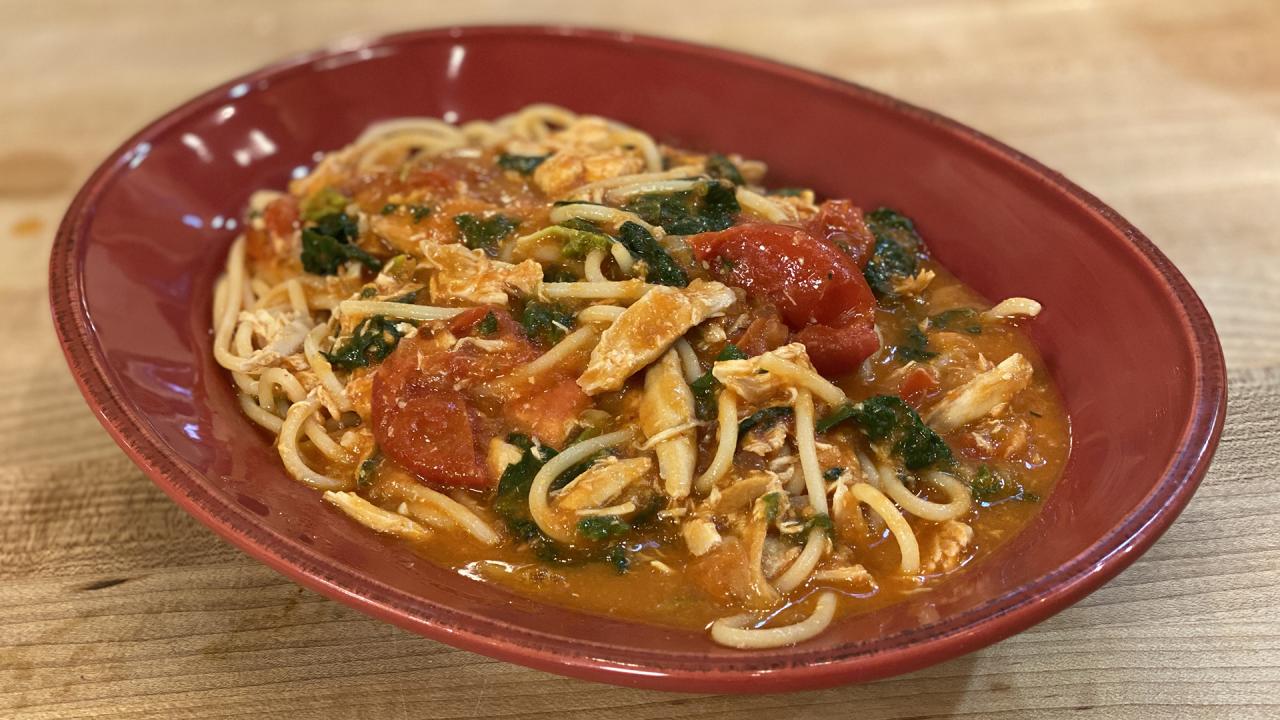 How To Make An Easy Florentine Pasta with Italian Tuna or Pulled…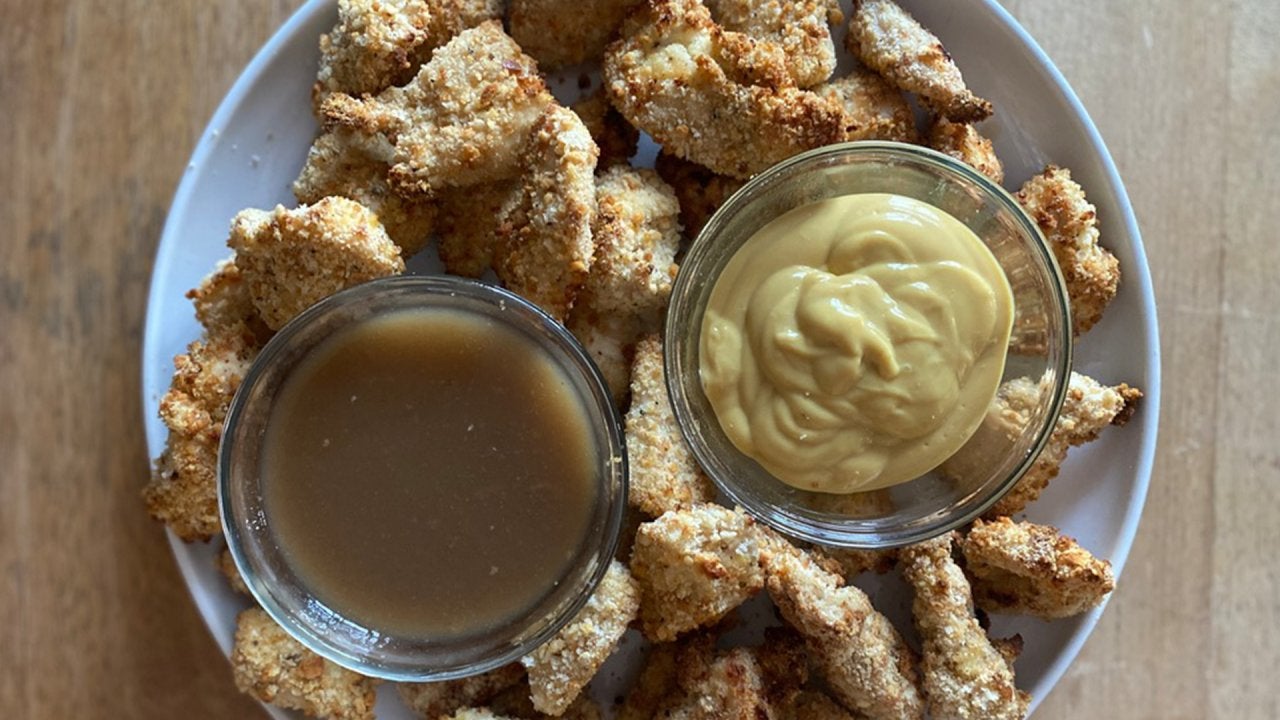 How To Make Air Fryer Stuffing-Coated Chicken Nuggets | Pantry C…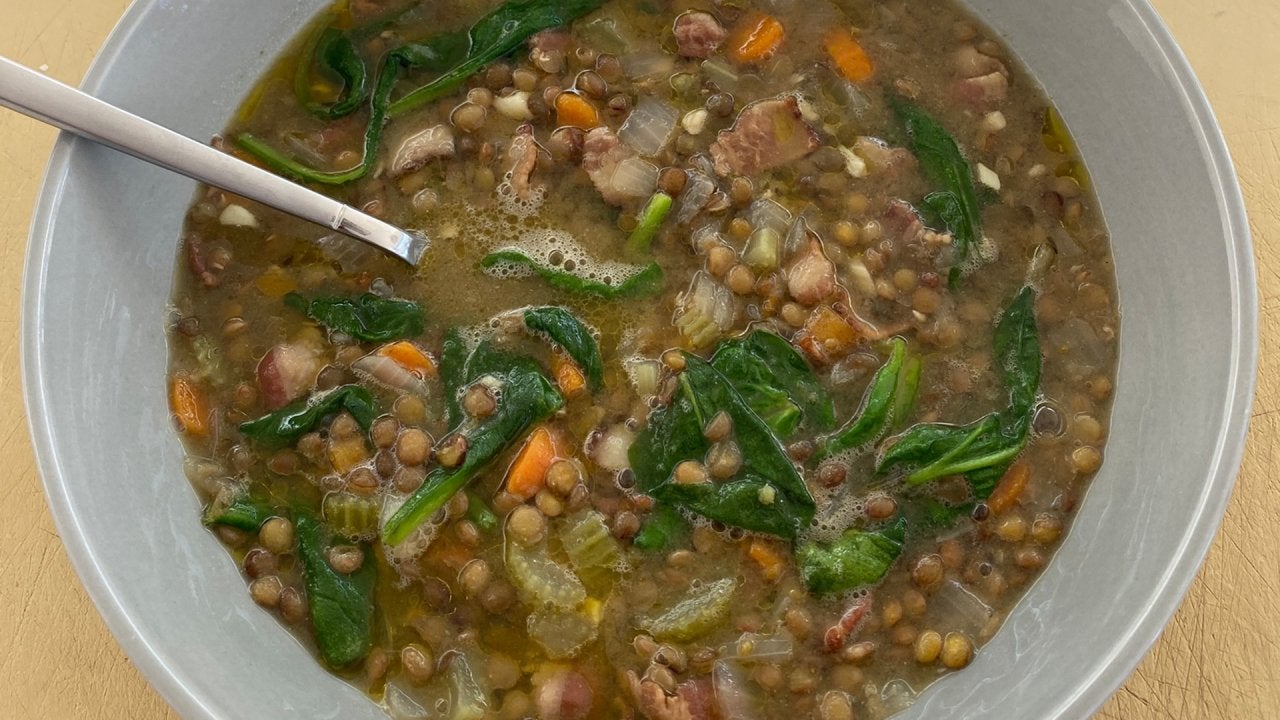 How To Make Lentil Soup | Pantry Recipe | Marc Murphy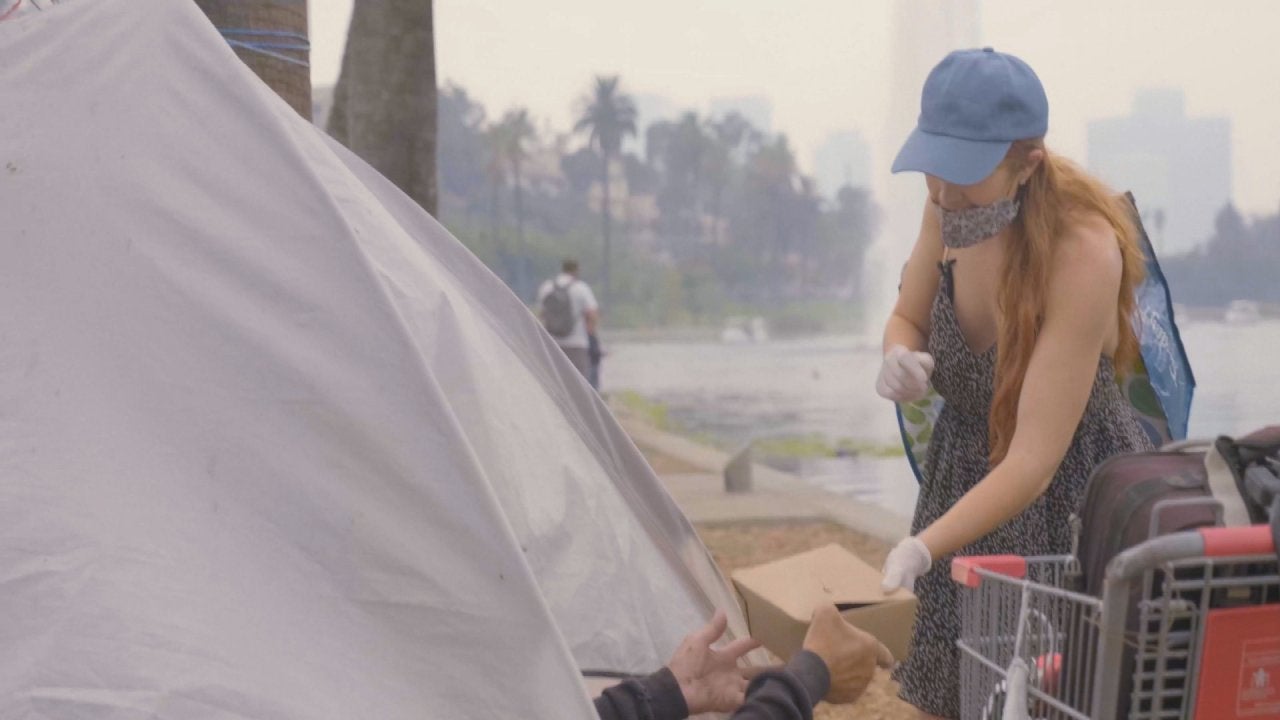 Meet The Chef Whose Nonprofit Provides Healthy Meals + Human Con…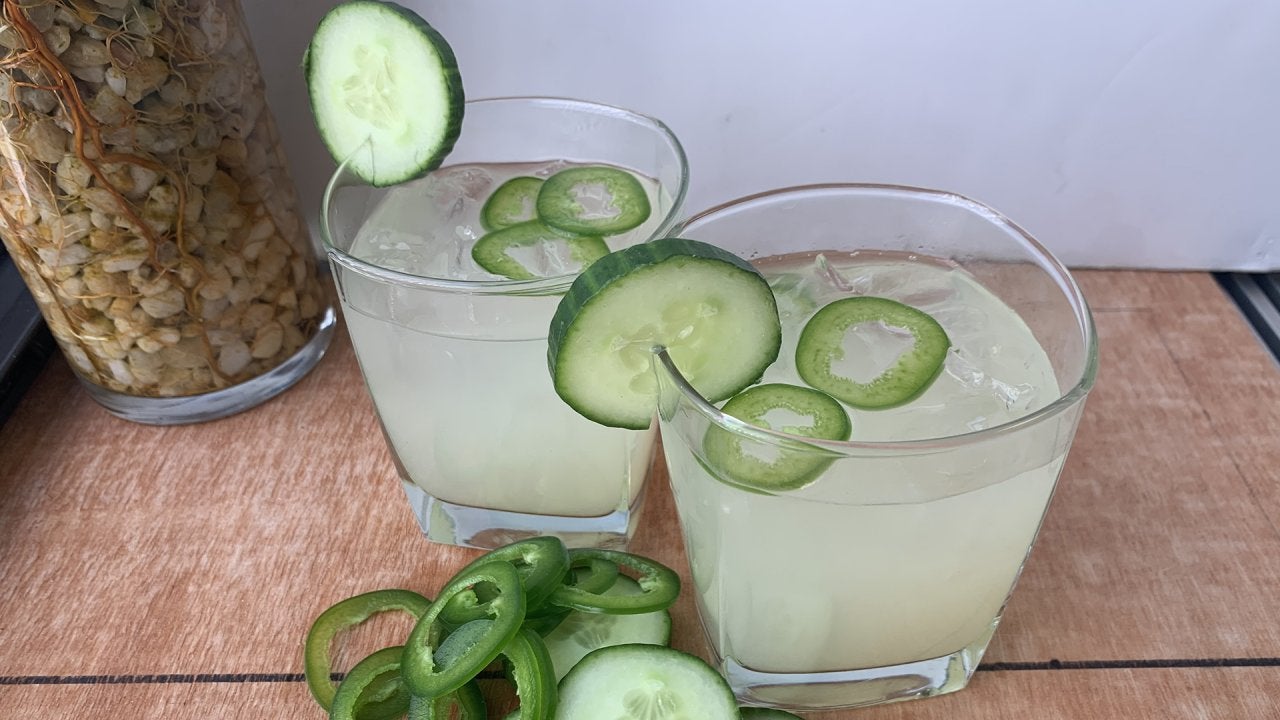 How To Make a Cucumber Margarita | John Cusimano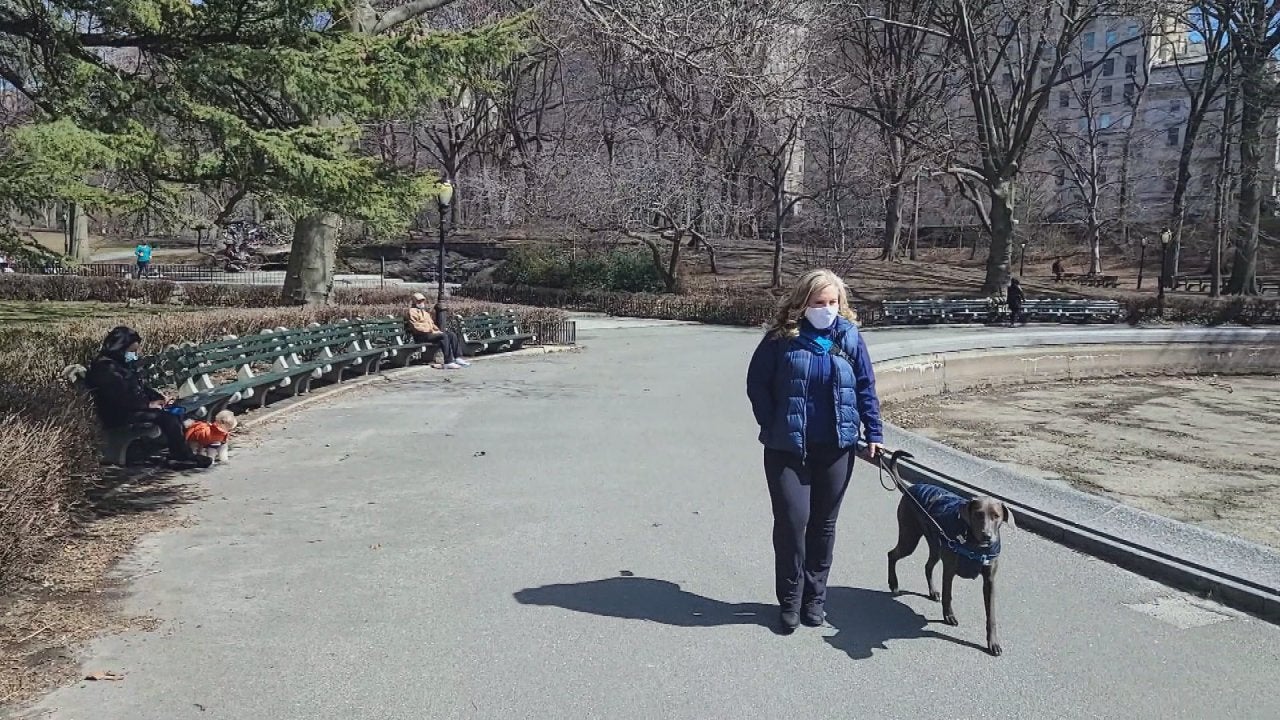 See Rachael's Dog Bella Boo Blue's Adorable First Trip to NYC's …
We look forward to Oprah's Favorite Things list every year — but we have even more reason to be excited this year. That's because most of the 72 items on Oprah's list — including fashion, beauty, food, home + tech products, all ranging in price — are highlighting small businesses and Black-owned or -led companies. How cool is that?
Shop some of our favorites of Oprah's favorites below — the first six of which Oprah's BFF Gayle King + Creative Director of O Magazine, Adam Glassman, highlighted on our show. We're all about treating & taking care of ourselves & each other this year!
1. Harlem Chocolate Factory Golden Brownstone Gift Set
Harlem Chocolate Factory is Harlem's first and only chocolate shop! Do you have a chocolate + New York City lover in your life? Each Golden Brownstone Gift Set contains six individually packaged 2.64 oz chocolate bars crafted in the shape of a Harlem Brownstone and dusted in gold. The best part is that the chocolates are individually packaged + each decorated with iconic Harlem images, so you can give the entire set to one person or spread the love among a few friends.
$62.50, on sale for $50 on Amazon; $62.50 + 20% off with code "OPRAH" on HarlemChocolateFactory.com

2. E Marie Boss Blanket Set
Did we mention we're all for treating ourselves and each other this year? This cozy blanket set — which comes in nine different colors — comes with E Marie's all-new soft + oversized Boss Blanket and a matching eye mask. Who's up for some well-deserved rest and relaxation?
$148 on Amazon; $148 + 20% off with the code "OPRAH" on Getemarie.com
3. Footnanny Pedicure Starter Kit
We've all had to do a whole lot more at home this year — including pedicures — and this is the perfect gift for anyone who is just getting started with at-home pedis. The starter kit from Footnanny comes with a dry buff, Eucalyptus cream and cotton ankle socks that help the cream absorb deeper in the skin. Plus, it's good for THIRTY uses. Talk about a gift that keeps on giving!
$50 on Amazon; $50 + 20% off with code "OPRAH" at FootNanny.com
4. 2•4•1 Cosmetics Limited Edition Holiday Lip Gloss Collection
2•4•1 Cosmetics was founded in Los Angeles by twin sisters, Feven and Helena Yohannes, and their Limited Edition Holiday Lip Gloss Collection was created exclusively for Oprah's Favorite Things 2020. If this isn't the perfect stocking stuffer for a beauty lover, we don't know what is. The (6!) colors are gorgeous (that Shimmery Copper!) and we love the inspiring messages assigned to each, like: "When you wear GLASS remember glass ceilings are made to be shattered." YES!
$100, on sale for $79.99 on Amazon; $100 + 20% off with code "OPRAH" at 241cosmetics.com
5. JUDY "The Safe" Emergency Prep Kit
Who doesn't want to feel a bit safer and more prepared this year? Well, the JUDY "Safe" comes with over 24 emergency preparedness items. We don't think there's any giftee who wouldn't be grateful for that!
$250, on sale for $200 on Amazon; $250 + 20% off with code "OPRAH" on Judy.co
6. The Mirror & One-Year Subscription
If you have a friend (who you really want to spoil) who's been desperate to get into a FUN at-home workout routine, we think you've found just the gift for them. This mirror is meant to be an on-demand cardio class, yoga studio, boxing ring, personal trainer + more in one.

$1,495, with 3 months free subscription + free white-glove delivery & installation with code "OPRAH" on Mirror.co; $1,963 for the Mirror, one-year subscription, Care Kit, Stand Mount + free white glove delivery and installation on Amazon
7. Uncle Nearest 1856 Premium Aged Whiskey
If you have a friend who loves a good whiskey cocktail, they'll surely love a bottle from the fastest-growing independent American whiskey in U.S. history! Plus, you can create a customized engraved bottle with a personal message.
$59 on ReserveBar.com
8. Trufflin Sriracha and Ranch VIP Set
No need to choose between Team Ranch or Team Sriracha! Both come in this lovely matte gift box — and both are truffle-flavored, of course. The foodie in your life will thank you profusely.
$60, on sale for $47.99 on Amazon; $60 + 20% off with code "OPRAH" at trufflin-nyc.com
9. Pat's Rib Place Brown Brown Sauce and Pat's House Sauce
The gourmet griller in your life will like the sound of this: A smoky and mild red sauce + a sweet and deep-flavored brown sugar and molasses-based sauce. Drool.
$24 for set of two + 20% off with code "OPRAH" at patsribplace.com
10. Peach Butta Cobbler Pie
Detroit chef Jennifer Lyle uses her grandfather's recipe for peach cobbler filling and turns it into a pie with the most perfect crust. What more could you ask for around the holidays, really?
$45 on Amazon; $45 + 20% off with code "OPRAH" at lushyummiespie.co
11. Holiday Dozen Gift Crate
You never doubted we'd include a lot of food on this list, did you? NFL player Jeff Allen encouraged his wife to turn her baking talents into a business, and boy, are we grateful. This delish set comes with 12 wrapped, freezable four-ounce cookies in flavors like Texas toffee and gingersnap-cheesecake. Hot tip: Oprah microwaves hers for 12 seconds!
$55, on sale for $44 on Amazon; $55 + 20% off with code "OPRAH" at cookiesociety.com
12. Modern Monet Kit
We could all use a calming pastime right now that transports us to another place, and this by-the-numbers paint kit (which includes brushes and paint pots) does just that. Fancy a "trip" to the Eiffel Tower? How about the Amalfi Coast? Your pick!
$42 each on Amazon; $42 + 20% off with code "OPRAH" at modernmonetkits.com
13. A Kids Book About
Start teaching them young, right? Each volume of this important series, by a different author, covers a vital subject (systemic racism, empathy, depression, bullying + more) in a way children as young as five can understand.
$19.95 for hardback, on sale for $15.96 on Amazon (or $9.99 for Kindle version); $19.95 + 20% off with code "OPRAH" at akidsbookabout.com
14. Hydroponic Mason Jar Garden Set Trios
Calling all hostesses with a green thumb! Each three-jar garden set made exclusively for Oprah's Favorite Things comes with either seeds for pizza toppings (like basil, arugula + tomato), cocktail-friendly herbs (like basil, thyme + mint), or superfoods (like beet and radish microgreens and wheatgrass seeds).
$49.50 for one set, Amazon
15. Corkcicle Mugs
Few things are worse than your cozy cup of coffee, tea or cocoa getting cold in what feels like seconds. Well, this stainless steel, no-slip, triple-insulated mug is supposed to keep your drink toasty for up to three hours — so yes, we want one in every color.
$35 on Amazon and Corkcicle.com
16. Sheila Bridges for Glitterville Studios Melamine Plates
Oprah's BFF Gayle King's kitchen walls feature interior designer Sheila Bridges's Harlem Toile de Jouy motif, Oprah says — which celebrates the history and rich culture of the African American Community. So the motif was turned into dishwasher-safe plates just for Oprah's Favorite Things. Plus, they're made with break-and-fade resistant melamine, so you don't have to worry if you have kiddos running around the kitchen.
$54 for six, on sale for $43.20 on Amazon; $54 + 20% off with code "OPRAH" at glitterville.com
17. Initial Rings
Remember the "Vote" necklace that Michelle Obama had on at the 2020 Democratic National Convention? Well, the L.A. brand behind it has beautiful, dainty stackable rings that you can customize for your giftee.
$60 each on Amazon and bychari.com
18. Ultra-Light Packable Down Three-Quarter Jackets
This jacket might be called ultra-light, but it still packs a punch against the cold because it's filled with ethically sourced down. Plus, it's water-repellent, has a detachable hood and packs away into an included pouch, making it the perfect layering piece as we transition from fall into winter.
$135, on sale for $50 each in sizes XS to 3X on Amazon and 32degrees.com
19. House Dogge Hoodie
You didn't think we'd leave pets out, did you?! Your pup will feel "Blessed," "Grateful" or "Loved," no matter which soft, lightweight fleece hoodie you choose for them.
$75 each, on sale for $60 on Amazon; $75 + 20% off with code "OPRAH" at housedogge.com
20. Pride + Groom Box Set
Oprah uses the set for non-shedding pups (but there are also sets for shedders and for sensitive pups), because she never liked the chemical scent of her dogs' shampoo. The set uses all-natural ingredients and 10 percent of proceeds go to animal welfare groups, which we couldn't love more.
$60, on sale for $48 on Amazon; $60 + 20% off with code "OPRAH" at pridegroomnyc.com
Prices listed are subject to change by the retailer. Items in stock as of time of publication. "OPRAH" discount codes are valid through December 31st.
For more, shop ET's top picks here and get the full Oprah's Favorite Things 2020 list here. Plus, check out our 2020 Gift Guides for more gift inspiration!
More Info