Polenta with Mushrooms, Poached Eggs and Mixed Green Salad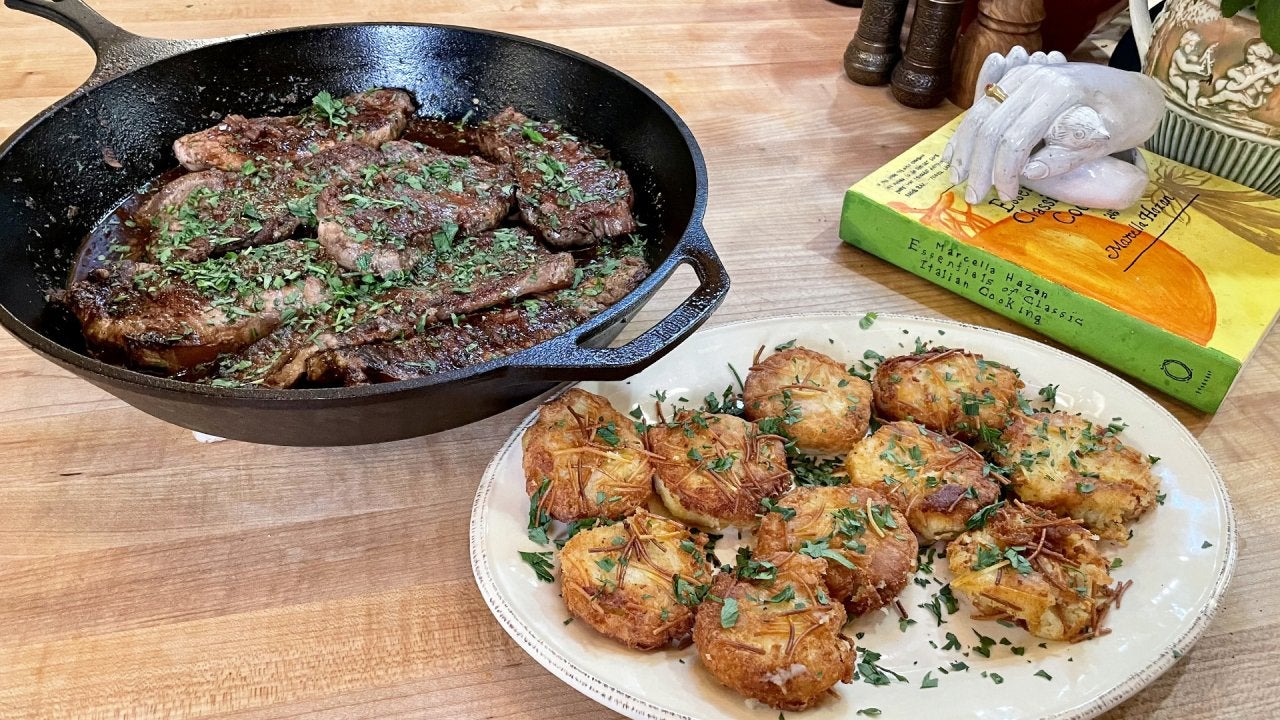 How to Make Deviled Steaks and Marcella Hazan-Style Crispy Potat…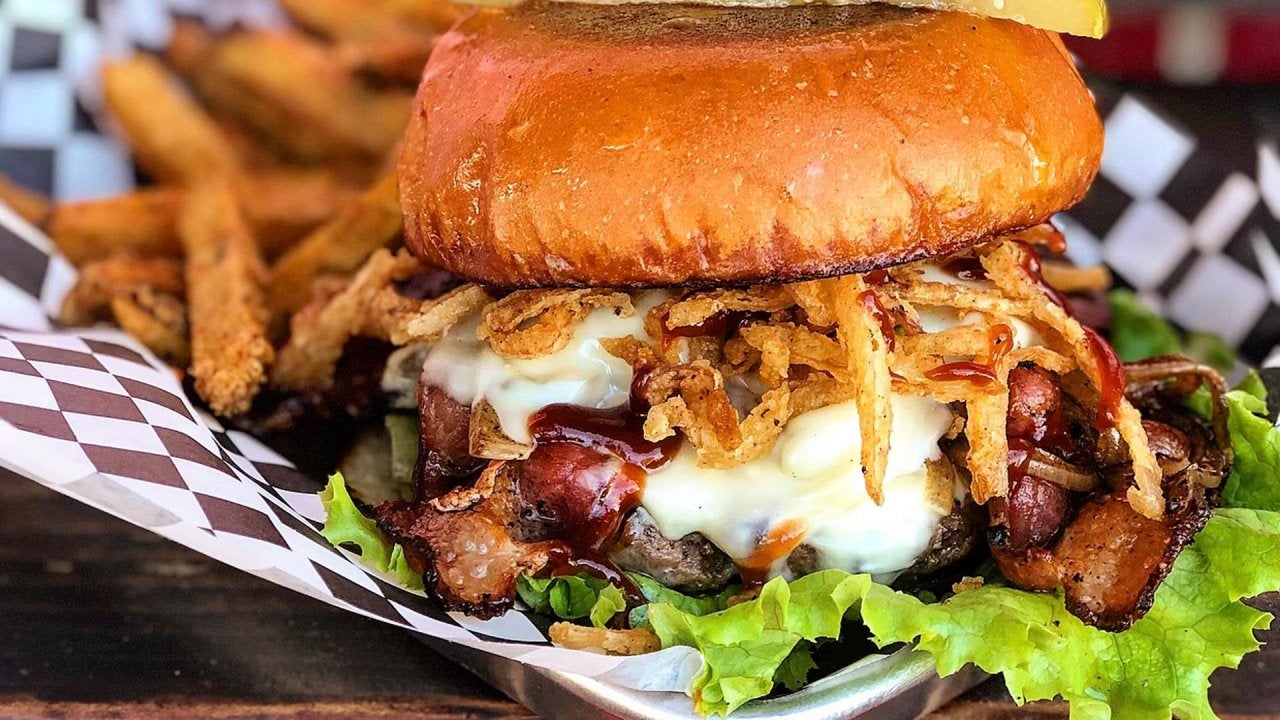 How to Make a Smokehouse Stack Burger | Billionaire Burger Boyz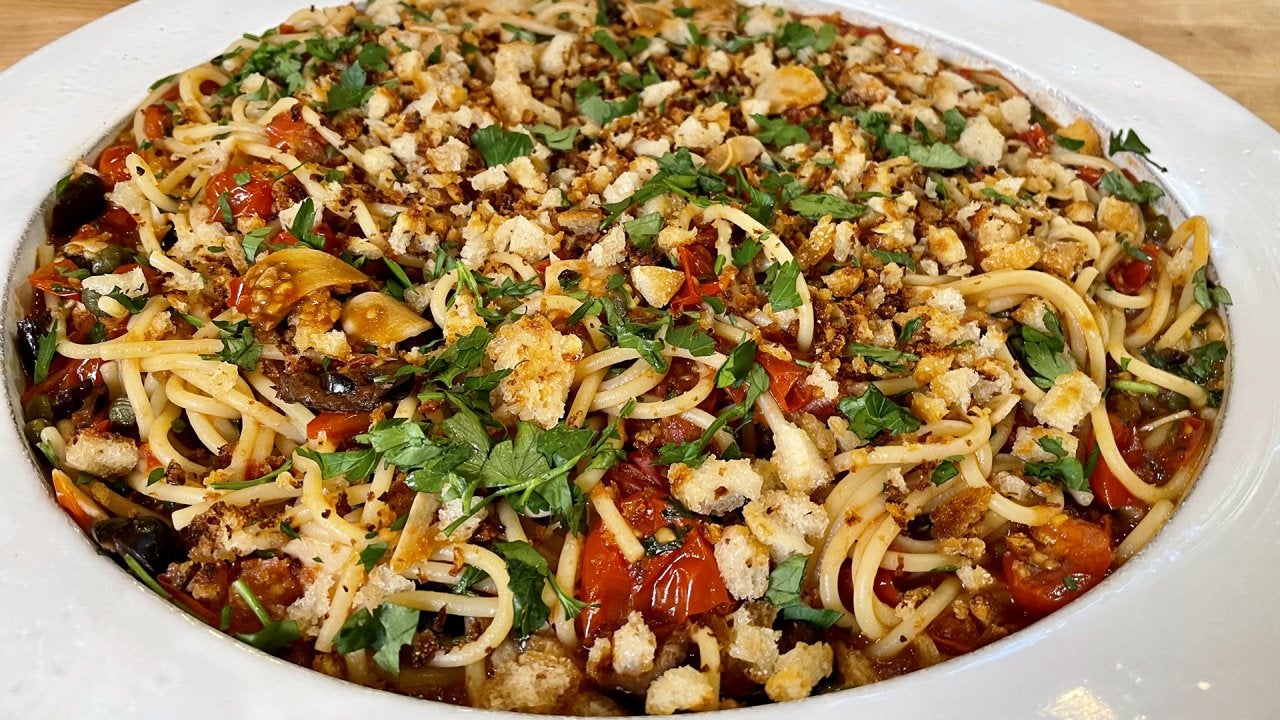 How to Make Spaghetti alla Puttanesca | Rachael Ray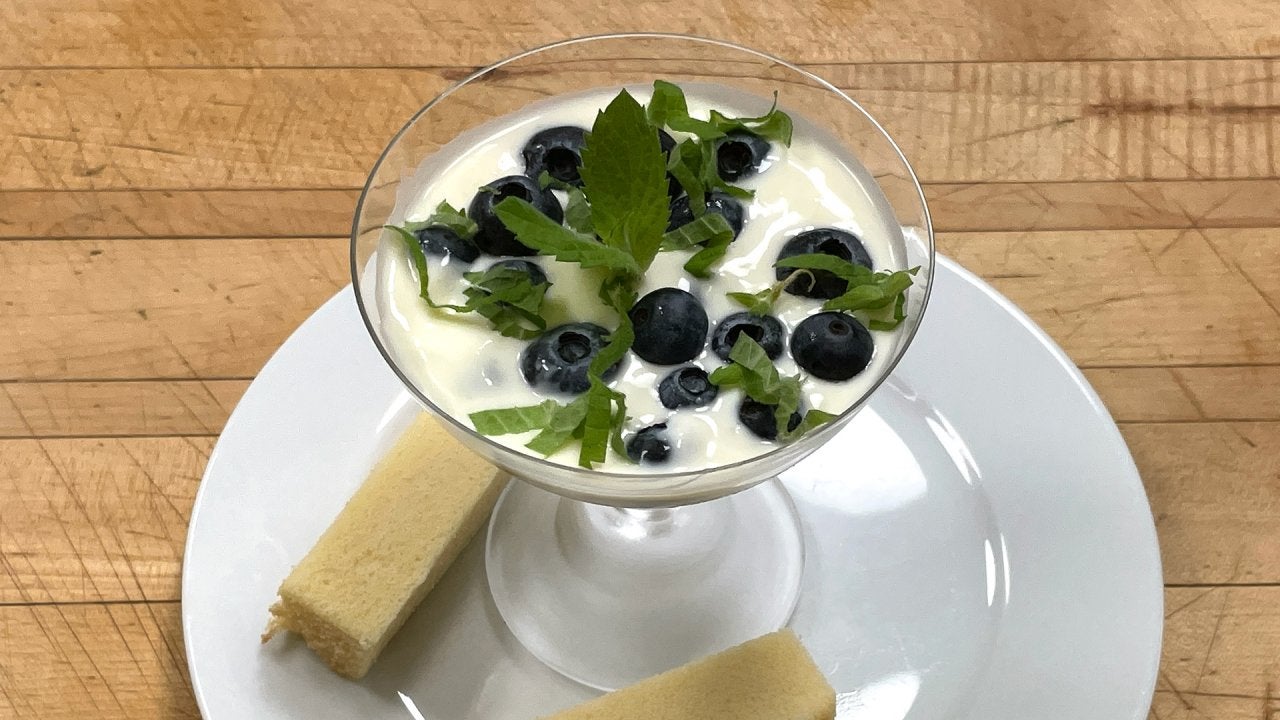 How to Make Lemon Posset | Jacques Pépin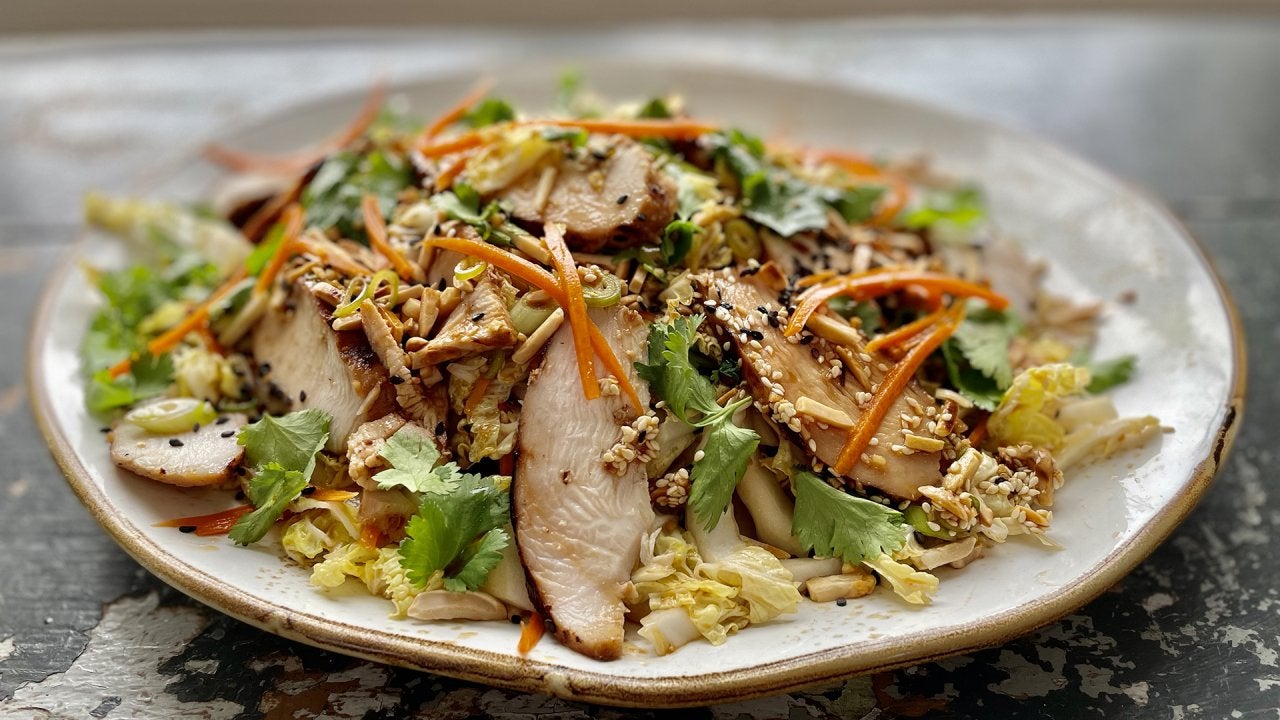 How to Make Grilled Ginger-Sesame Chicken Salad | Curtis Stone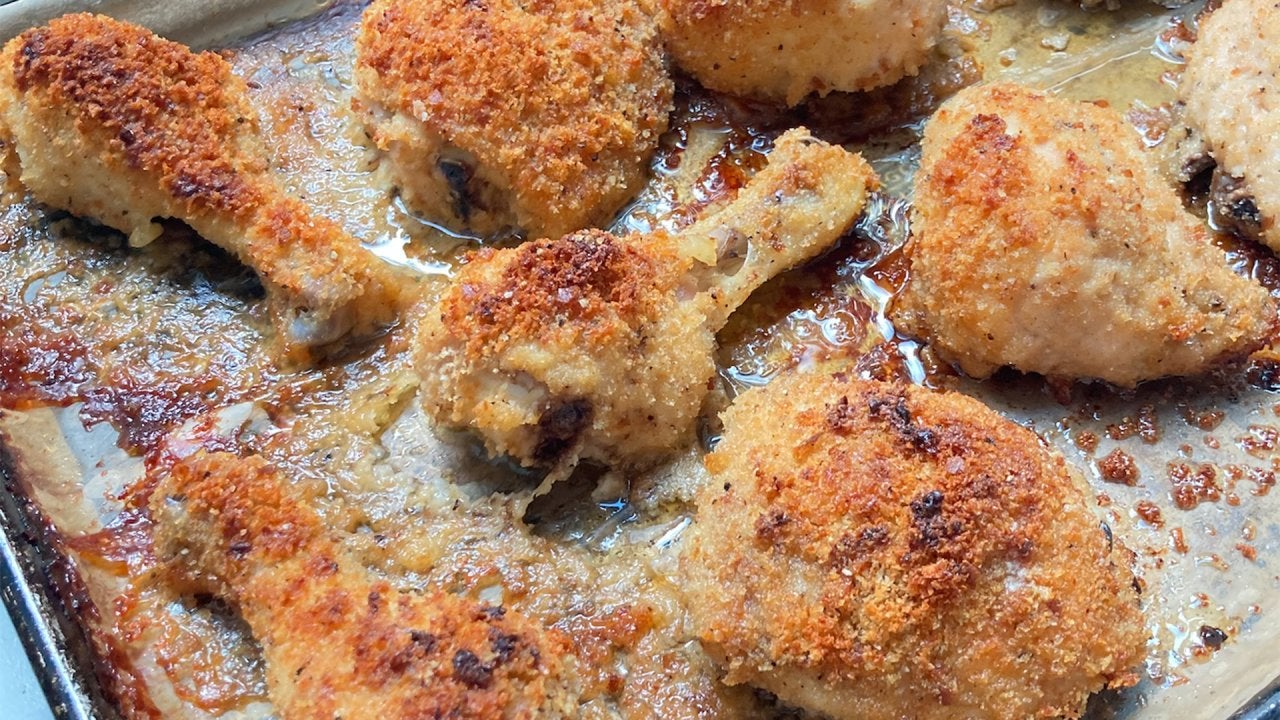 How to Make Oven Fried Chicken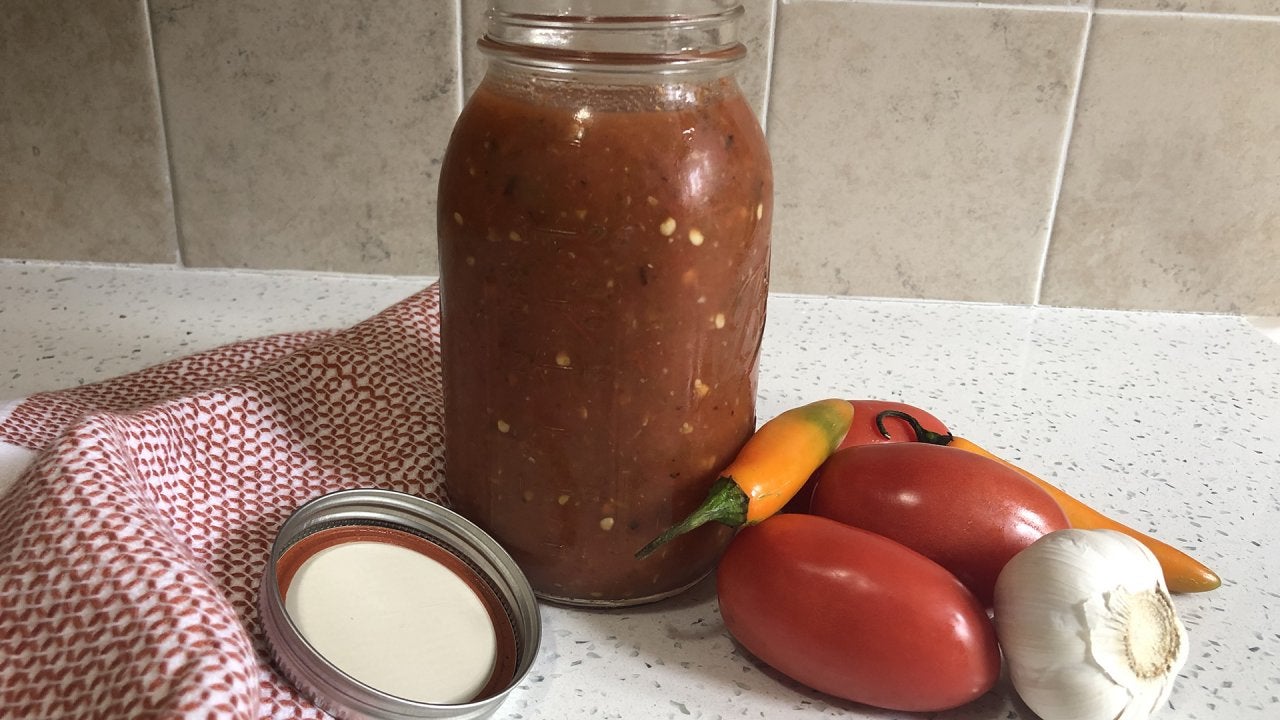 How to Make 4 Mexican-Inspired Dishes with Pan-Roasted Salsa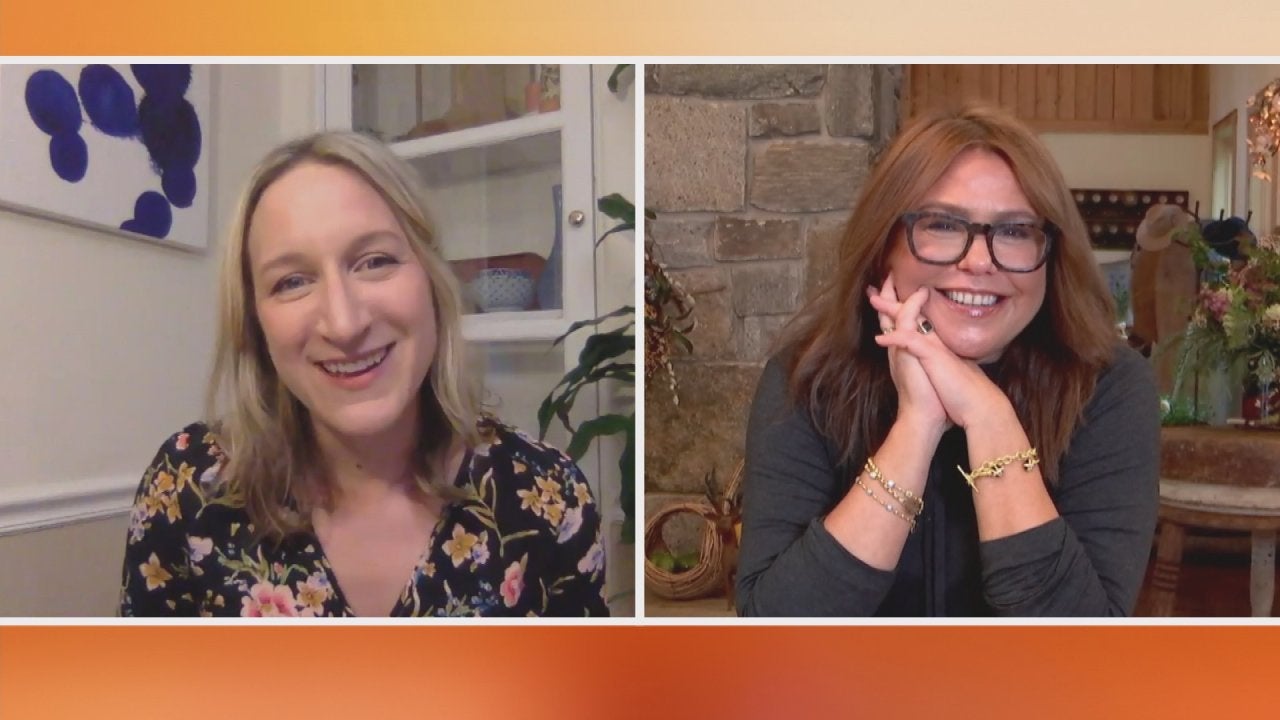 Rachael Ray In Season Editor-in-Chief Talks Fall 2021 Italian Is…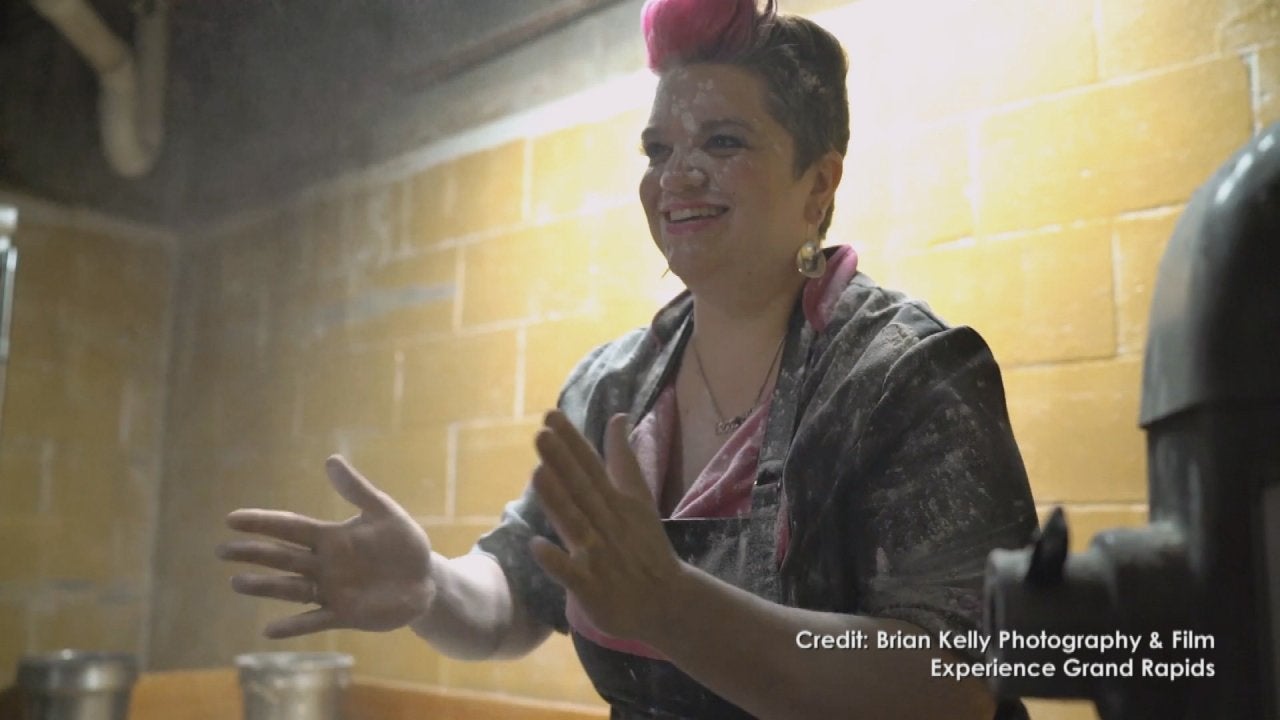 At Grand Rapids' Amore Trattoria, You Come for the Authentic Ita…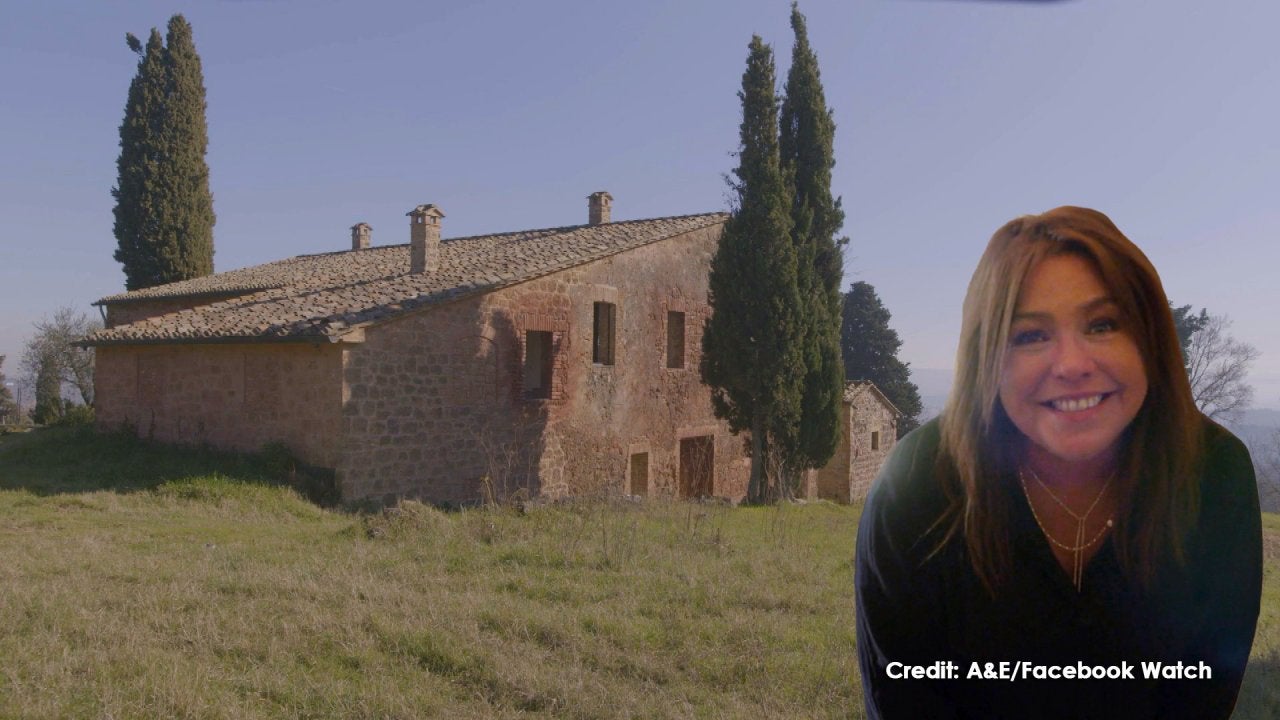 See Rachael's Italian Dream Home In First Look At New Facebook W…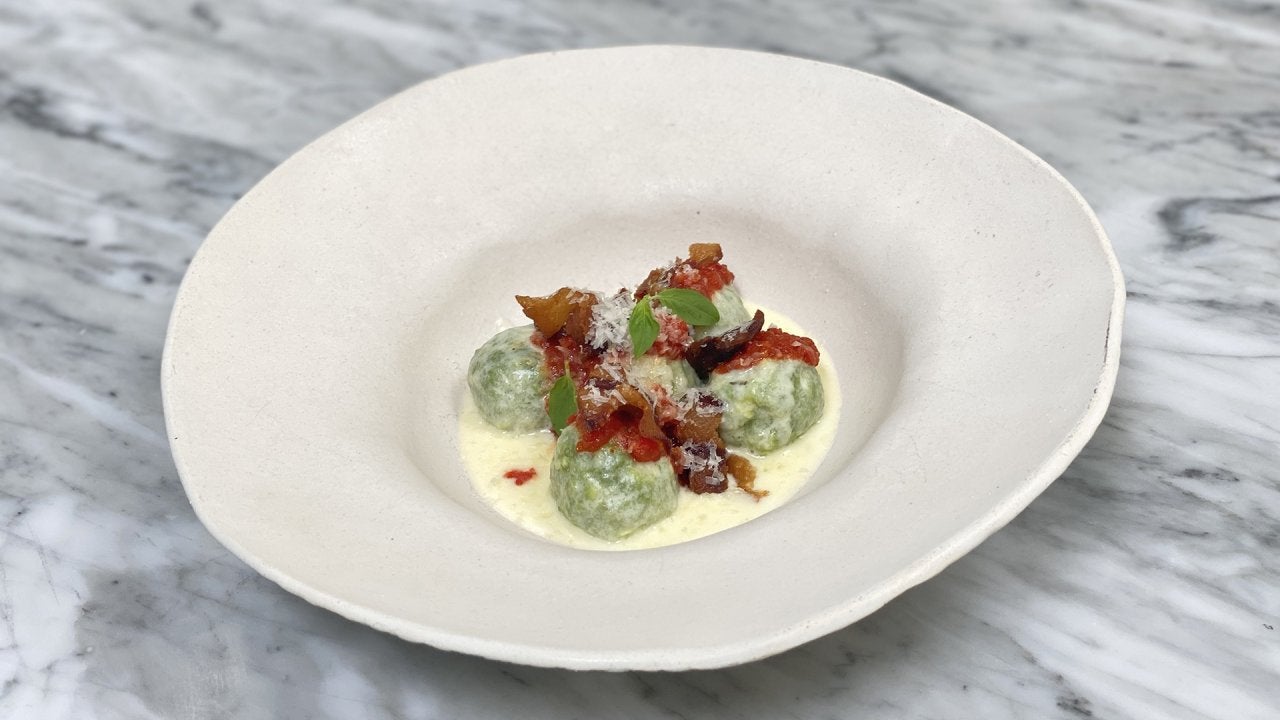 How to Make Spinach Ricotta Gnudi with Tomato Sauce and Crispy G…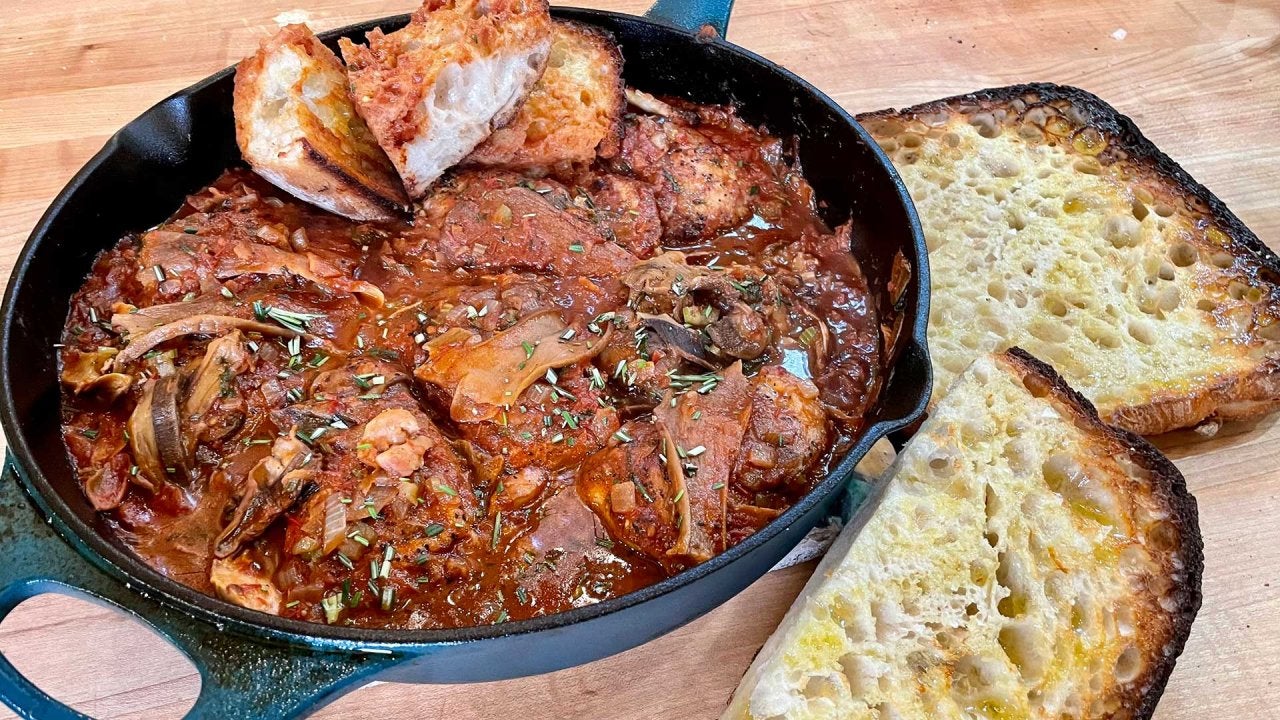 How To Make Chicken Cacciatore | Rachael Ray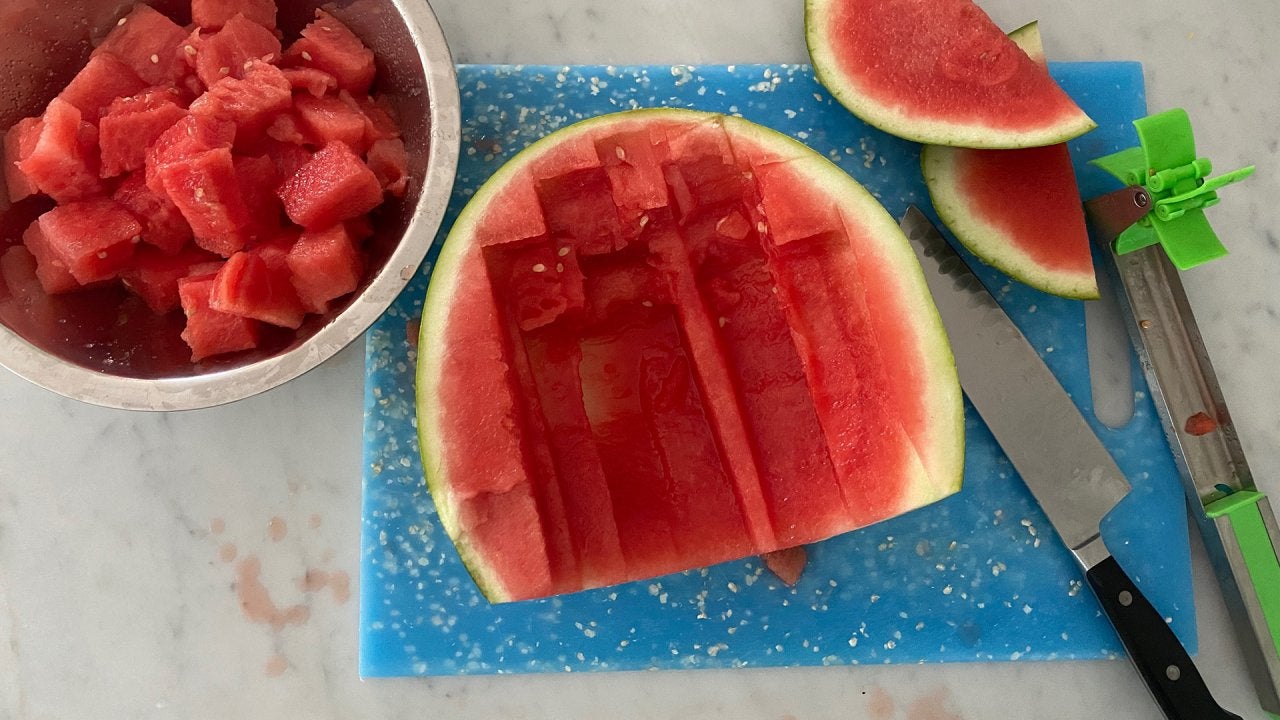 We Tried The TikTok Watermelon Slicer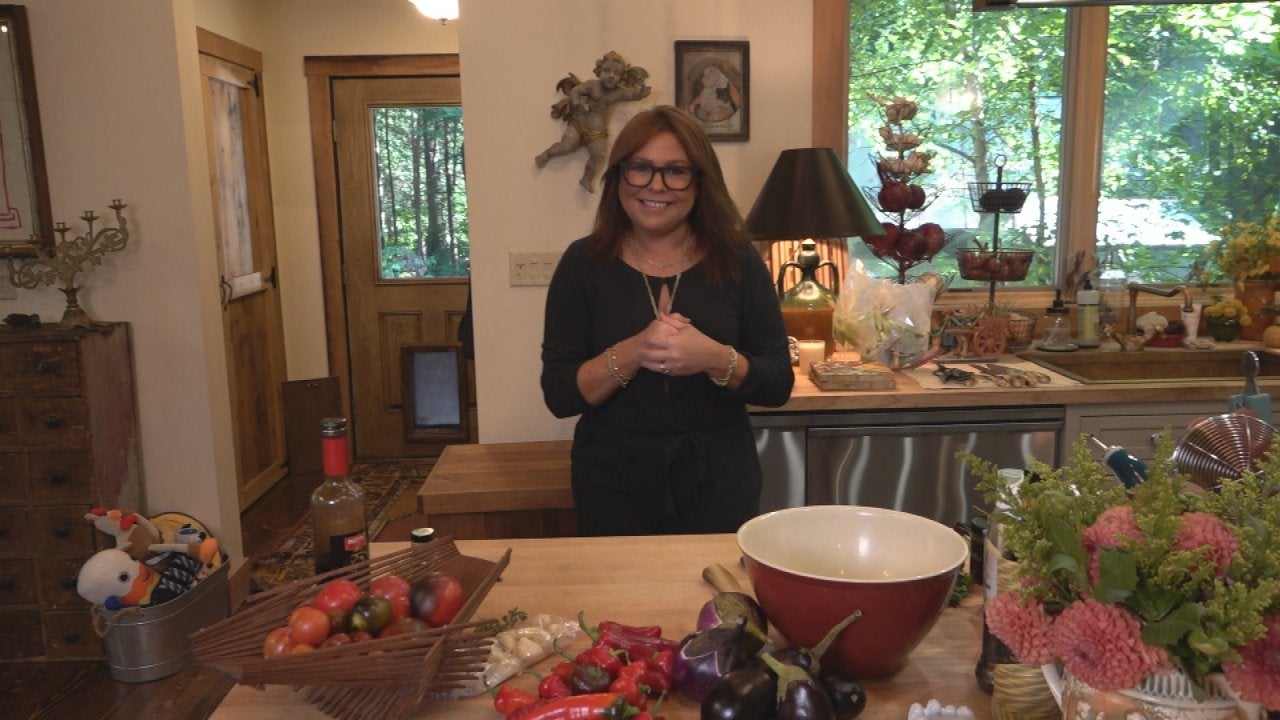 How to Make Roasted Eggplant, Pepper and Tomato Pasta | Rachael …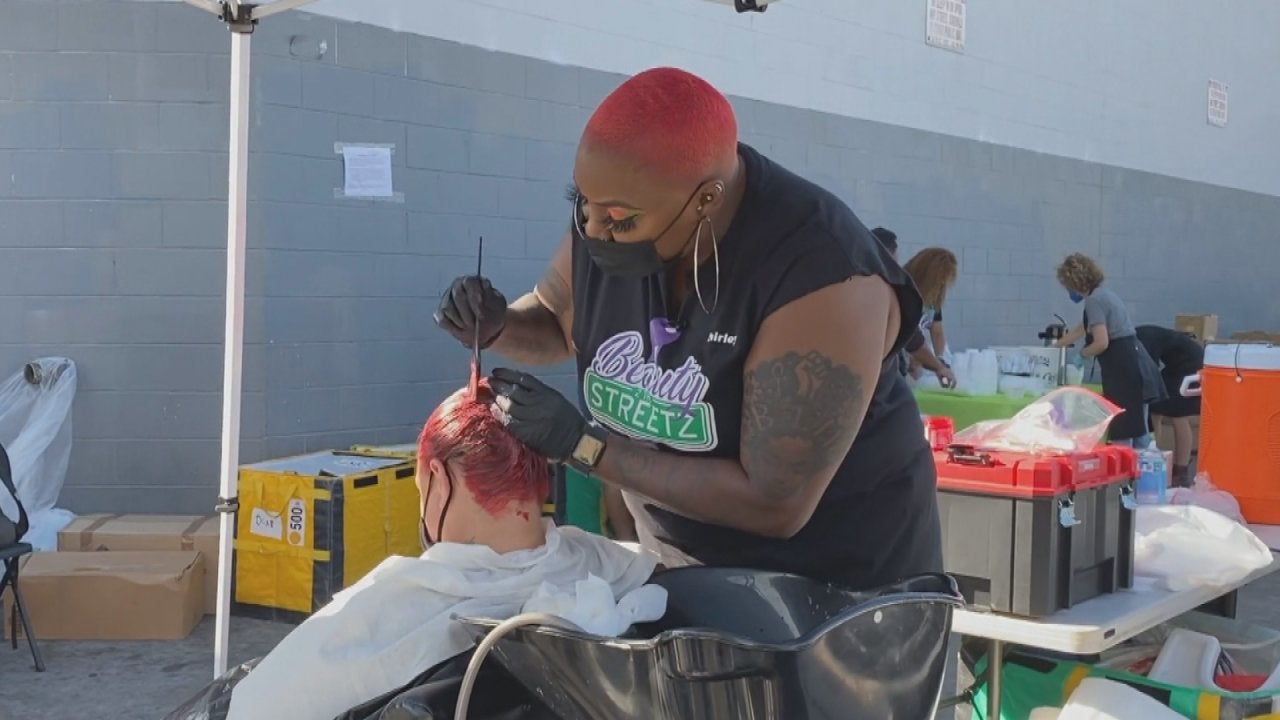 ​Jessica Alba Surprises Beauty 2 the Streetz Founder Who Makes L…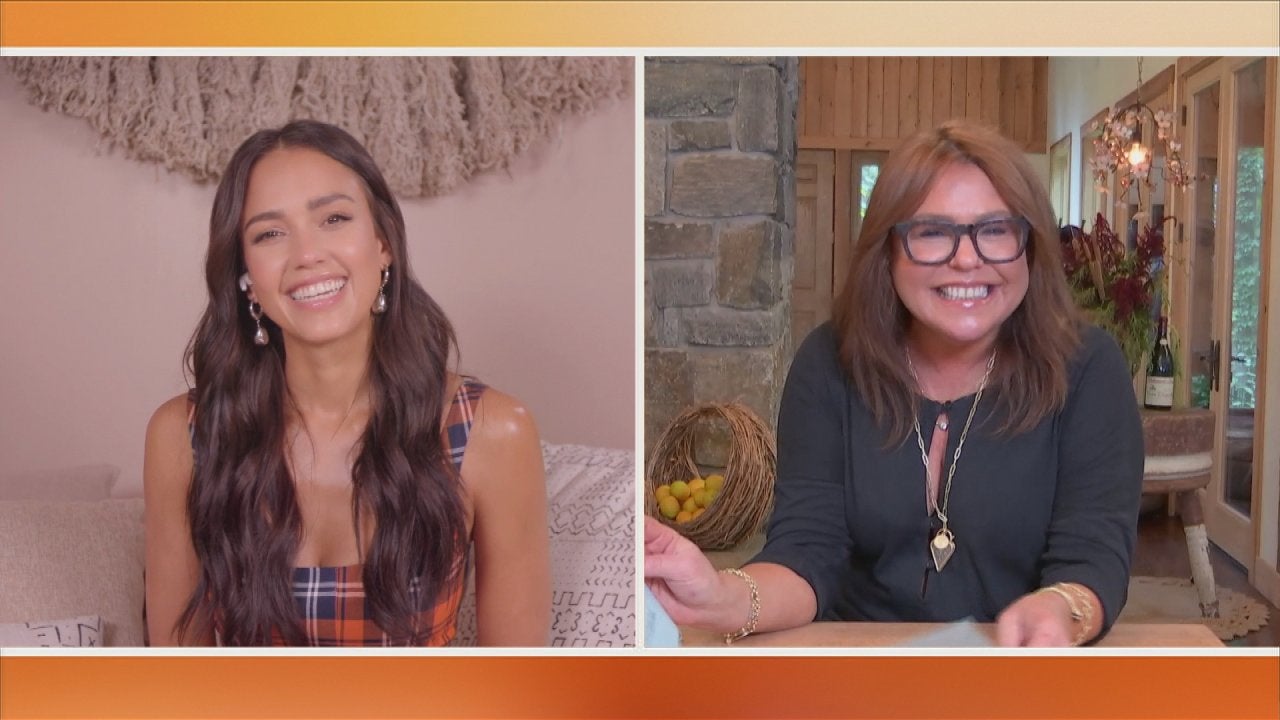 Jessica Alba on Parenting Her Teen Daughter Honor: "No Matter Wh…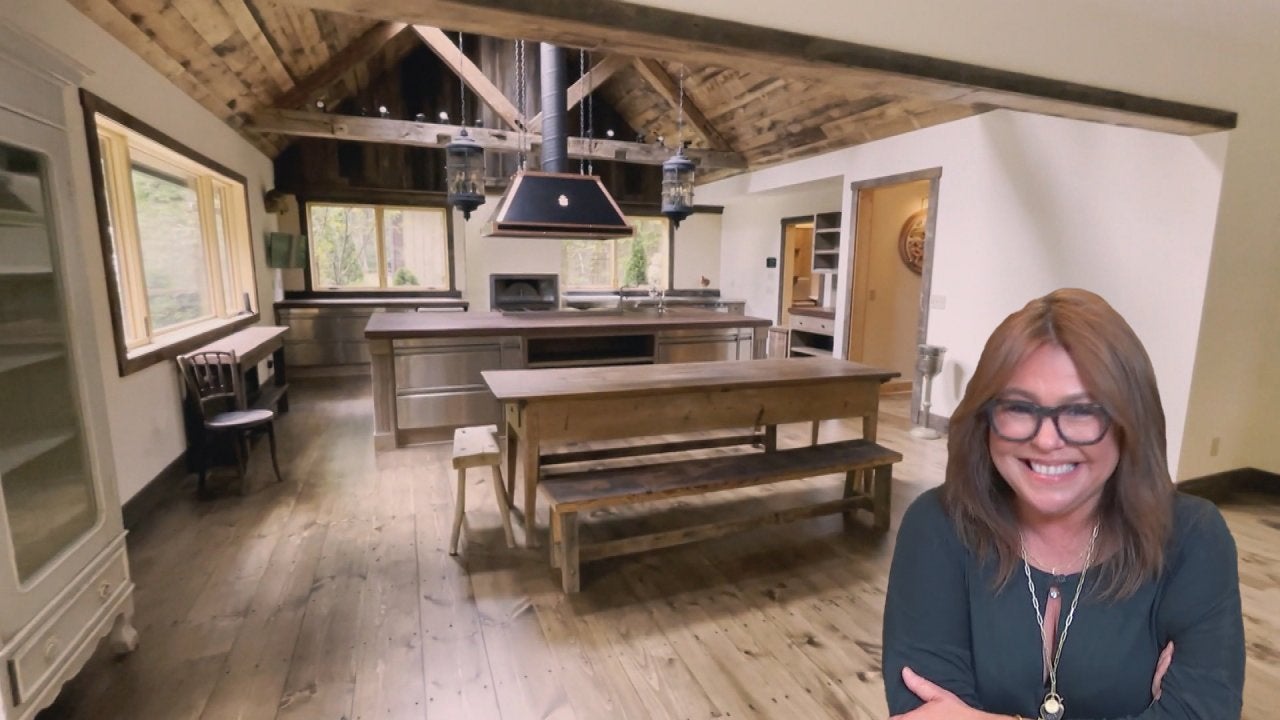 First Look Inside Rachael's Rebuilt Home One Year After Devastat…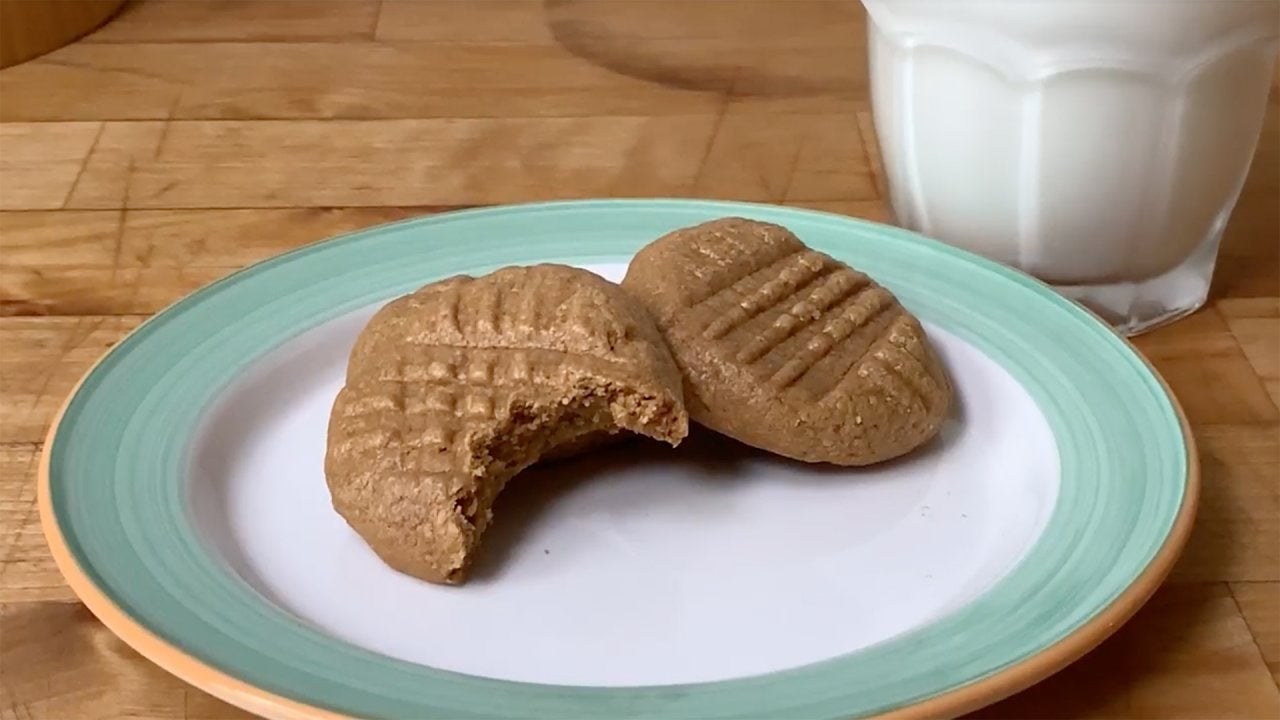 How To Make 3-Ingredient Peanut Butter Cookies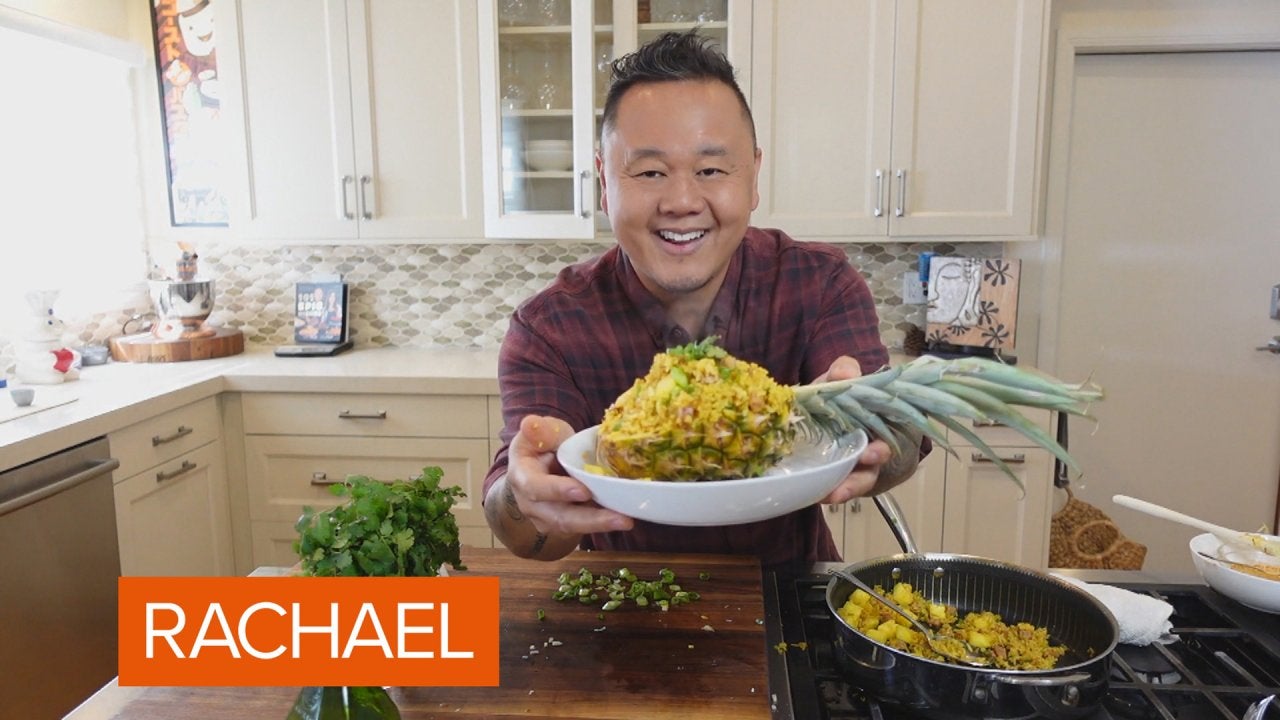 How To Make Thai-Style Pineapple Fried Rice | Jet Tila
Ingredients
For the Polenta:
6 cups chicken stock
2 cups milk
2 cups polenta, coarse yellow corn meal
1 teaspoon coarse black pepper
Freshly grated nutmeg, to taste
3 tablespoons butter
2 tablespoons Acacia honey
About 1/2 cup grated Parmigiano-Reggiano, a couple of handfuls
For the Tipsy Mushrooms:
For the Tipsy Mushrooms:
1 tablespoon olive oil
2 tablespoons butter
1 1/2 pounds mixed mushrooms, cremini and hen-of-the-woods or shitake, sliced
2 tablespoons thyme, chopped
Salt and pepper
1 shallot, chopped
2 cloves garlic, chopped
About 1/2 cup sherry or Marsala
For the Poached Eggs:
For the Poached Eggs: 1 teaspoon white vinegar
6 to 8 large eggs, 1 per person
For the Salad:
For the Salad:
1 head frisée, root removed and separated
3 cups baby arugula
2 cups baby spinach
1 lemon
2 tablespoons EVOO – Extra Virgin Olive Oil
Salt and pepper
Preparation
In medium pot, bring stock and milk to a low, rolling boil and whisk in a single direction while pouring polenta in slowly. Add pepper and a few grates of nutmeg, and bring to a bubble. Reduce heat to a simmer to keep the mix at a delayed bubble, a burp every 2 seconds or so. Cook 45 minutes, whisking every 10 minutes or so. Stir in butter, honey and cheese, and remove from heat; season with salt to taste. Keep warm in a bain marie while you cook the mushrooms and make the salad.

To make a Bain Marie, use a pot that is wide enough to fit your polenta pot comfortably inside it, a wide pan a few inches deep will do. Place about 3/4 inch of water in the wider pan. Bring water to a gentle simmer and keep simmering over medium-low flame, adding more water if necessary until ready to serve.

For the mushrooms, heat olive oil in a large skillet over medium-high heat. Melt butter into oil, add mushrooms and brown. Add thyme, salt, pepper, shallots and garlic, and stir 2-3 minutes more. Add sherry or Marsala and reduce until almost evaporated.
For the eggs, heat 3 inches or so of water in a deep skillet with the vinegar and bring to low, rolling simmer. Crack each egg into a ramekin then slide gently into water. Cover pan and cook 4 minutes. Remove with a slotted spoon.
For the salad, combine greens and dress with juice of 1 lemon and EVOO, season with salt and pepper to taste.
To serve, place a pile of polenta on one side of a plate and nest the poached egg in the polenta. Scatter mushrooms to one side and a small pile of greens on the opposite side of the plate.