How To Make Roti Pizza | Indian-ish Author Priya Krishna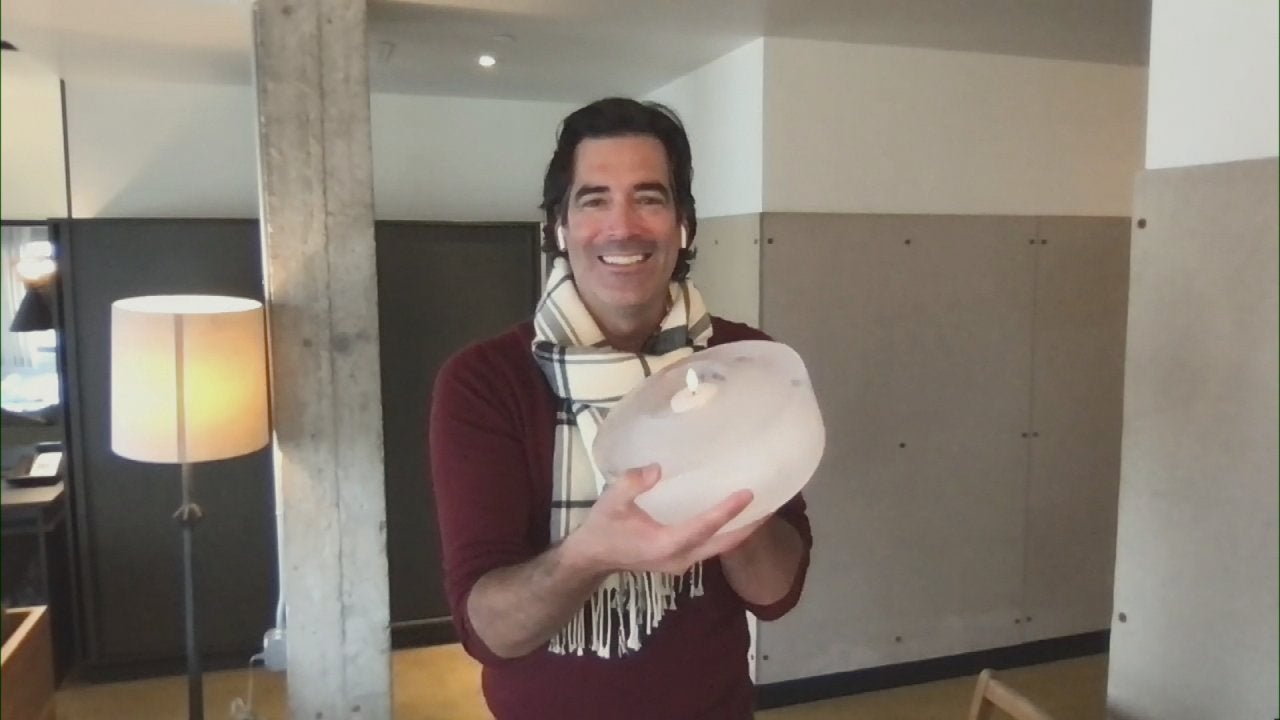 These DIY Ice Lanterns Are Seriously SO Cool (Literally!)—Here's…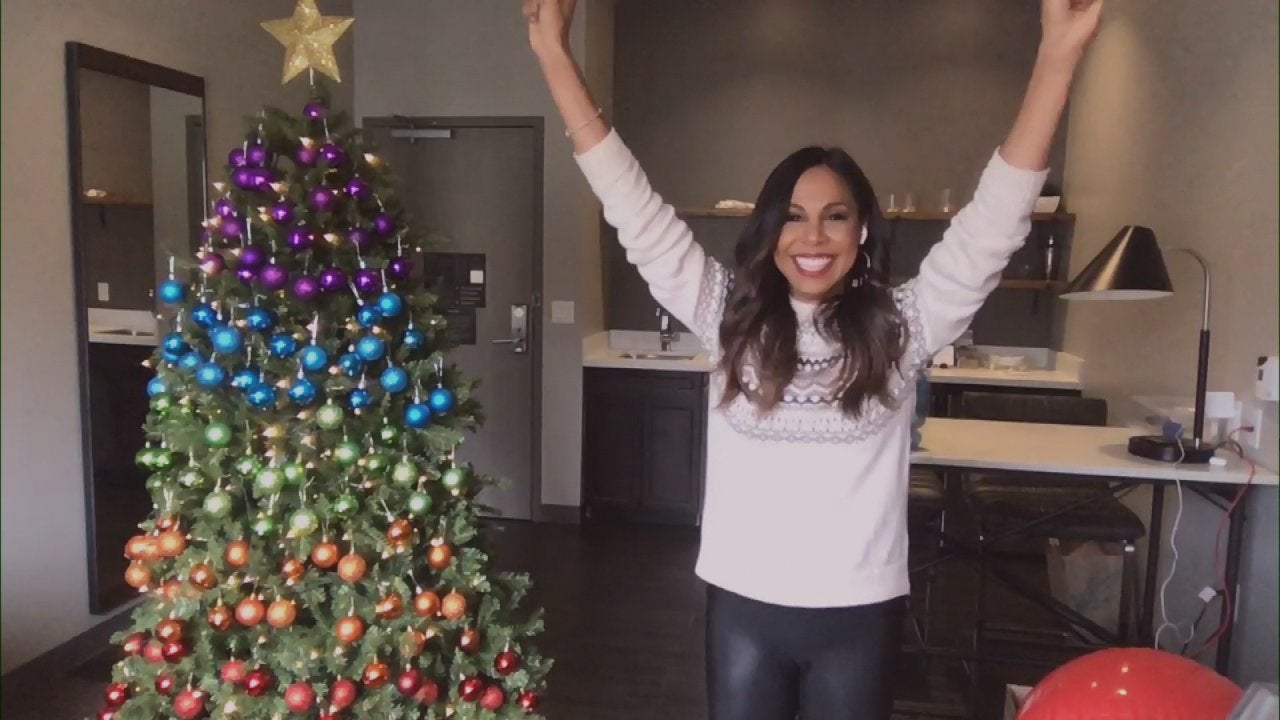 How to Make an Ombre Christmas Tree With Colorful Ornaments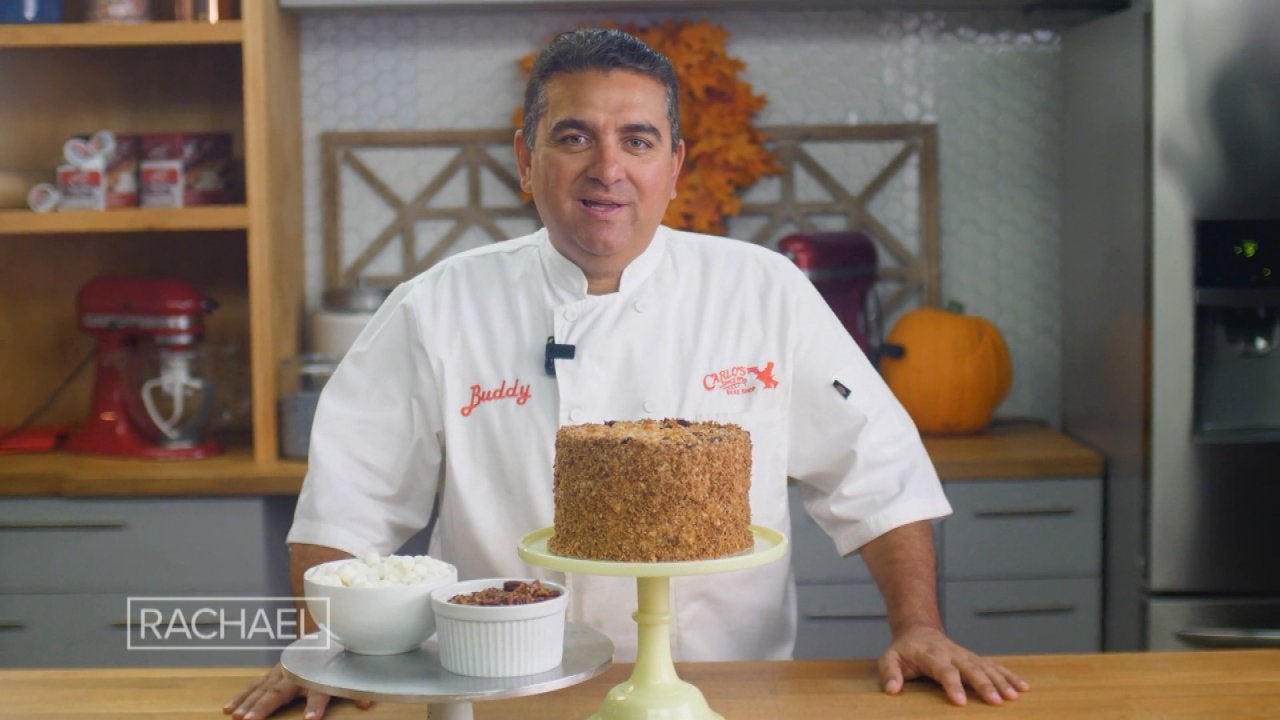 Cake Boss Buddy Valastro Reveals a New Cake Creation for the 202…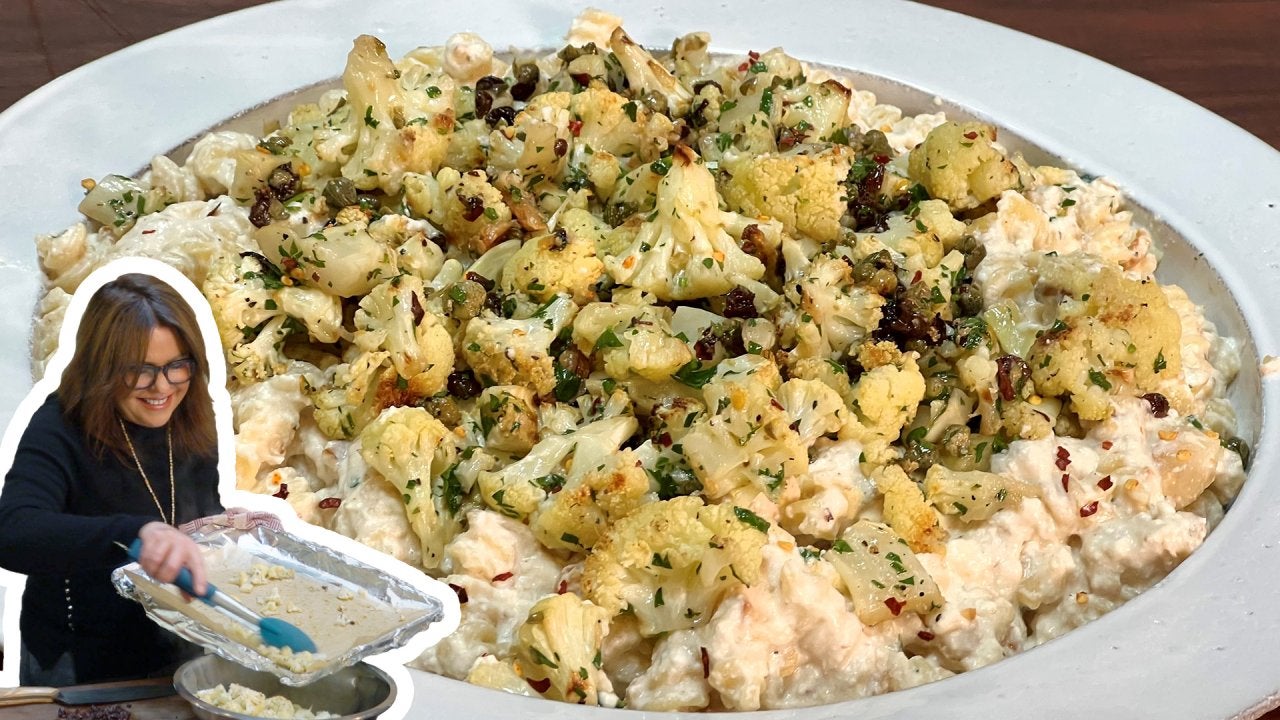 How to Make Sicilian Spiral Pasta with Ricotta, Walnuts and Roas…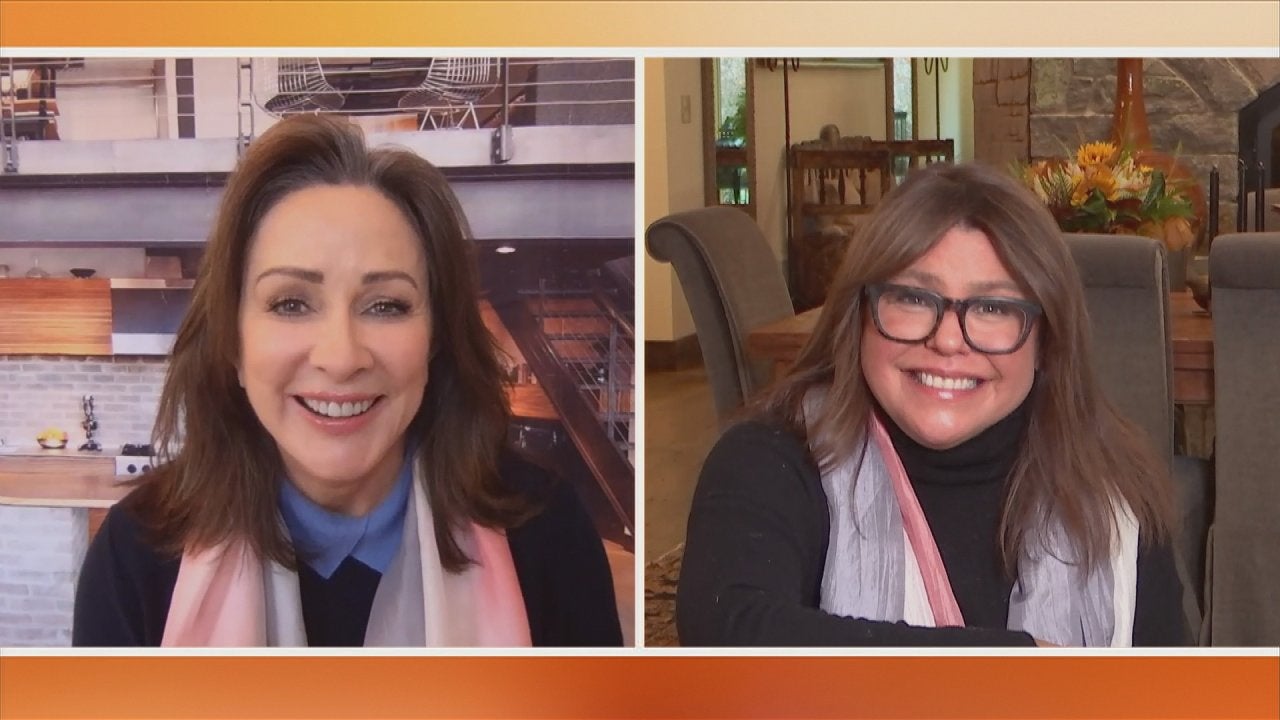 Patricia Heaton's Gorgeous Watercolor Scarf Is Not Only a Perfec…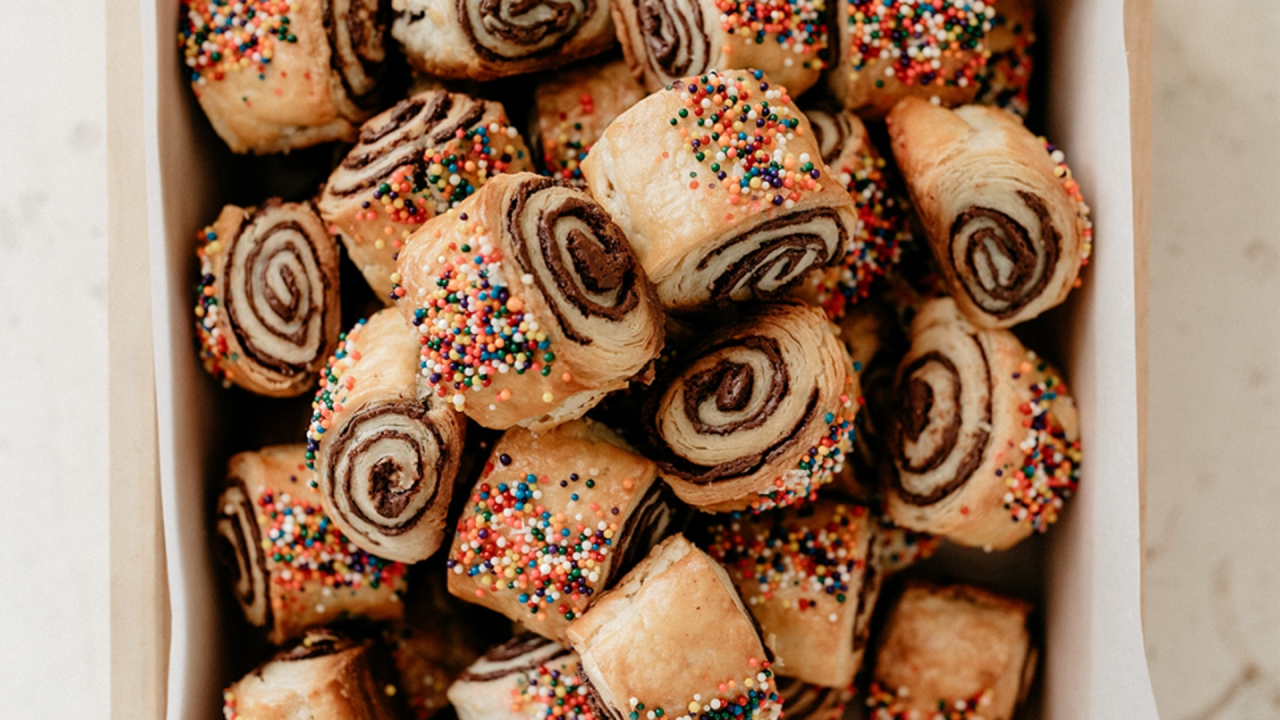 How to Make Chocolate Sea Salt Rugelach | Molly Yeh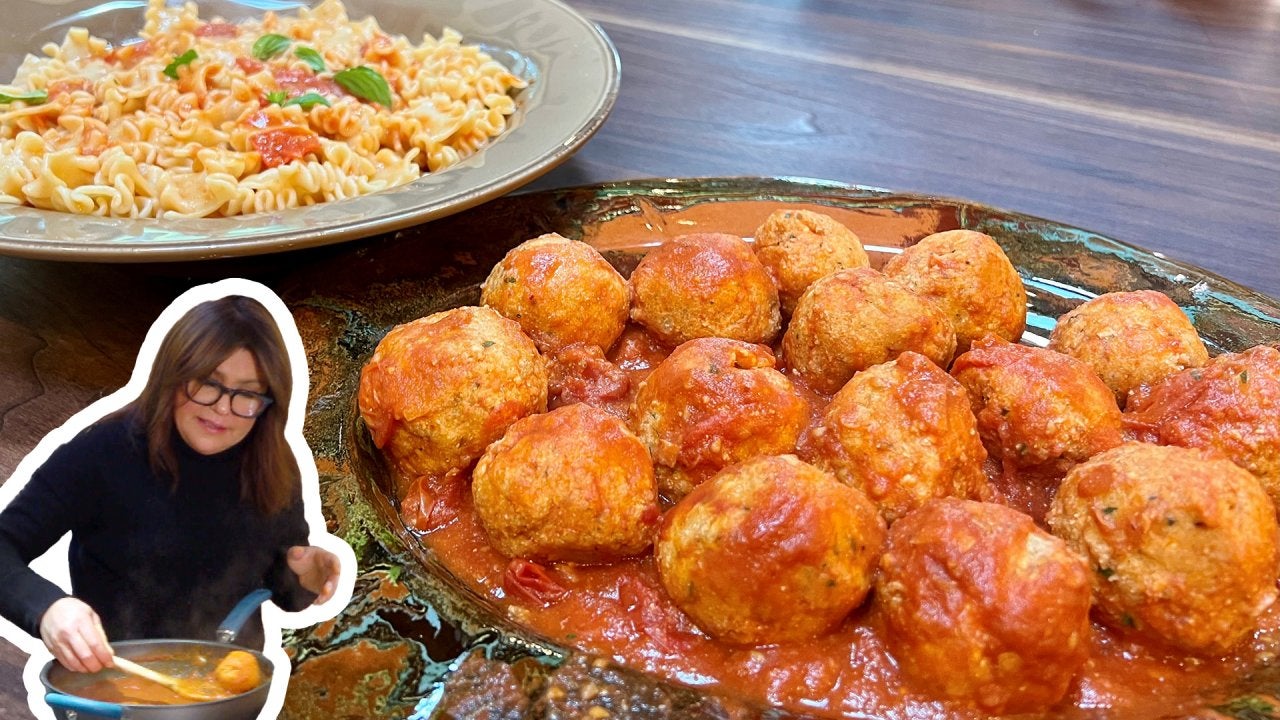 How to Make Ricotta Dumplings and Mafalde | Rachael Ray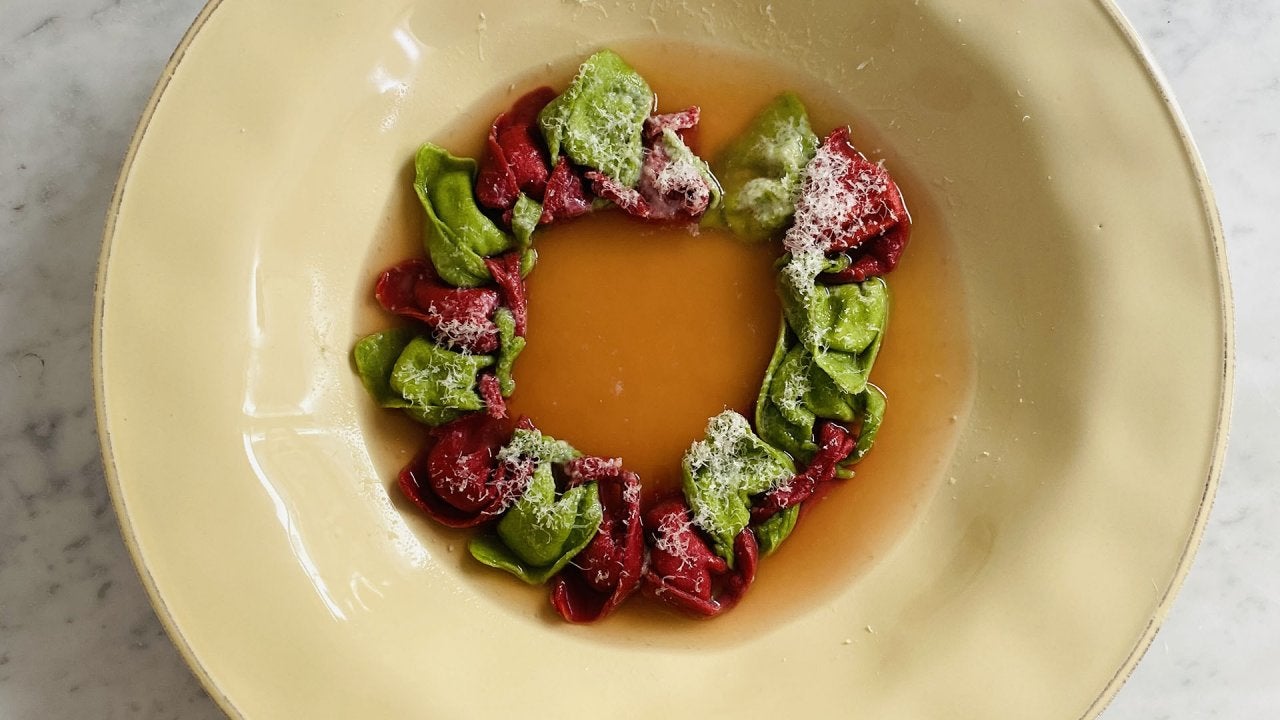 How to Make Red and Green Tortellini Wreaths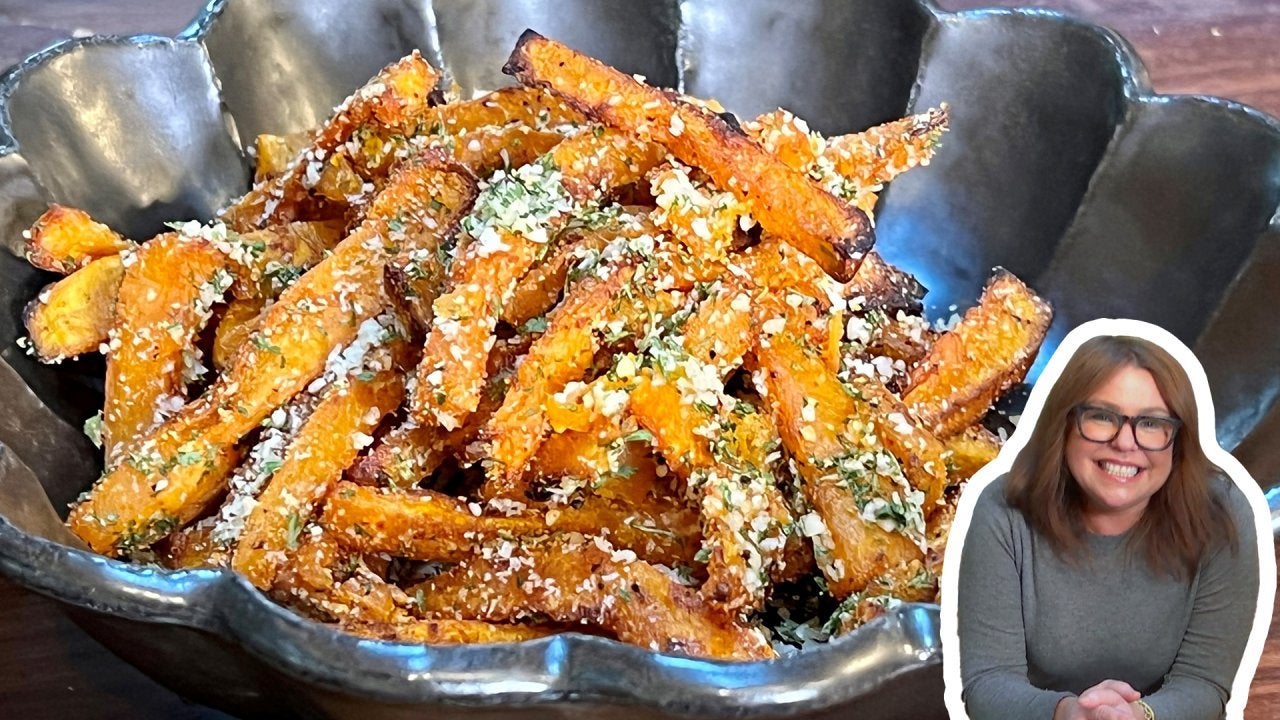 How to Make Pumpkin Parm Fries | Rachael Ray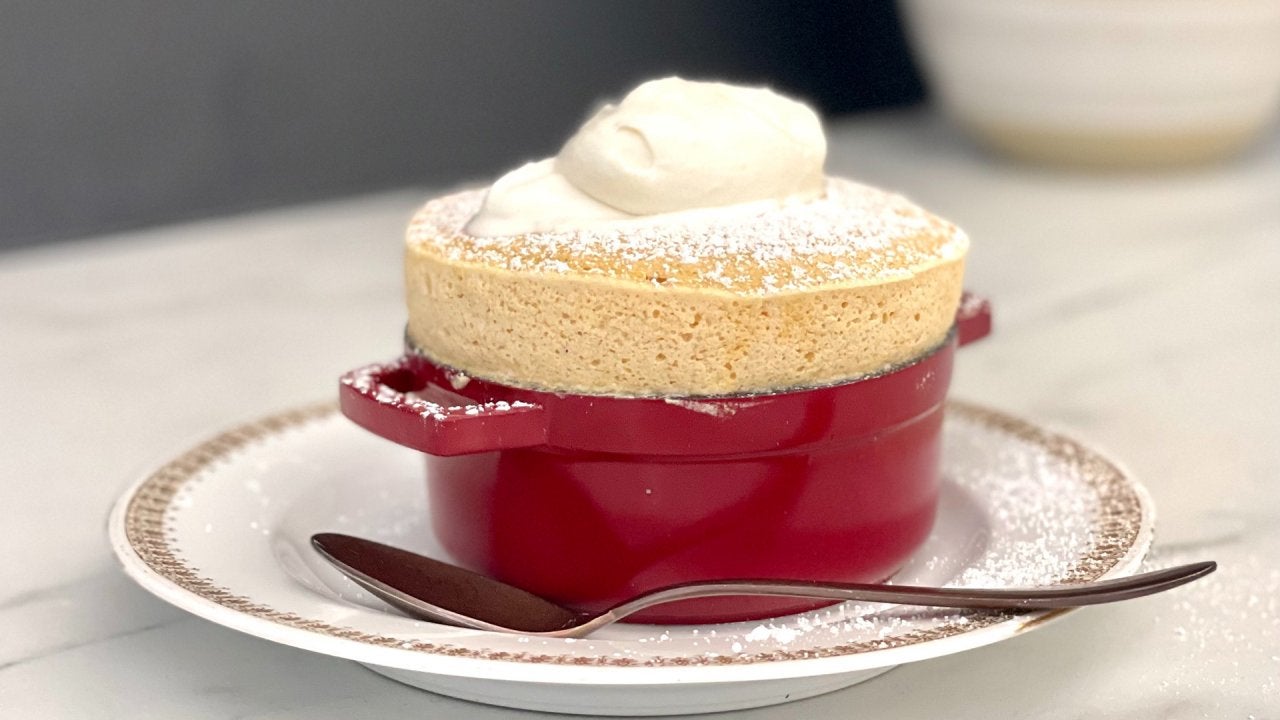 How to Make Sweet Potato Souffles with Boozy Whipped Cream | TDa…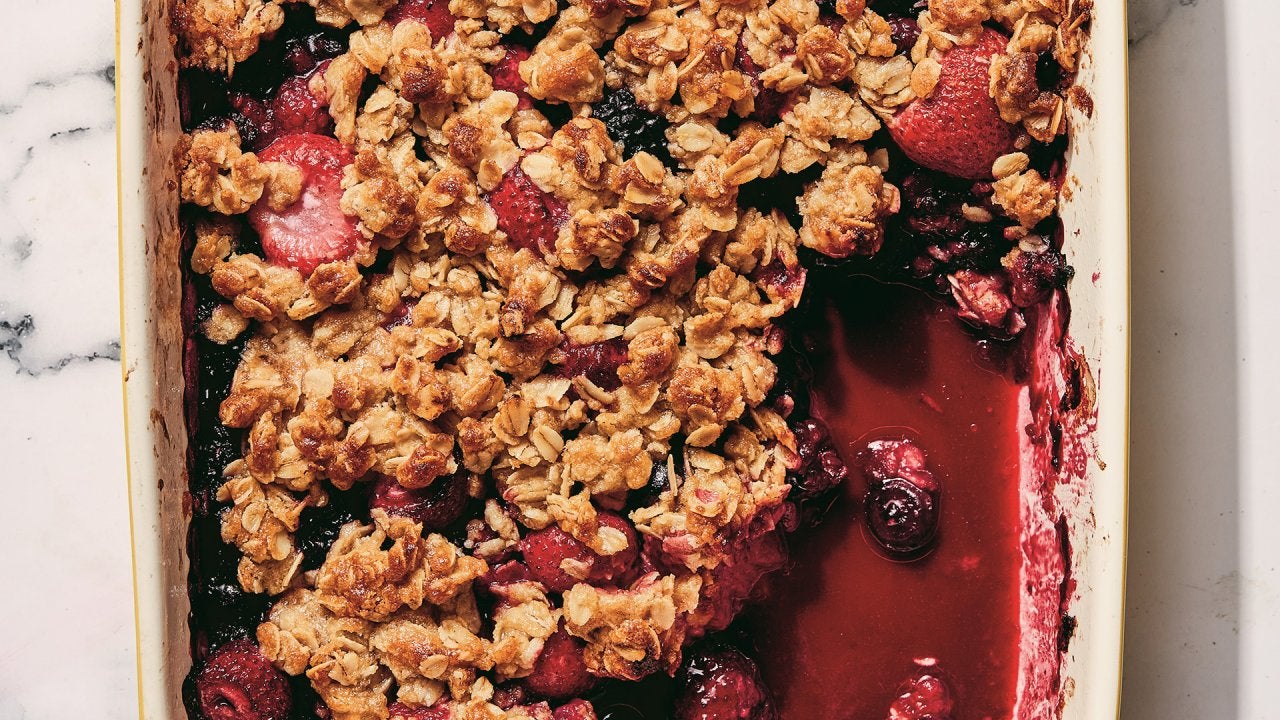 How to Make Fruit Crisp With Any Fruit—Fresh or Frozen | Tia Mow…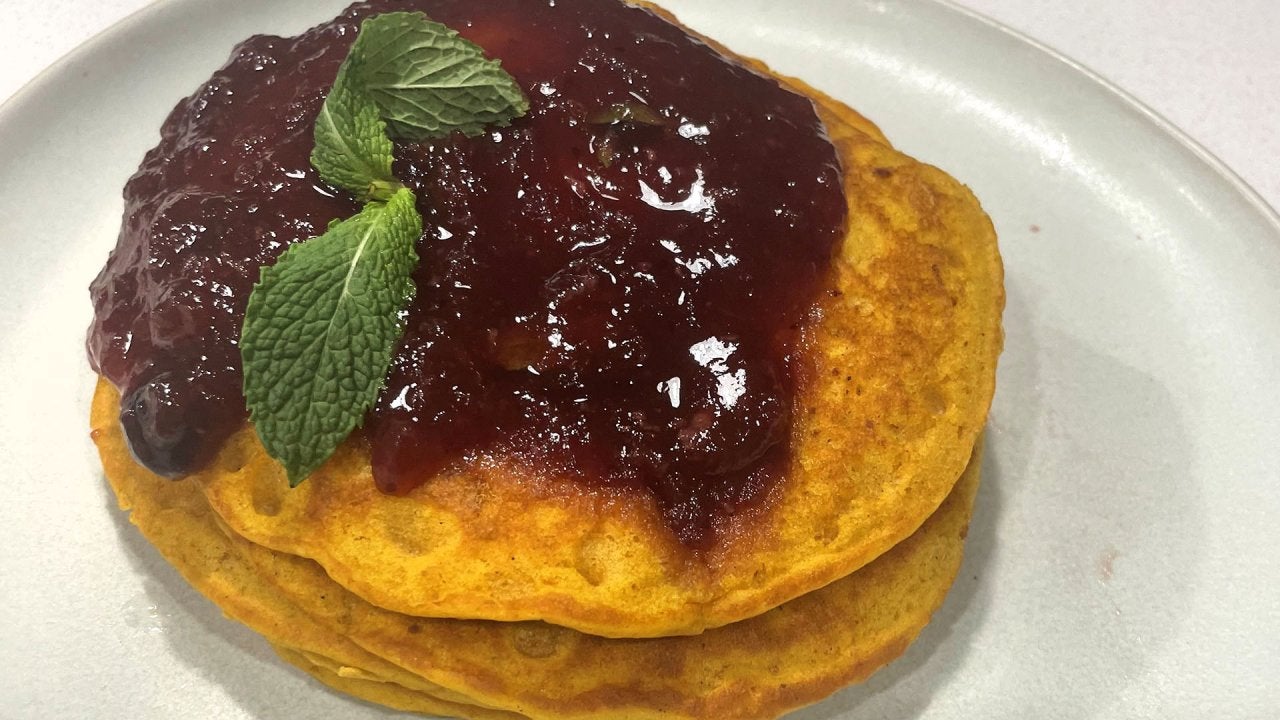 How to Make Sweet Potato Pancakes with Cranberry Compote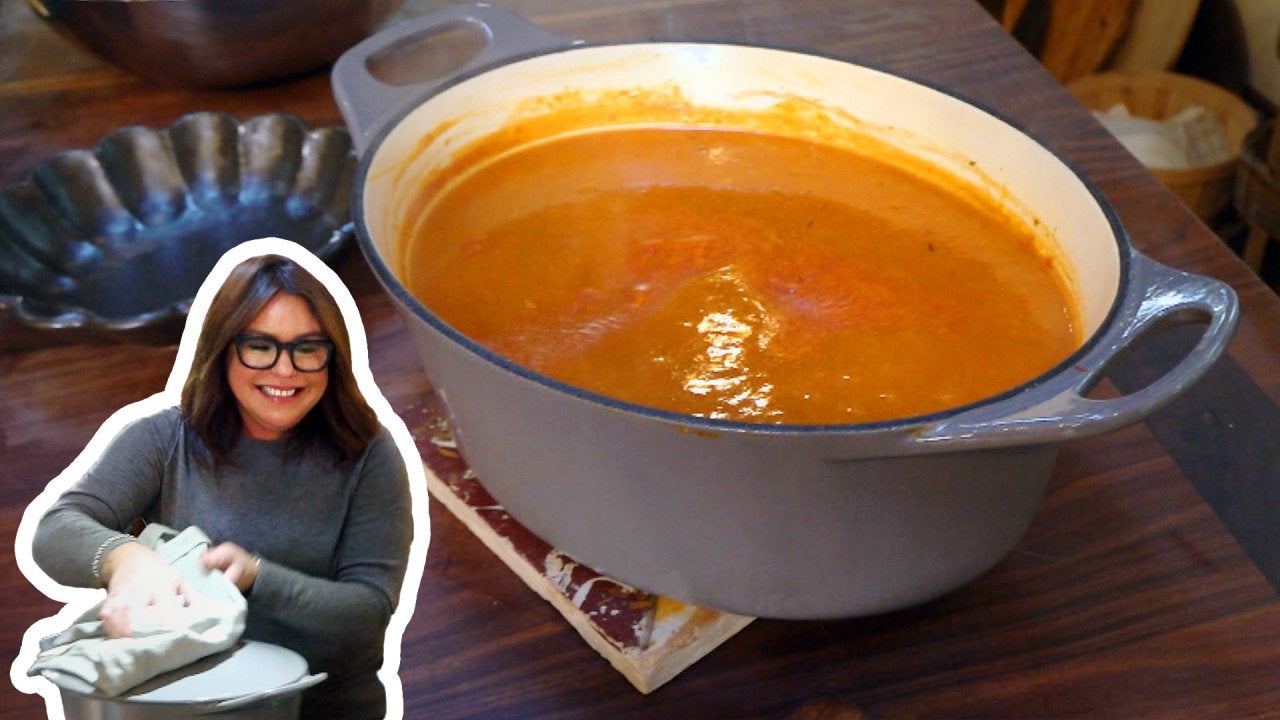 How to Make Roasted Tomato & Pepper Soup | Rachael Ray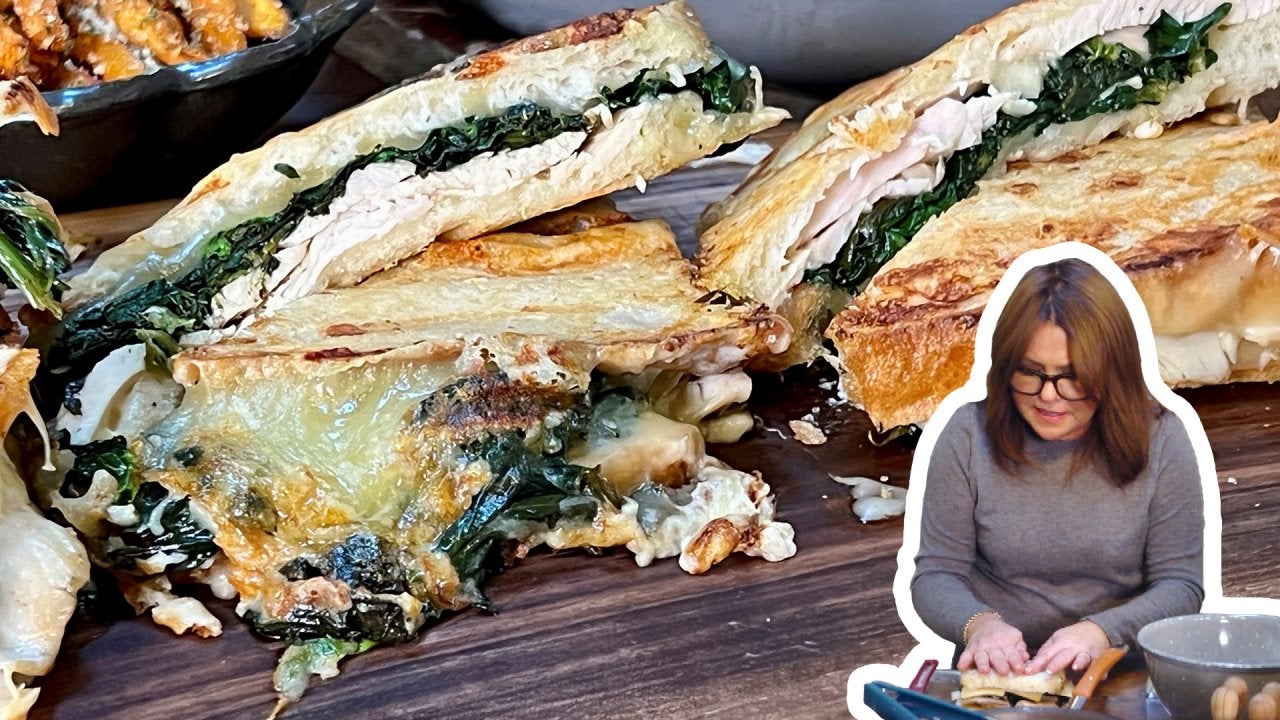 How to Make Florentine Turkey Melts | Rachael Ray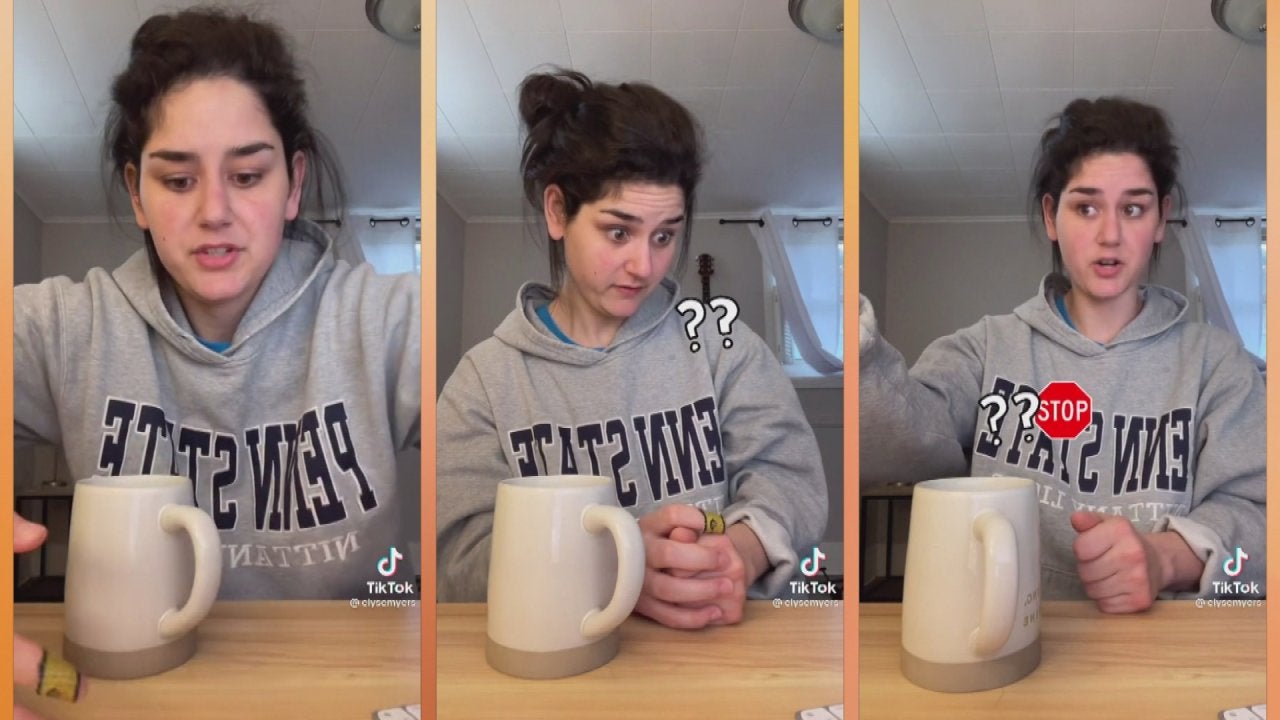 TikTok Star Elyse Myers Embraces Awkward + We're Thankful for TH…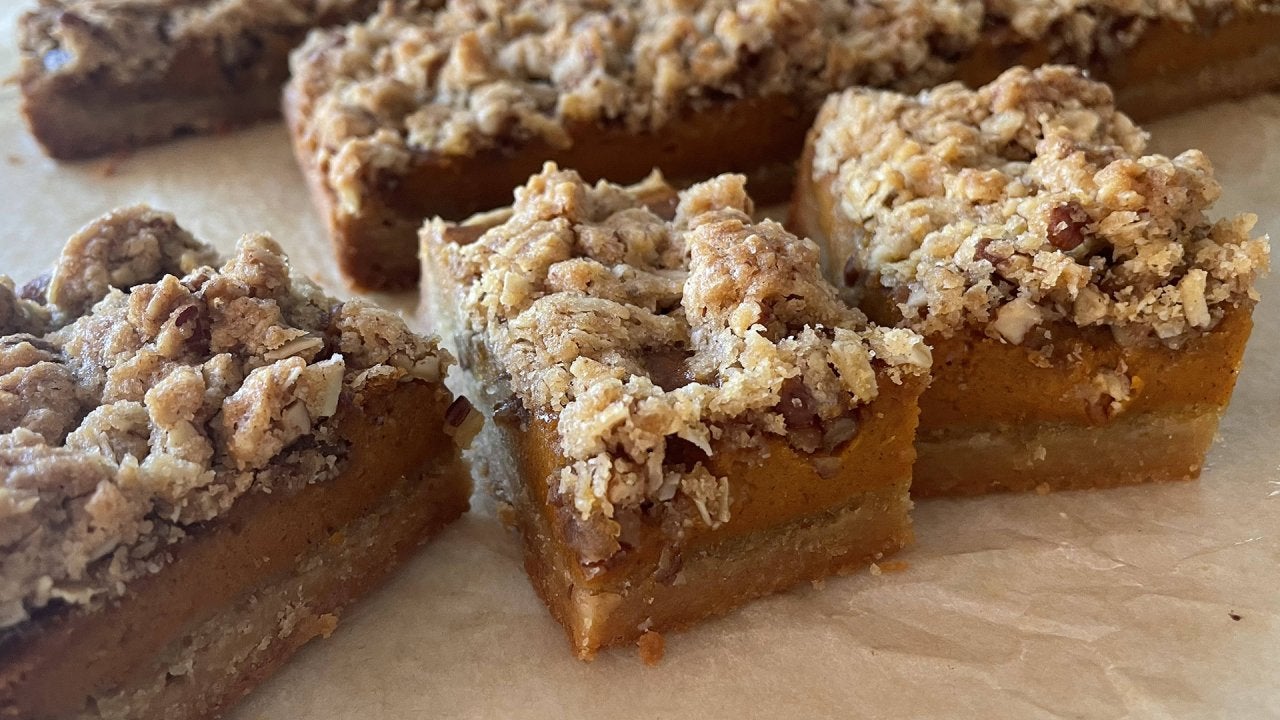 How to Make Pumpkin Bars with Pecan Streusel | Daphne Oz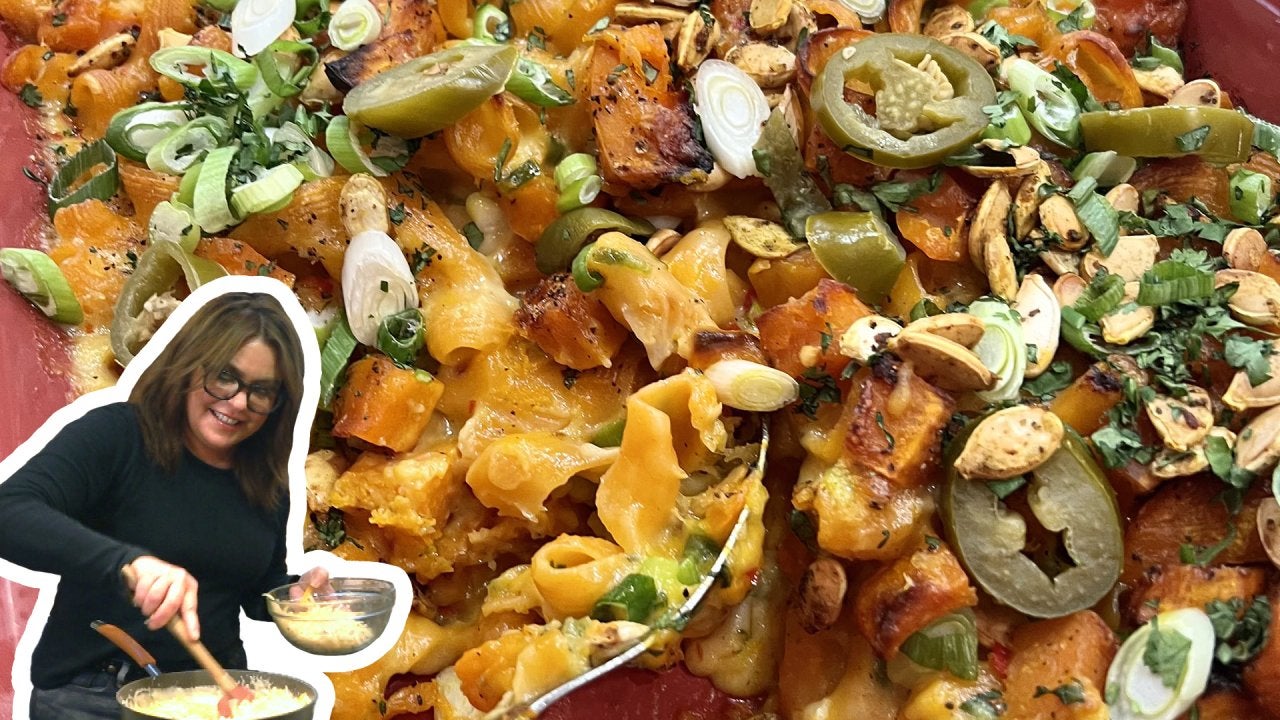 How to Make Pumpkin Popper Mac | Rachael Ray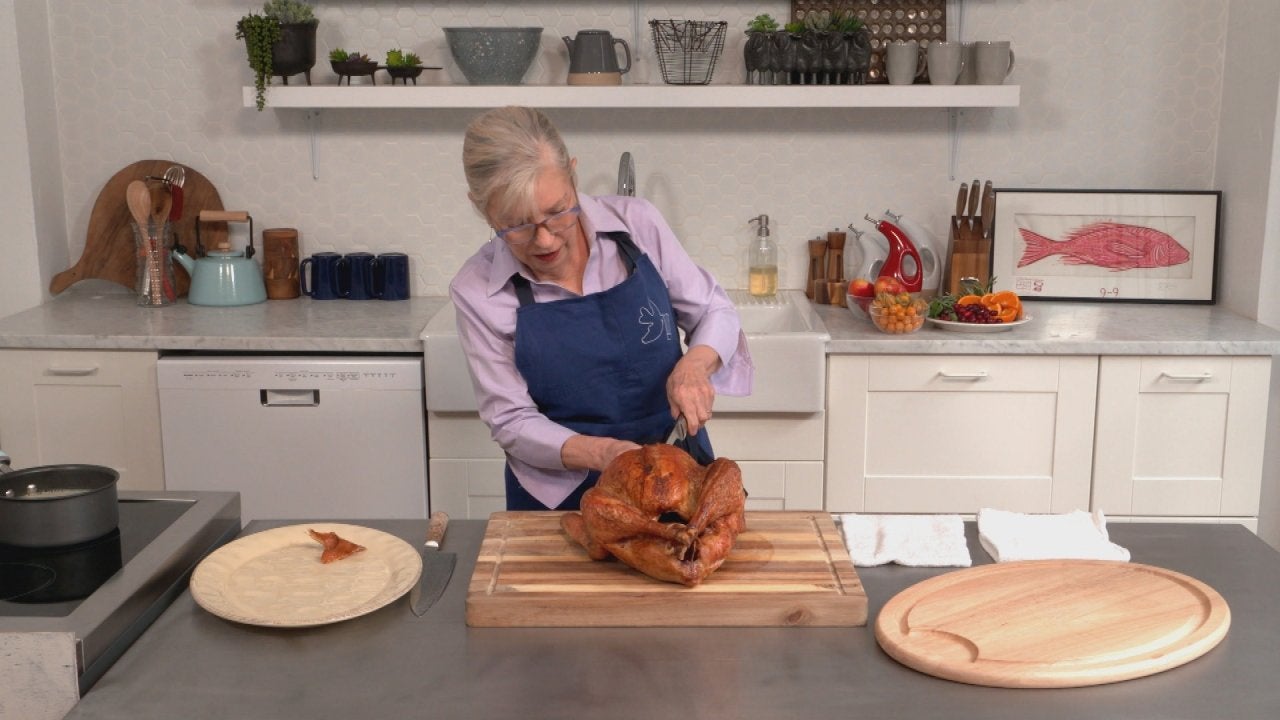 How to Carve Your Thanksgiving Turkey: Chef Sara Moulton Shares …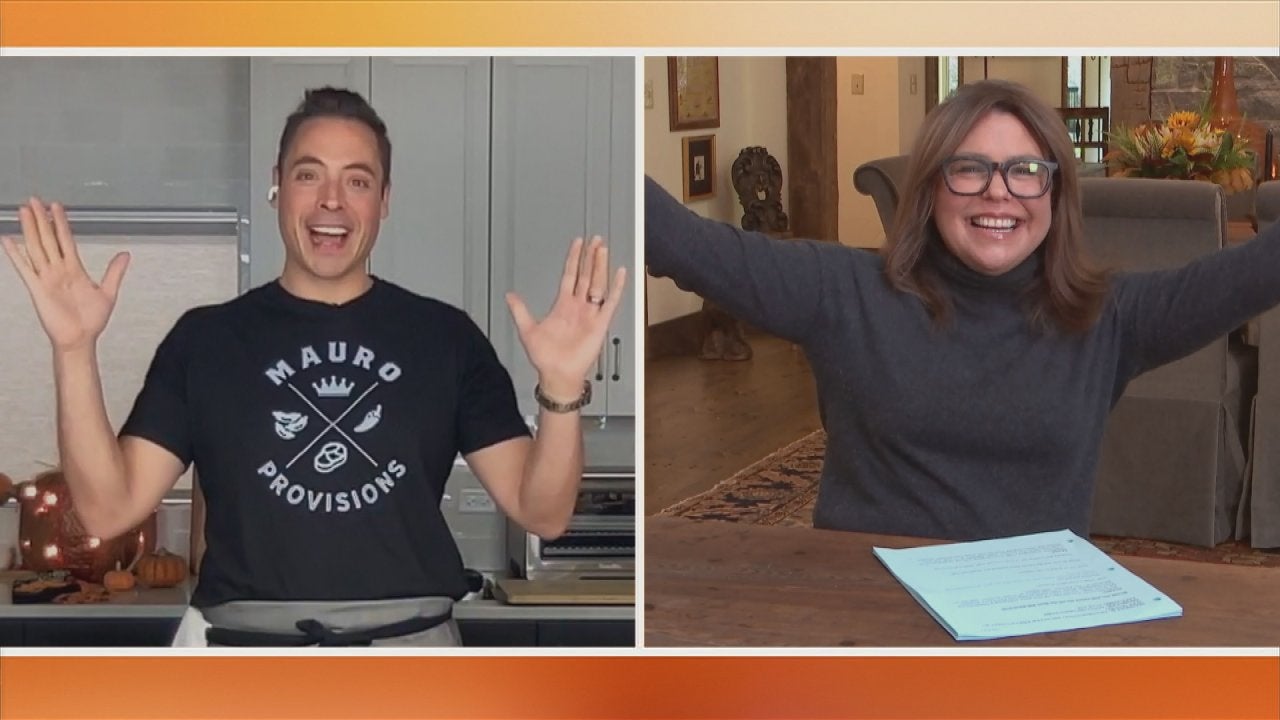 4 Common Thanksgiving Kitchen Disasters FIXED, Thanks to Chef Je…
Each product has been independently selected by our editorial team. We may receive commissions from some links to products on this page. Promotions are subject to availability and retailer terms.
Cookbook author Priya Krishna shares a beloved childhood recipe from her book Indian-ish for roti pizzas, where the traditional Indian flatbread gets swapped in for the crust.
"Back when my sister and I were younger, brattier, and far less appreciative of my mother's amazing cooking, we would beg my mom to let us order pizza for dinner. Instead of giving in to our demands, she came up with this compromise: our favorite pizza toppings, but on roti. As it turns out, roti makes an excellent pizza crust—it chars and crisps up nicely, and it doesn't get soggy under the weight of the toppings. Roti pizza is now the most-made dish in our house, and we've gotten really creative with topping variations. We've graduated from mozzarella and tomato and moved toward newer discoveries, like potatoes, rosemary, and Parmesan (an innovative Spanish-slash-Italian pizza), or chutney, cheddar, and onion (salty, spicy, and very addictive). Feel free to get as creative as you want! Try making it with sweet ingredients, like cinnamon-sprinkled apples or Nutella and strawberries. Roti pizza parties are for all." –Priya
For topping inspiration, Priya shares her Cheddar-Chutney Roti Pizza and her Potato-Rosemary Roti Pizza recipes below.
Pro Tip: Refrigerate any leftover chutney in an airtight container for up to two days.
For more recipes from around the world, try Jacques Pépin's Onion Soup Gratinée (French Onion Soup) or Jet Tila's Thai-Style Pineapple Fried Rice.
Adapted from Indian-Ish by Priya Krishna. Copyright © 2019 by Priya Krishna. Used with permission by Houghton Mifflin Harcourt. All rights reserved.
Ingredients
For the Cilantro Chutney:
1 bunch fresh cilantro, stems and leaves roughly chopped (about 4 cups)
1 small Indian green chile or serrano chile, roughly chopped
2 tablespoons fresh lime juice (from about 1 lime), plus more if needed
¼ teaspoon granulated sugar 
¼ teaspoon kosher salt, plus more if needed
For the roti:
Four 7-inch rotis or whole wheat tortillas (use 8 rotis if you are making both variations)
Olive oil, for drizzling
For the chutney-cheddar topping:
1 small red onion, halved and thinly sliced
1 cup shredded sharp cheddar cheese (4 ounces)
2 tablespoons Cilantro Chutney 
For the potato-rosemary topping:
1 medium russet potato, sliced into paper-thin rounds (a mandoline works best for this)
1 cup grated Parmesan cheese (4 ounces)
2 tablespoons roughly chopped fresh rosemary 
Preparation
Preheat oven to 400˚F.
For the Cilantro Chutney, in a blender, combine all the ingredients and blend until smooth. If the mixture is too thick to blend, add a few drops of water to get it going. Taste and adjust the salt and/or lime juice, if needed.
Score each roti a few times with a knife or fork. Place them on a perforated pizza pan or a broiler pan. Drizzle olive oil on each roti (enough to coat the roti but not soak it) and smooth the oil over the surface with your fingers. Bake for 4 to 6 minutes, until lightly golden brown. Remove from the oven but keep the oven on. Once more, drizzle each baked roti with a little olive oil (again, enough to coat but not soak the roti) and smooth it over the surfaces with your fingers.
To make chutney-cheddar roti pizzas: Evenly distribute the onion among the rotis, followed by the cheddar. Bake for 5 to 7 minutes, until the cheddar is melted and bubbling and the edges are crisp. Remove the pizzas from the oven, let cool for 2 to 3 minutes, then drizzle with the chutney.
To make potato-rosemary roti pizzas: Layer the potato slices over the rotis, and top with another small drizzle of olive oil. Bake for 5 minutes, until the potatoes are soft and fully cooked. Distribute the cheese evenly over the rotis and bake for 5 minutes more, until the cheese has crisped up at the edges. Remove the pizzas from the oven, sprinkle with the rosemary, and drizzle a little more oil on top.
Cut the roti pizzas into quarters.