Mushroom Lovers Polenta-Topped Shepherd's Pie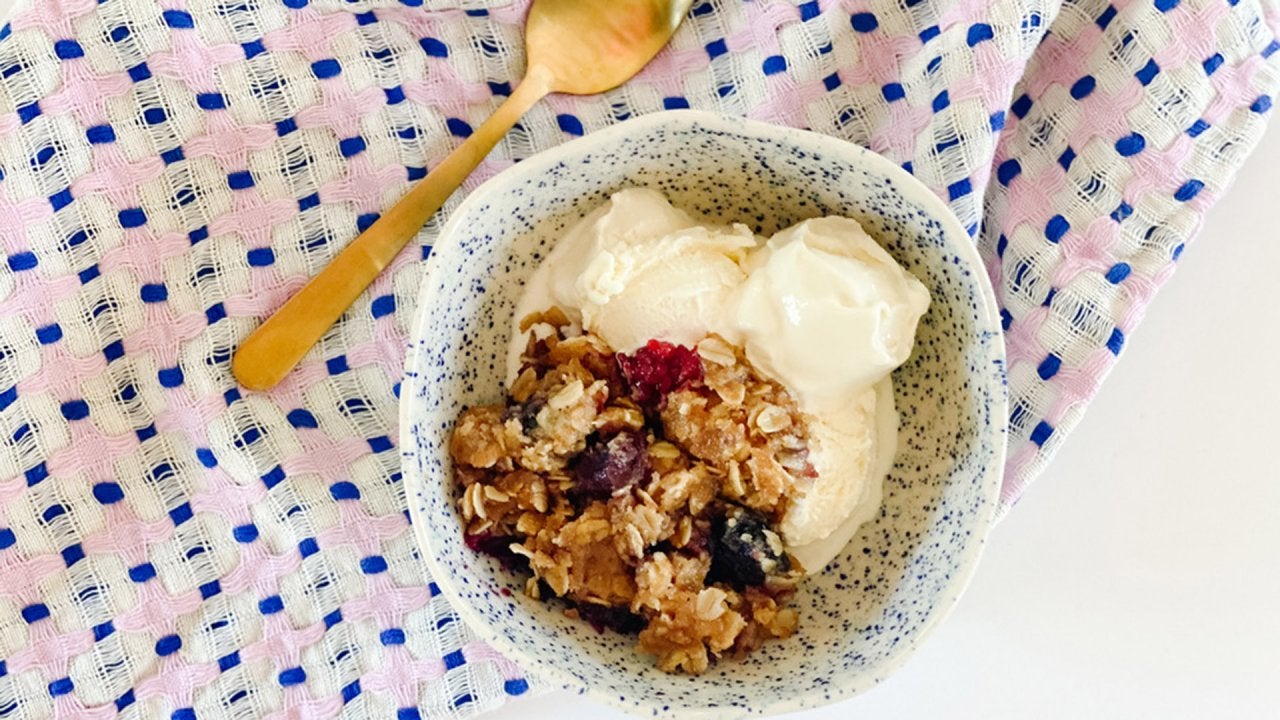 How To Make Oat Crumb Topping For Fruit Crumbles | Pantry Recipe…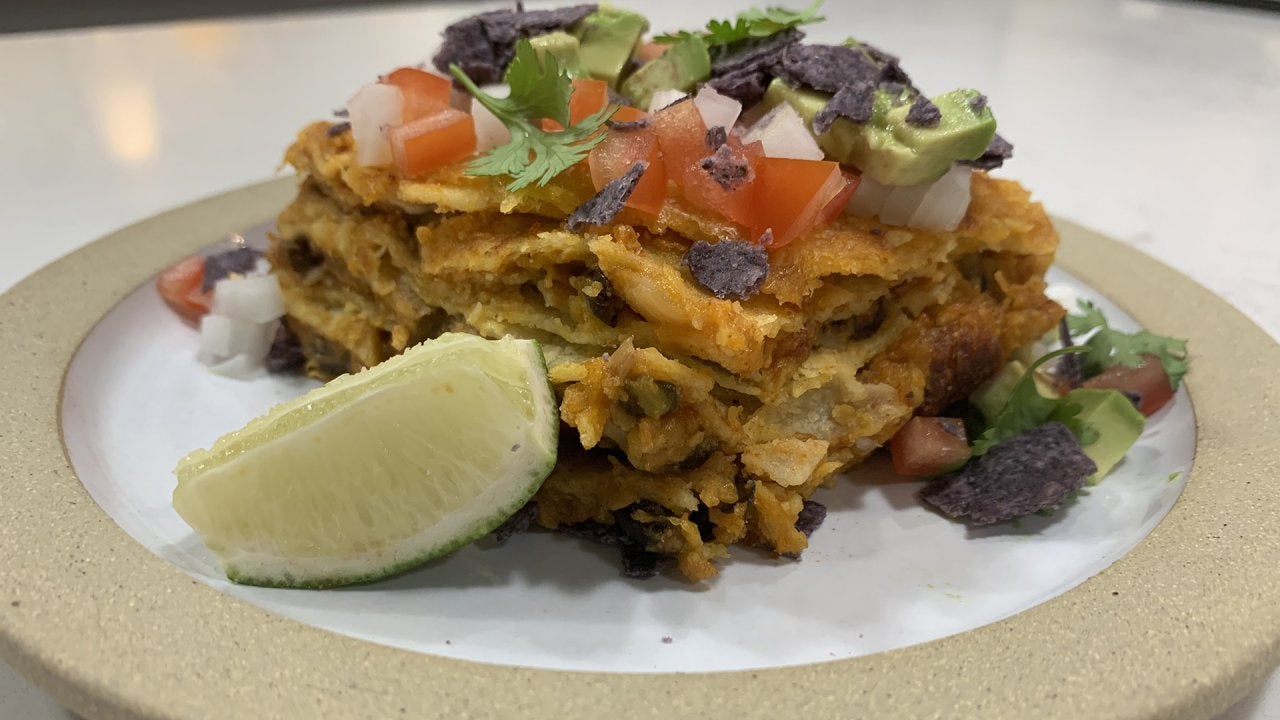 How To Make a Pumpkin Enchilada-Inspired Casserole | Pantry Clea…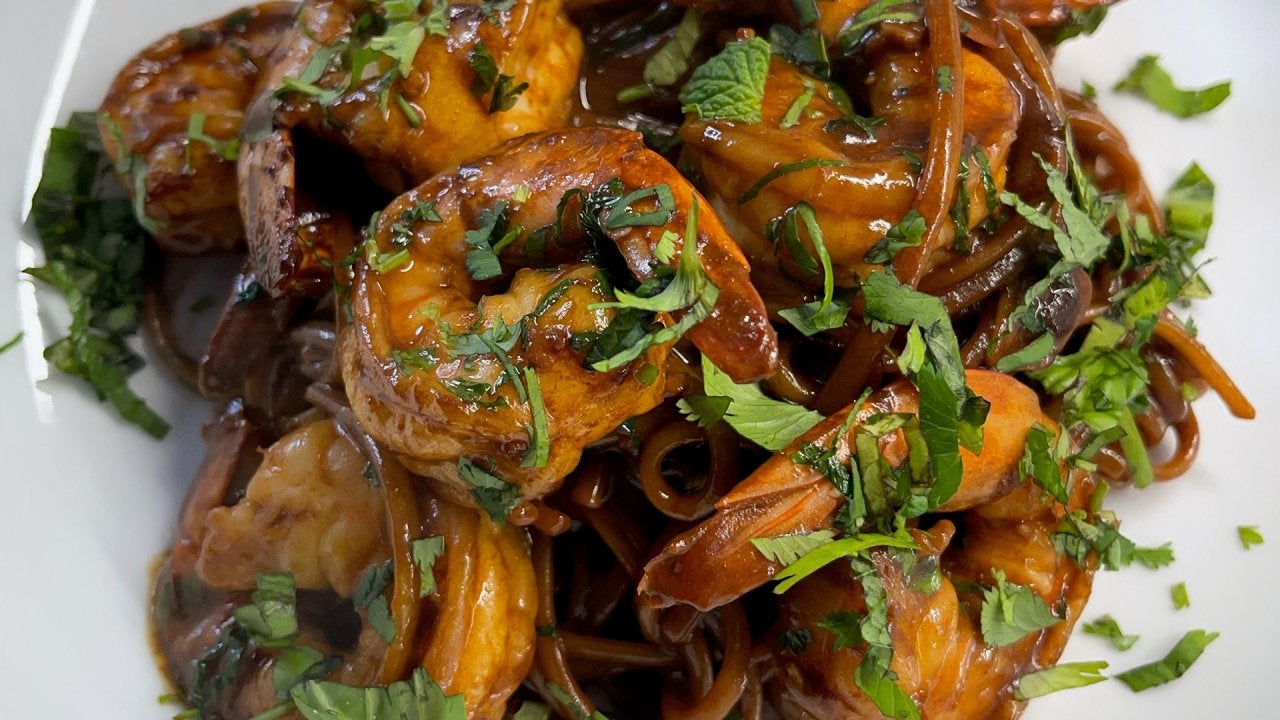 How To Make Spicy Thai Peanut Noodles with Sambal Shrimp | Pantr…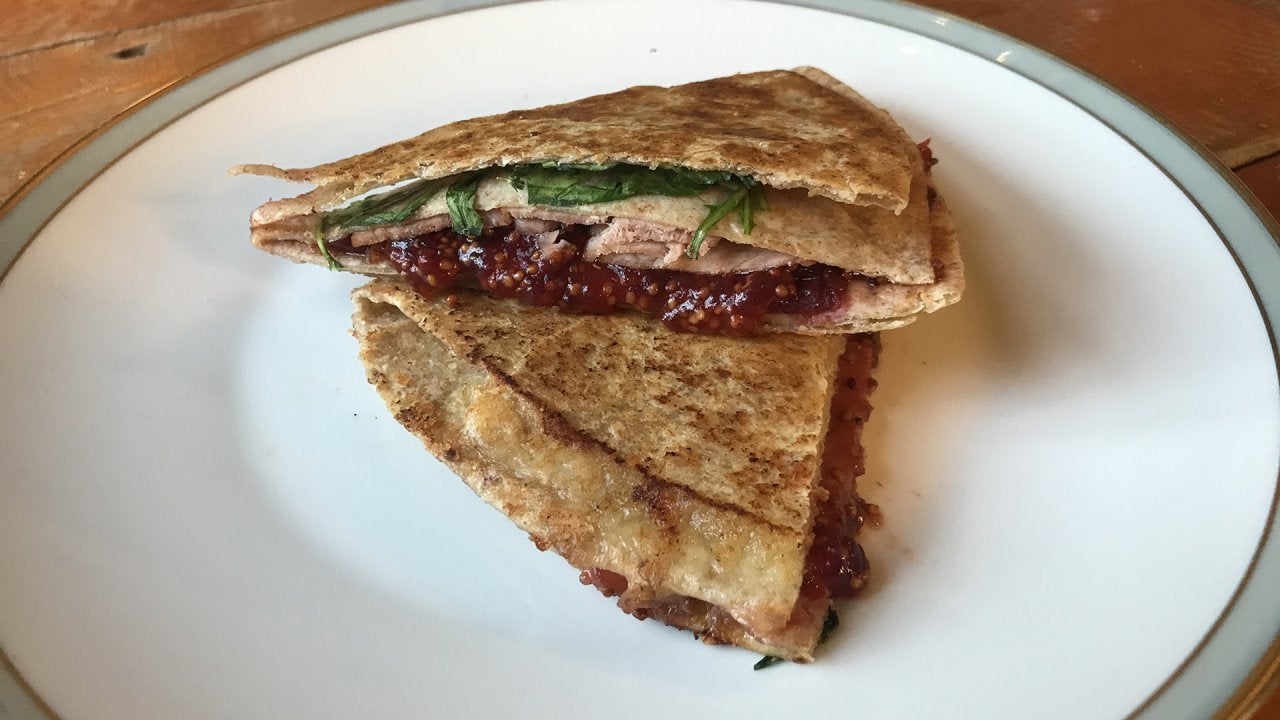 How To Make a Ham and Cheese Tortilla Wrap Melt Using The TikTok…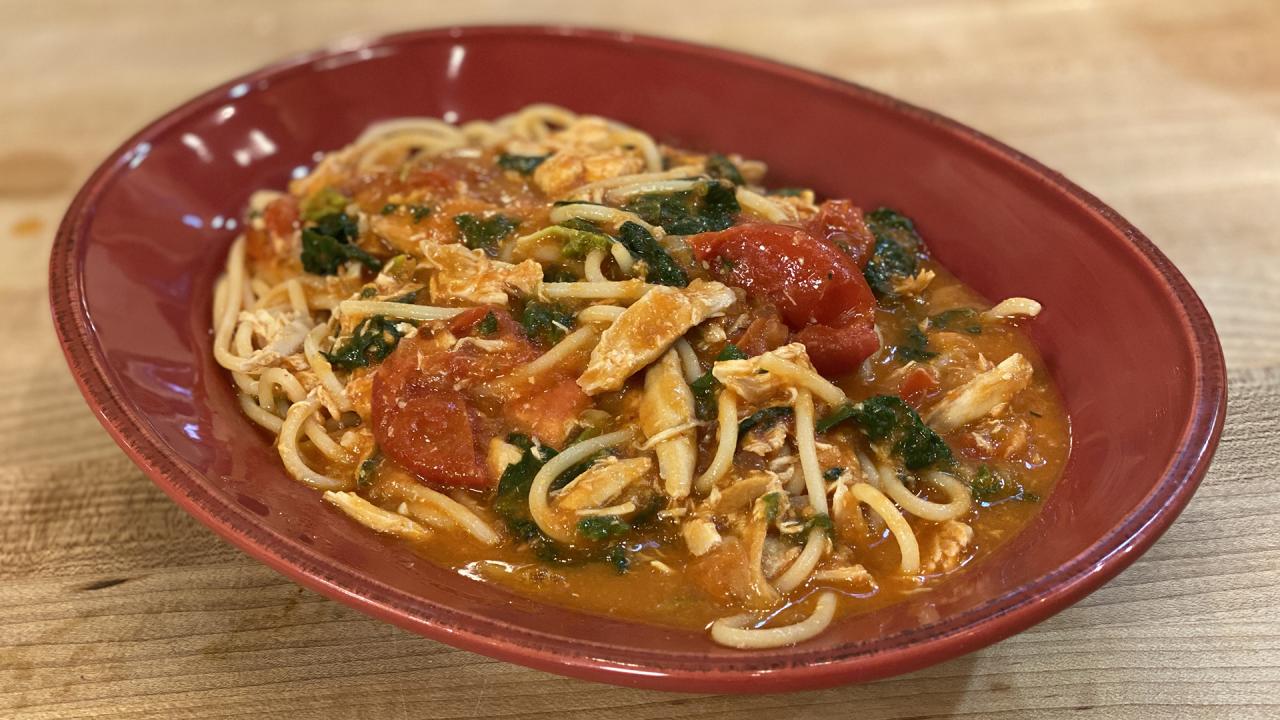 How To Make An Easy Florentine Pasta with Italian Tuna or Pulled…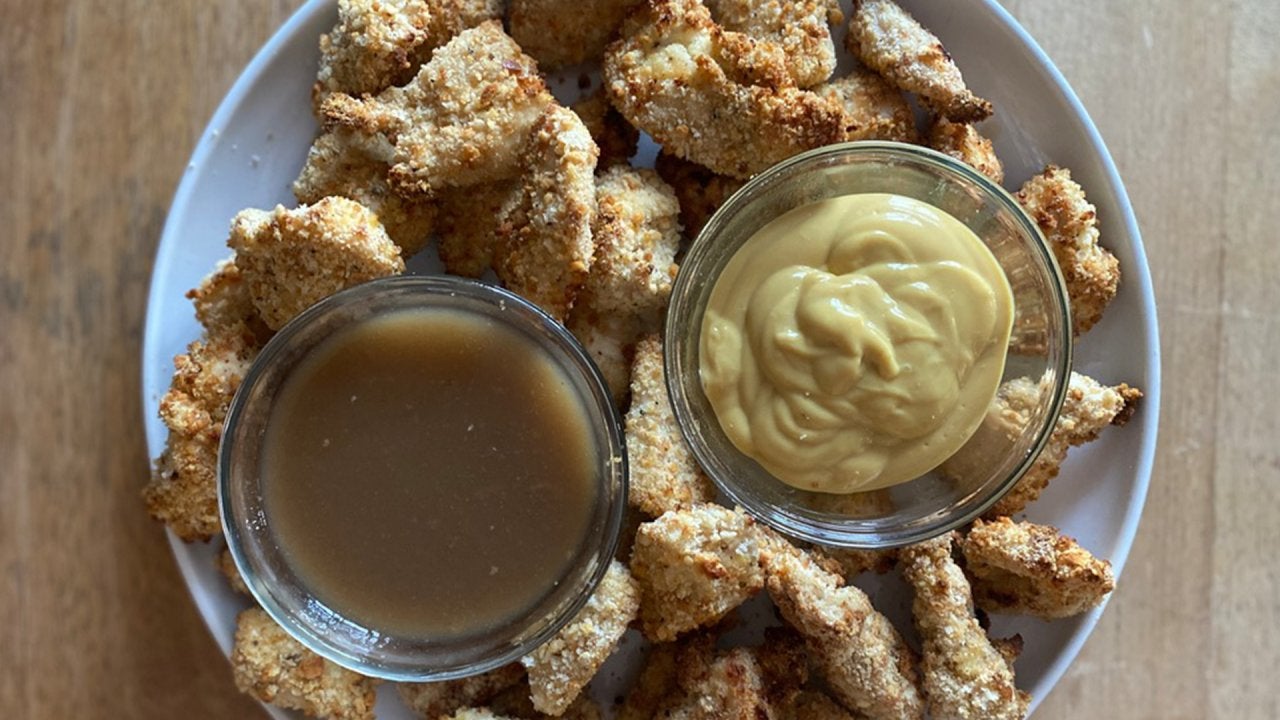 How To Make Air Fryer Stuffing-Coated Chicken Nuggets | Pantry C…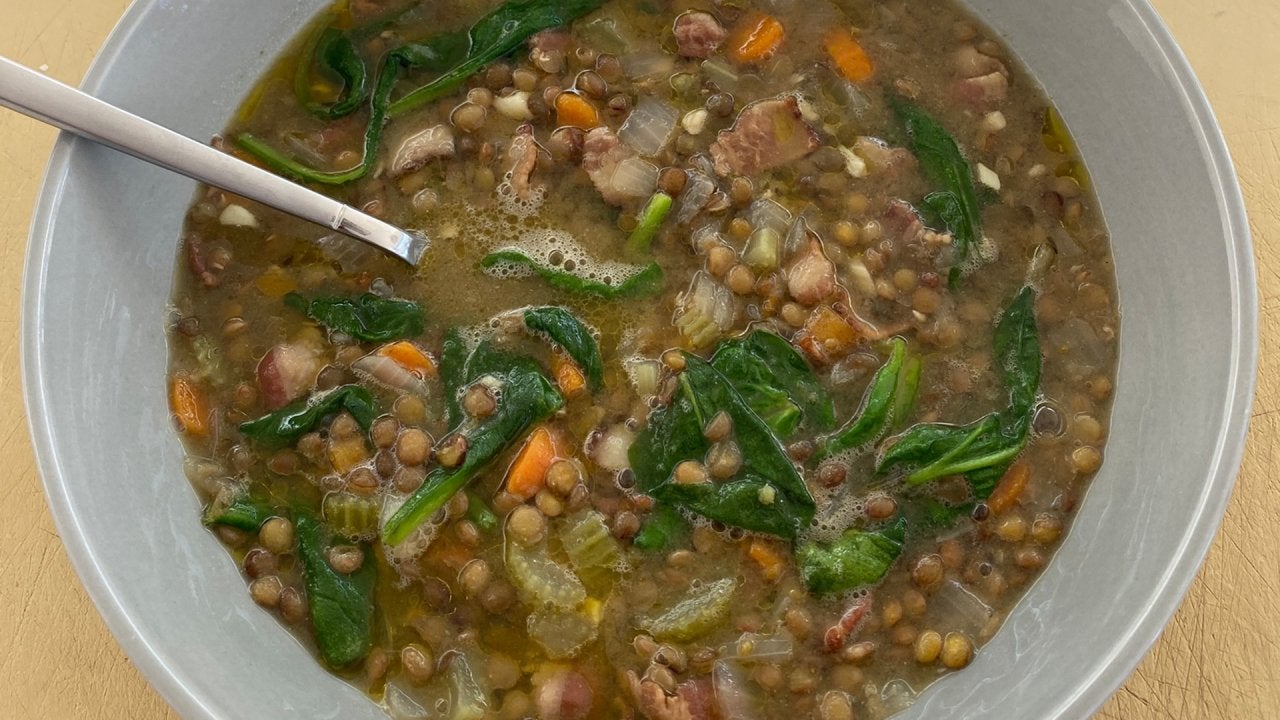 How To Make Lentil Soup | Pantry Recipe | Marc Murphy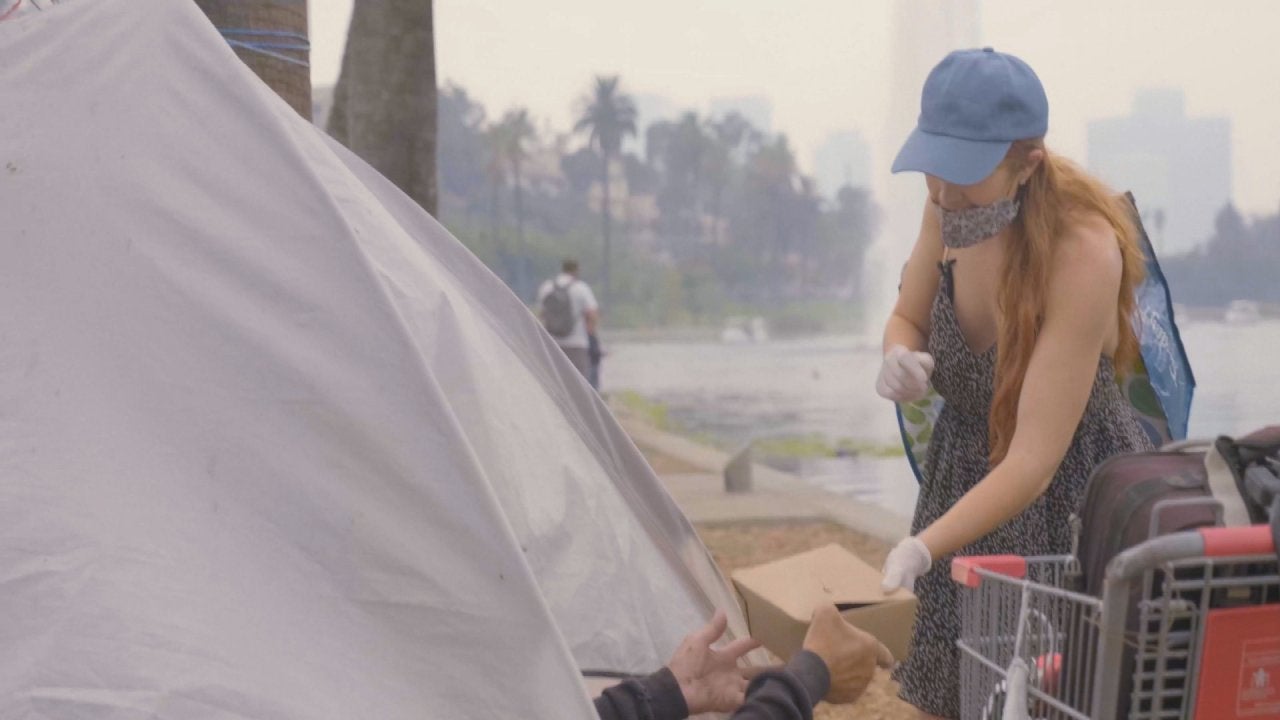 Meet The Chef Whose Nonprofit Provides Healthy Meals + Human Con…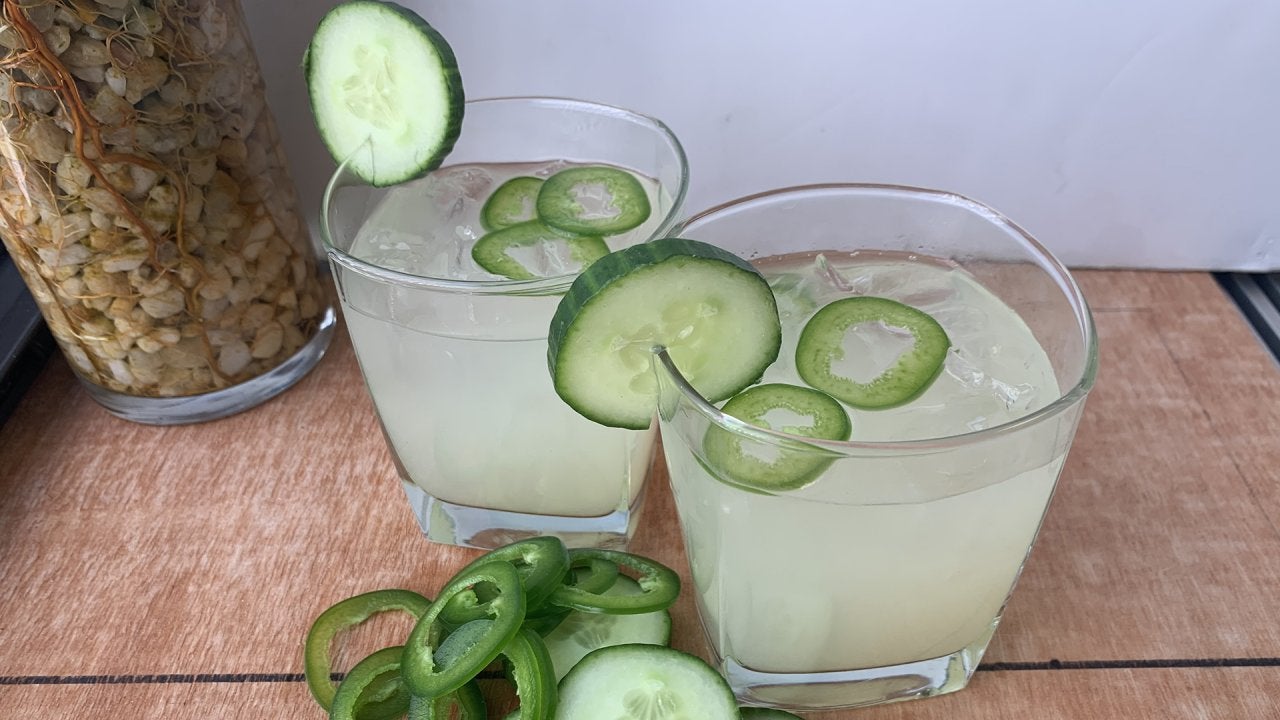 How To Make a Cucumber Margarita | John Cusimano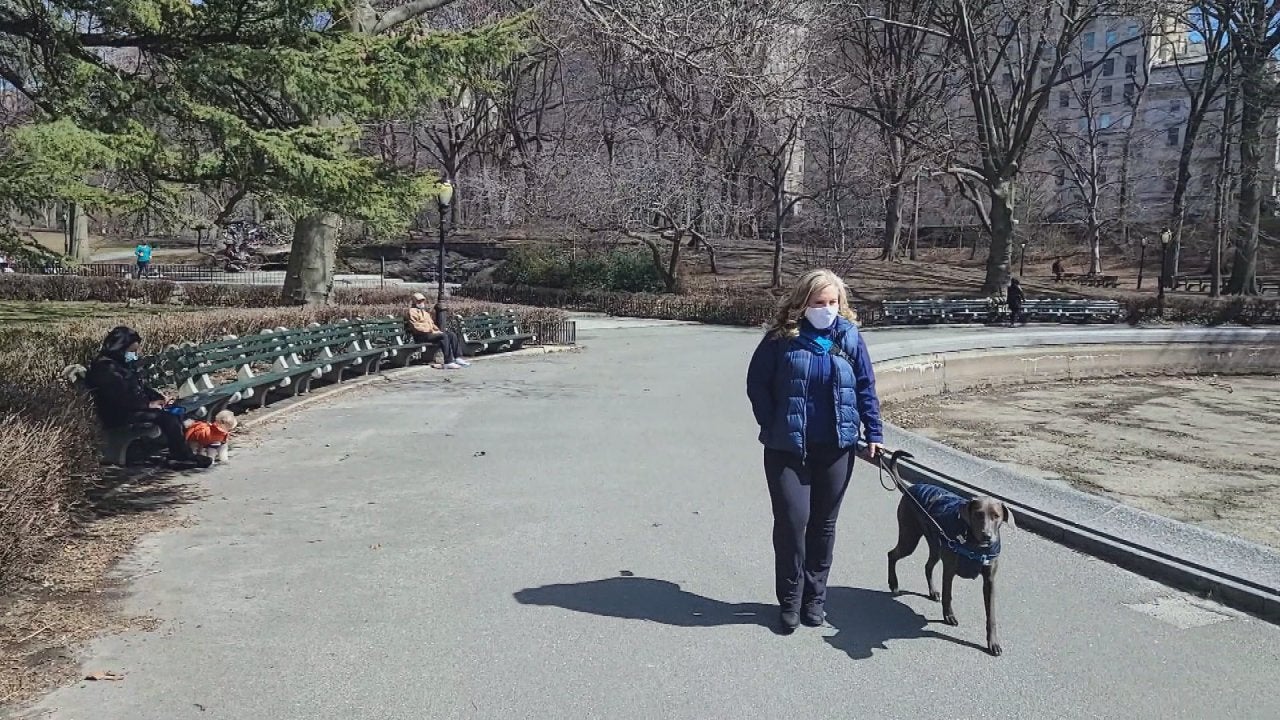 See Rachael's Dog Bella Boo Blue's Adorable First Trip to NYC's …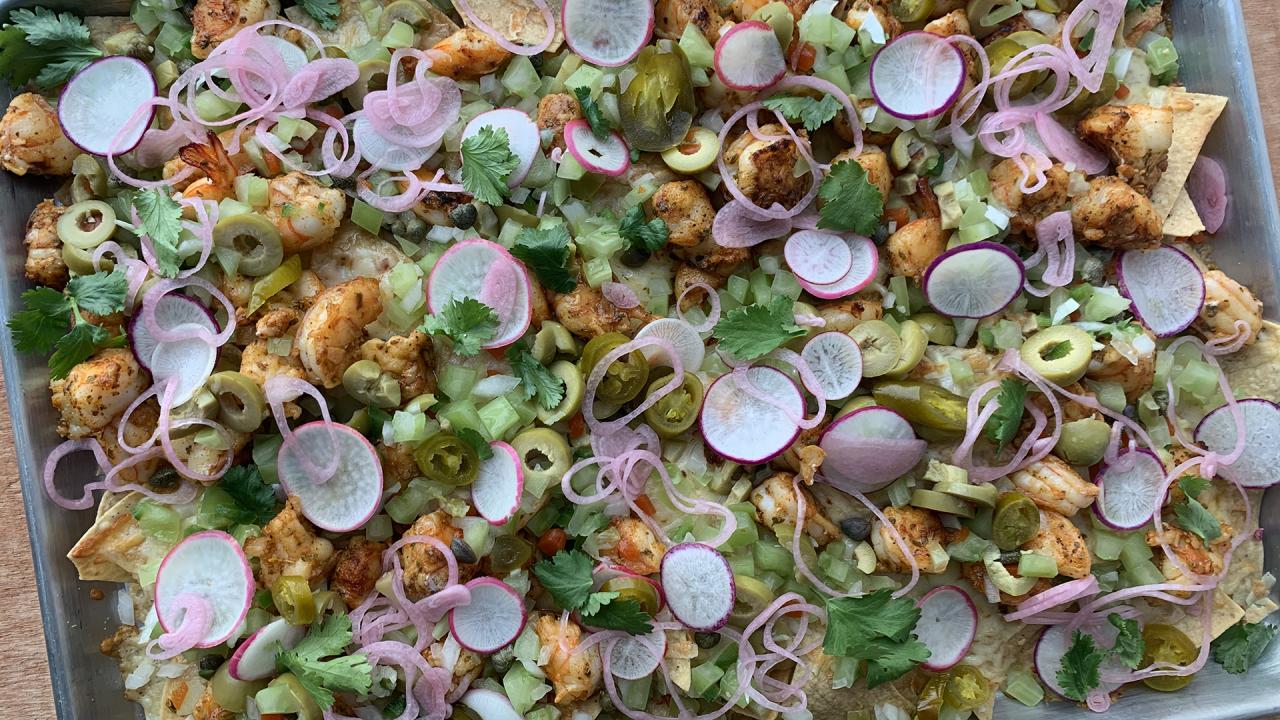 How To Make Shrimp Nachos with Green Tomato or Raw Tomatillo Ver…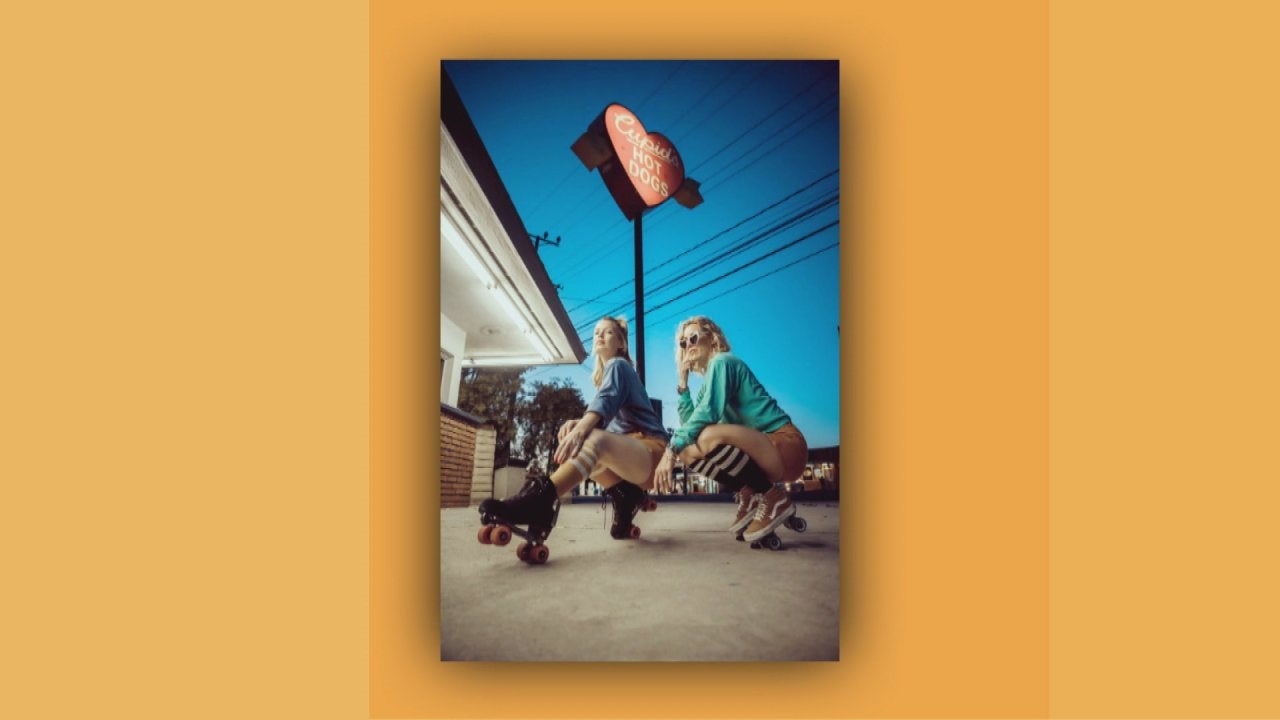 75-Year-Old Hot Dog Stand In L.A. Goes Viral On TikTok After Bec…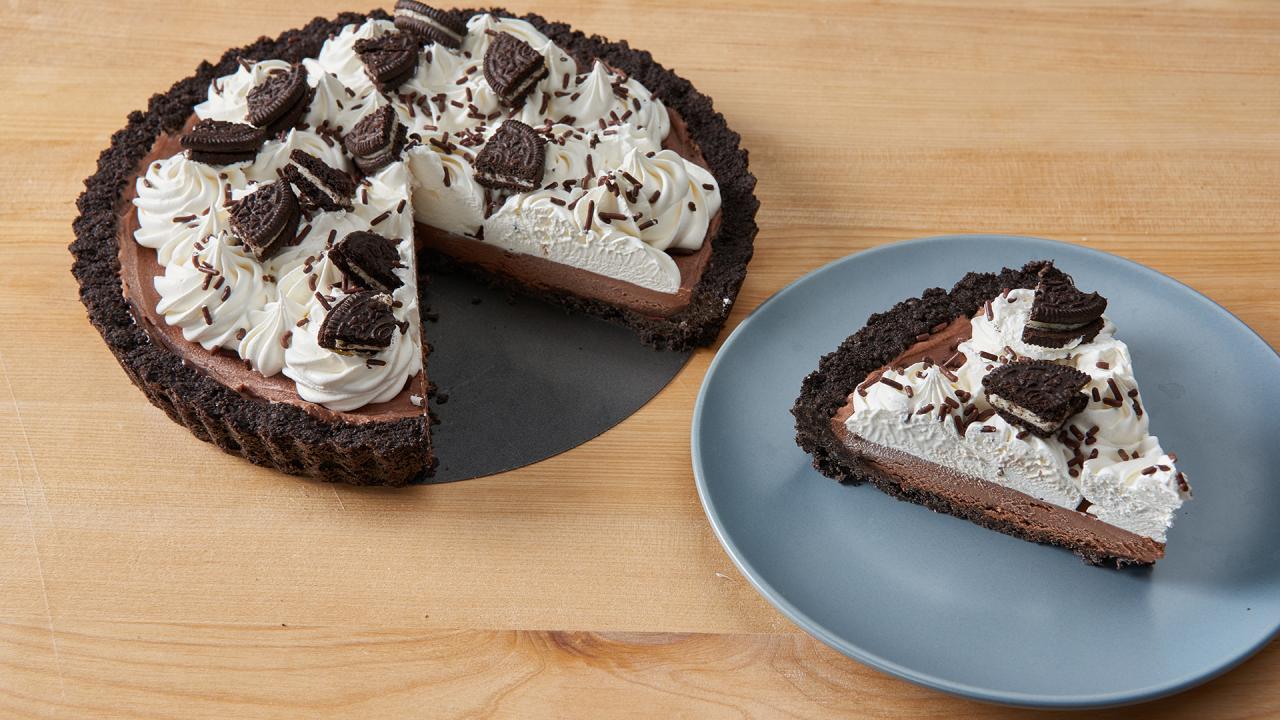 How To Make No-Bake Chocolate Cream Pie | Duff Goldman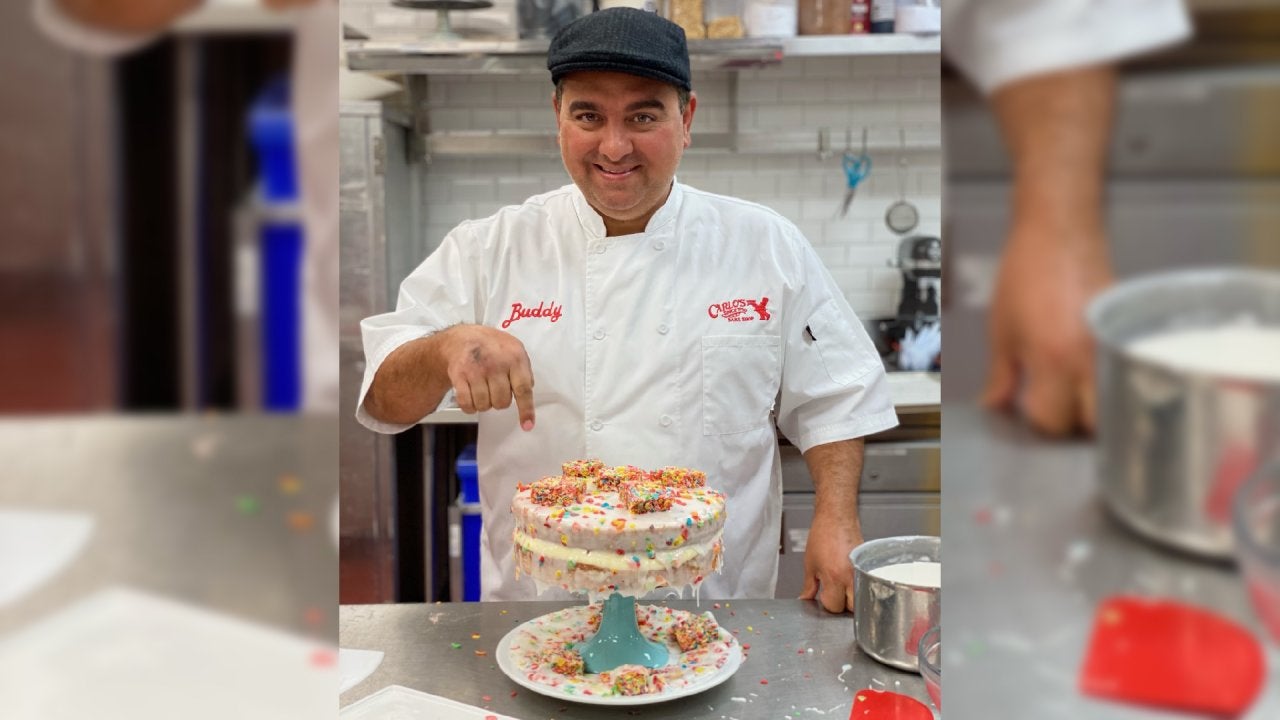 How To Make Waterfall Cake | Cake Boss Buddy Valastro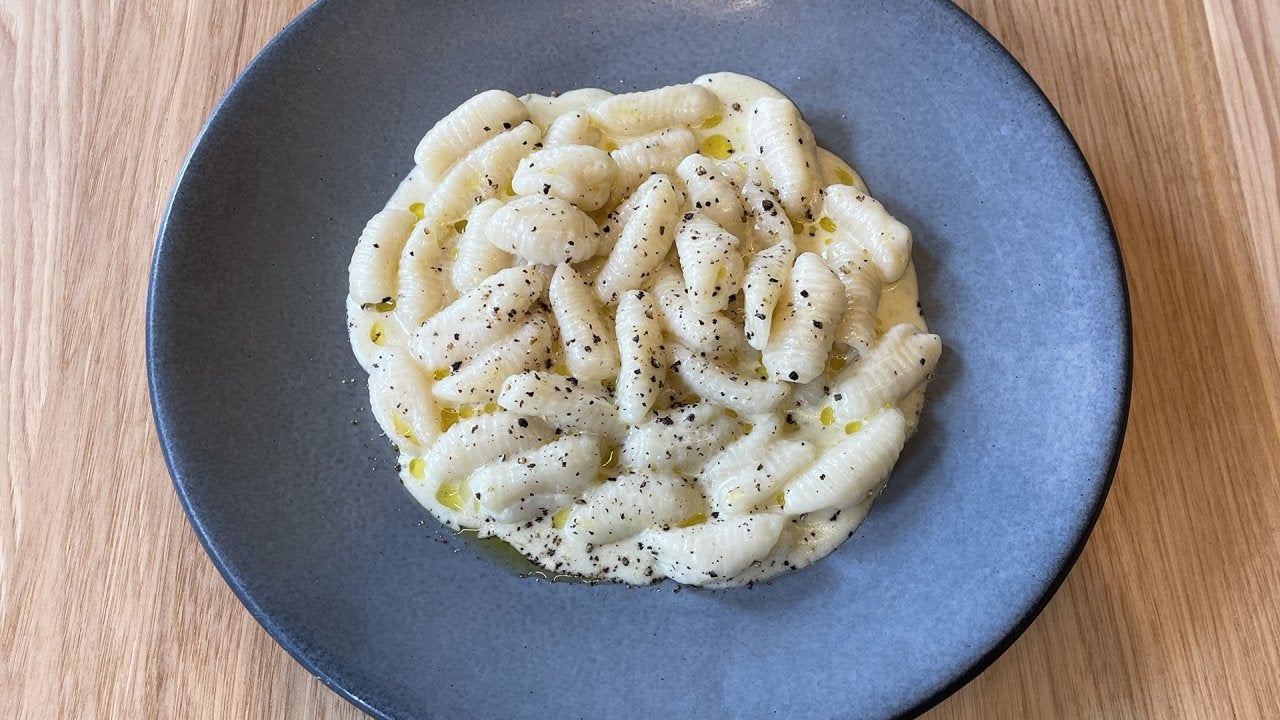 How To Make Cacio e Pepe With Homemade Cavatelli | Top Chef Joe …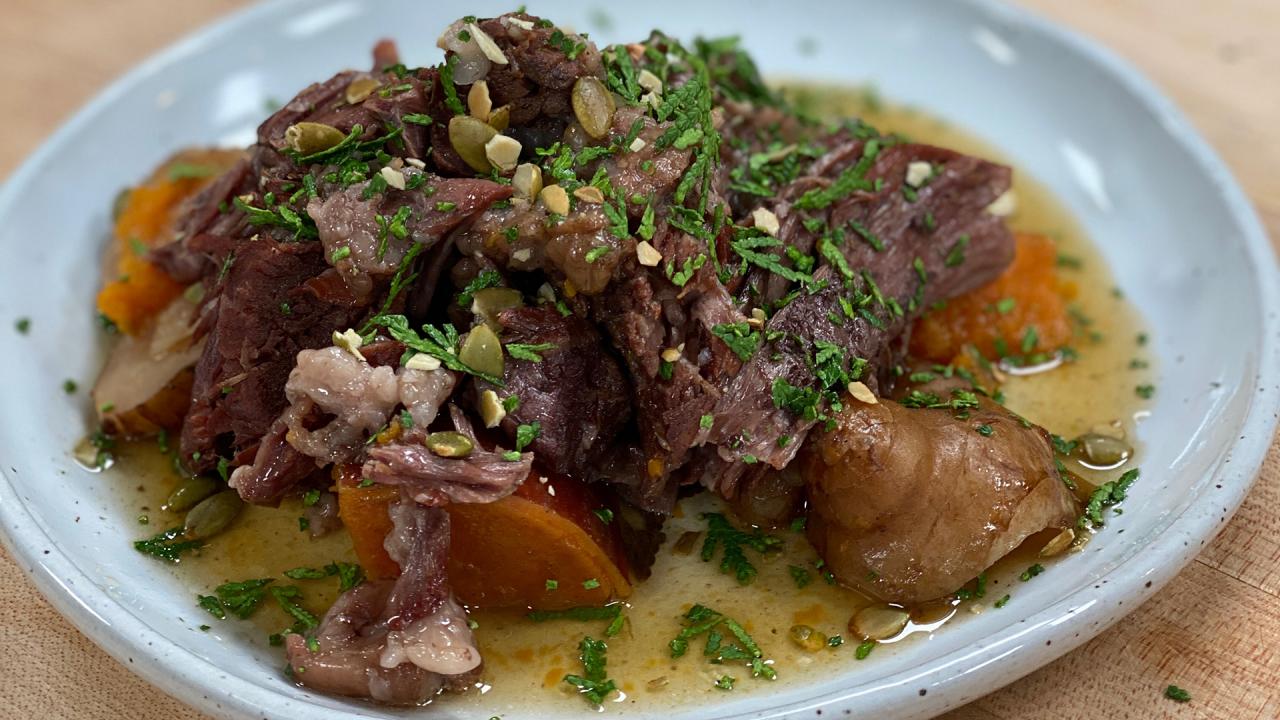 How To Make Cedar Braised Bison | Chef Sean Sherman | The Sioux …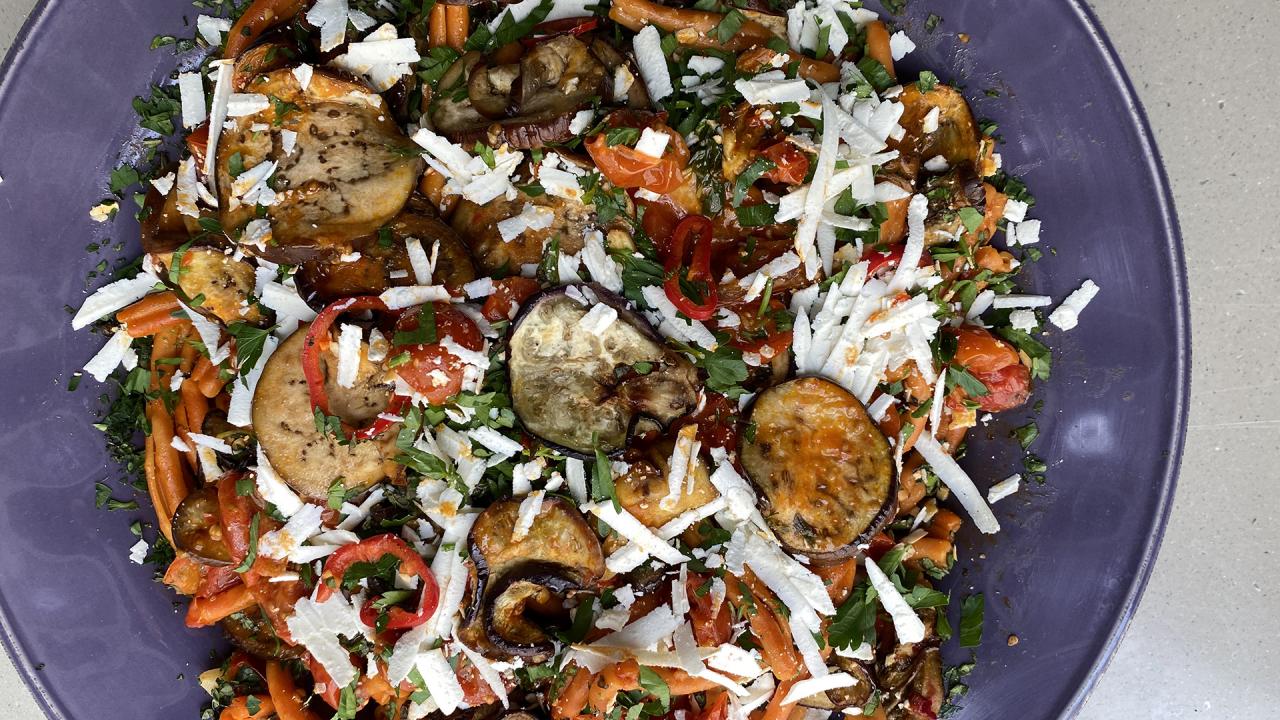 How To Make Pasta alla  Norma | Roasted Eggplant Pasta | Rachael…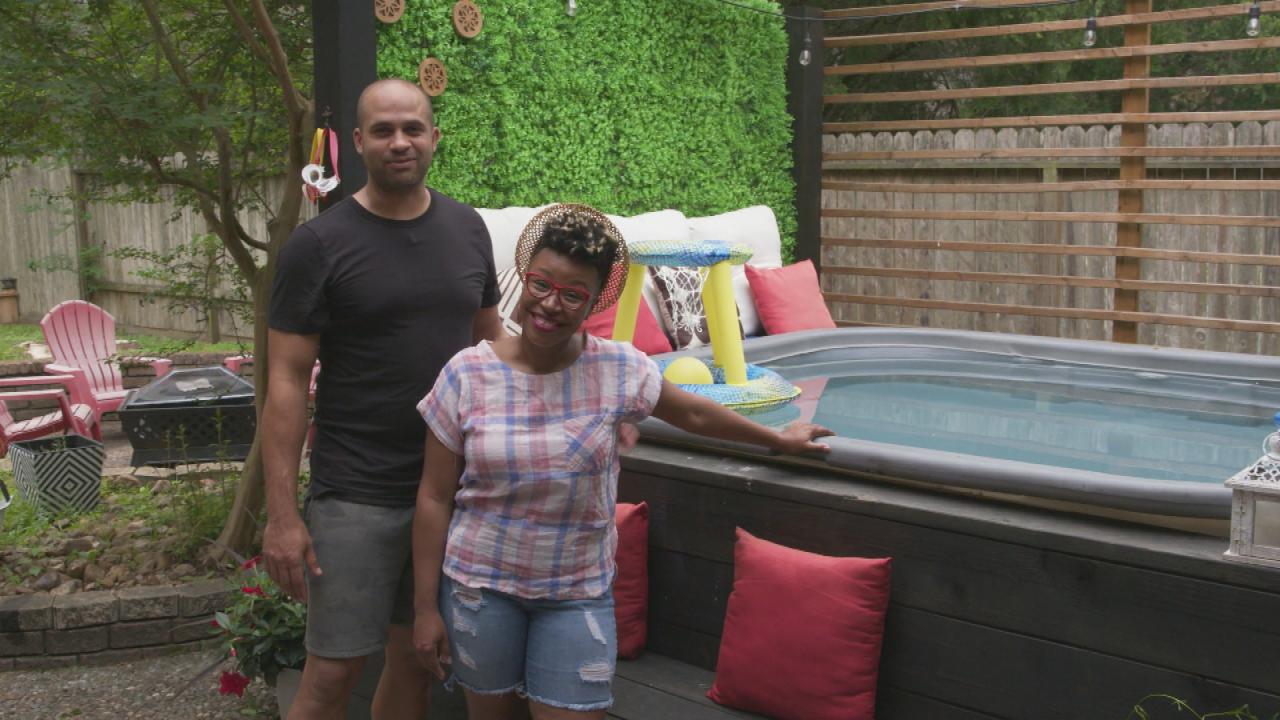 Two Steps Home HGTV Couple Gives Backyard Tour With Vertical Gar…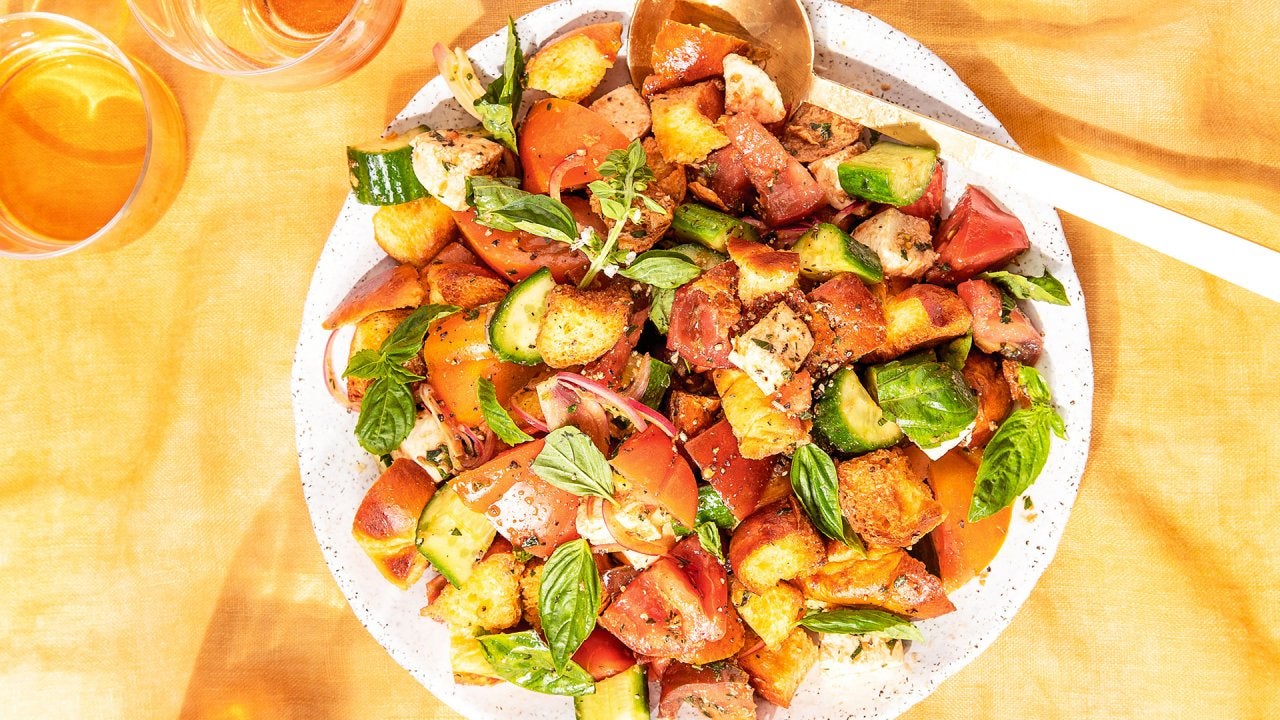 How To Make Challah Panzanella | Jake Cohen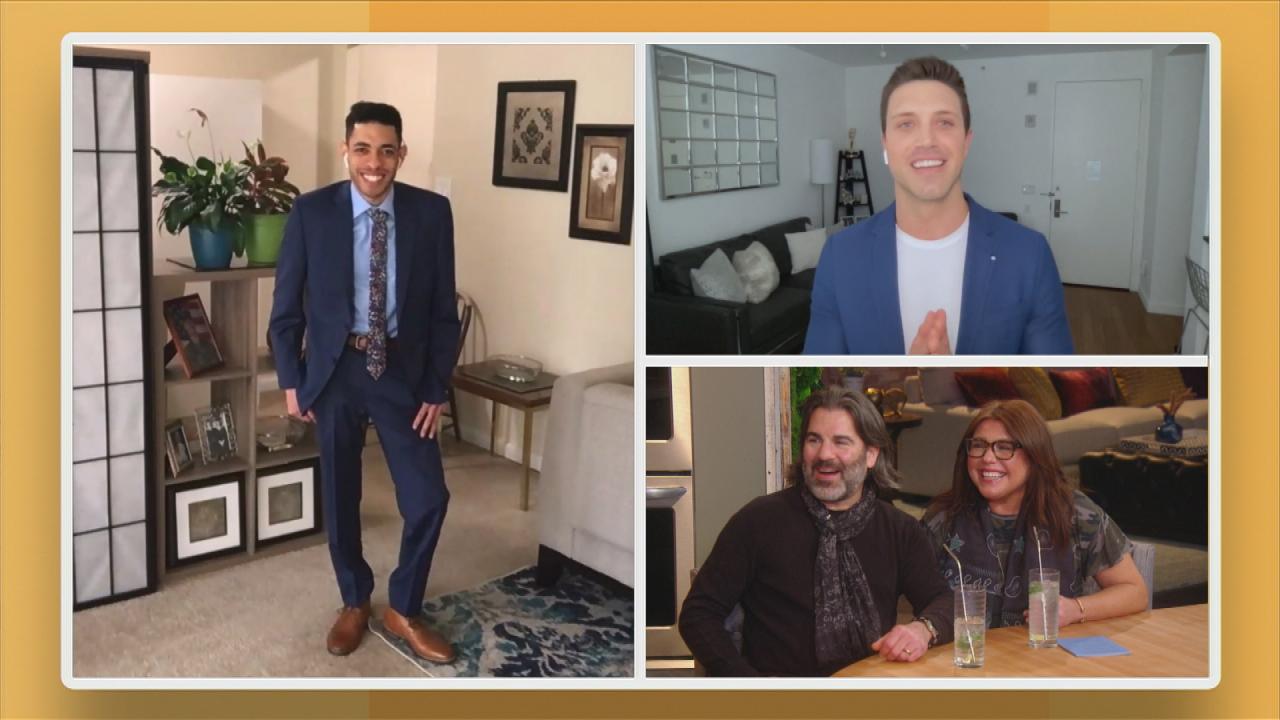 Tommy DiDario Styles Man Who Went Viral Offering To Do Odd Jobs …
Ingredients
For the Mushroom Filling: A fat handful of dried porcini mushrooms 2 cups chicken or vegetable stock 1/4 cup olive oil 8 large portobello mushroom caps, wiped, stemmed, gills lightly scraped and chopped into 3/4-inch dice 2 carrots, chopped 2
For the Polenta: 2 cups chicken or vegetable stock 1 cup whole milk 1 cup quick-cooking polenta 2 tablespoons butter Salt and pepper Freshly grated nutmeg, to taste 1 cup grated Parmigiano-Reggiano cheese, a couple of handfuls
Preparation
Place dried porcini in a small pot and cover with stock. Bring to a low boil, reduce heat and gently simmer to reconstitute.
Meanwhile, heat oil, 4 turns of the pan, over medium-high heat. Add diced mushrooms and brown 12-15 minutes, stirring frequently to develop their beefy flavor. Add carrots, celery, onion, garlic, thyme, bay salt and pepper, and stir. Cook partially covered, stirring occasionally, to soften, 10-12 minutes more. Stir in tomato paste, cook 1-2 minutes add Marsala or wine and let evaporate, about 1 minute. Add reconstituted porcini and all but last few spoonfuls of stock to prevent settled grit being added. Stir in milk and simmer gently over low heat while you prepare the polenta.


Heat the stock and milk in saucepot for the polenta. Whisk in the polenta and cook 2-3 minutes, until creamy and smooth, adding more stock or milk if it gets too stiff. Stir in butter and season with salt, pepper and nutmeg. Add half of the grated cheese and remove from heat.
Preheat broiler with rack at the center of the oven.
Transfer the mushroom filling to baking dish, individual bowls or large ramekins and top with polenta. Sprinkle with more Parm and brown under broiler, serve.