Whiskey-Brined Spatchcock Turkey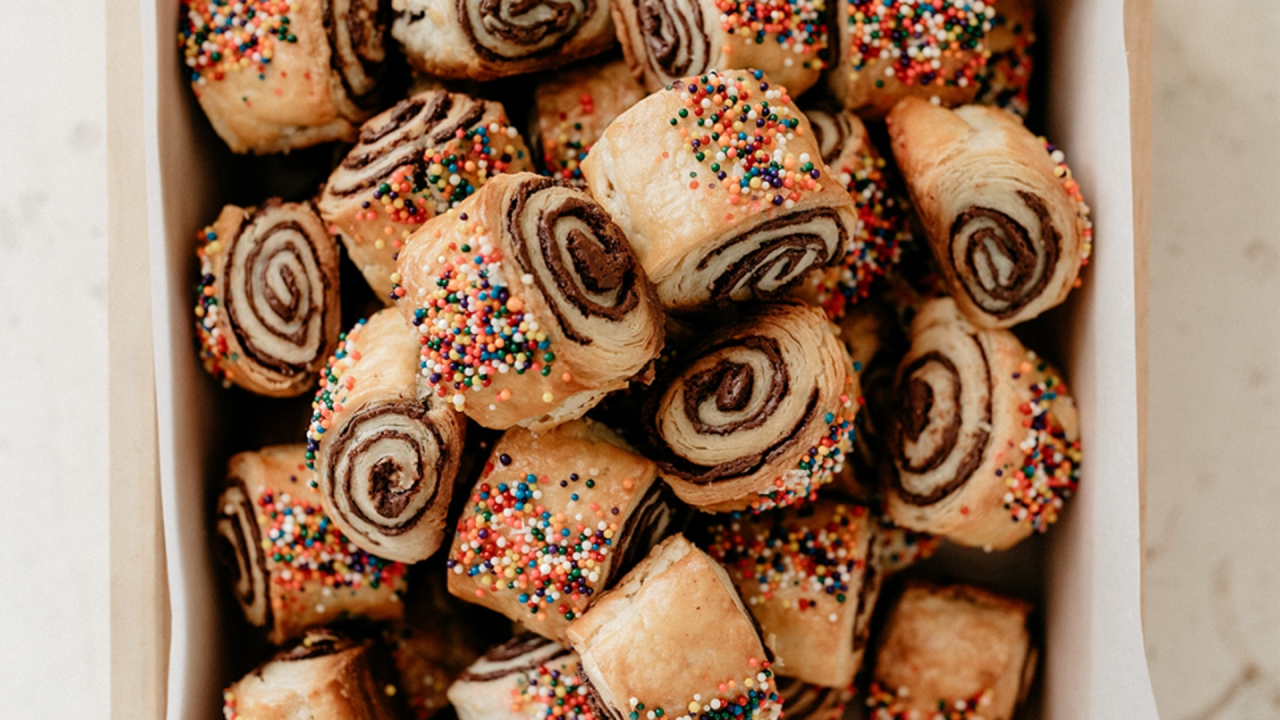 How to Make Chocolate Sea Salt Rugelach | Molly Yeh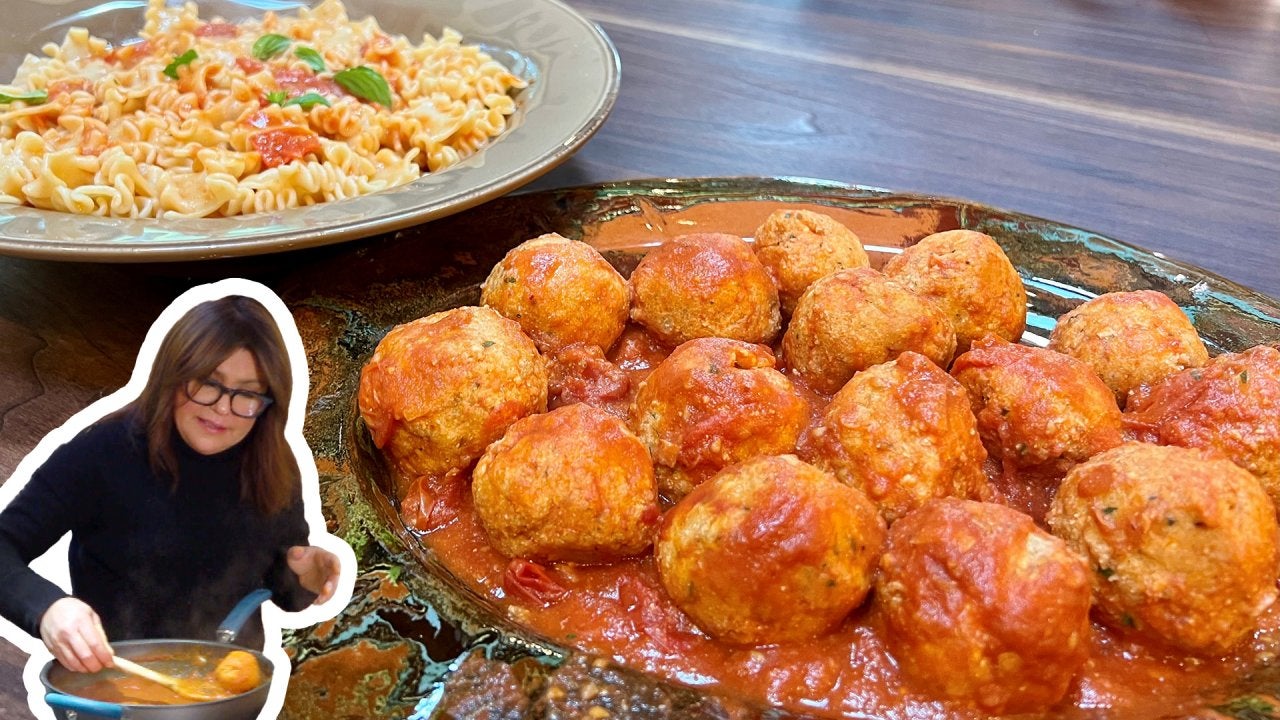 How to Make Ricotta Dumplings and Mafalde | Rachael Ray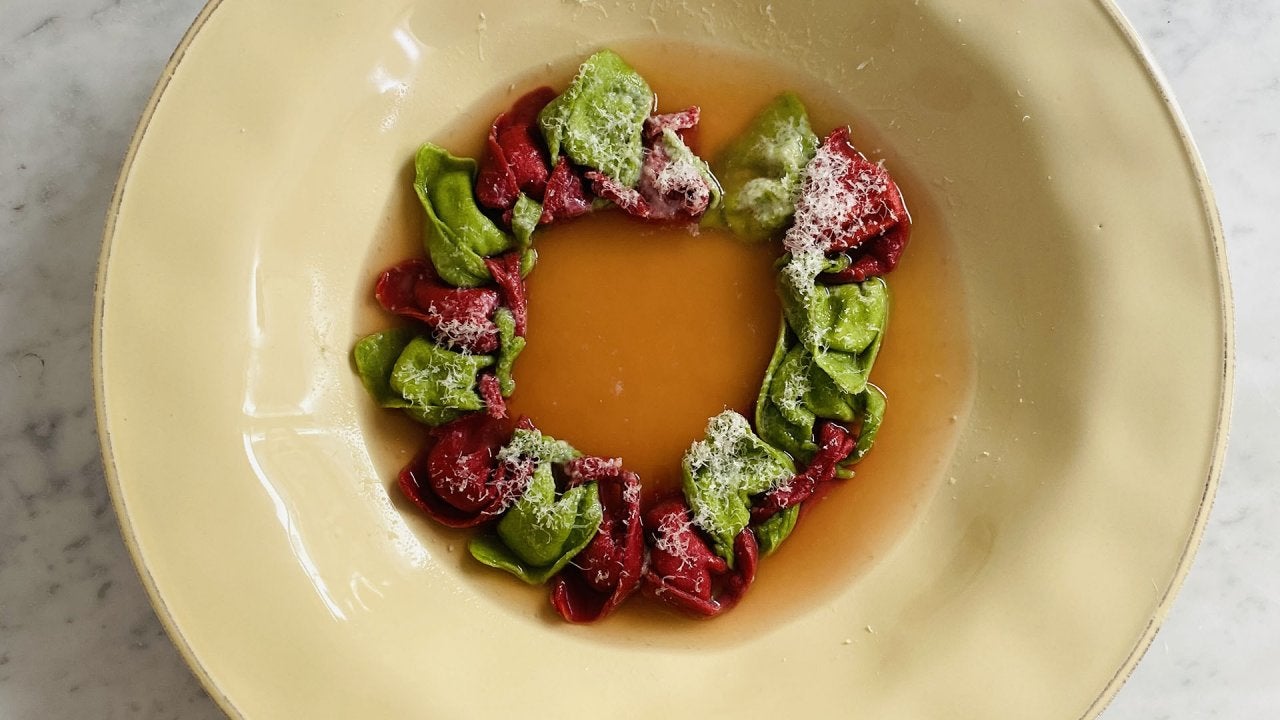 How to Make Red and Green Tortellini Wreaths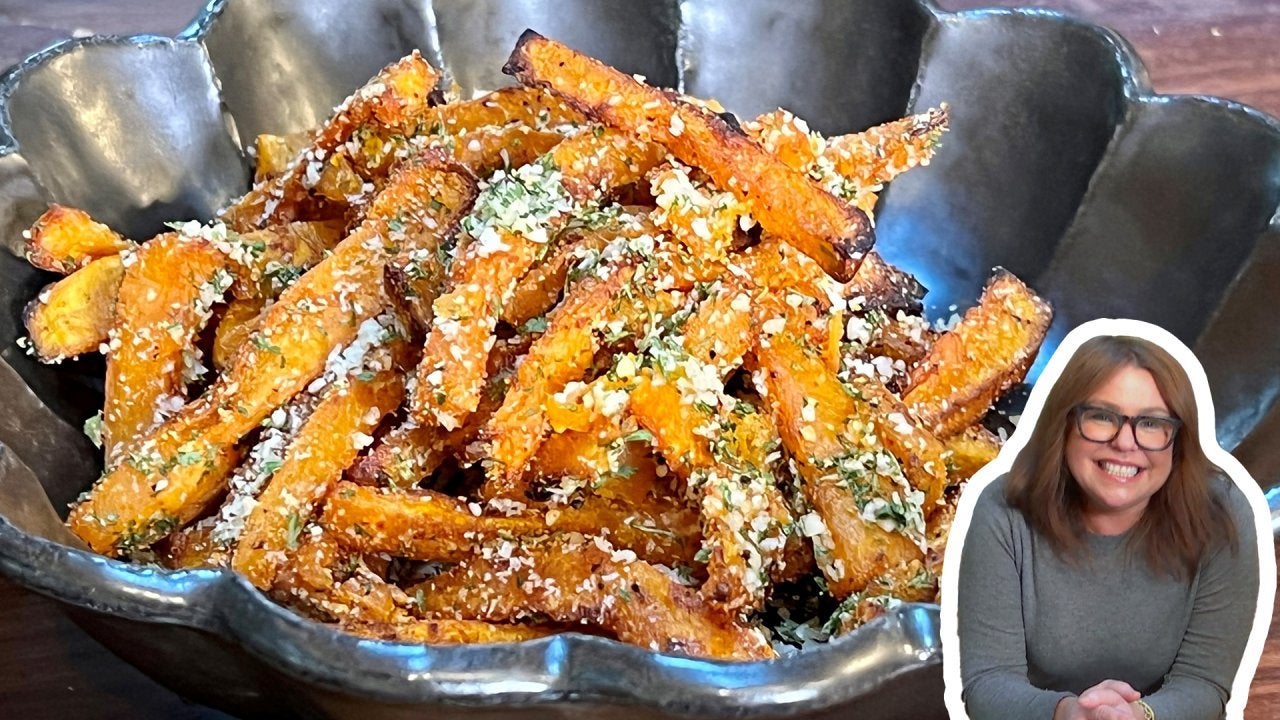 How to Make Pumpkin Parm Fries | Rachael Ray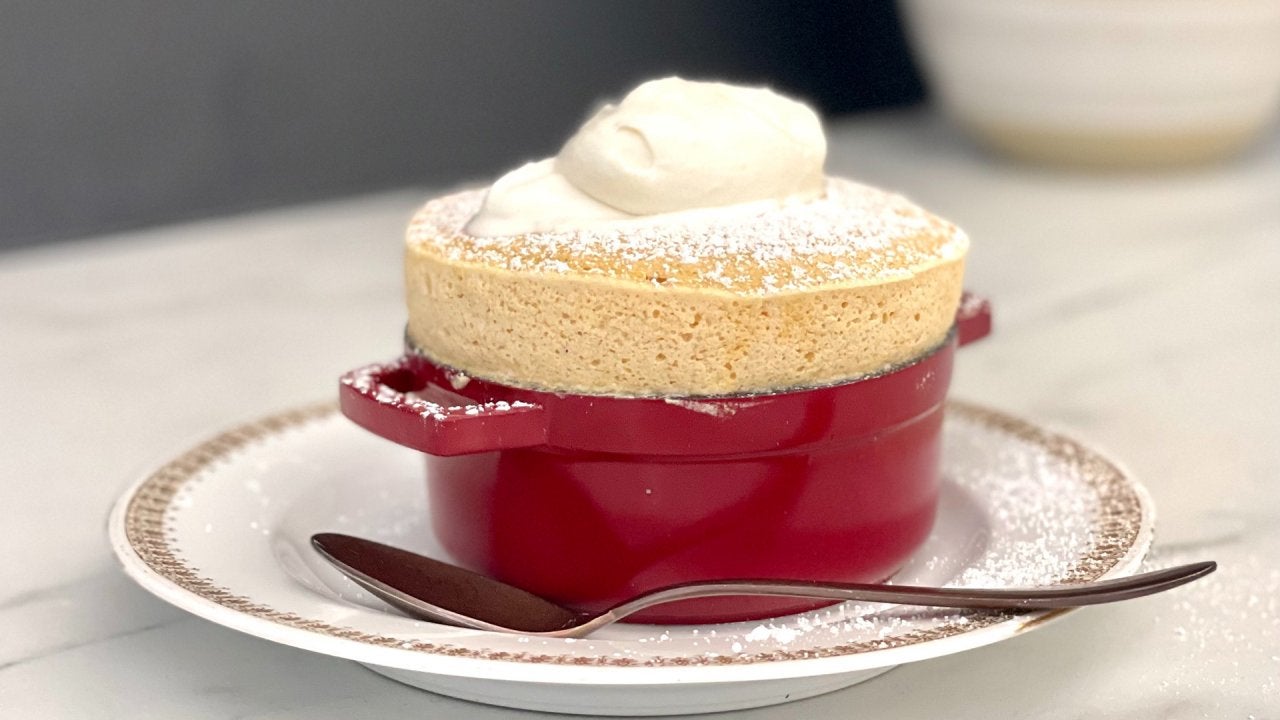 How to Make Sweet Potato Souffles with Boozy Whipped Cream | TDa…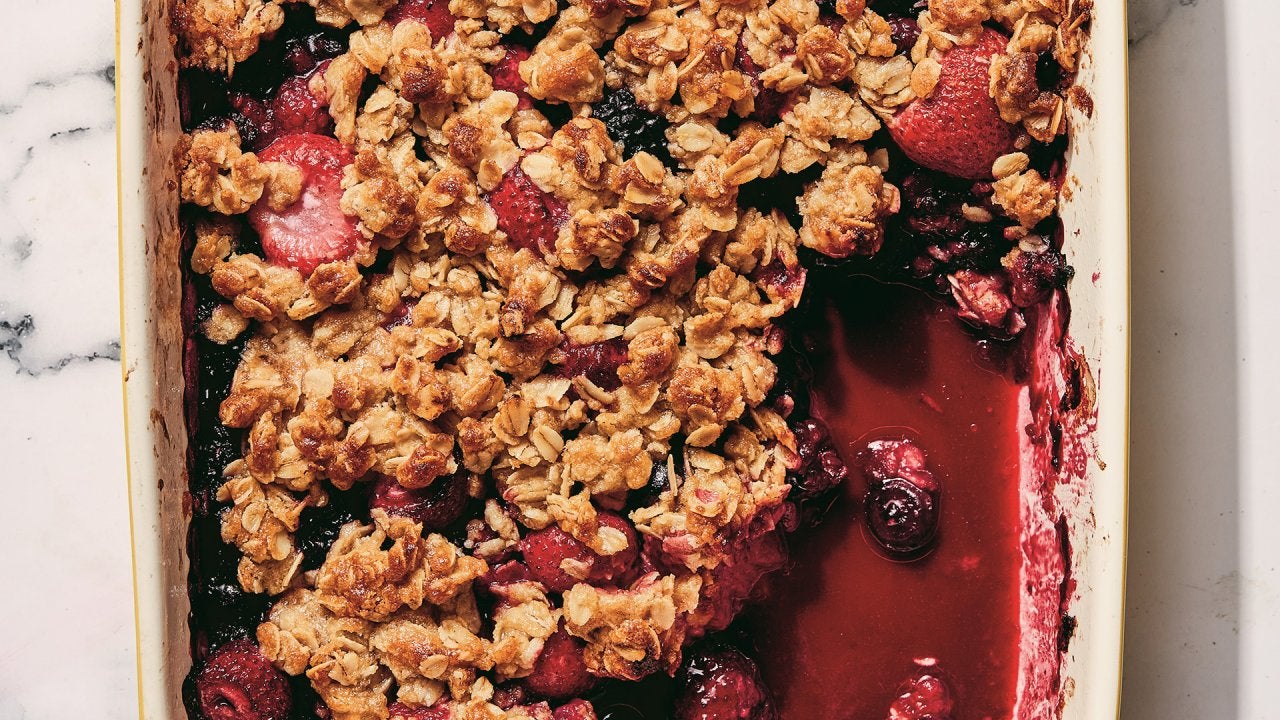 How to Make Fruit Crisp With Any Fruit—Fresh or Frozen | Tia Mow…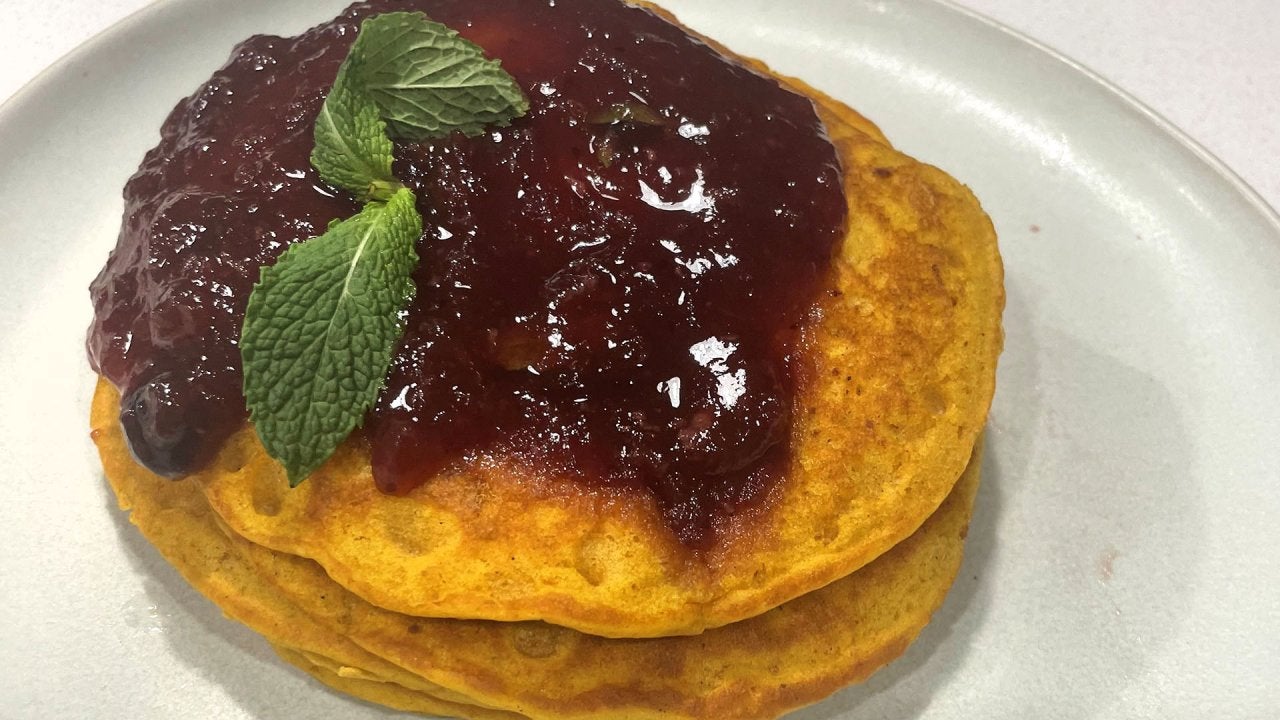 How to Make Sweet Potato Pancakes with Cranberry Compote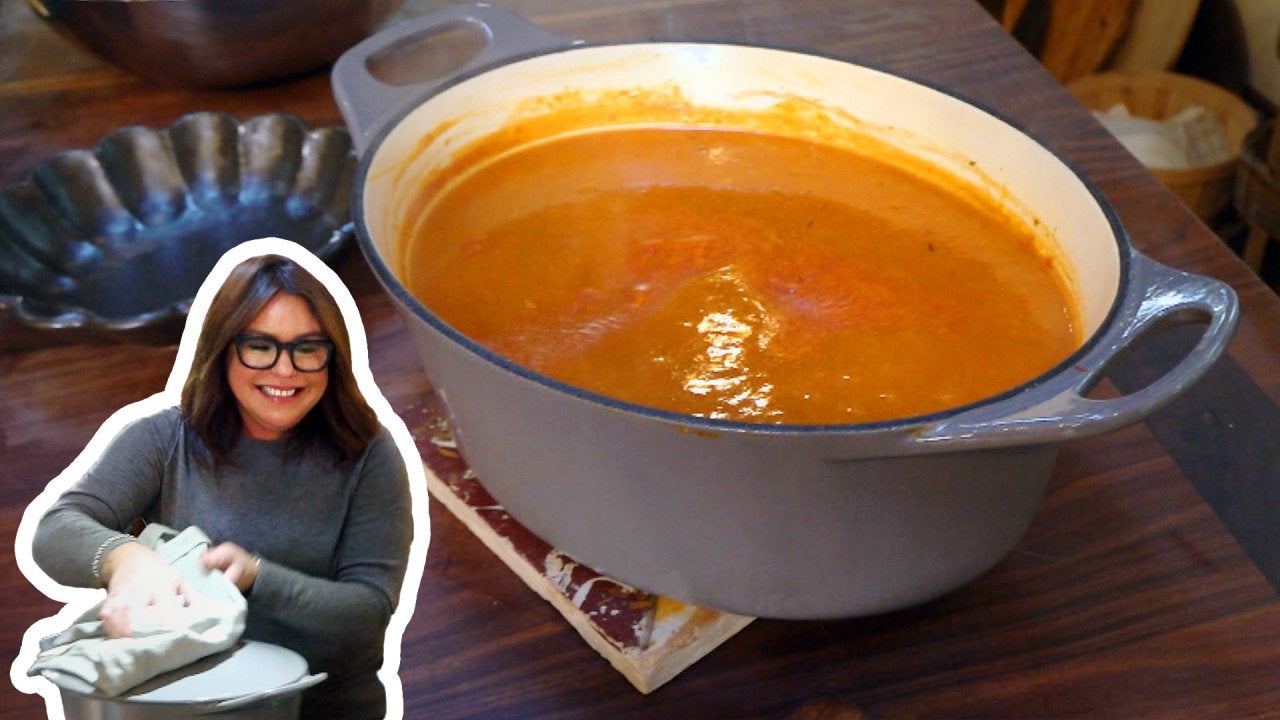 How to Make Roasted Tomato & Pepper Soup | Rachael Ray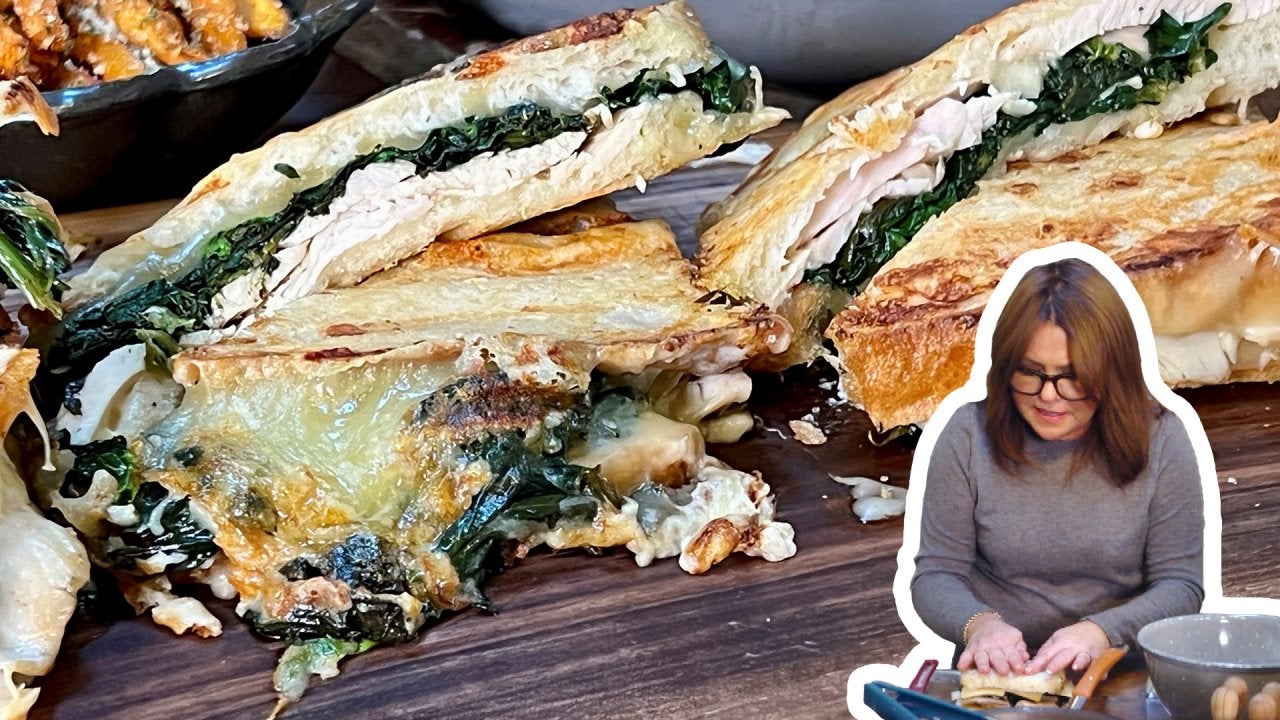 How to Make Florentine Turkey Melts | Rachael Ray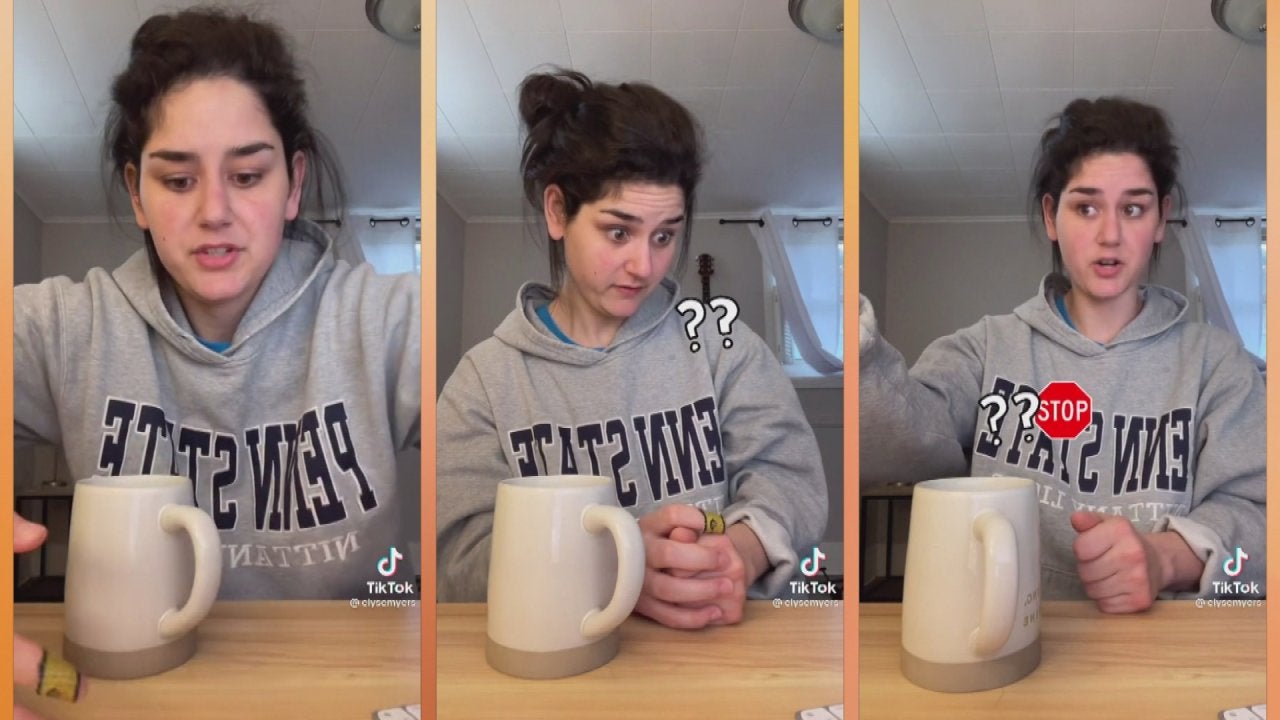 TikTok Star Elyse Myers Embraces Awkward + We're Thankful for TH…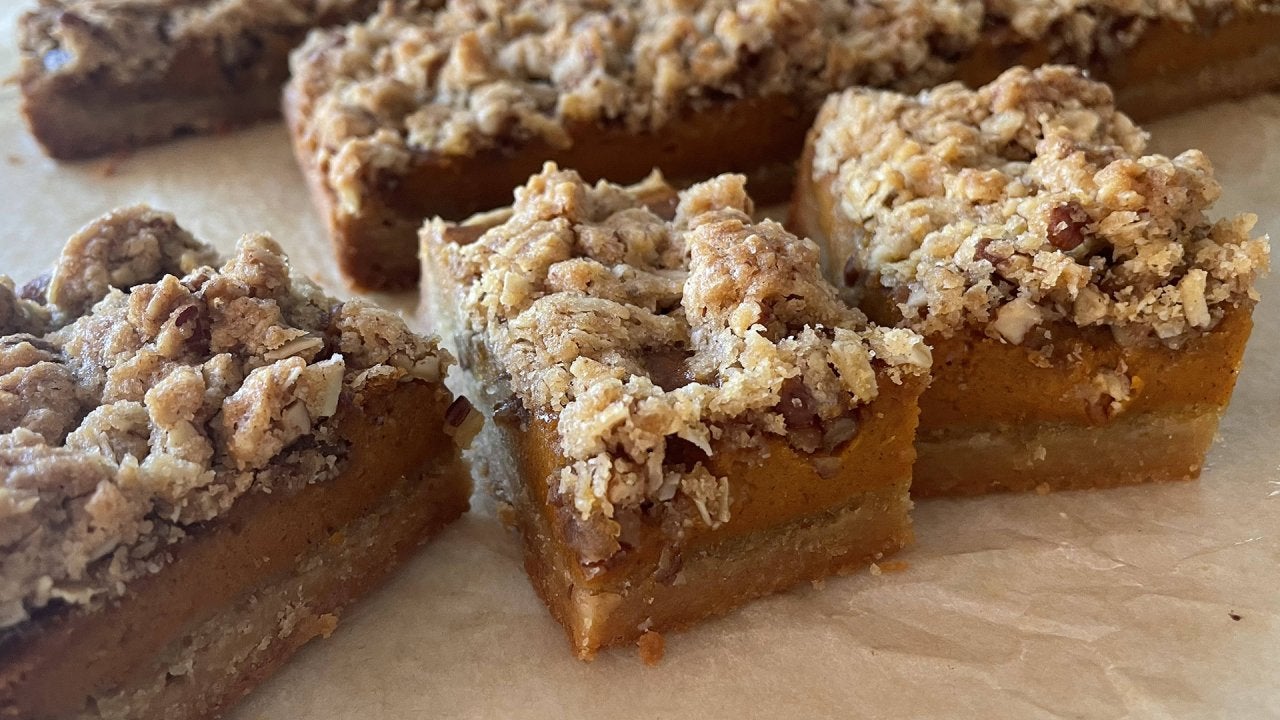 How to Make Pumpkin Bars with Pecan Streusel | Daphne Oz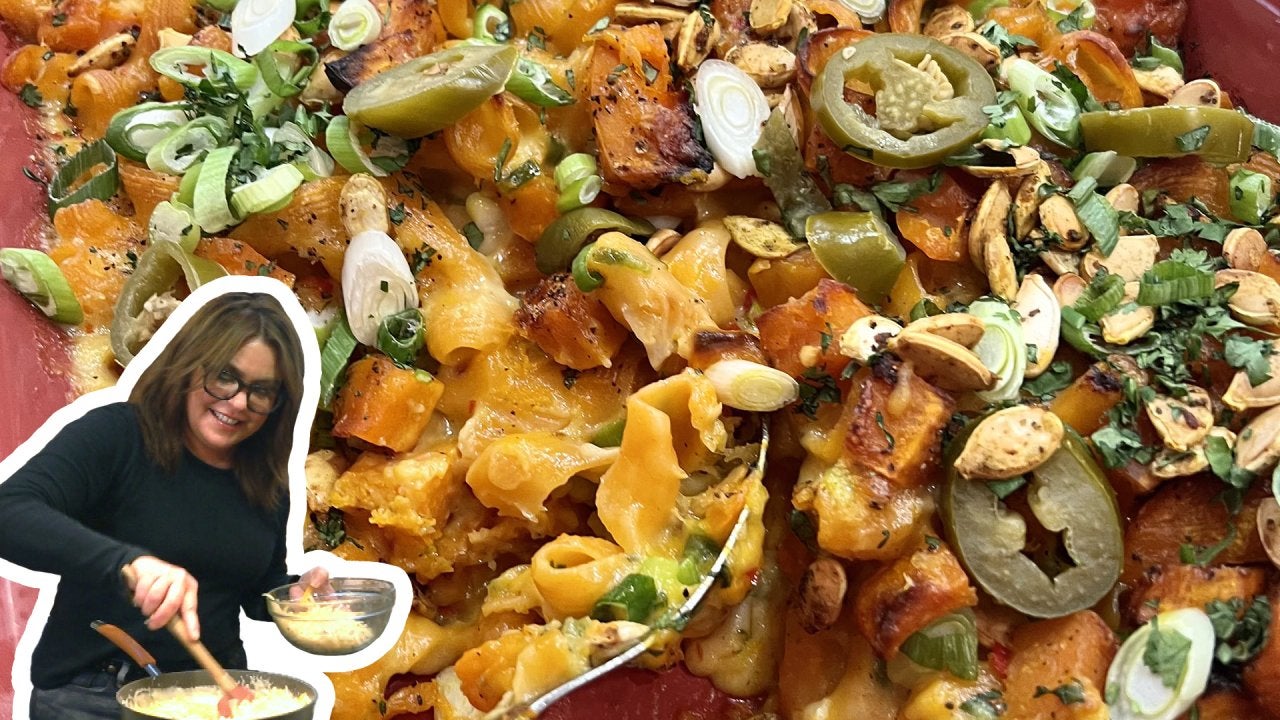 How to Make Pumpkin Popper Mac | Rachael Ray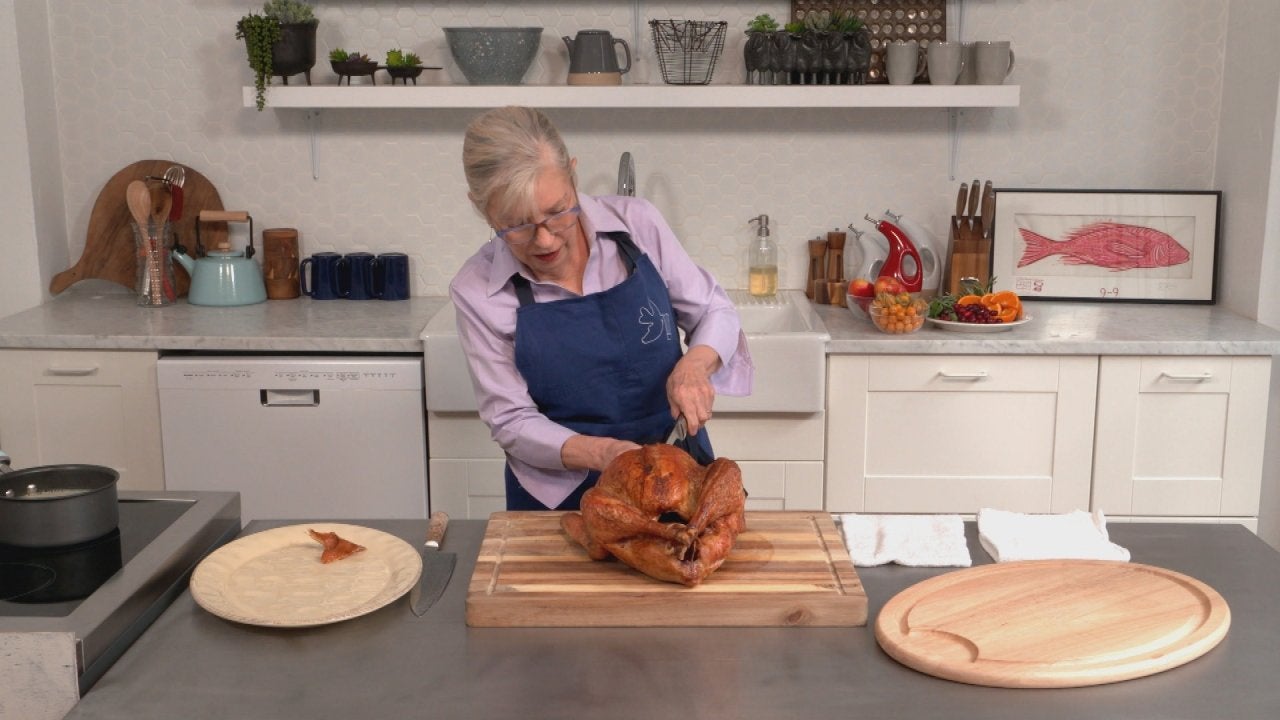 How to Carve Your Thanksgiving Turkey: Chef Sara Moulton Shares …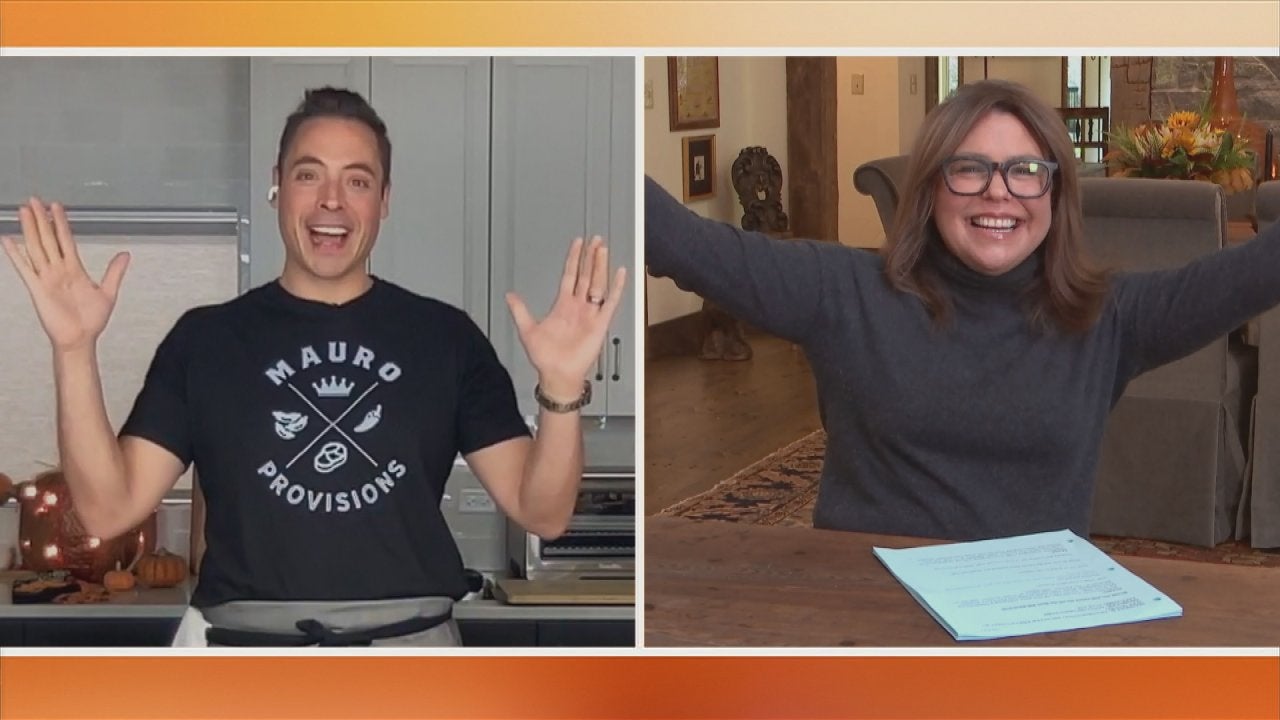 4 Common Thanksgiving Kitchen Disasters FIXED, Thanks to Chef Je…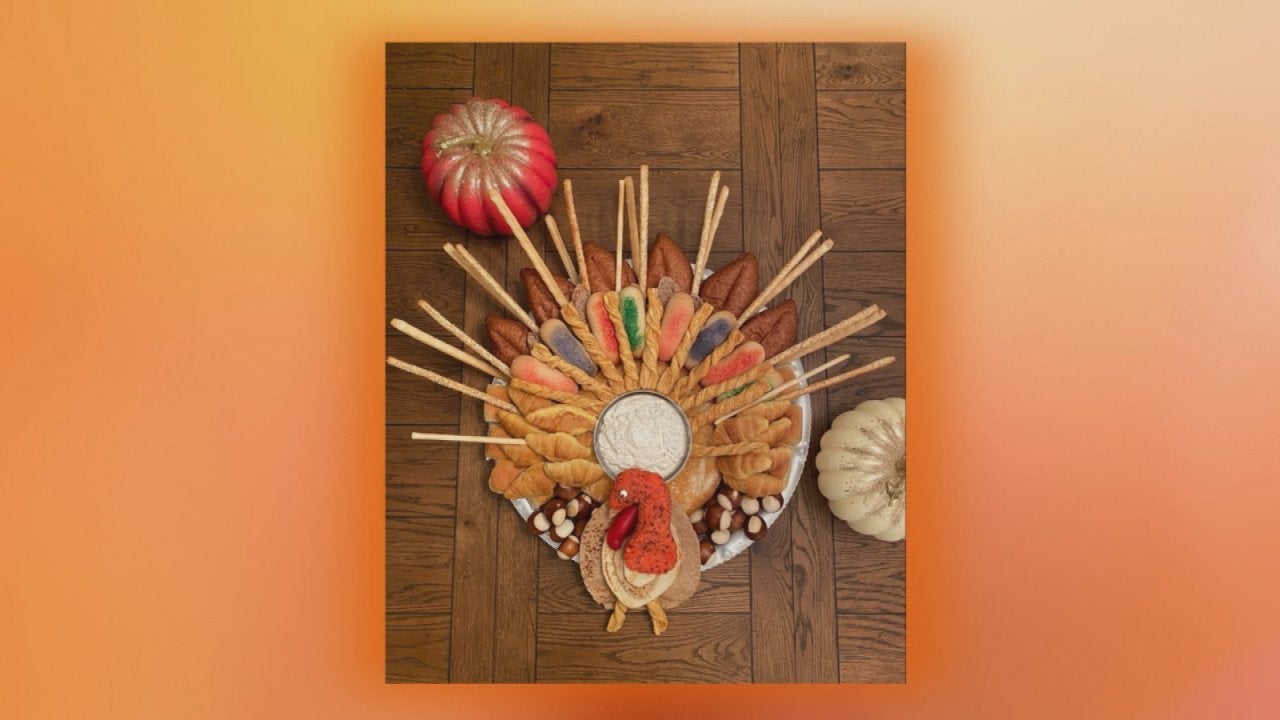 She's Done It Again! Our Staffer's Mom Has Served Up ANOTHER Gen…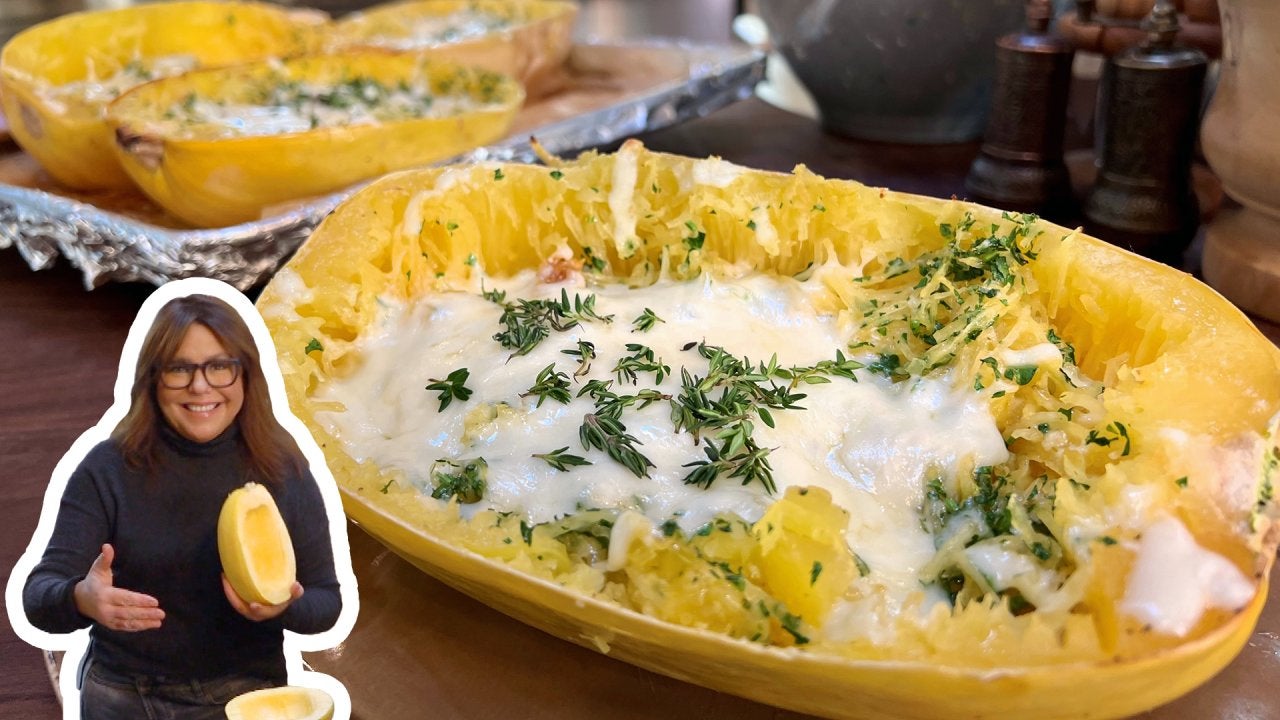 How to Make Twice Baked Aglio e Olio Spaghetti Squash | Rachael …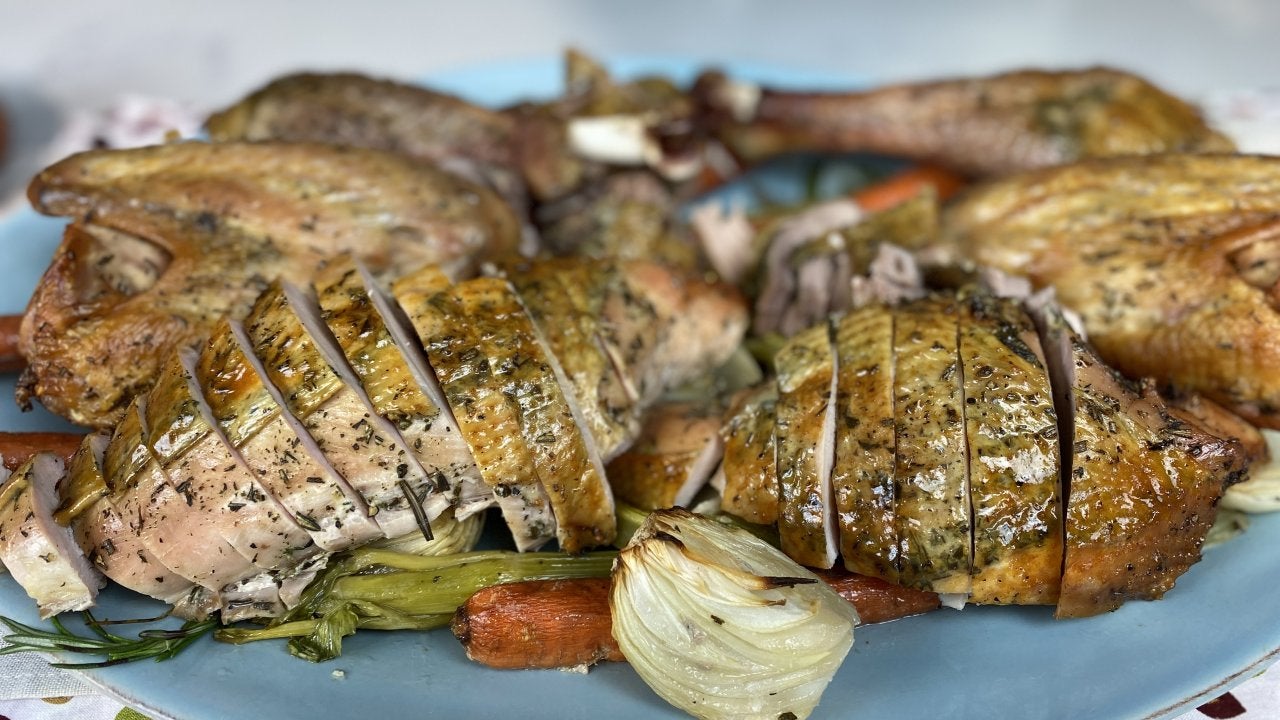 How to Make Dry-Brined Herb-Roasted Turkey with Ultimate Go-To G…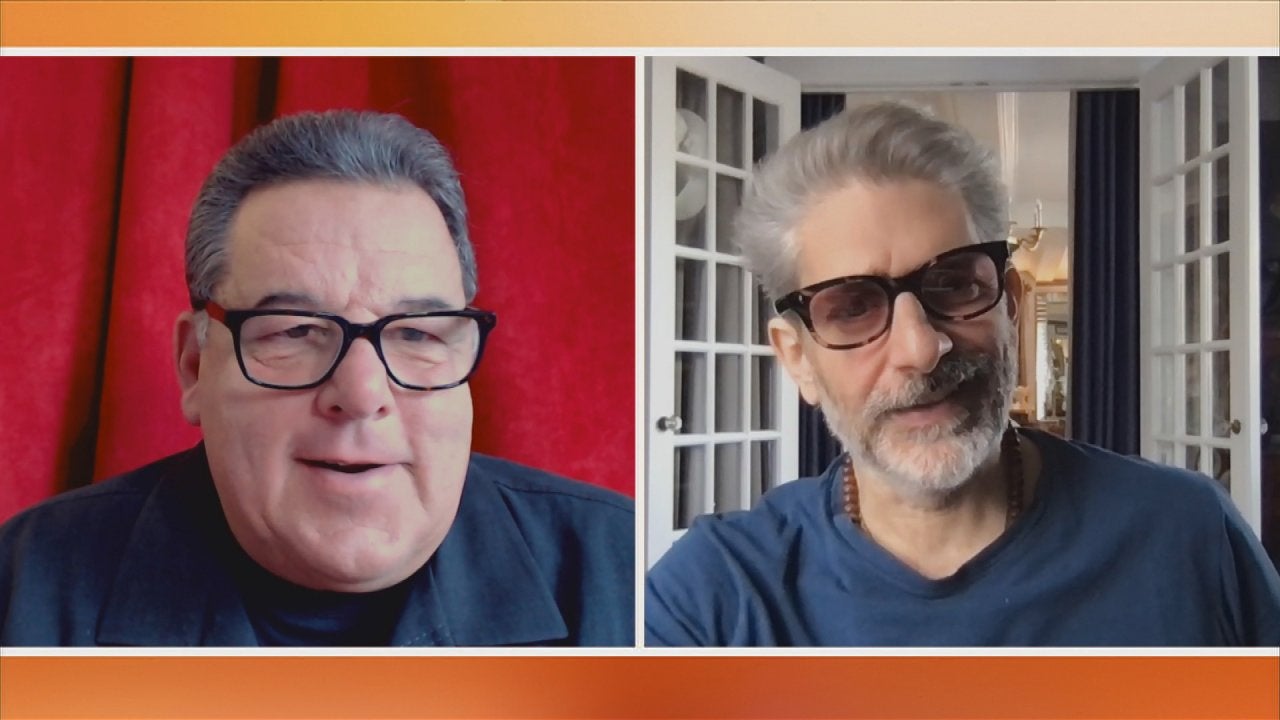 The Sopranos Podcast with Steve Schirripa + Michael Imperioli AL…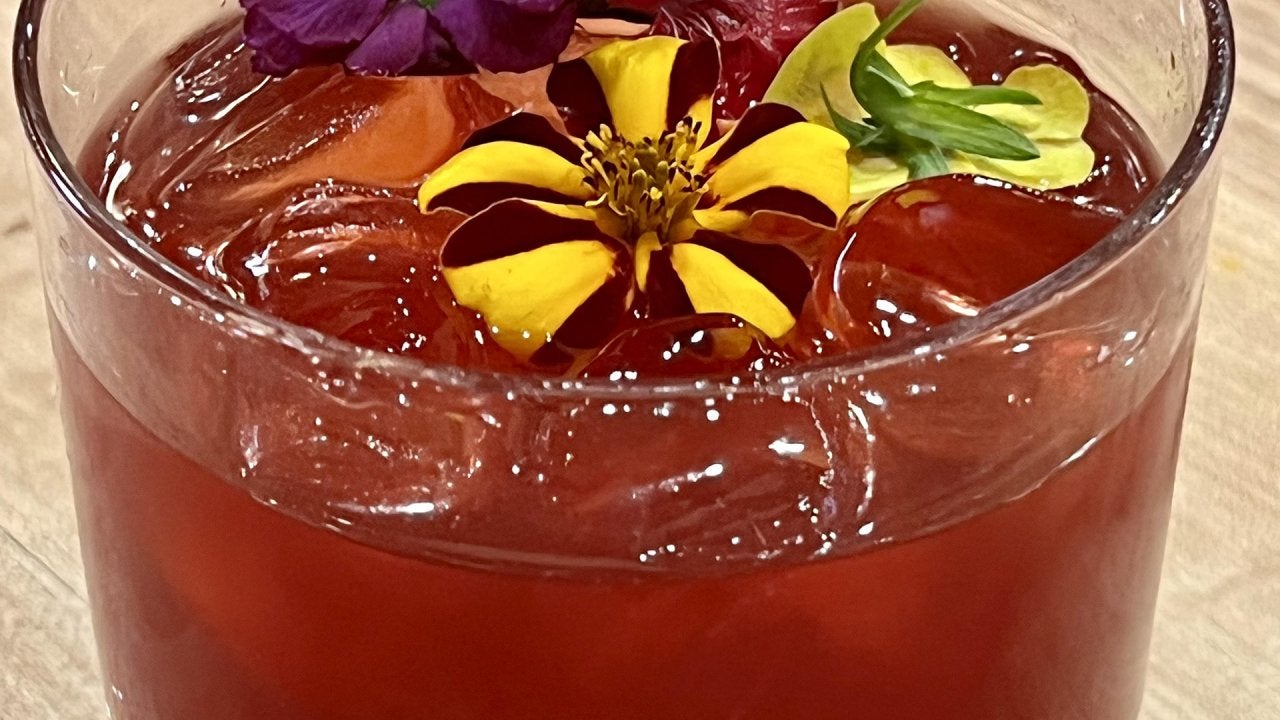 How to Make a Blood Orange Negroni | John Cusimano
Ingredients
For the Turkey
1 12- to 14-pound fresh or thawed frozen turkey
1/2 gallon fresh apple cider
1/2 cup (packed) dark brown sugar
1/2 cup kosher salt
Ice
Brining bag or brining bucket
1 cup bourbon or your favorite whiskey
A handful each fresh flat-leafed parsley, sage, rosemary and thyme (give the herbs a few whacks with back edge of your chef's knife to bruise them a bit)
4 bay leaves
2 cinnamon sticks
1 tablespoon black peppercorns
1 tablespoon allspice berries
1 tablespoon of Juniper berries
Olive oil
For the Glaze
4 tablespoons butter
1/4 cup (packed) dark brown sugar
2 tablespoons honey
1 cup of water
1/2 cup fresh apple cider
About 1/3 cup Worcestershire sauce
1/4 cup bourbon or your favorite whiskey
For the Whiskey Pan Gravy
1/2 stick of butter
2 teaspoons pepper
1/4 cup flour
1 shot of whiskey
1 quart turkey or chicken stock
A couple of tablespoons Worcestershire sauce
Preparation
For the turkey, place the bird on a cutting board, breast-side down, with the legs toward you. Using kitchen shears, cut along each side of the backbone; remove. Open the turkey like a book and flip over, spreading it out on the board skin-side up. Using the palms of your hands, press firmly between the breasts to flatten. Tuck the wing tips under the breasts.

In a large saucepan, combine the cider, sugar and kosher salt. Bring to a simmer over medium-high, stirring to dissolve. Pour brine into a large bowl; add 5 to 6 big scoops of ice to chill. Line a stockpot with a turkey-size brining bag. Add the brine, stock, bourbon, herbs, spices and the turkey. Add water, if needed, to cover bird. Cover and refrigerate 1 to 2 days.

Remove the turkey from the brine; pat dry (discard the brine). Open the bird and place, skin side up, on a rack inside a large roasting pan. Rub all over with the olive oil. Let stand at room temperature 30 minutes.
For the glaze, in a small saucepan, melt the butter over medium until it foams. Add the sugar and honey, and stir until dissolved, a minute or two. Add the stock, cider, Worcestershire and bourbon; simmer at a low rolling boil until reduced to about 1/2 cup, 15-20 minutes. Let cool.
Preheat the oven to 450°F. Roast the turkey for 20 minutes. Remove from oven and baste with glaze. Return the turkey to the oven and drop the oven temperature to 400°F. Roast in 15-minute increments, basting with glaze and checking the temperature with an instant-read thermometer inserted into the thickest part of the thigh until it registers 165°F. Let rest at least 30 minutes before carving. Tilt the pan; spoon off the fat. Save the drippings for the gravy.
Melt a half stick of butter in a saucepan over medium. Whisk in pepper, flour, whiskey, and turkey drippings then the stock; simmer until thick enough to coat a spoon, about 5 minutes. Stir in Worcestershire sauce to darken the gravy and enhance the flavor.
Serve turkey with gravy alongside.