Guy Fieri's Mexican Pork Pozole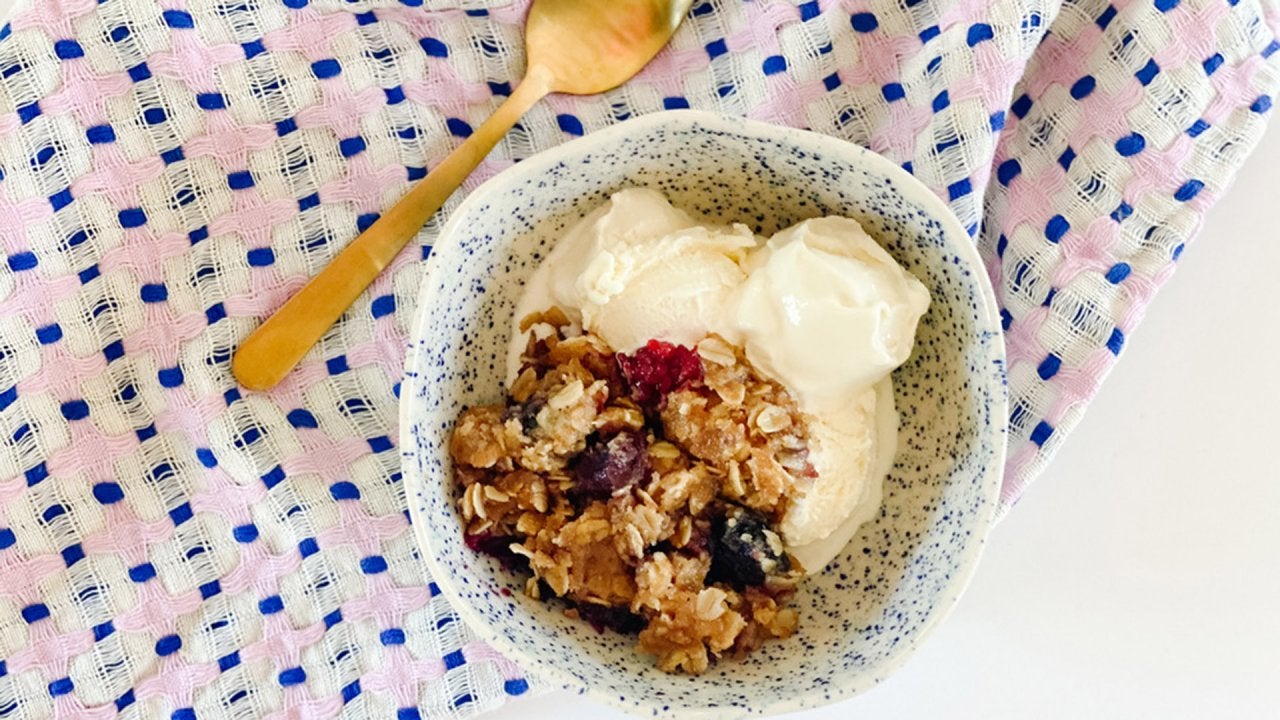 How To Make Oat Crumb Topping For Fruit Crumbles | Pantry Recipe…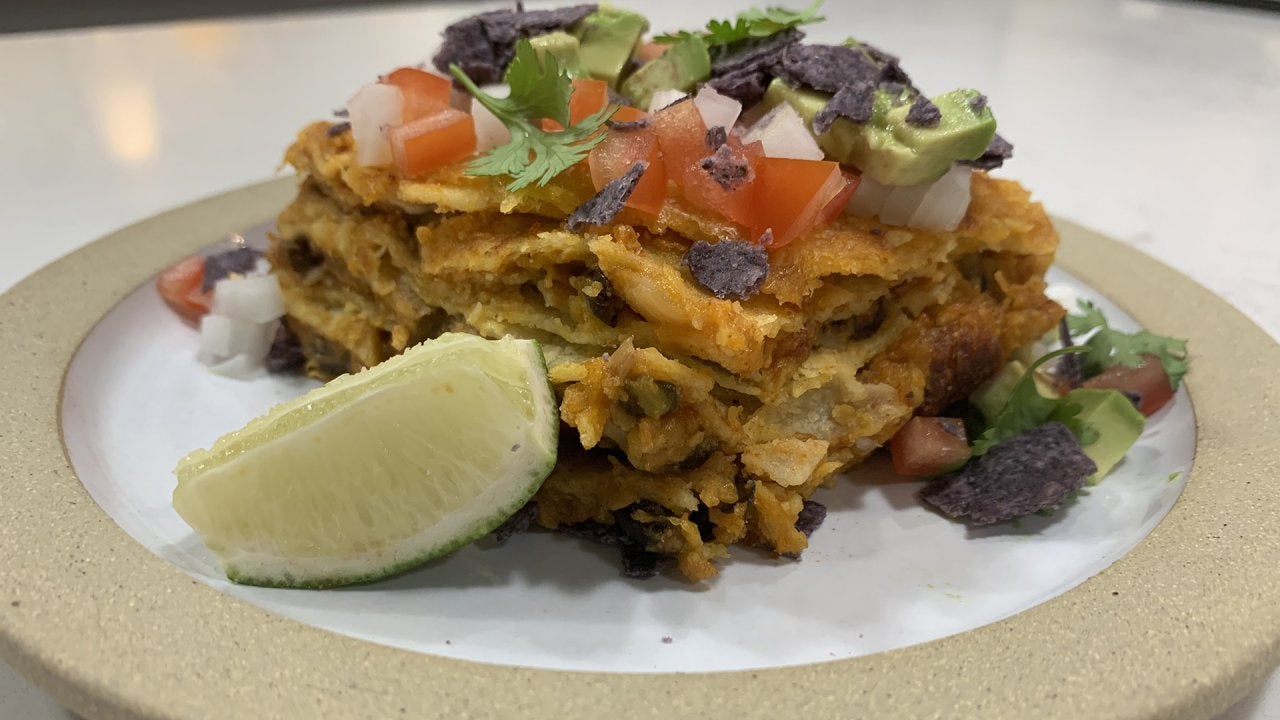 How To Make a Pumpkin Enchilada-Inspired Casserole | Pantry Clea…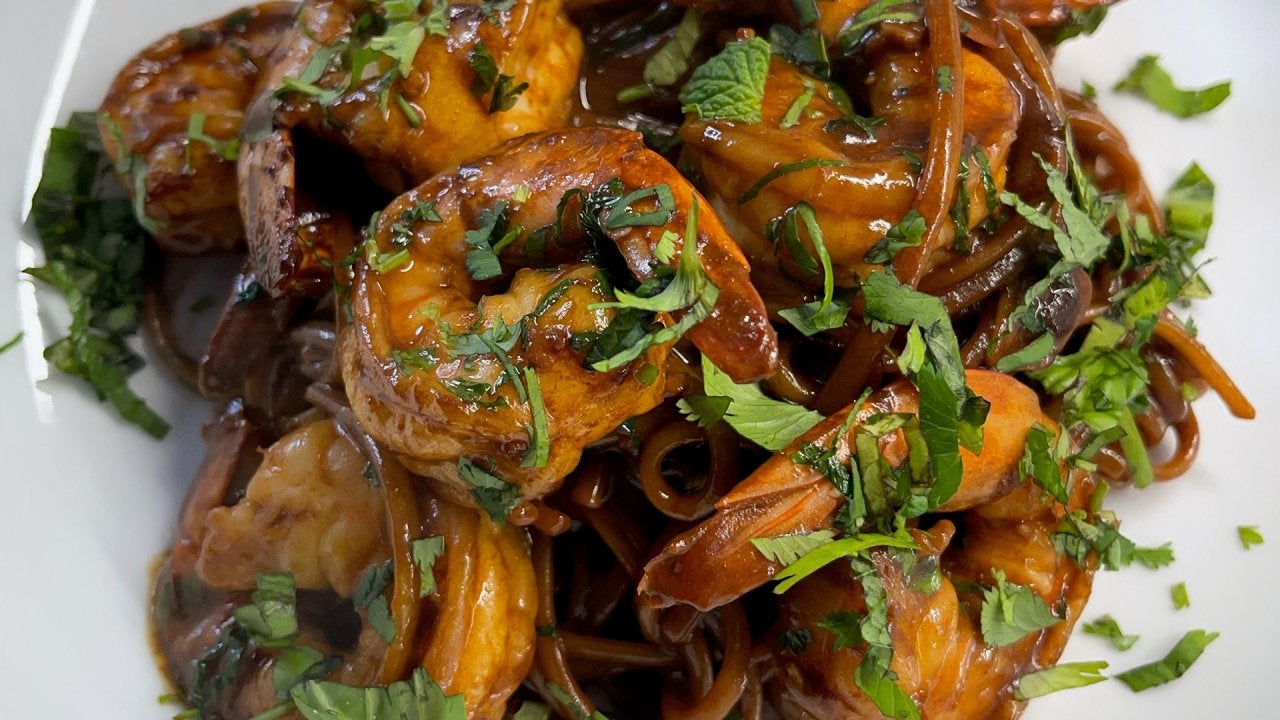 How To Make Spicy Thai Peanut Noodles with Sambal Shrimp | Pantr…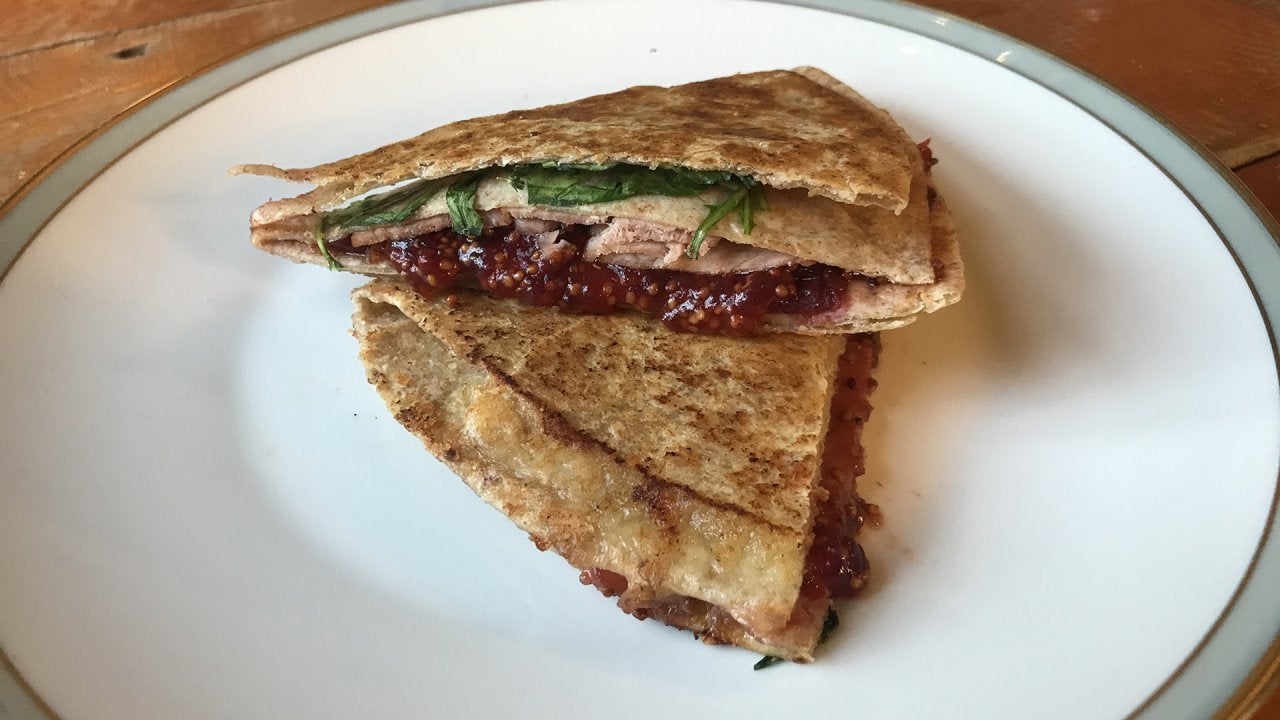 How To Make a Ham and Cheese Tortilla Wrap Melt Using The TikTok…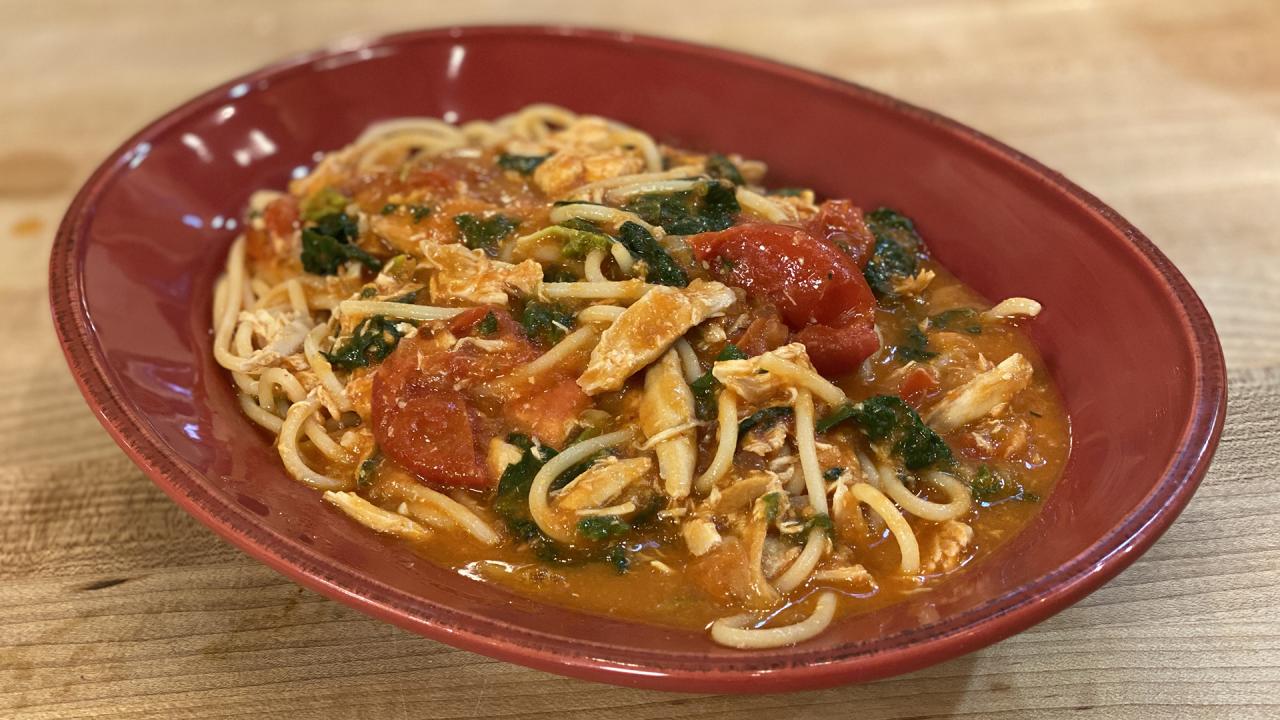 How To Make An Easy Florentine Pasta with Italian Tuna or Pulled…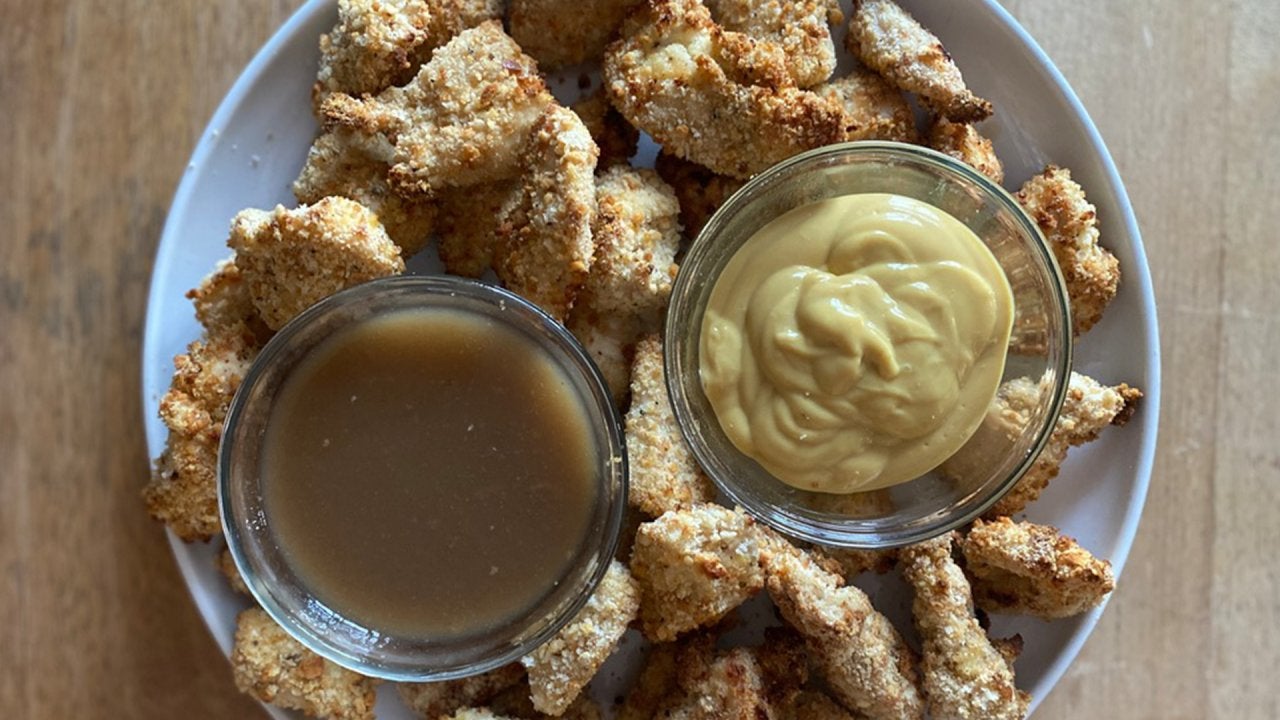 How To Make Air Fryer Stuffing-Coated Chicken Nuggets | Pantry C…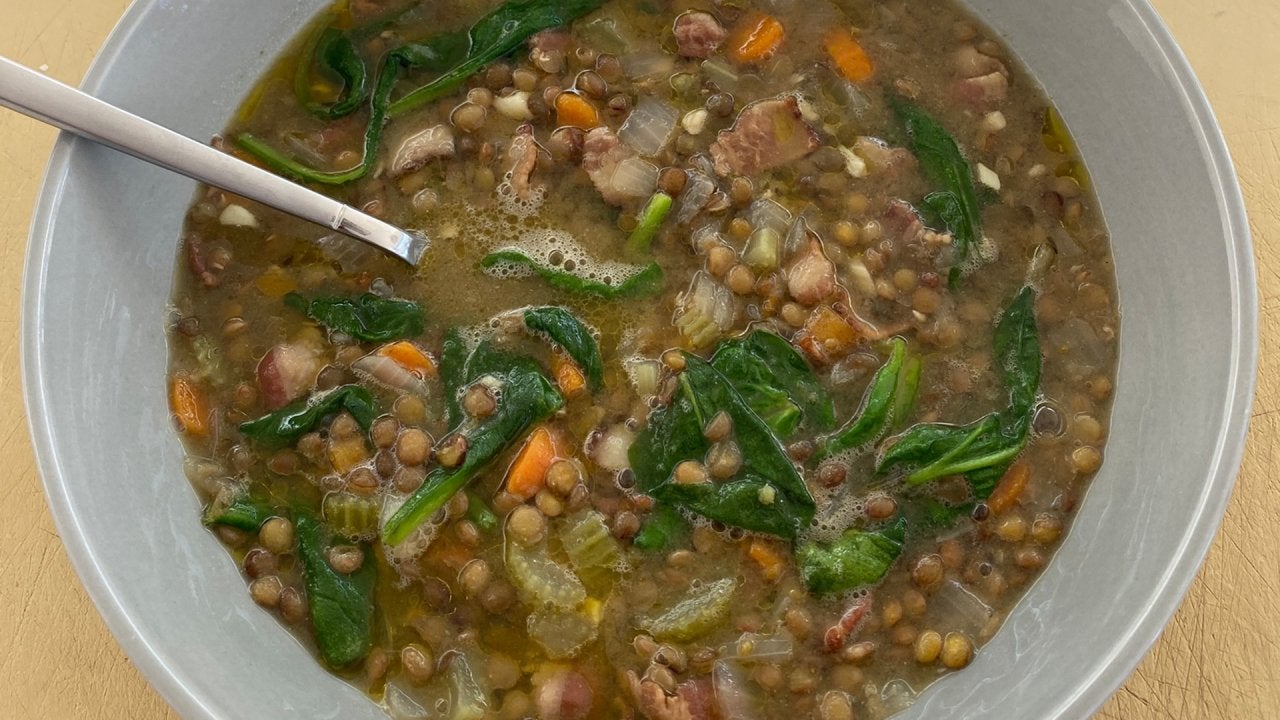 How To Make Lentil Soup | Pantry Recipe | Marc Murphy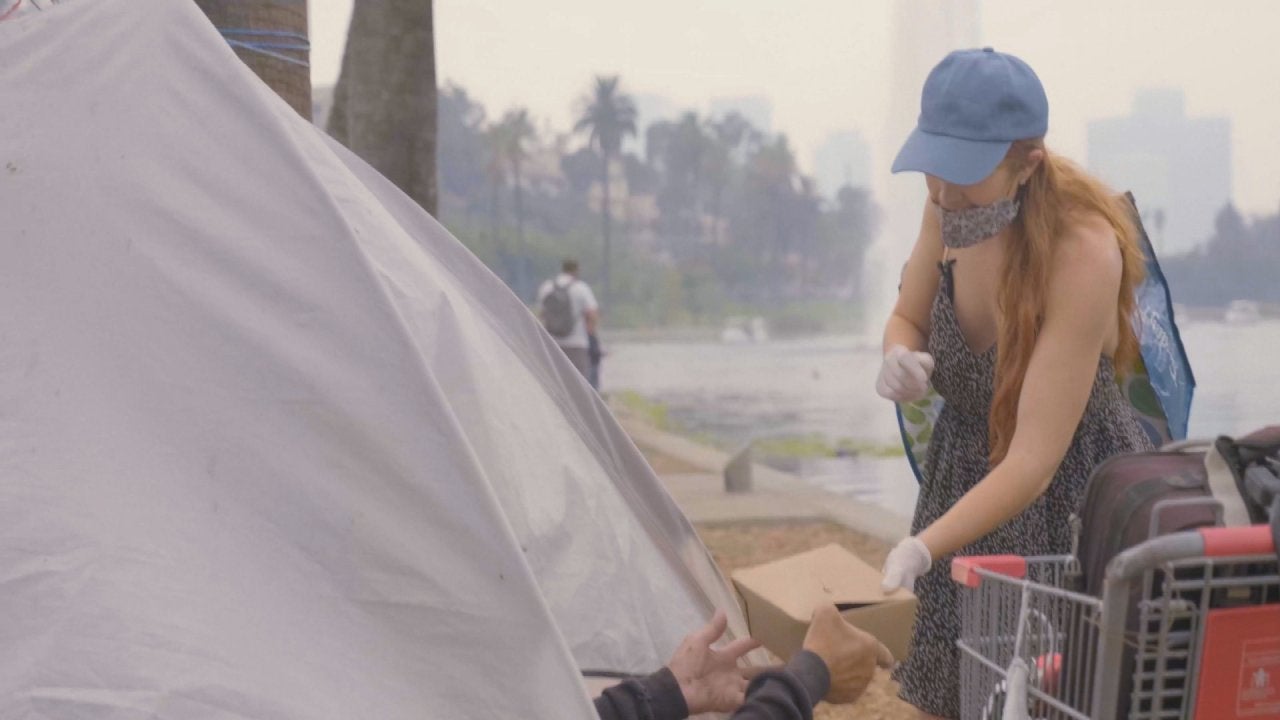 Meet The Chef Whose Nonprofit Provides Healthy Meals + Human Con…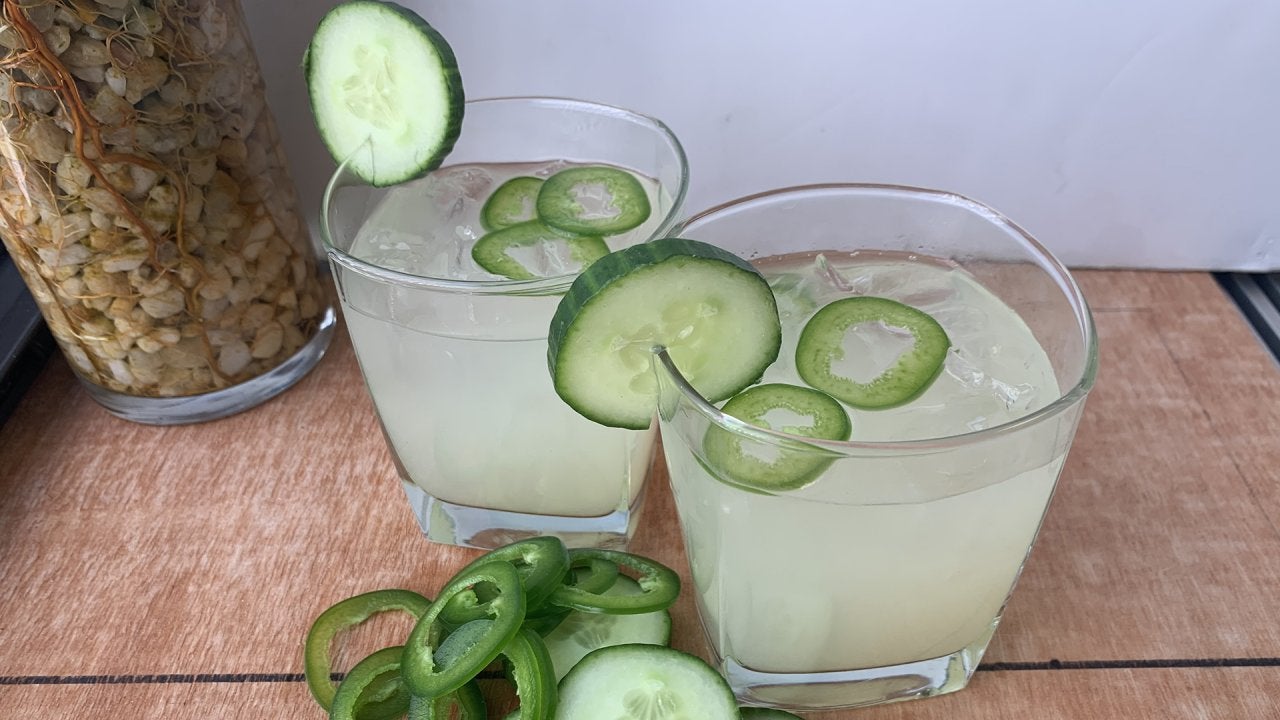 How To Make a Cucumber Margarita | John Cusimano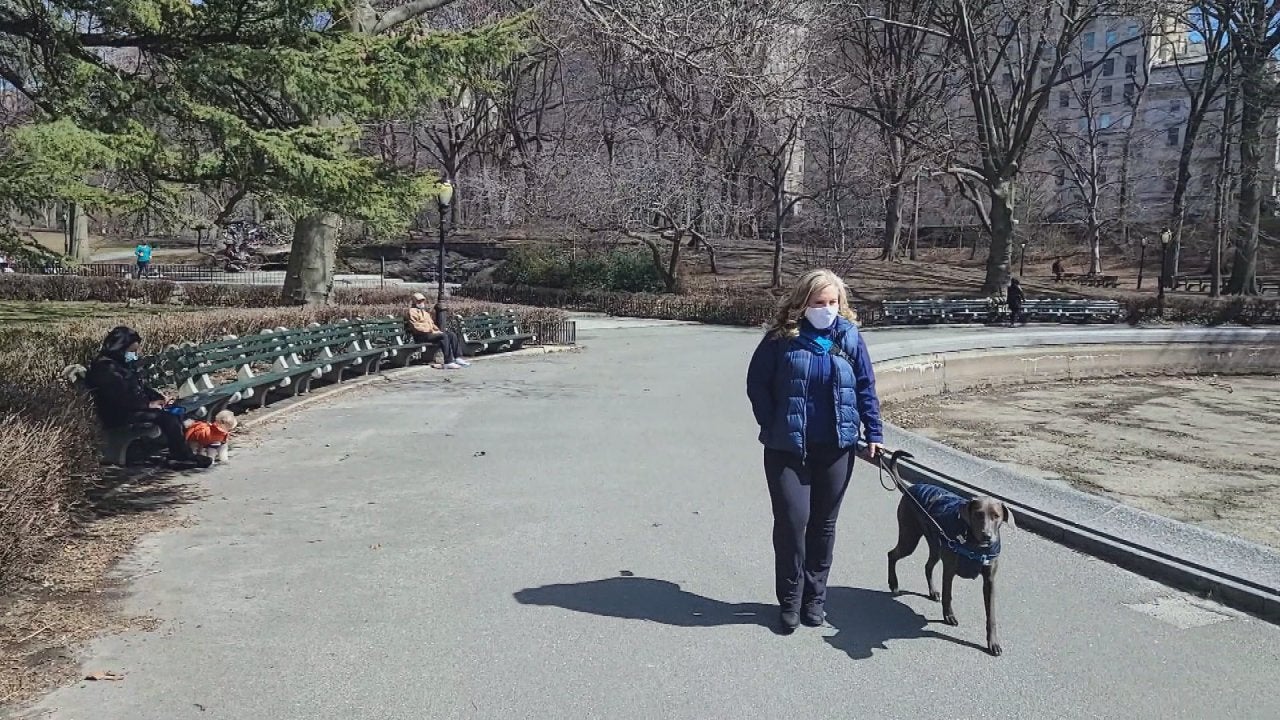 See Rachael's Dog Bella Boo Blue's Adorable First Trip to NYC's …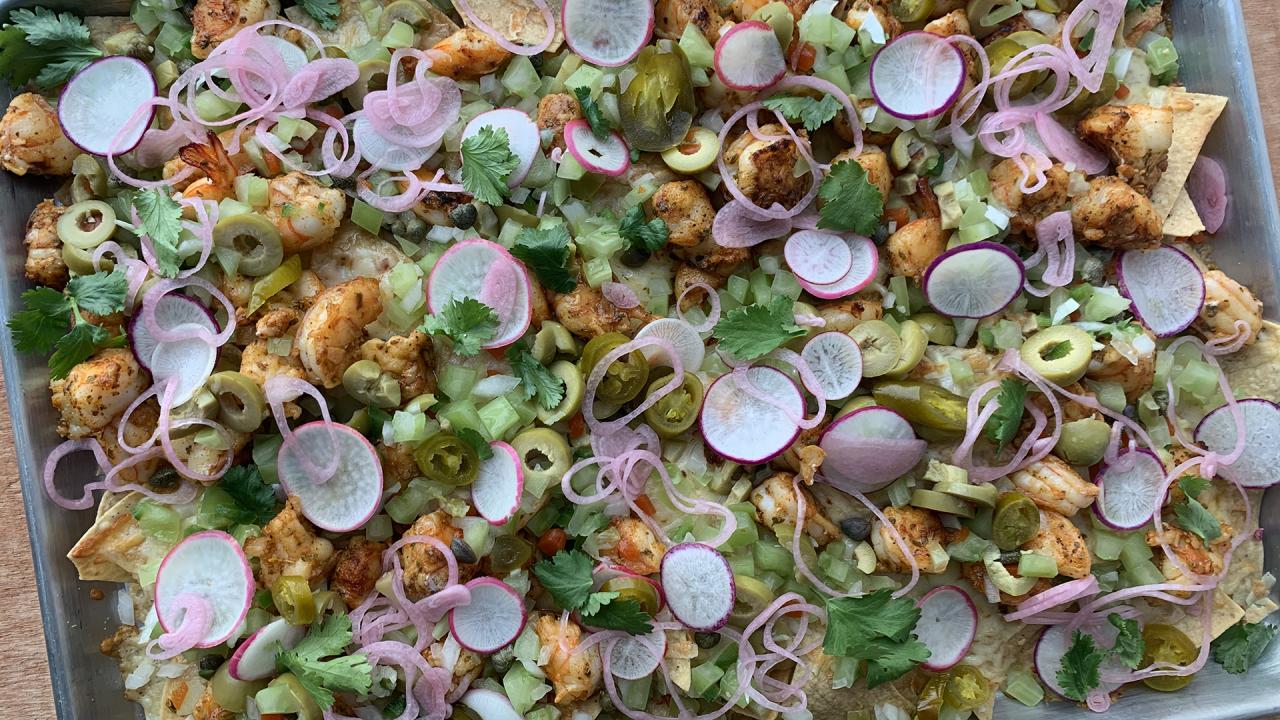 How To Make Shrimp Nachos with Green Tomato or Raw Tomatillo Ver…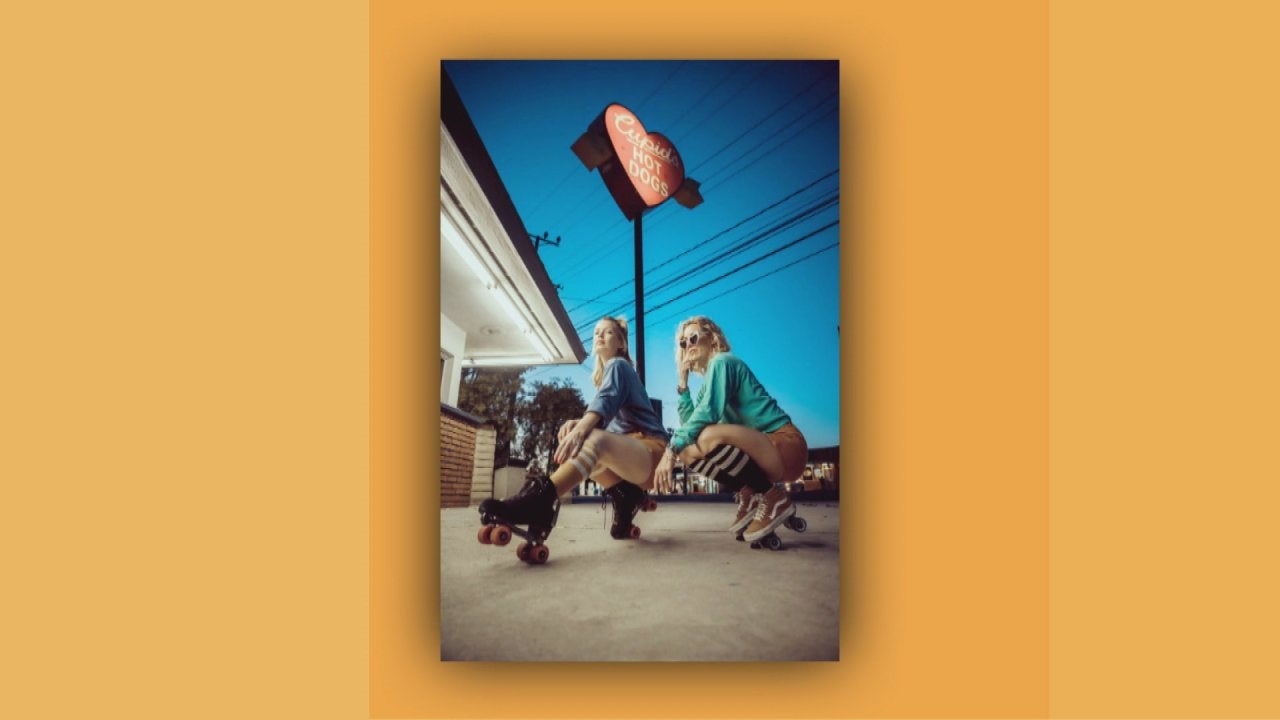 75-Year-Old Hot Dog Stand In L.A. Goes Viral On TikTok After Bec…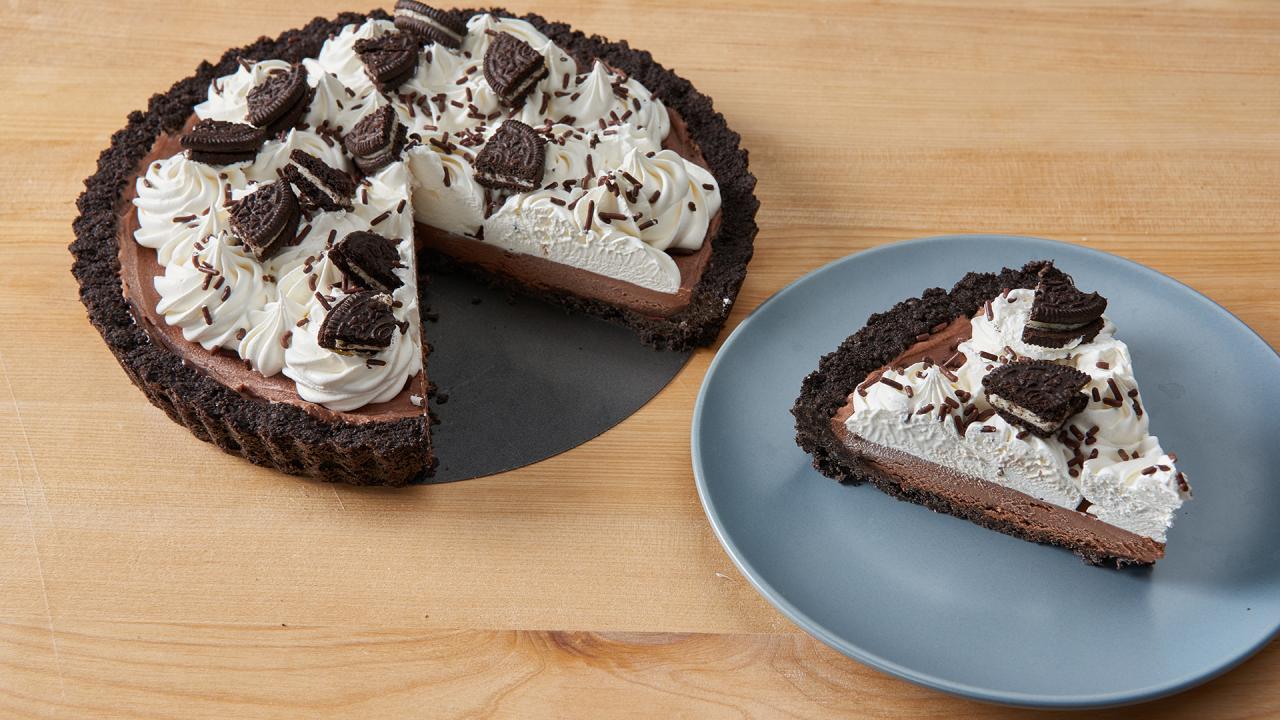 How To Make No-Bake Chocolate Cream Pie | Duff Goldman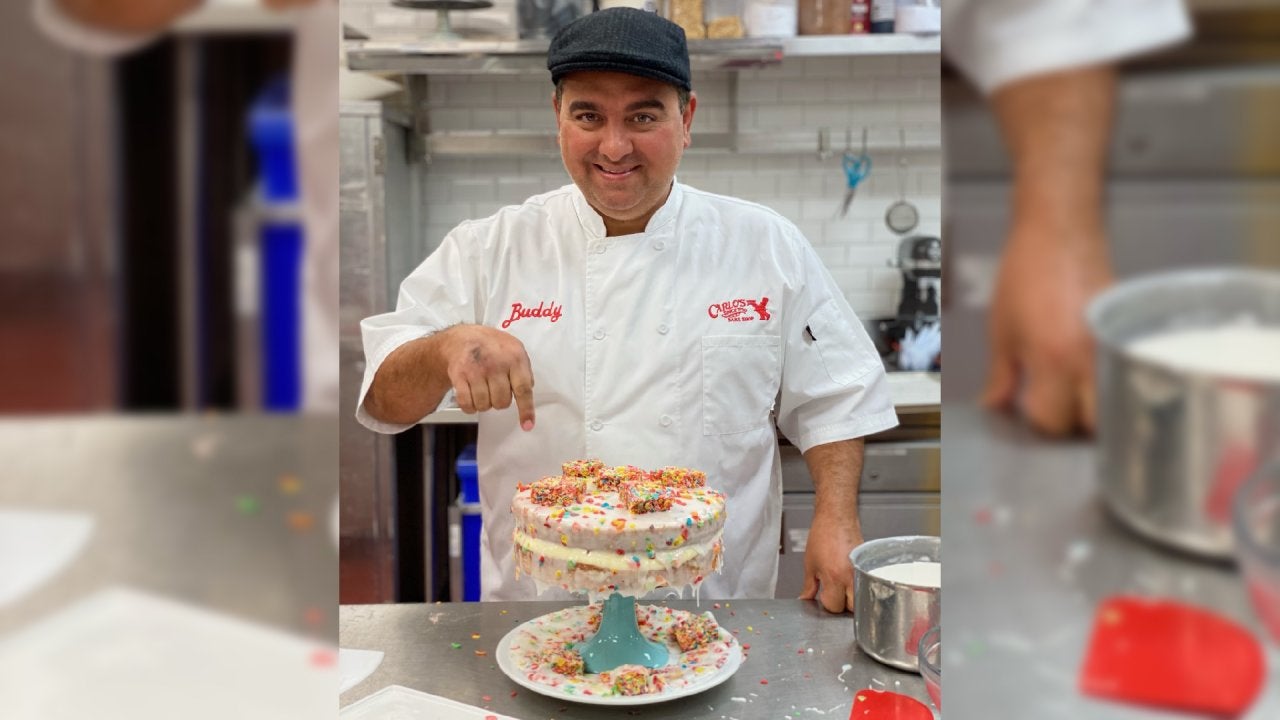 How To Make Waterfall Cake | Cake Boss Buddy Valastro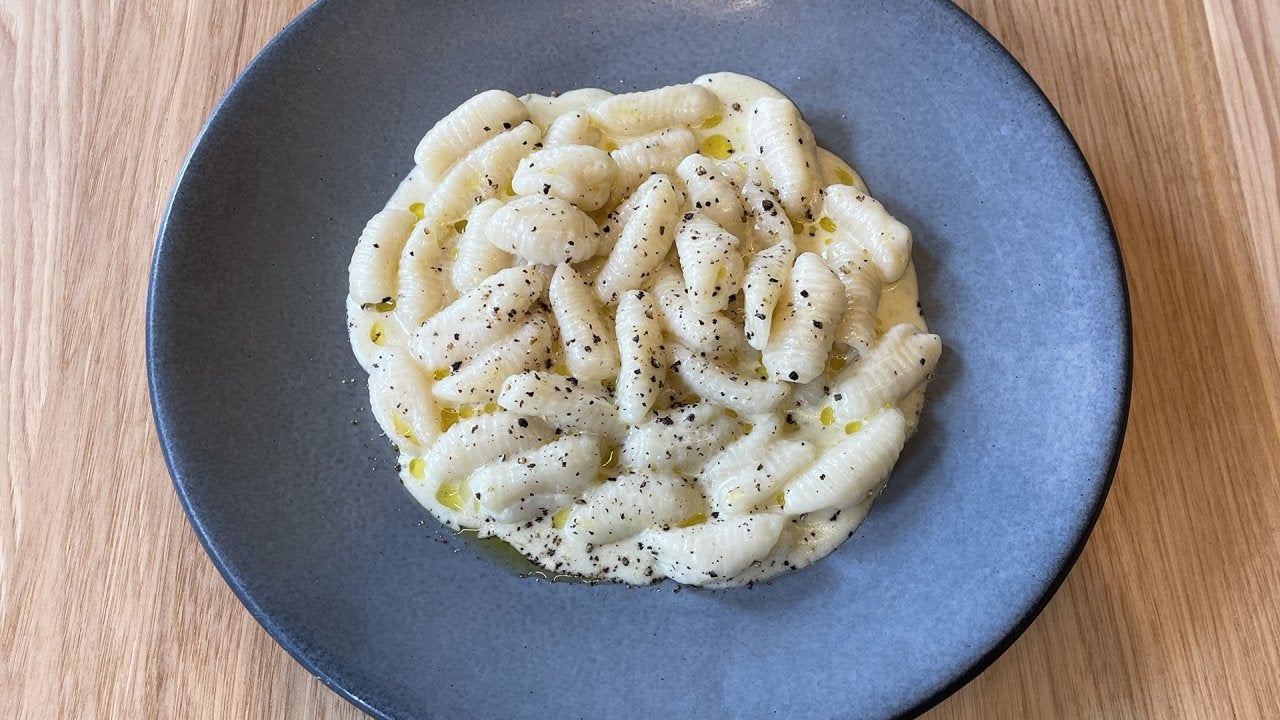 How To Make Cacio e Pepe With Homemade Cavatelli | Top Chef Joe …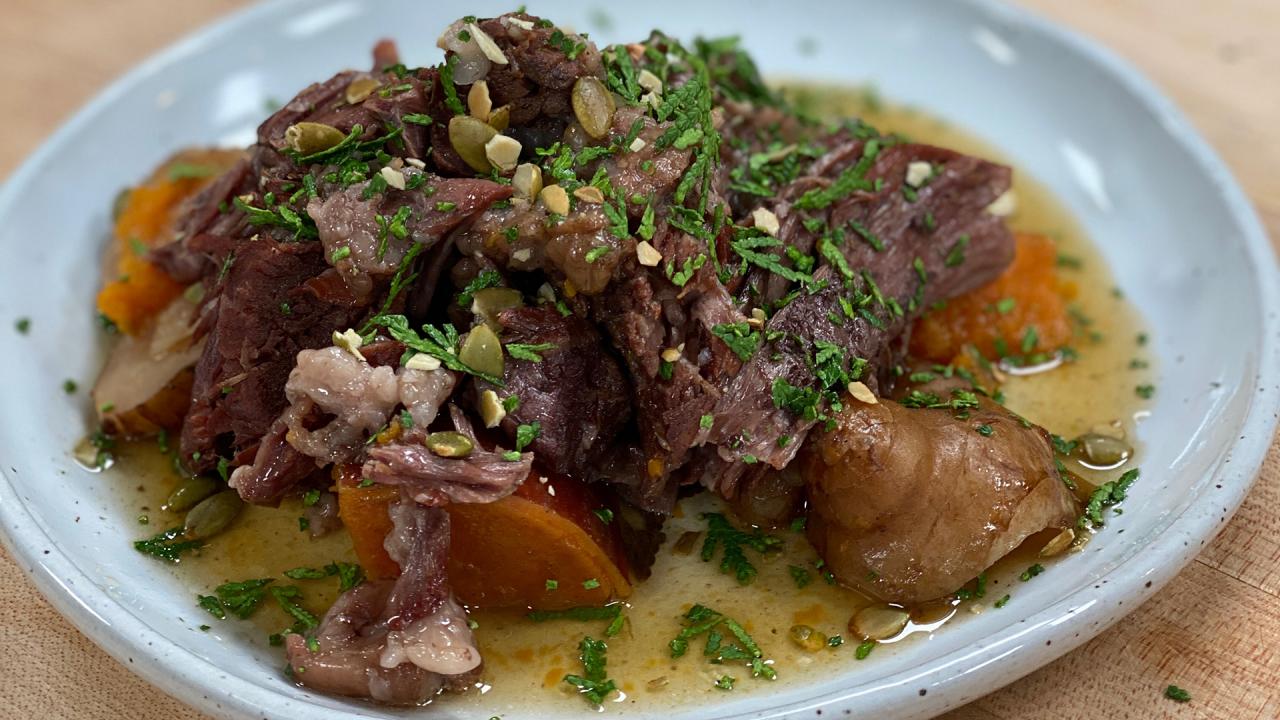 How To Make Cedar Braised Bison | Chef Sean Sherman | The Sioux …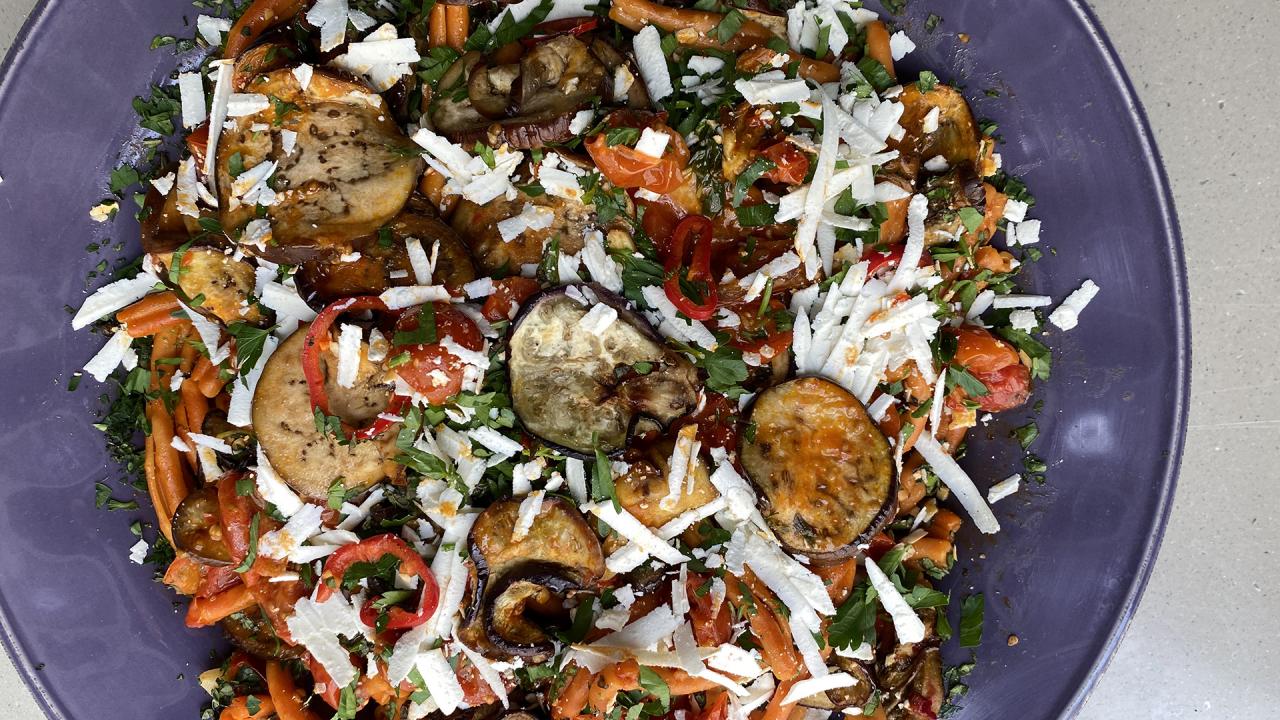 How To Make Pasta alla  Norma | Roasted Eggplant Pasta | Rachael…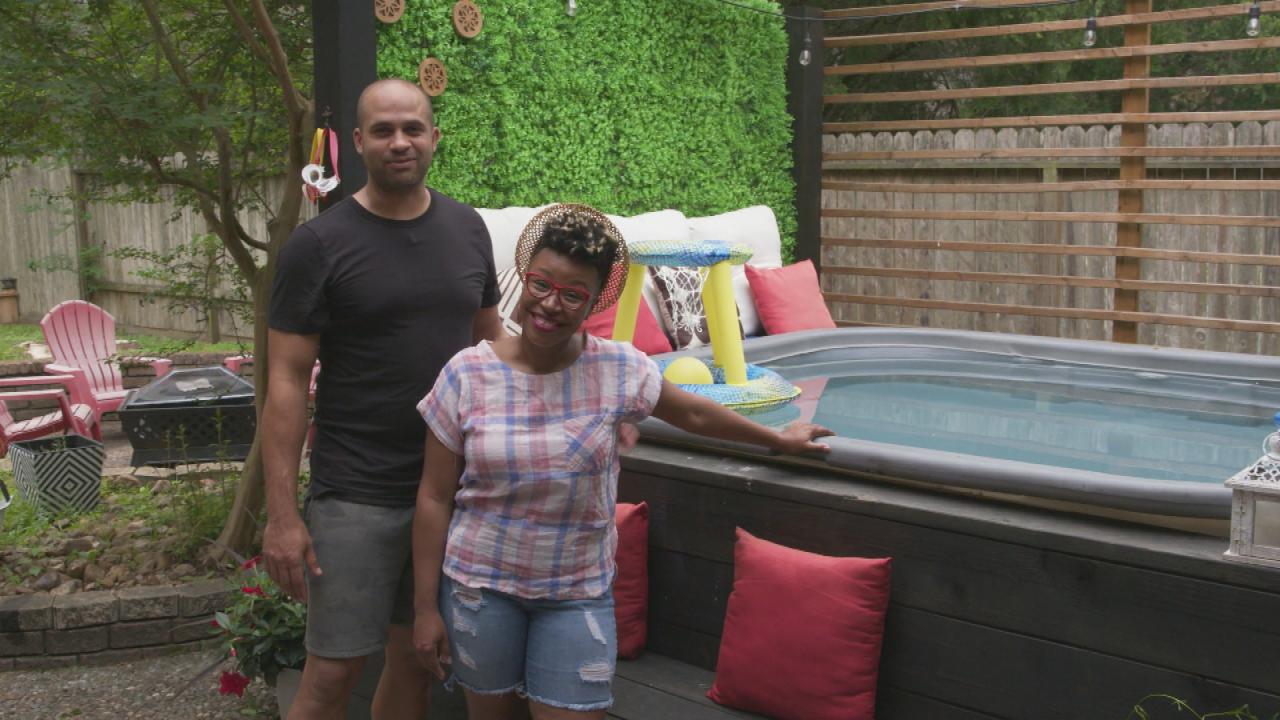 Two Steps Home HGTV Couple Gives Backyard Tour With Vertical Gar…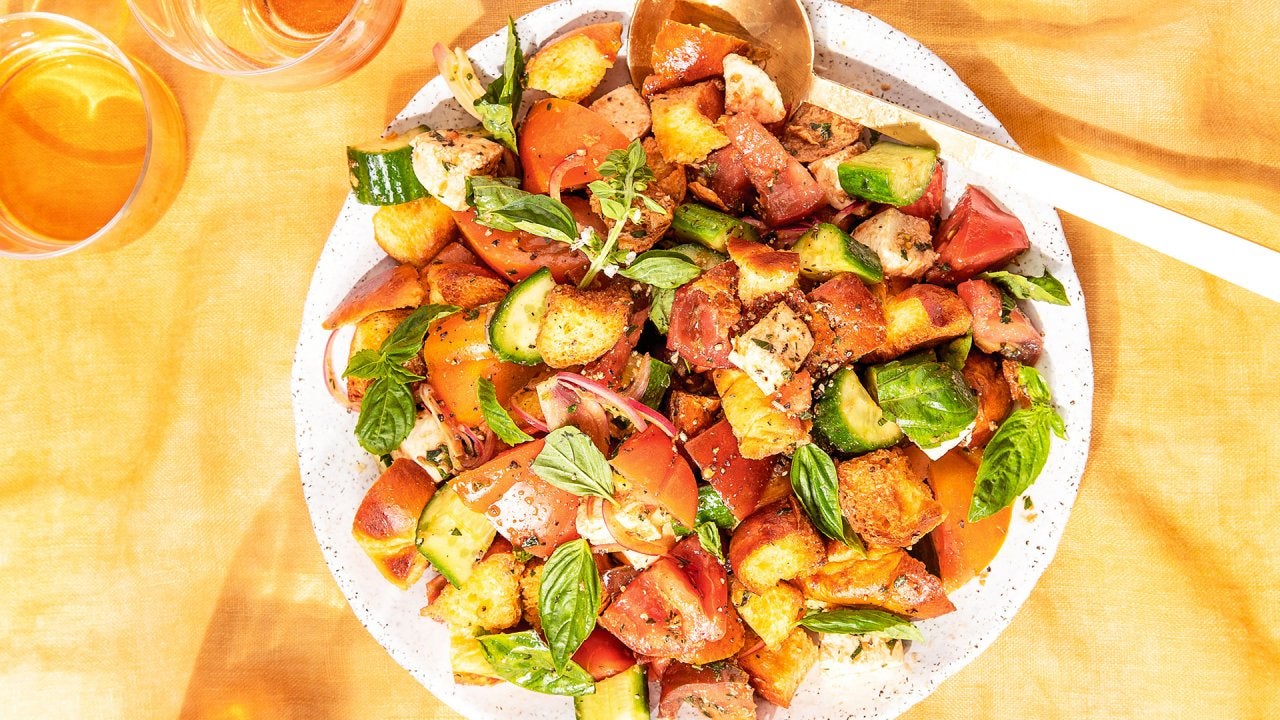 How To Make Challah Panzanella | Jake Cohen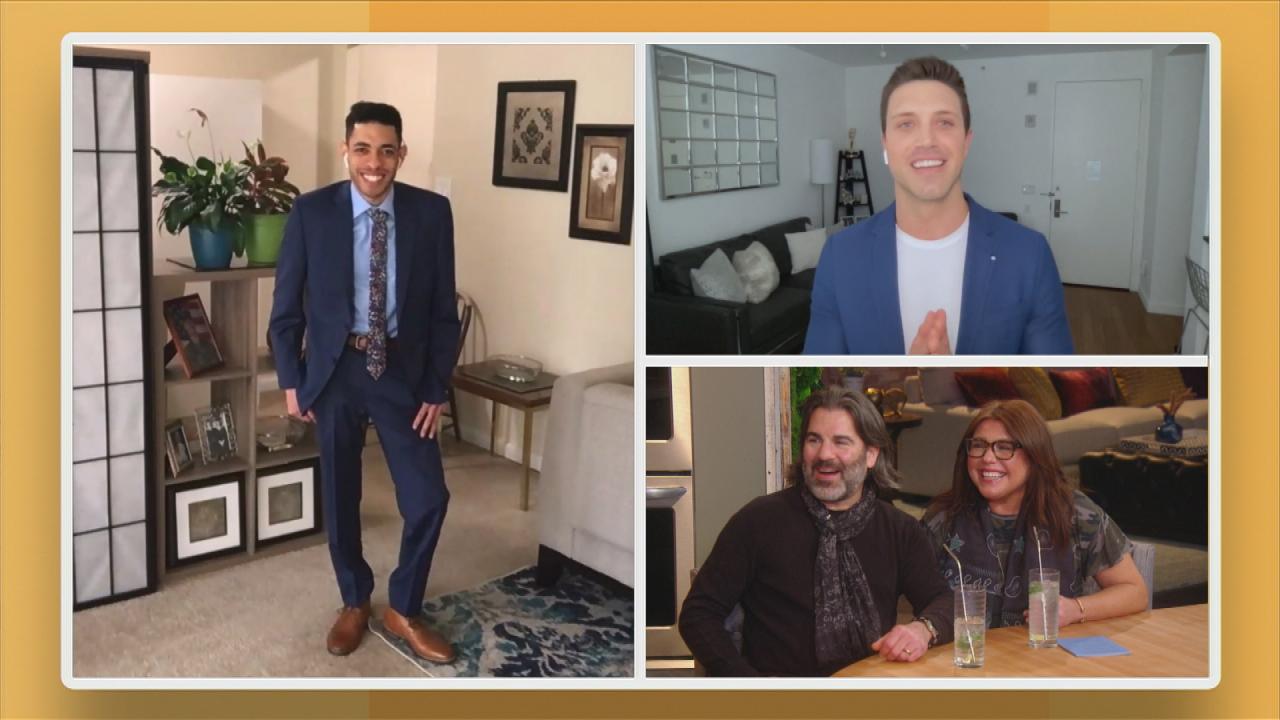 Tommy DiDario Styles Man Who Went Viral Offering To Do Odd Jobs …
Ingredients
2 tablespoons of extra-virgin olive oil
1 large sweet onion, coarsely chopped
2 large stalks celery, coarsely chopped
3 teaspoons kosher salt, divided
4 garlic cloves minced
4 cups 3/4-inch cubed reserved slow-roasted pork shoulder
1 tablespoon ground cumin
1 tablespoon ancho chile powder
1 tablespoon dried Mexican oregano
1 teaspoon freshly ground black pepper
One 28-ounce can whole fire-roasted tomatoes, halved with their juice
2 quarts chicken stock
One 25-ounce can hominy, rinsed and drained
Canola oil, for frying
8 corn tortillas, cut into strips
2 Hass avocados, pitted, peeled and diced
1/2 small head green cabbage thinly sliced
4 radishes, thinly sliced
1 jalapeño, seeded and thinly sliced
1/2 cup finely sliced green onions (white and light green parts)
1/2 cup chopped cilantro
Preparation
In a large Dutch oven over medium-high heat, heat the olive oil until hot. Add the onion, celery, carrots and 2 teaspoons of the salt, and sauté until the onion is translucent, 4-5 minutes. Add the garlic, pork, cumin, ancho, oregano and pepper, and sauté until the pork is browned on all sides, 6-8 minutes. Add the tomatoes, chicken stock and hominy, mix well and bring to a boil. Reduce the heat and simmer until the stock has thickened, 35-40 minutes. Set the pan aside off the heat

Pour canola oil into a deep cast-iron skillet to a depth of 2 inches and heat over high heat to 350°F. Line a plate with paper towels and set it next to the stove.

Working in batches, fry the tortilla strips in the hot oil until crispy and golden brown, stirring often, 1-2 minutes. Using a slotted spoon or spider, transfer the strips to the paper towels. Season with the remaining 1 teaspoon of salt and set aside.
Serve the stew, garnishing each serving with the avocado, cabbage, radishes, jalapeños, green onions, cilantro and crispy tortilla strips.