Pasta alla Norma with Sausage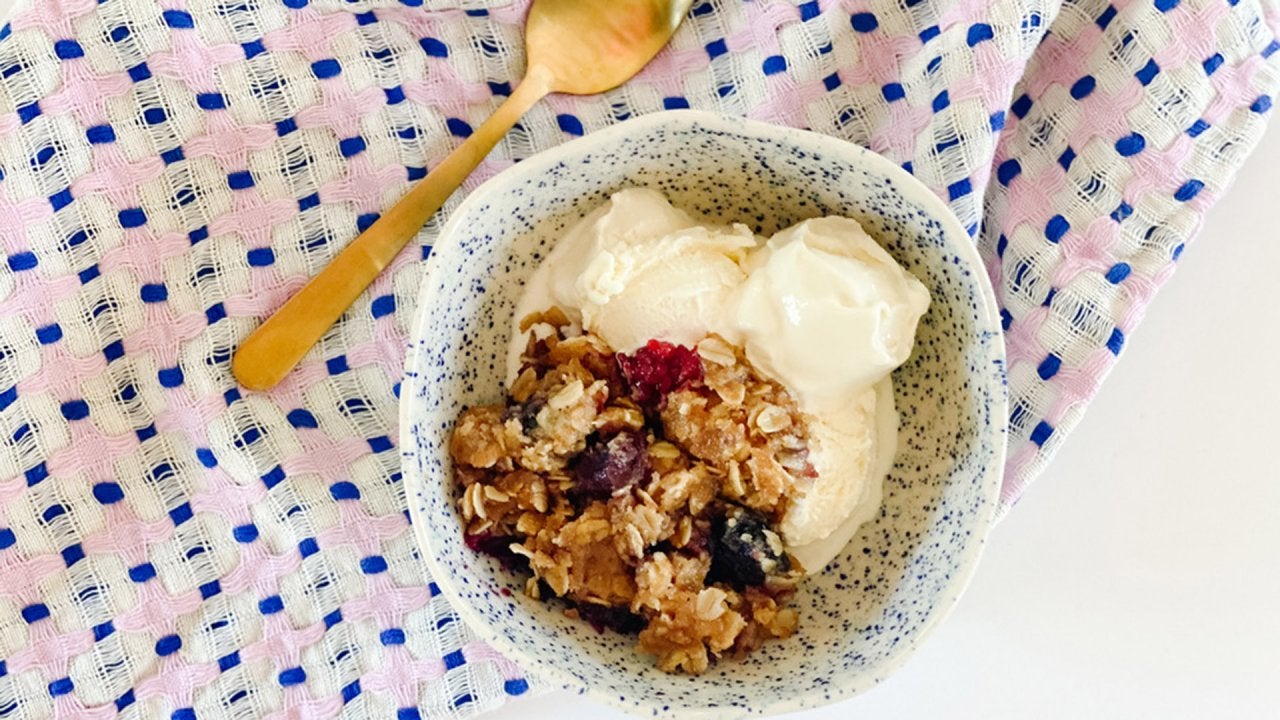 How To Make Oat Crumb Topping For Fruit Crumbles | Pantry Recipe…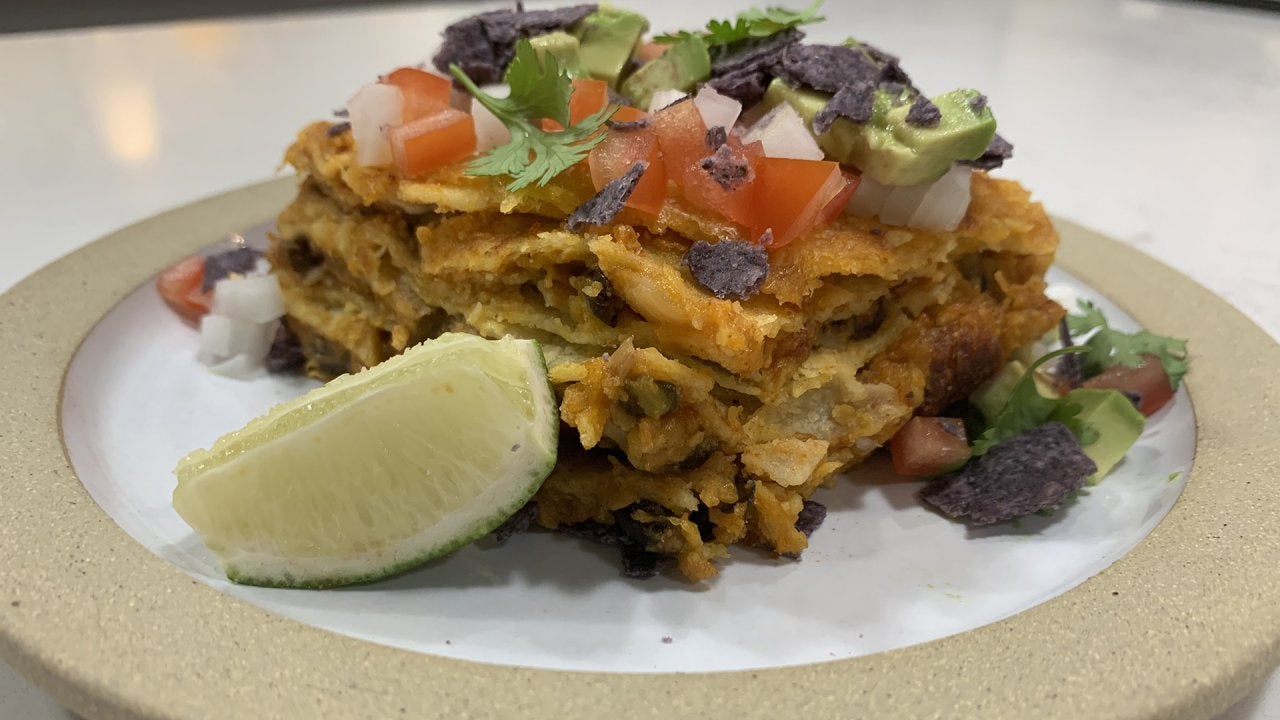 How To Make a Pumpkin Enchilada-Inspired Casserole | Pantry Clea…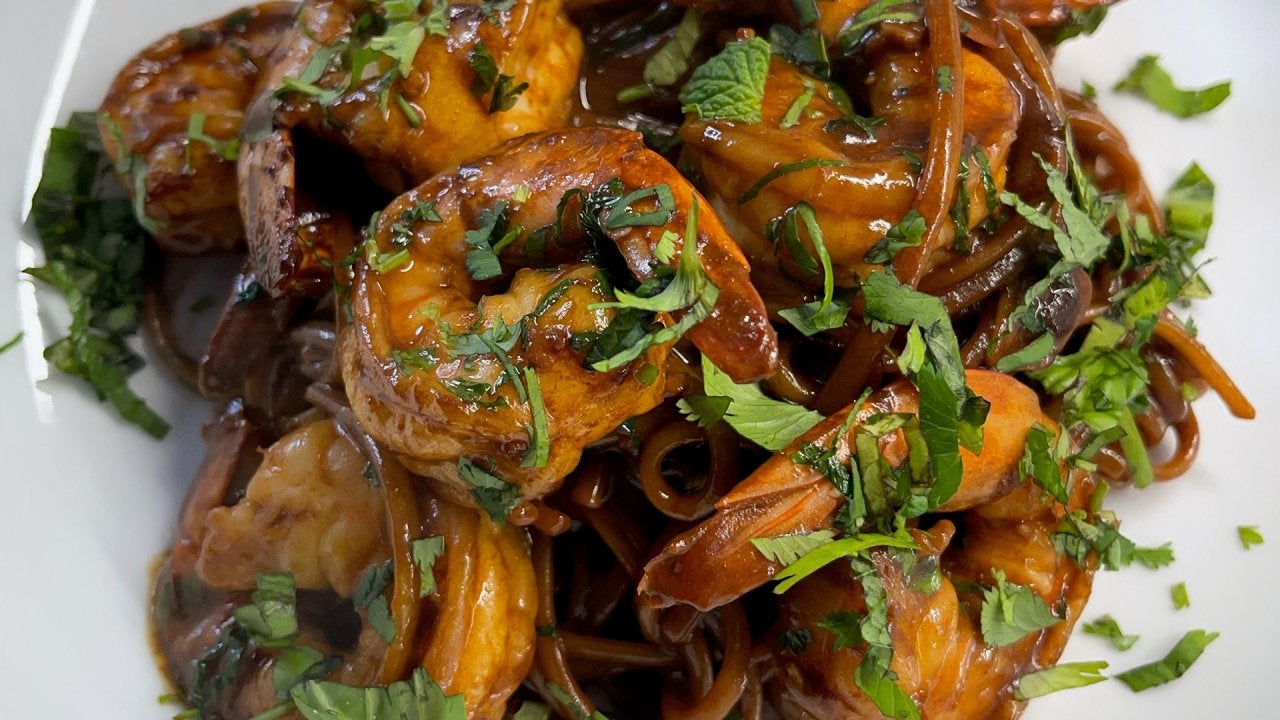 How To Make Spicy Thai Peanut Noodles with Sambal Shrimp | Pantr…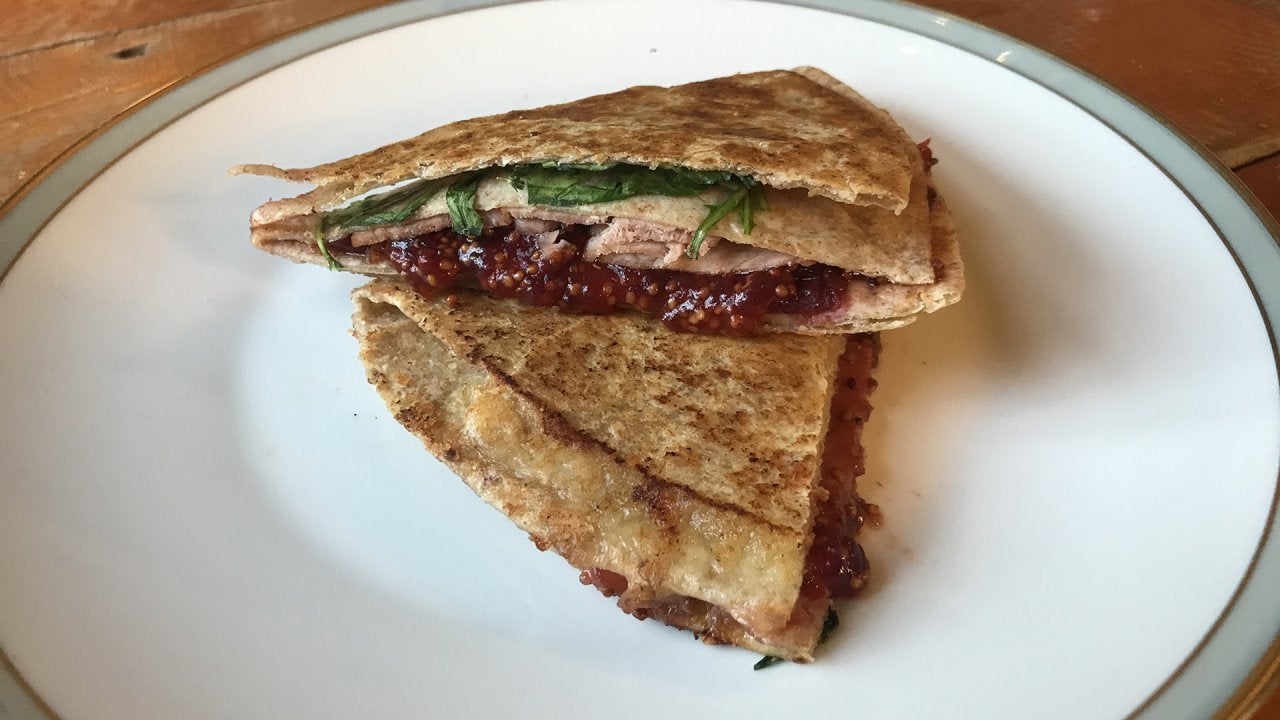 How To Make a Ham and Cheese Tortilla Wrap Melt Using The TikTok…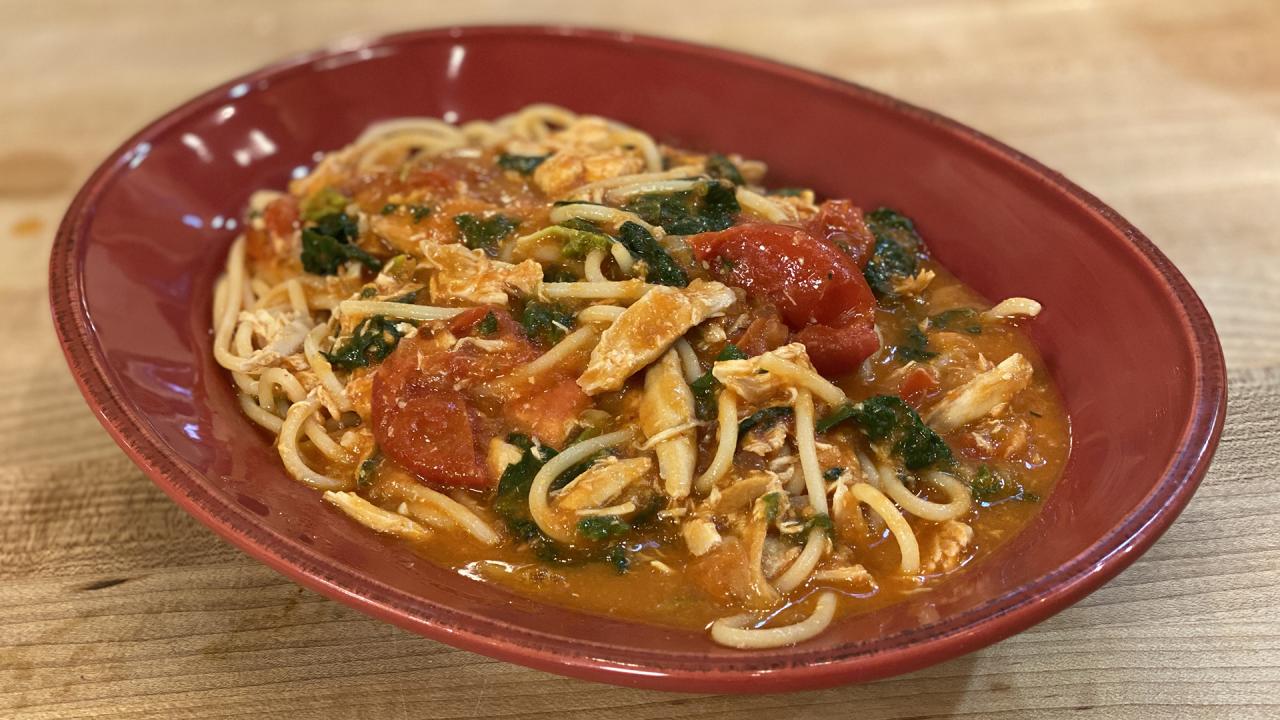 How To Make An Easy Florentine Pasta with Italian Tuna or Pulled…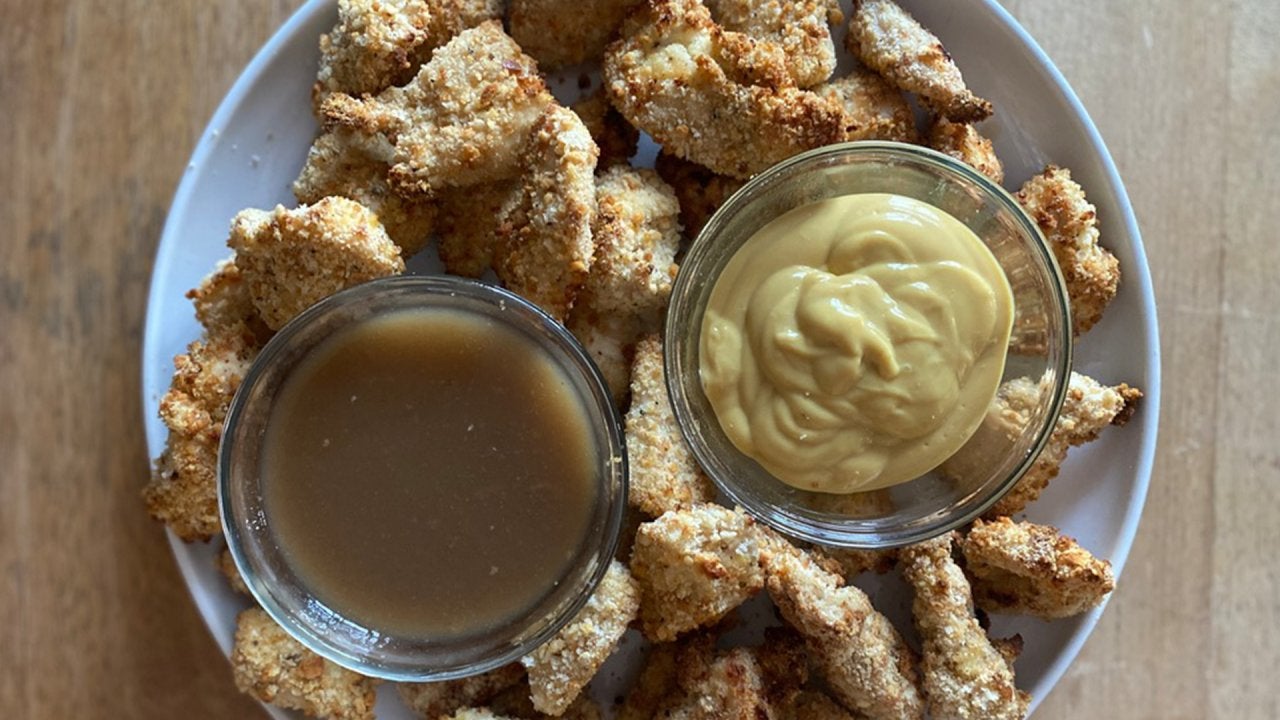 How To Make Air Fryer Stuffing-Coated Chicken Nuggets | Pantry C…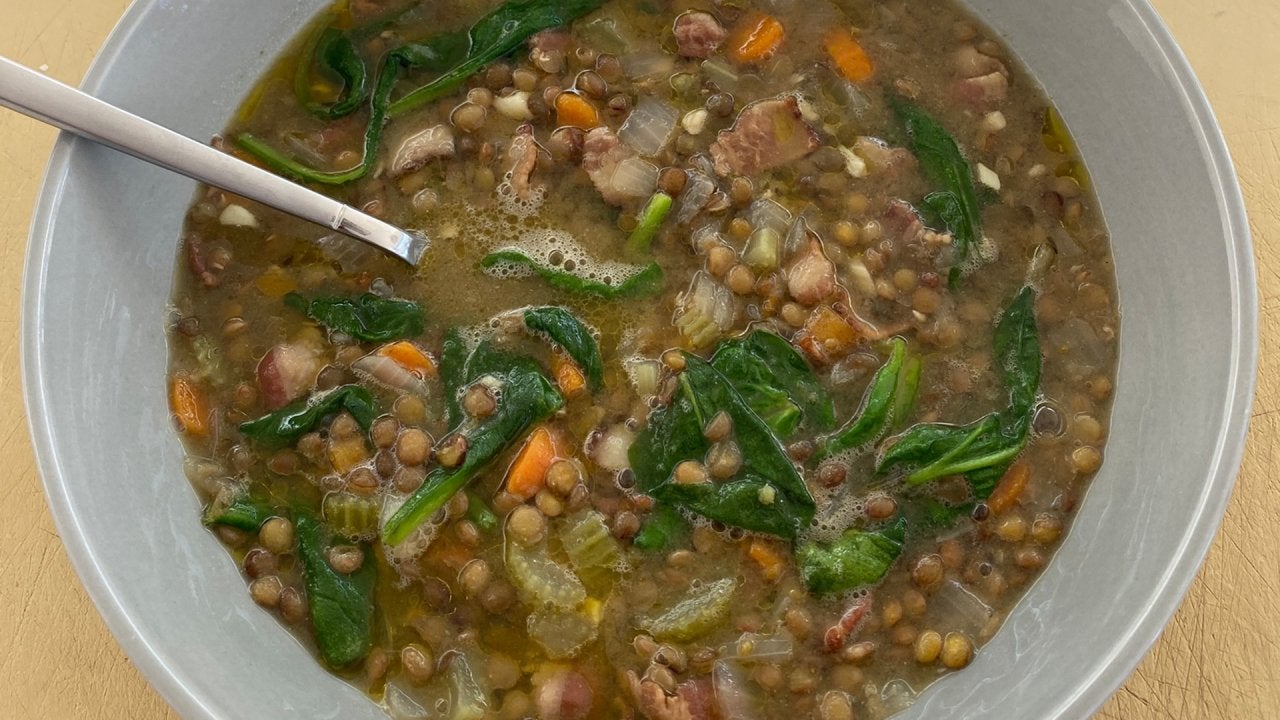 How To Make Lentil Soup | Pantry Recipe | Marc Murphy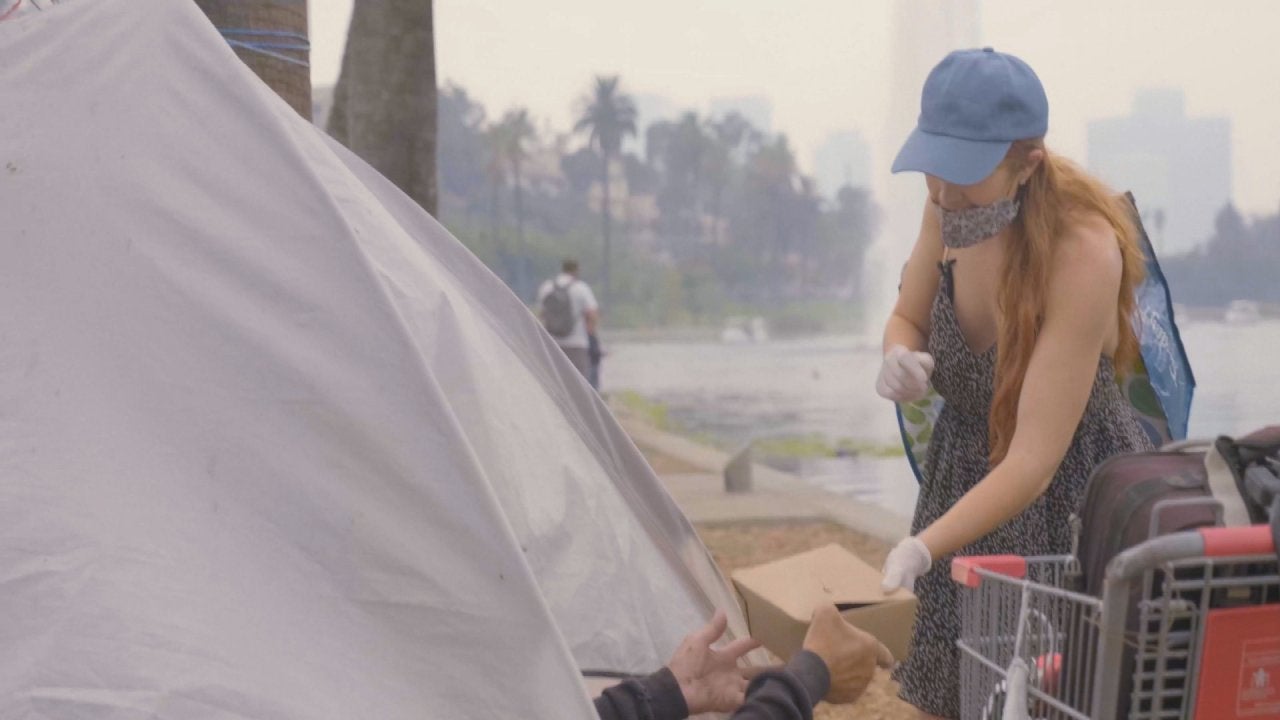 Meet The Chef Whose Nonprofit Provides Healthy Meals + Human Con…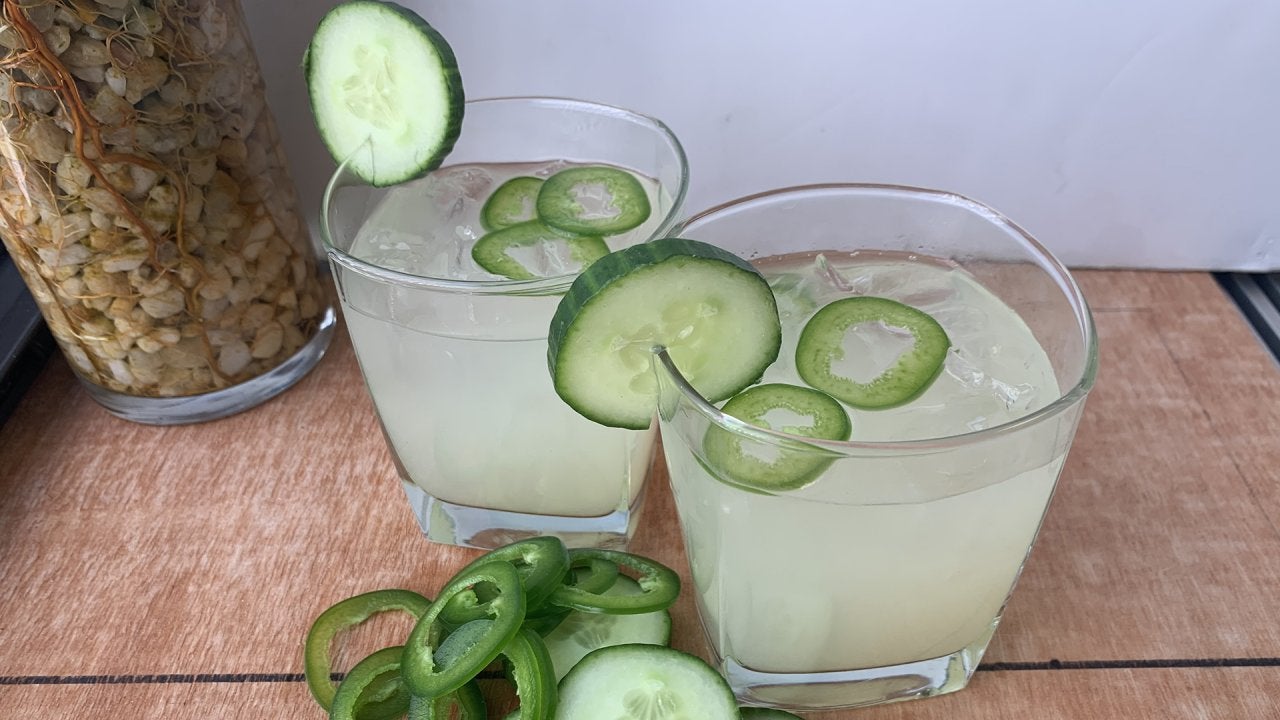 How To Make a Cucumber Margarita | John Cusimano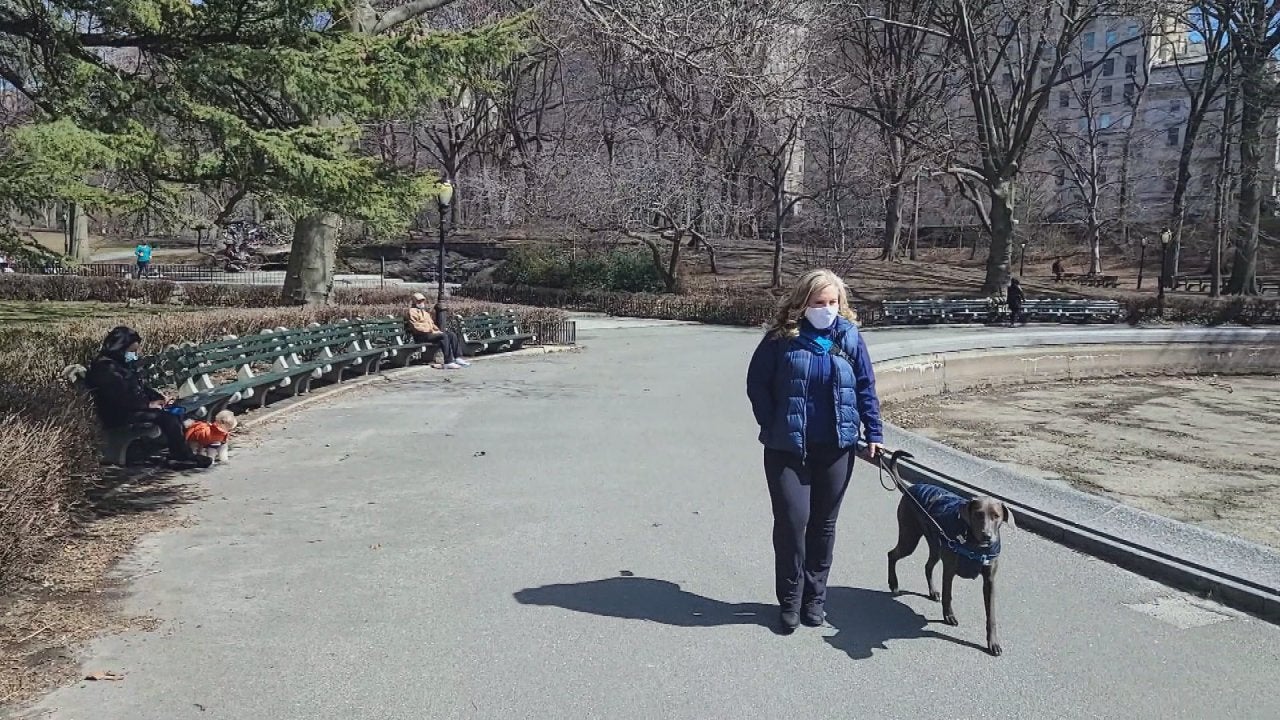 See Rachael's Dog Bella Boo Blue's Adorable First Trip to NYC's …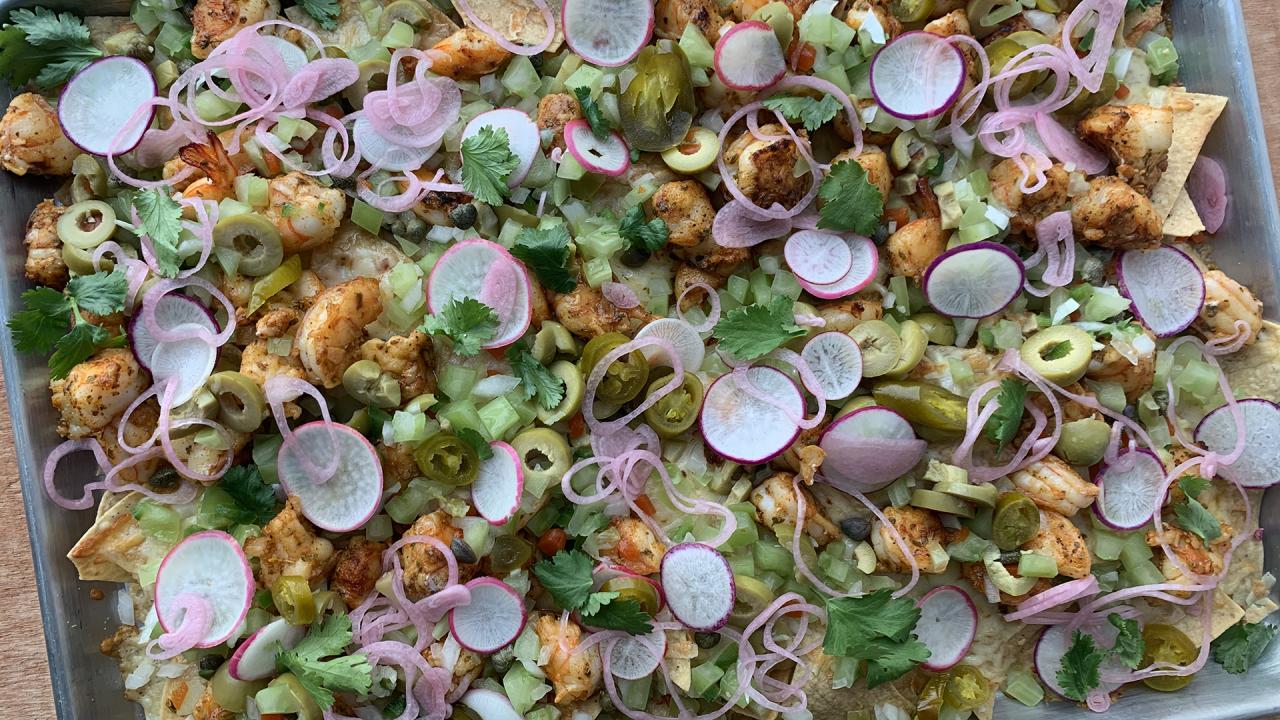 How To Make Shrimp Nachos with Green Tomato or Raw Tomatillo Ver…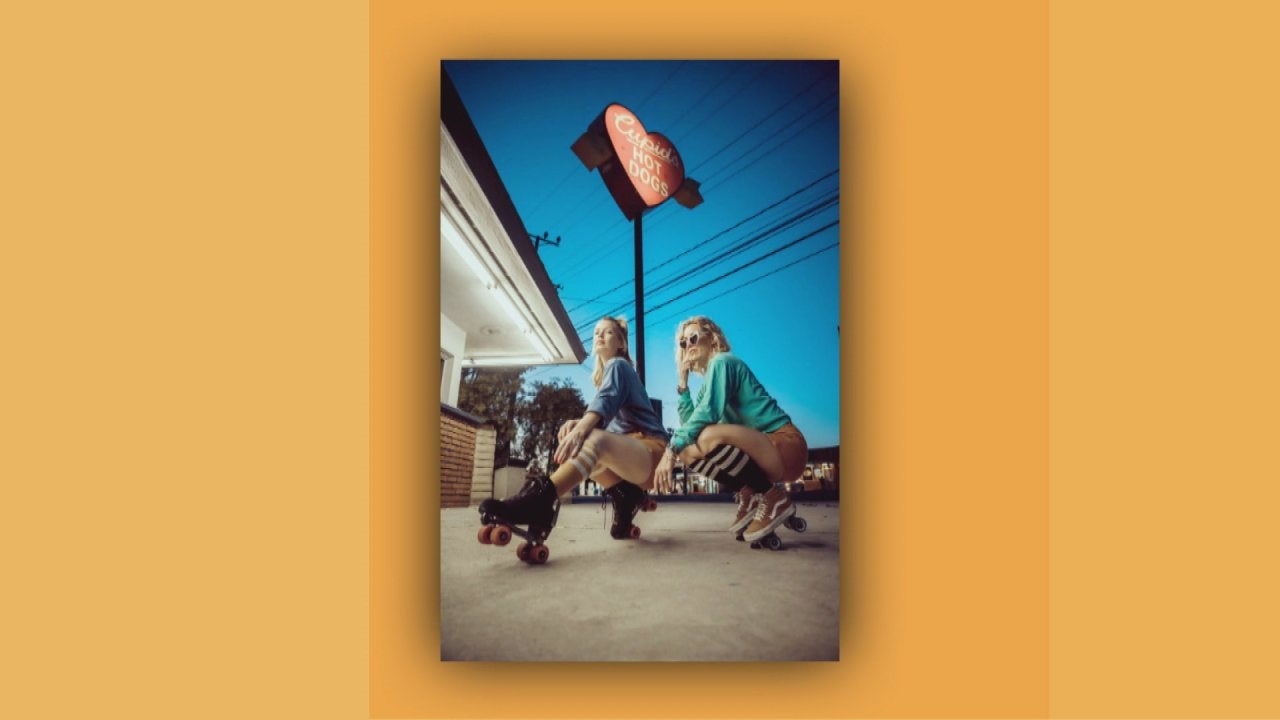 75-Year-Old Hot Dog Stand In L.A. Goes Viral On TikTok After Bec…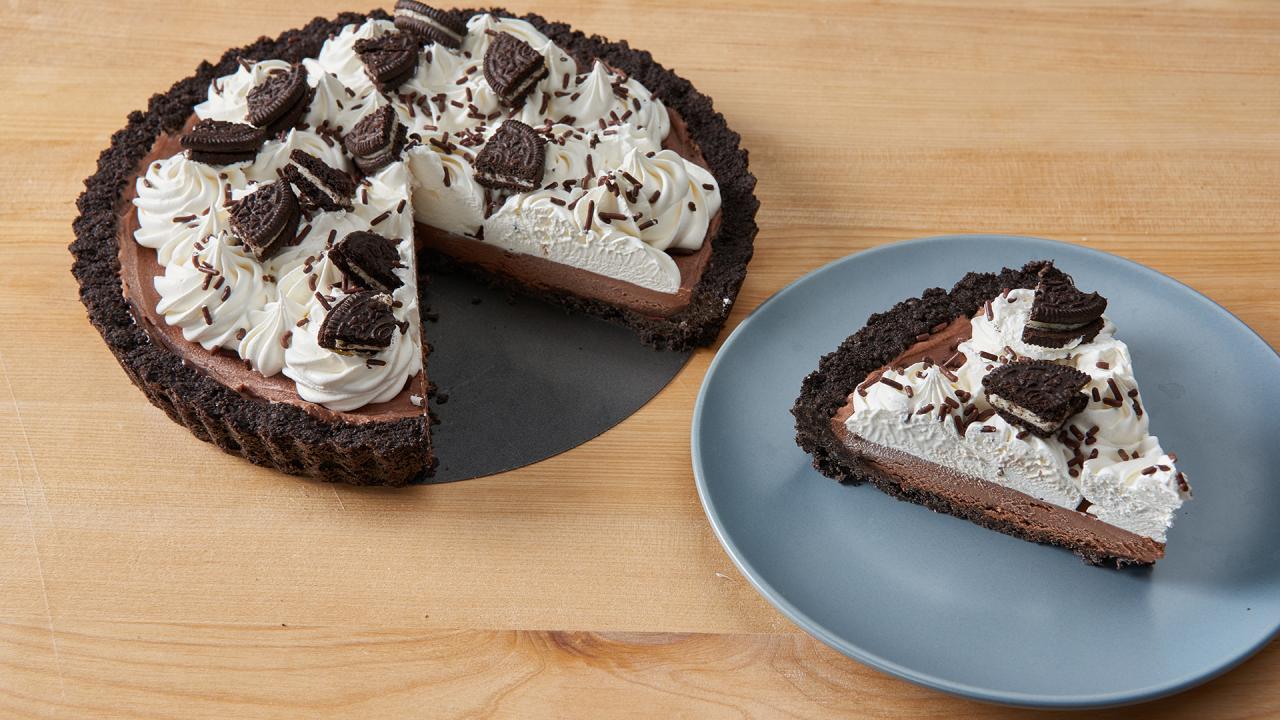 How To Make No-Bake Chocolate Cream Pie | Duff Goldman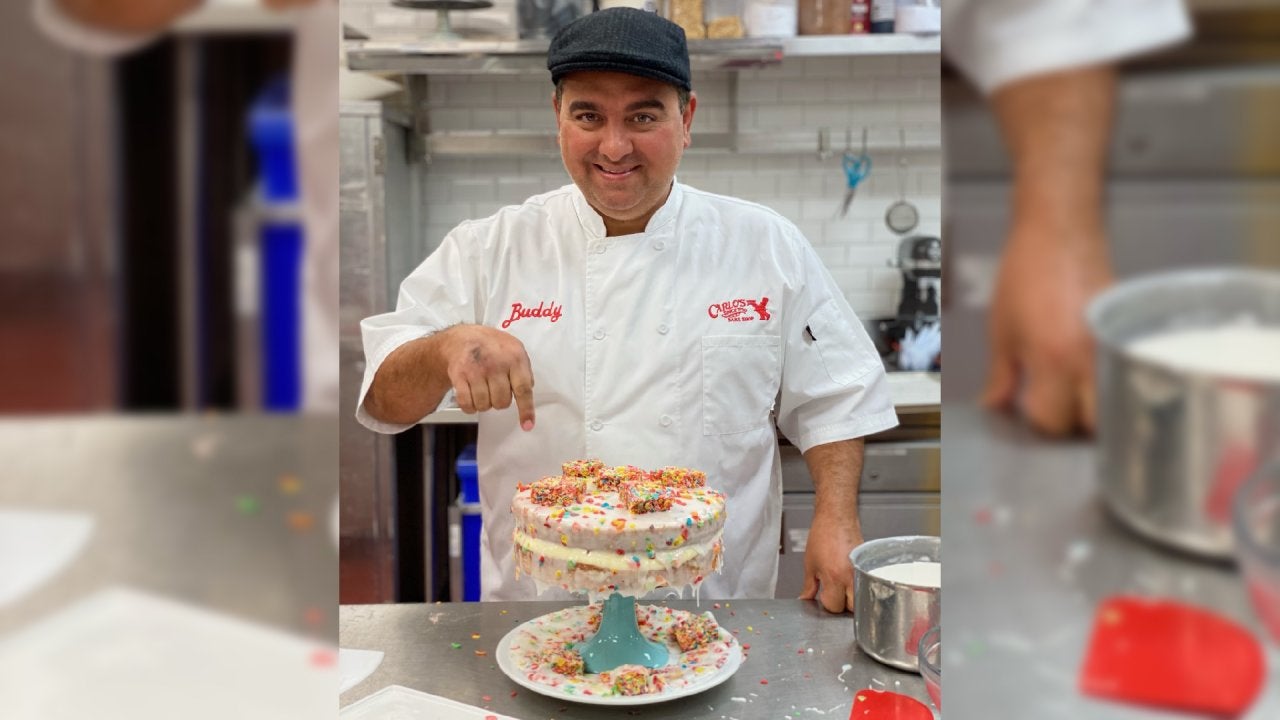 How To Make Waterfall Cake | Cake Boss Buddy Valastro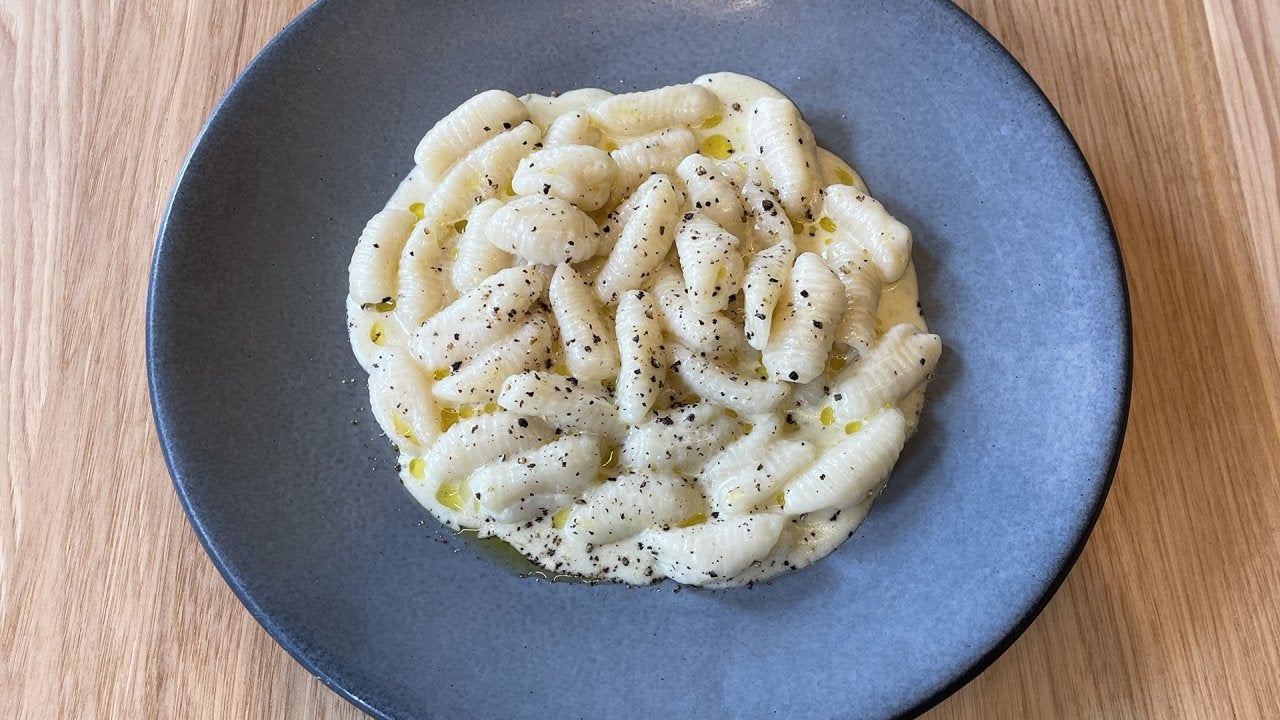 How To Make Cacio e Pepe With Homemade Cavatelli | Top Chef Joe …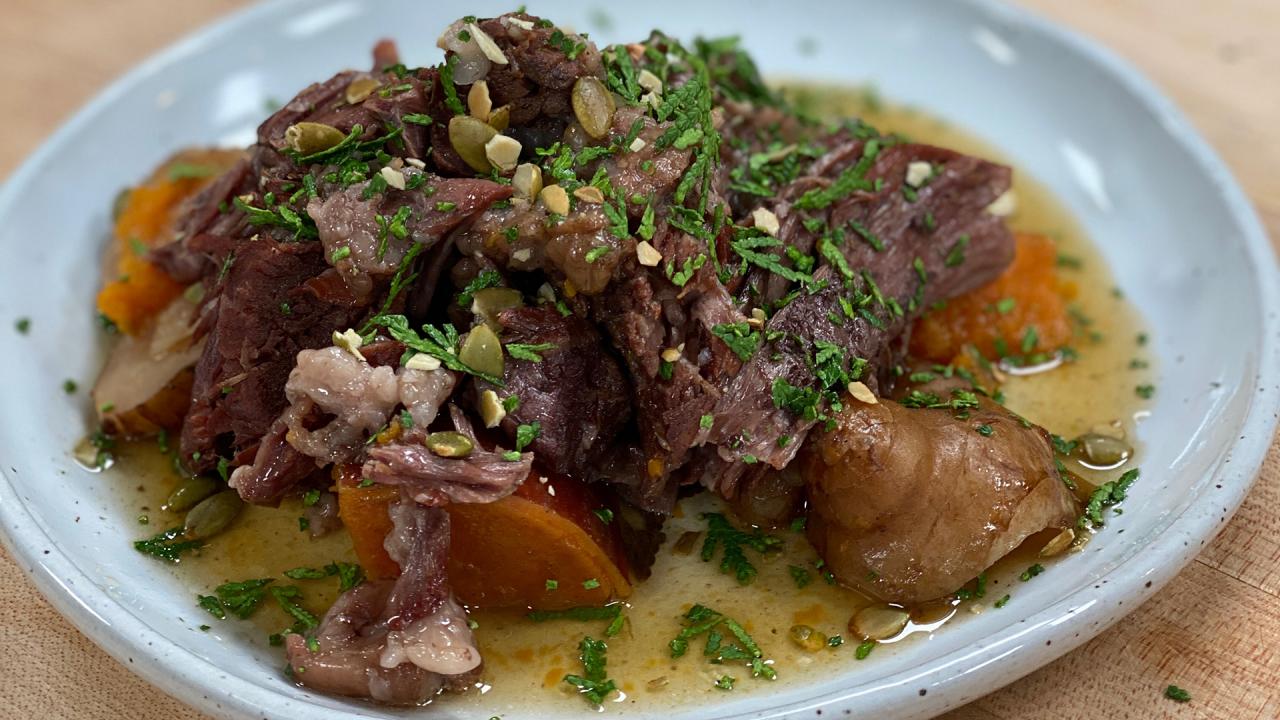 How To Make Cedar Braised Bison | Chef Sean Sherman | The Sioux …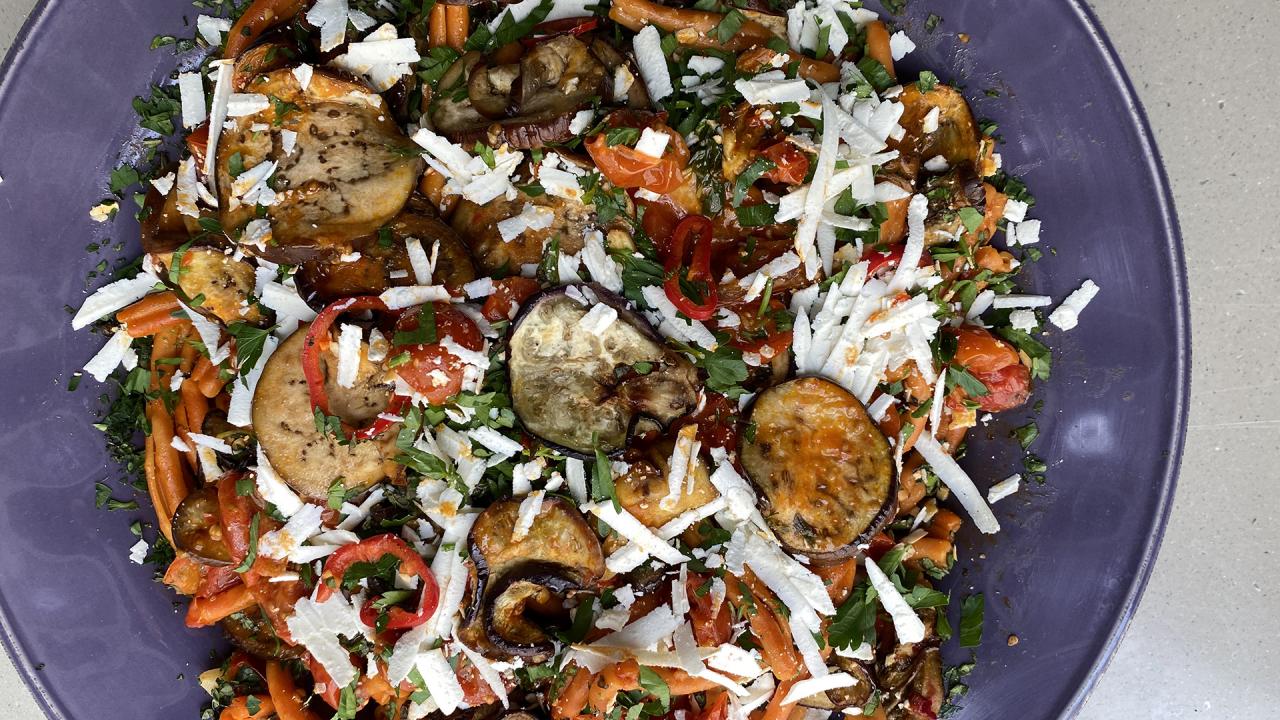 How To Make Pasta alla  Norma | Roasted Eggplant Pasta | Rachael…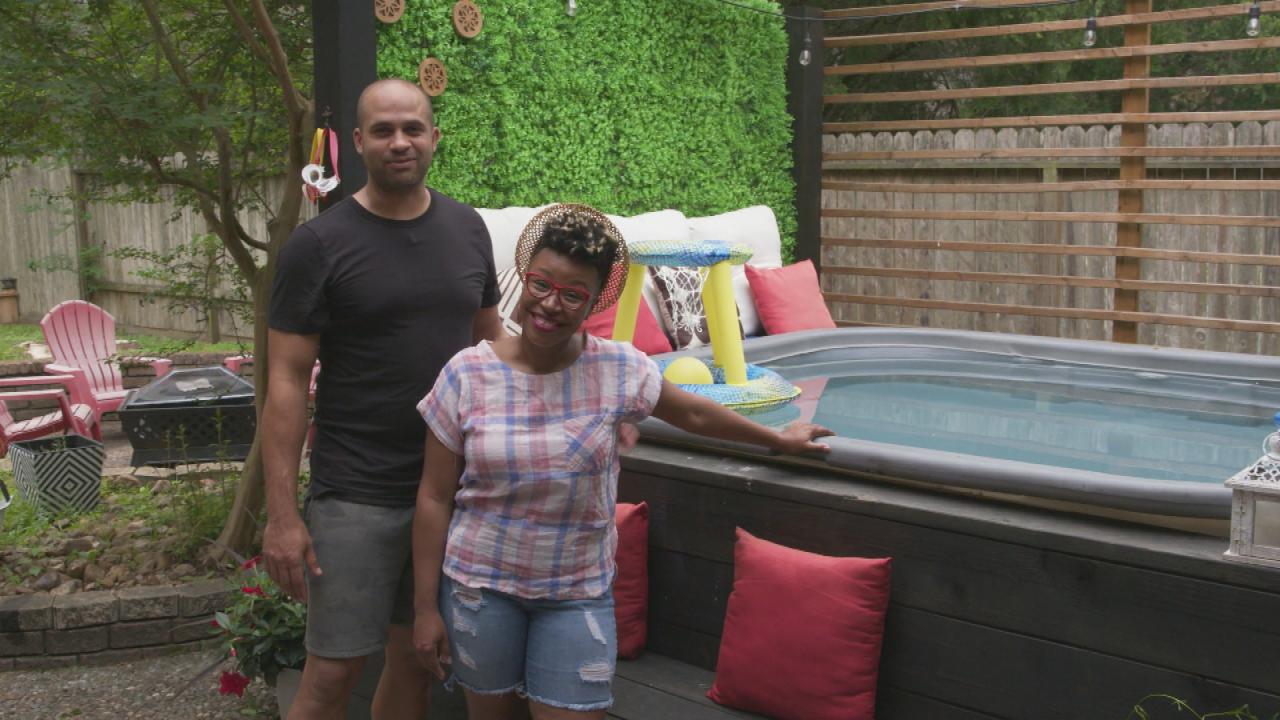 Two Steps Home HGTV Couple Gives Backyard Tour With Vertical Gar…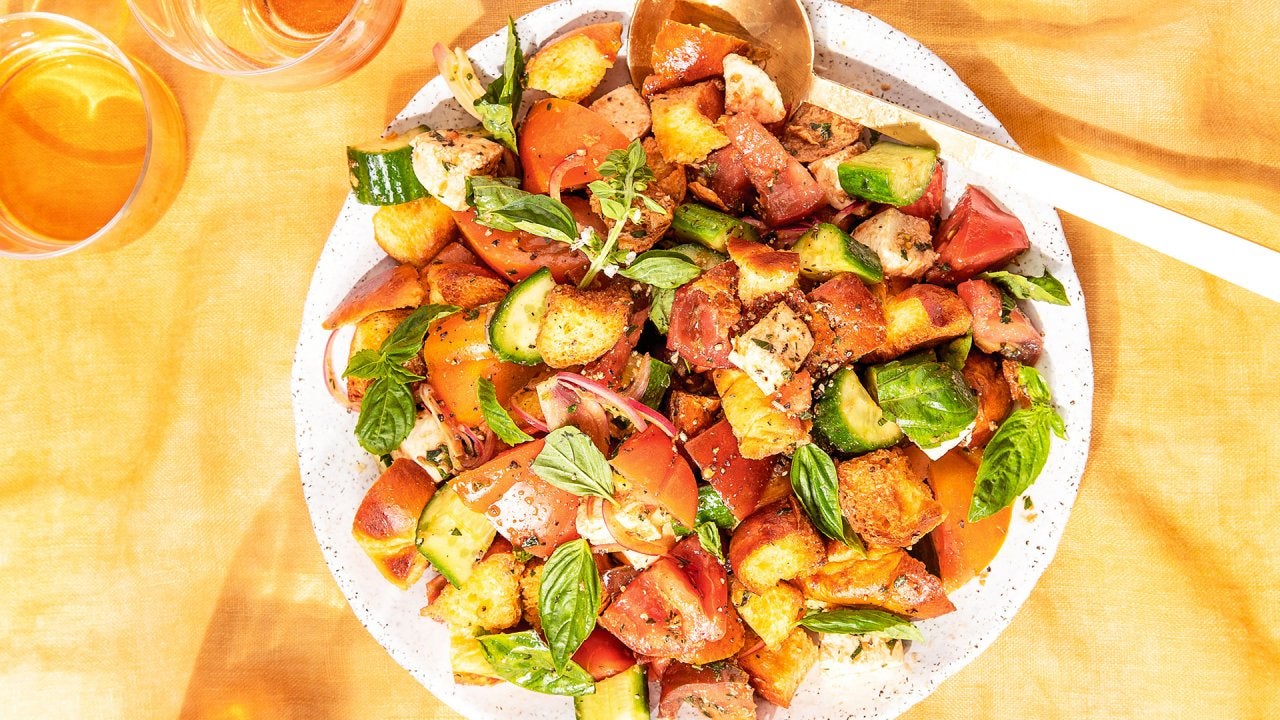 How To Make Challah Panzanella | Jake Cohen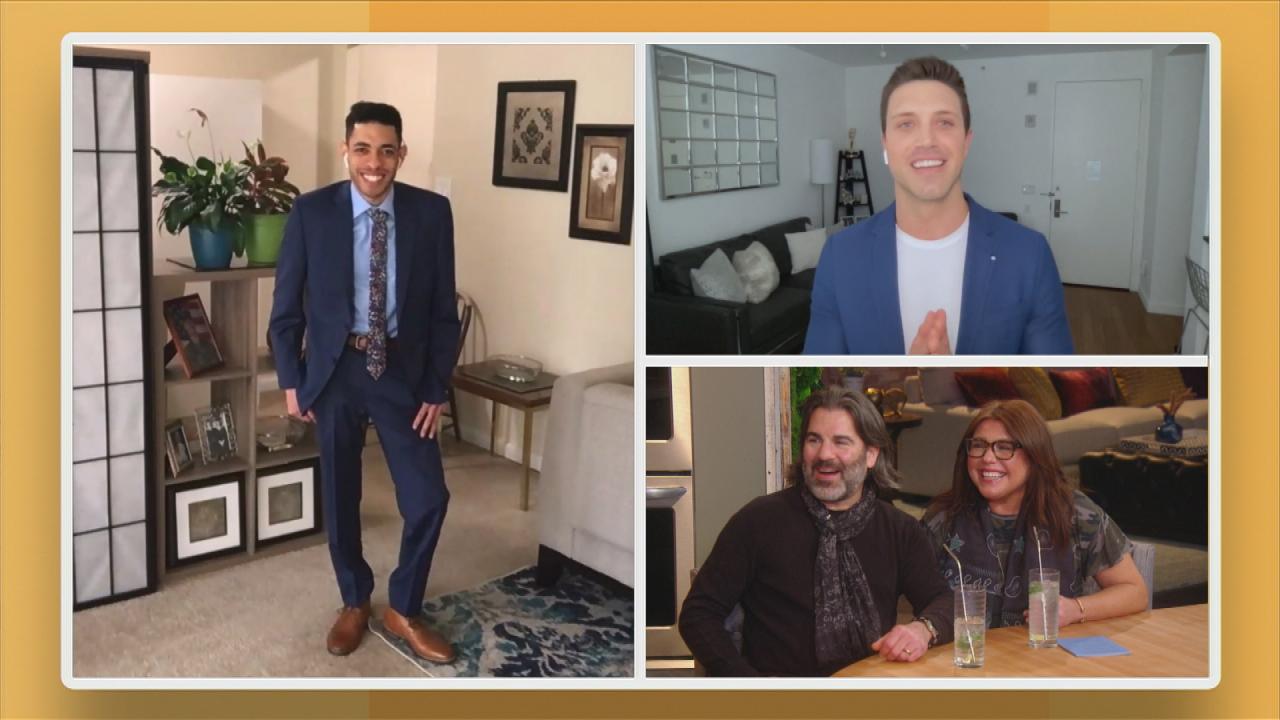 Tommy DiDario Styles Man Who Went Viral Offering To Do Odd Jobs …
Ingredients
1 medium to large firm, heavy eggplant — the firmness and weight of an eggplant determine its freshness and bitterness
Salt
3 tablespoons olive oil, divided
1 pound bulk Italian sausage with fennel seed or 4 links of sweet sausage with fennel, casings removed
4 large cloves garlic, chopped
Pepper
10 leaves sage, stacked and very thinly sliced
3 tablespoons tomato paste
1 cup dry red wine
1 pound fusilli lunghi or bucatini
A few handfuls grated Pecorino cheese plus additional for passing
EVOO – Extra Virgin Olive Oil, for drizzling
Preparation
Trim top and bottom off eggplant then cut into 1-inch planks and dice into bite-sized cubes. Place the eggplant on kitchen towels and salt it, let stand 20 minutes then pat dry.

Bring a large pot of water to a boil for the pasta.

Heat a large skillet over medium-high heat with 1 tablespoon olive oil, 1 turn of the pan. Add sausage, brown and crumble then remove to plate. Add remaining oil, 2 turns of the pan, and eggplant, and brown 5 minutes, season with pepper. Add garlic and sage, and stir a minute then add tomato paste and stir to incorporate. Add wine and reduce heat to a simmer, add reserved sausage.
Salt boiling water and cook pasta to al dente, adding a mug of salty water to the sauce before draining, about 1 cup. Remove sauce from heat. Drain pasta and toss it with the sauce. Adjust seasoning, adding a fat handful of grated Pecorino cheese and a fat drizzle EVOO. Serve pasta in shallow bowls and pass extra cheese at table.
MORE
:
Eggplant Parm with Egg Pasta
Pasta with Pesto alla Trapanese and Eggplant
Baked Pasta with Butternut Squash, Sausage & Ricotta