Grant Melton's Orange and Olive Oil Upside-Down Skillet Cake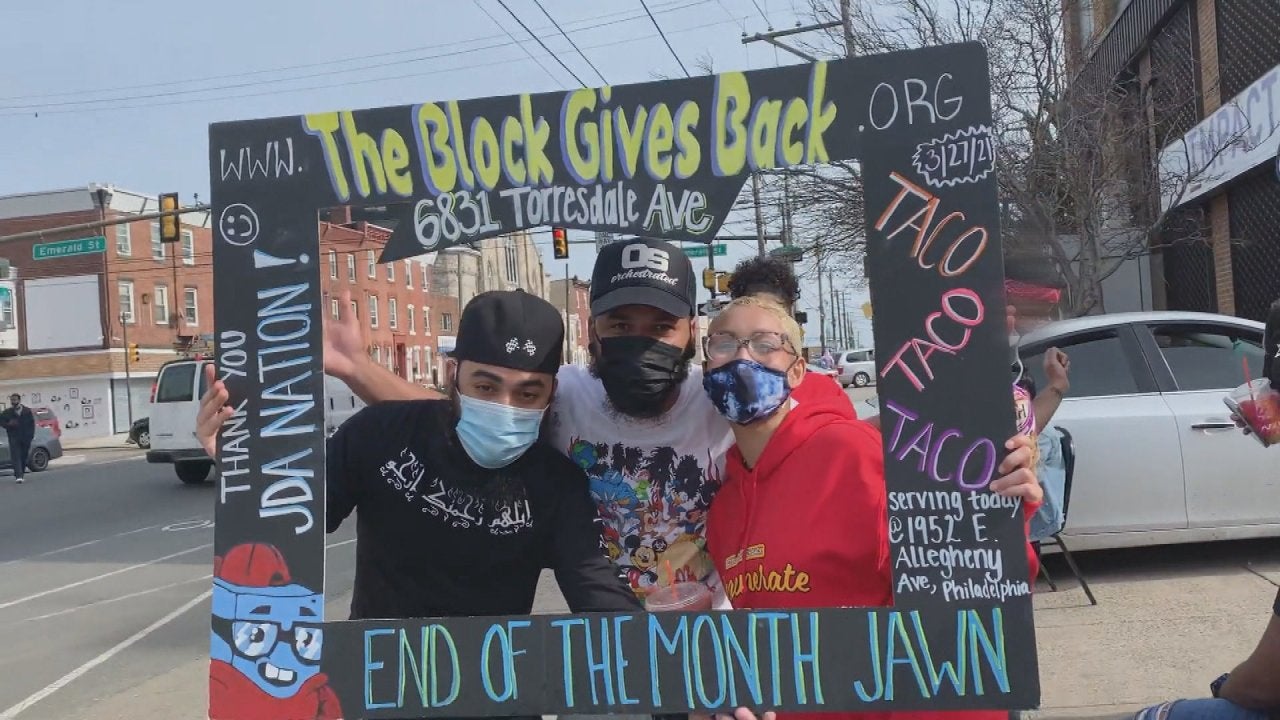 The "Philly Blockstars" are Do-Good Rockstars—They Fed 5,600+ Co…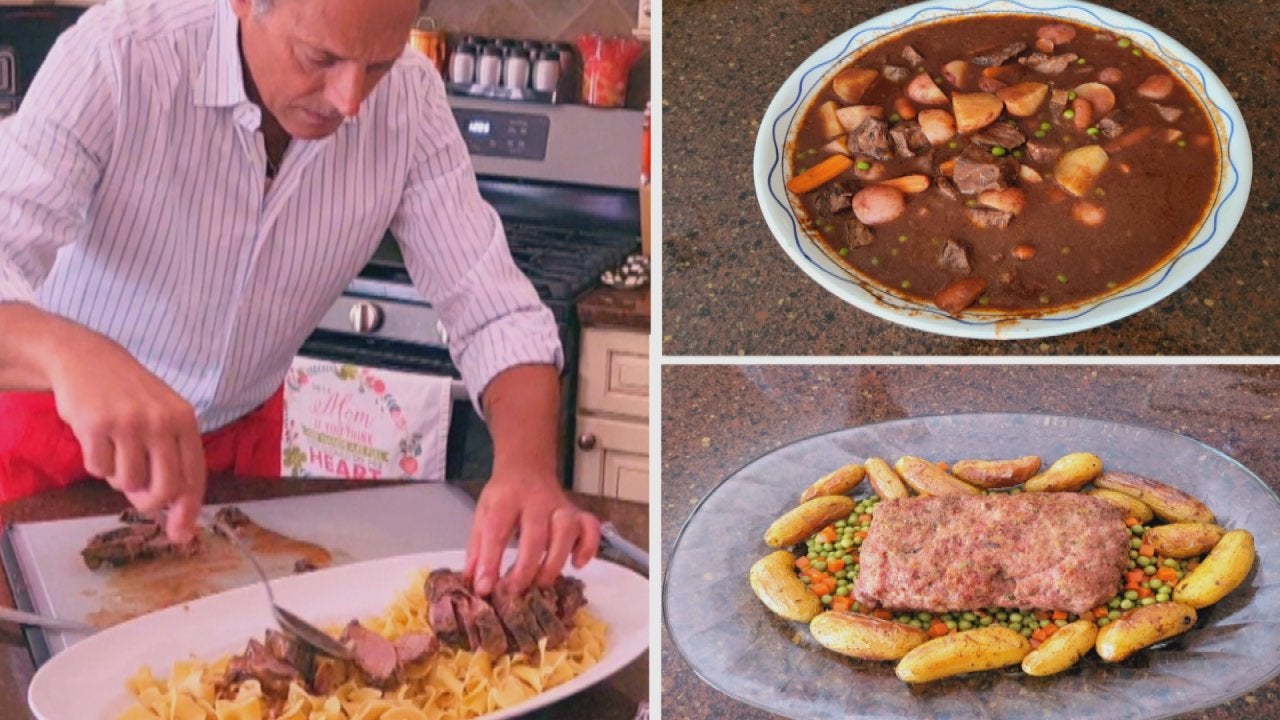 The Best Budget-Friendly Meat Cuts to Buy Now + How to Cook Them…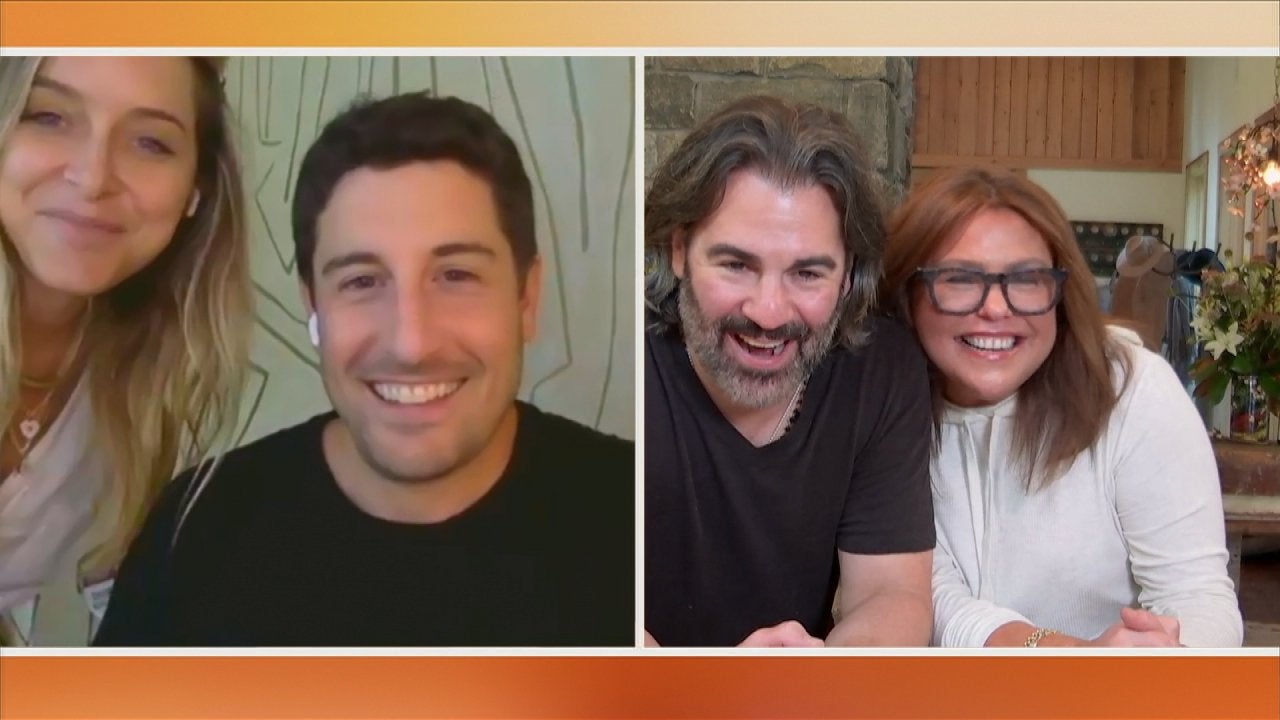 Jason Biggs + Jenny Mollen Tell Rachael They're Coming Over for …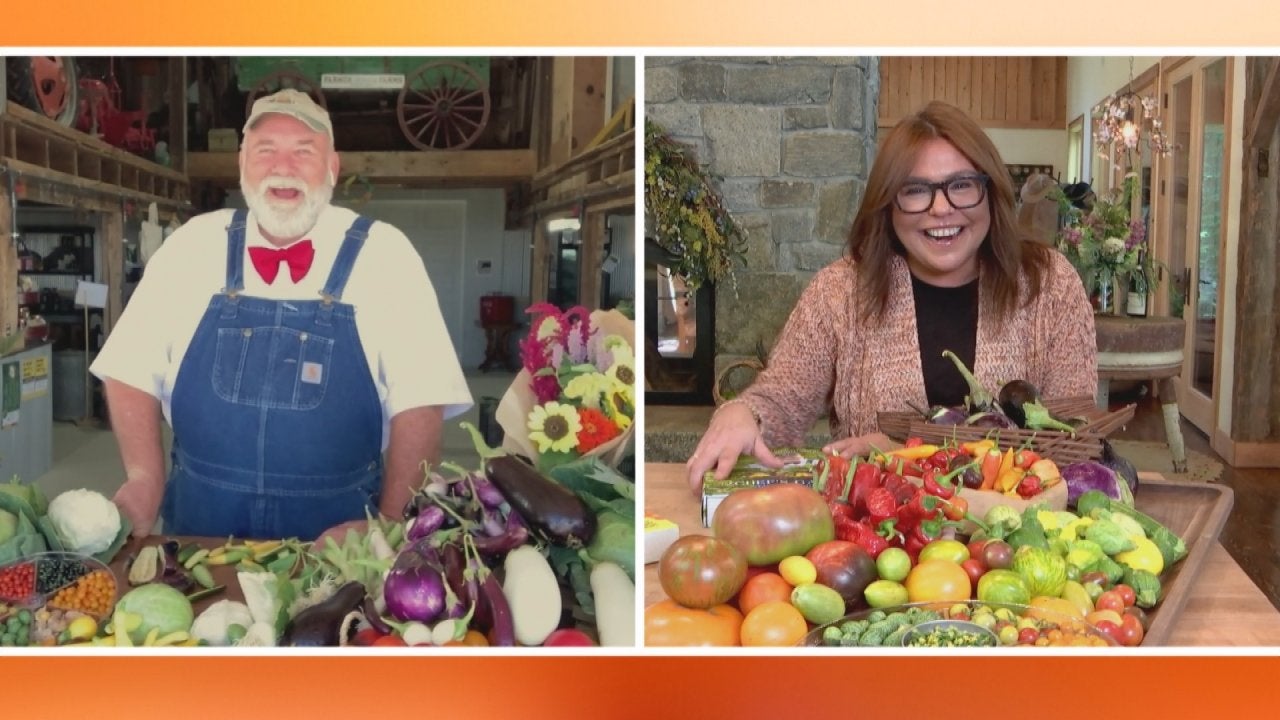 Farmer Lee Jones Shares His Favorite Fall Vegetables—Including C…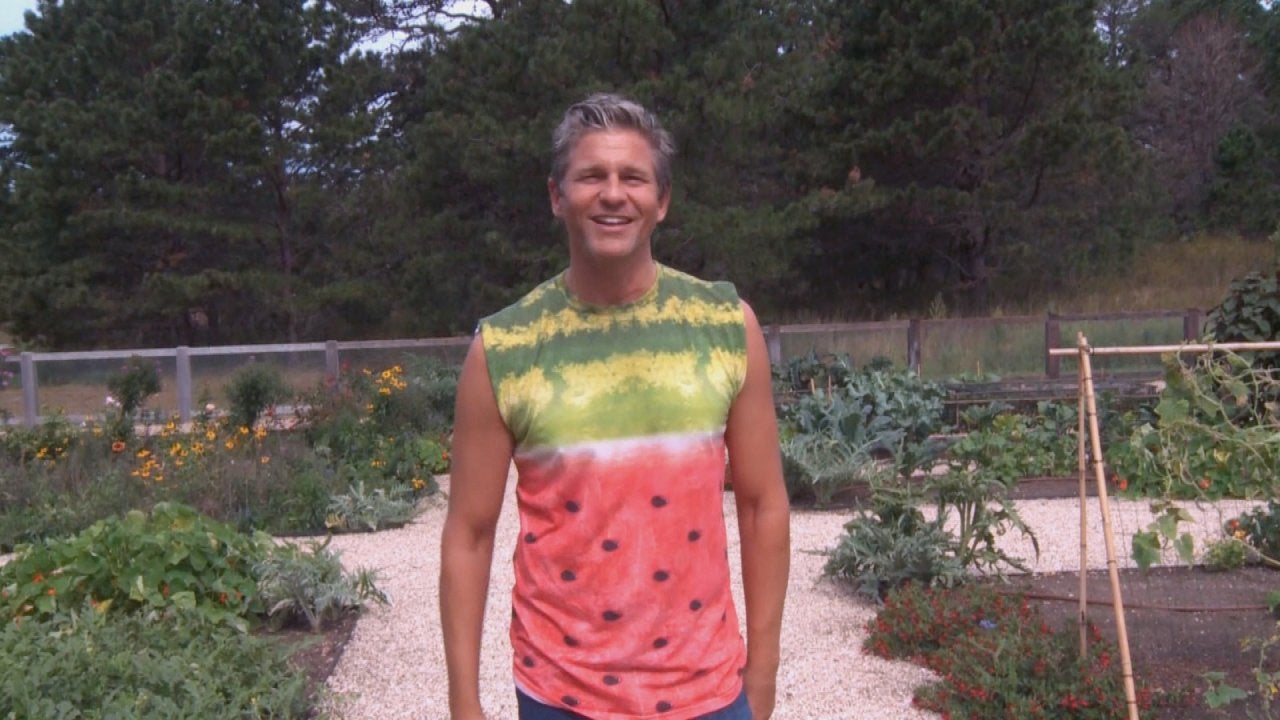 Come Tour David Burtka and Neil Patrick Harris' STUNNING Home Ga…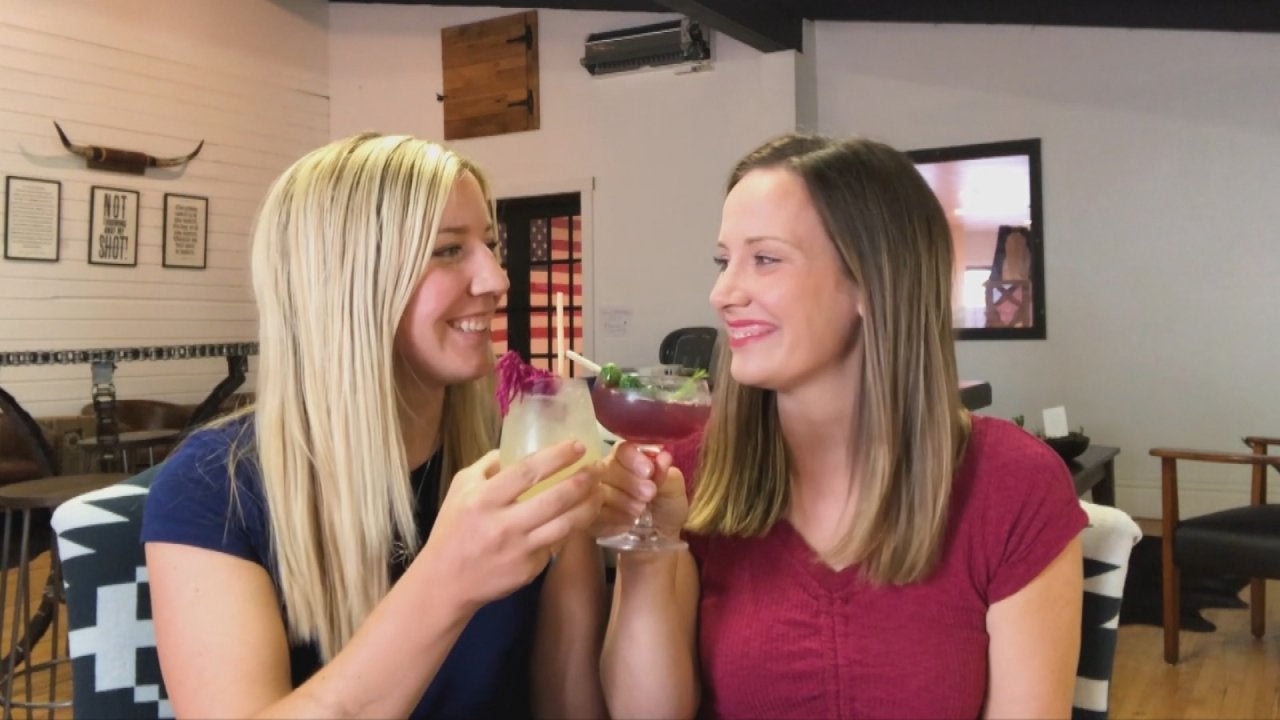 Farm to Cocktail? These Girls Got You! Say Hello to the Simple G…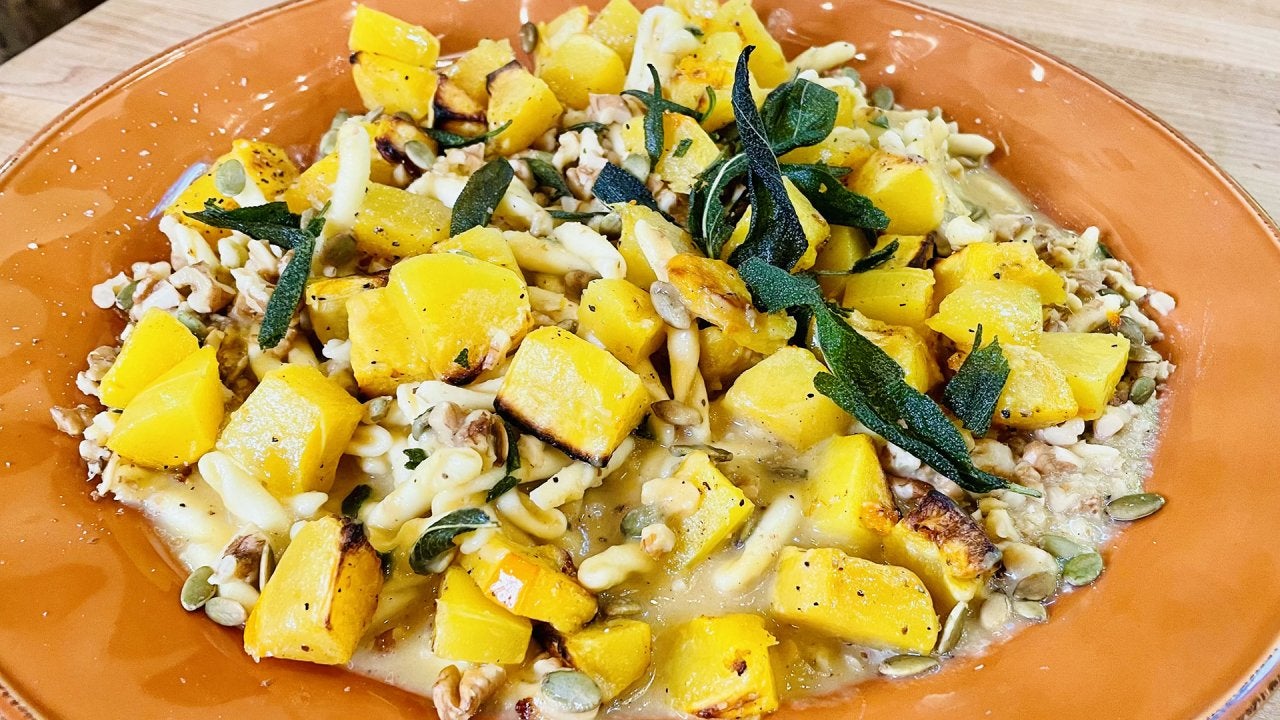 How to Make Pasta with Pumpkin, Brown Butter, Crispy Sage and Nu…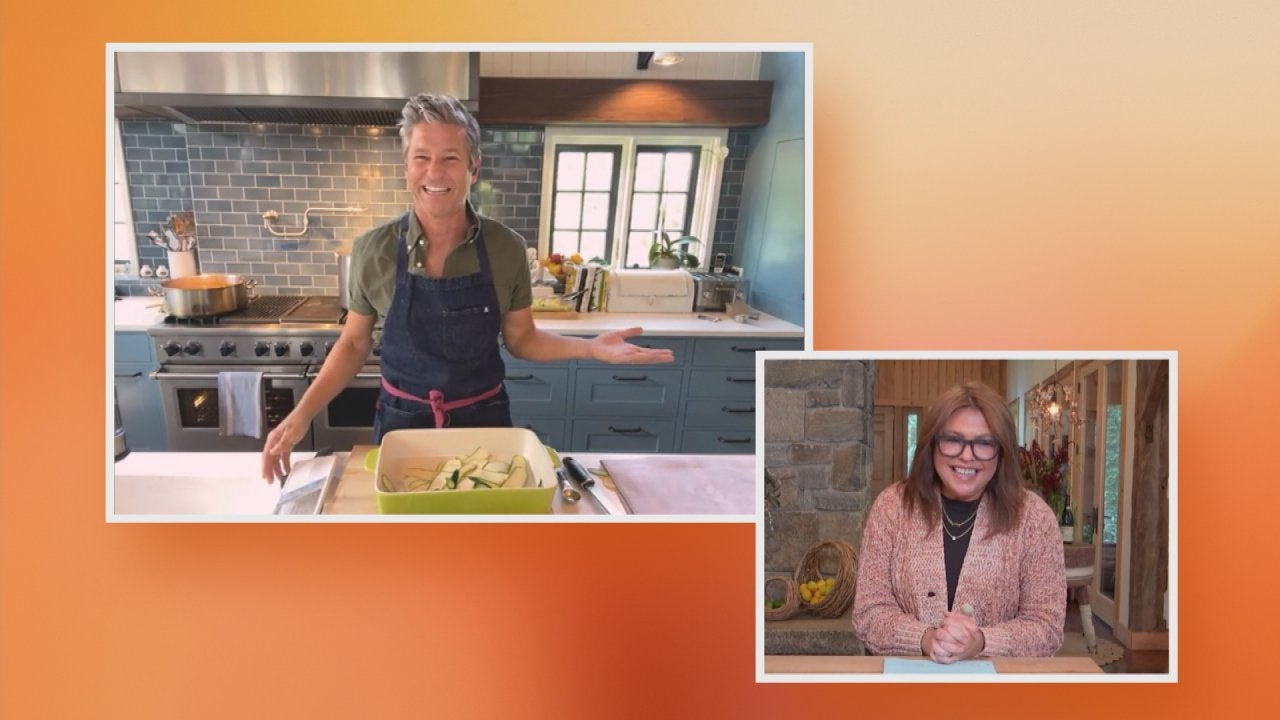 How to Make Raw Zucchini Salad | David Burtka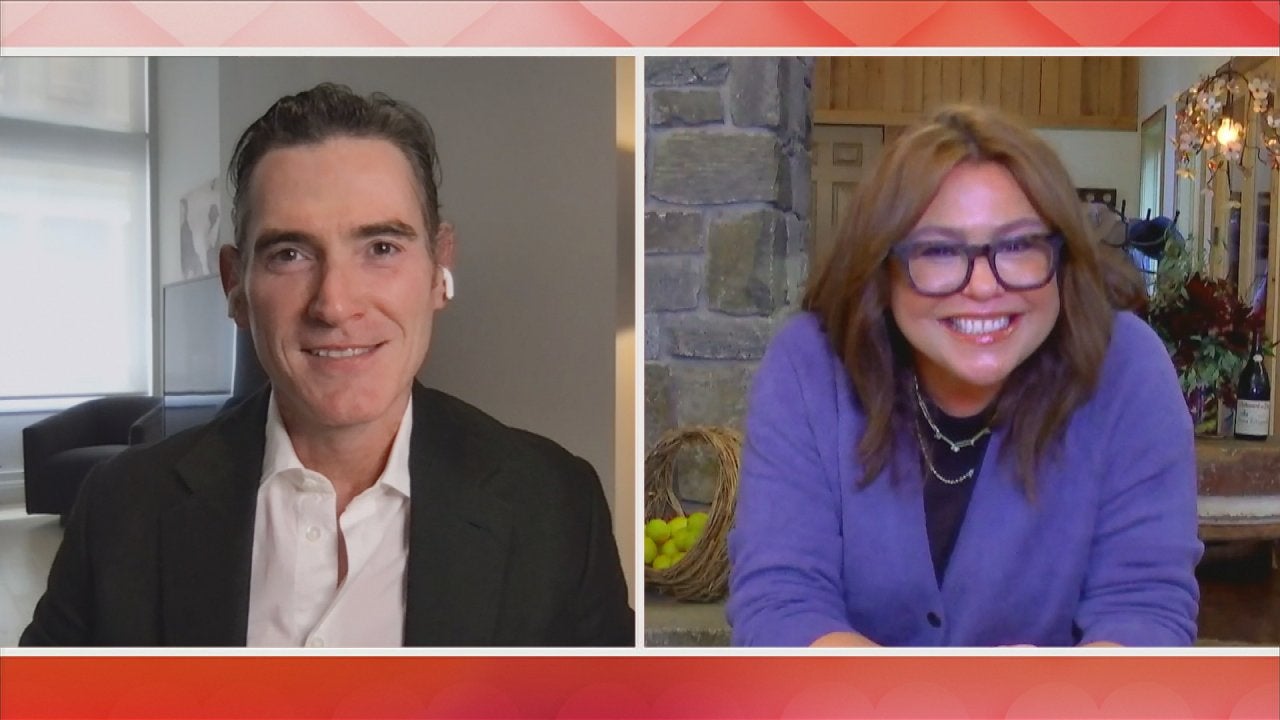 Rachael's Reaction to Billy Crudup's Preview of "The Morning Sho…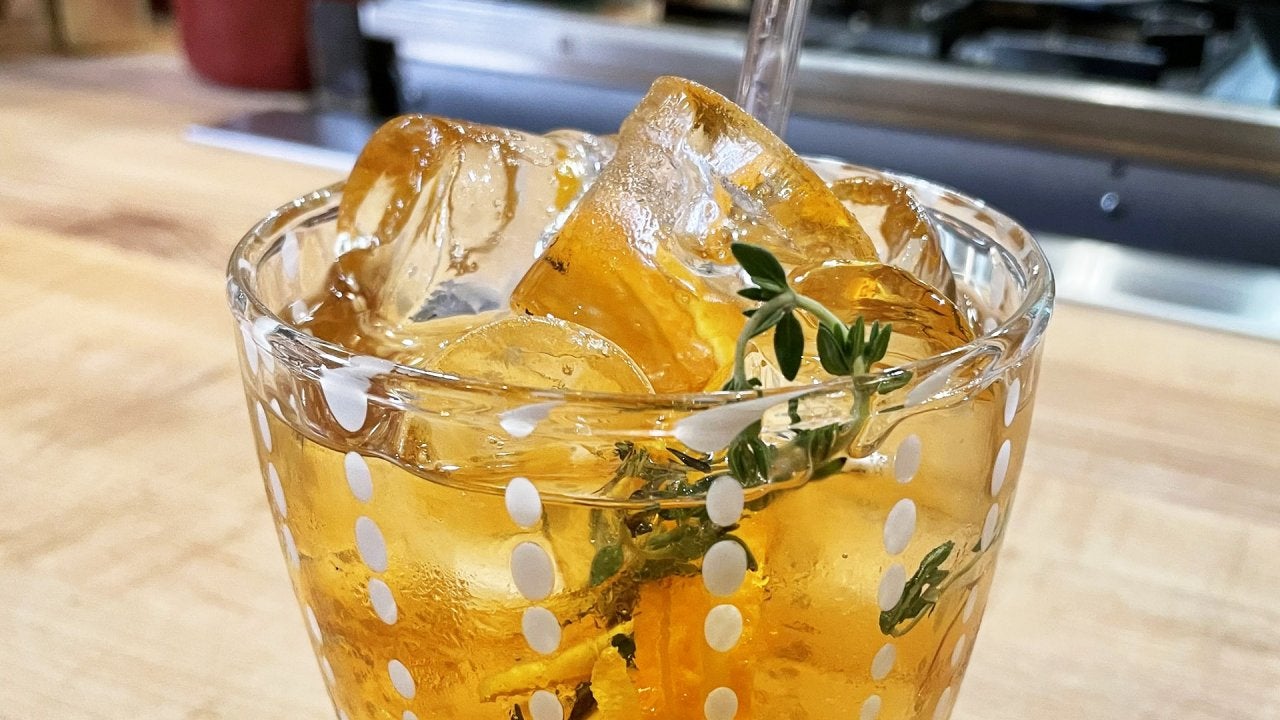 How to Make a Vermouth Spritz | John Cusimano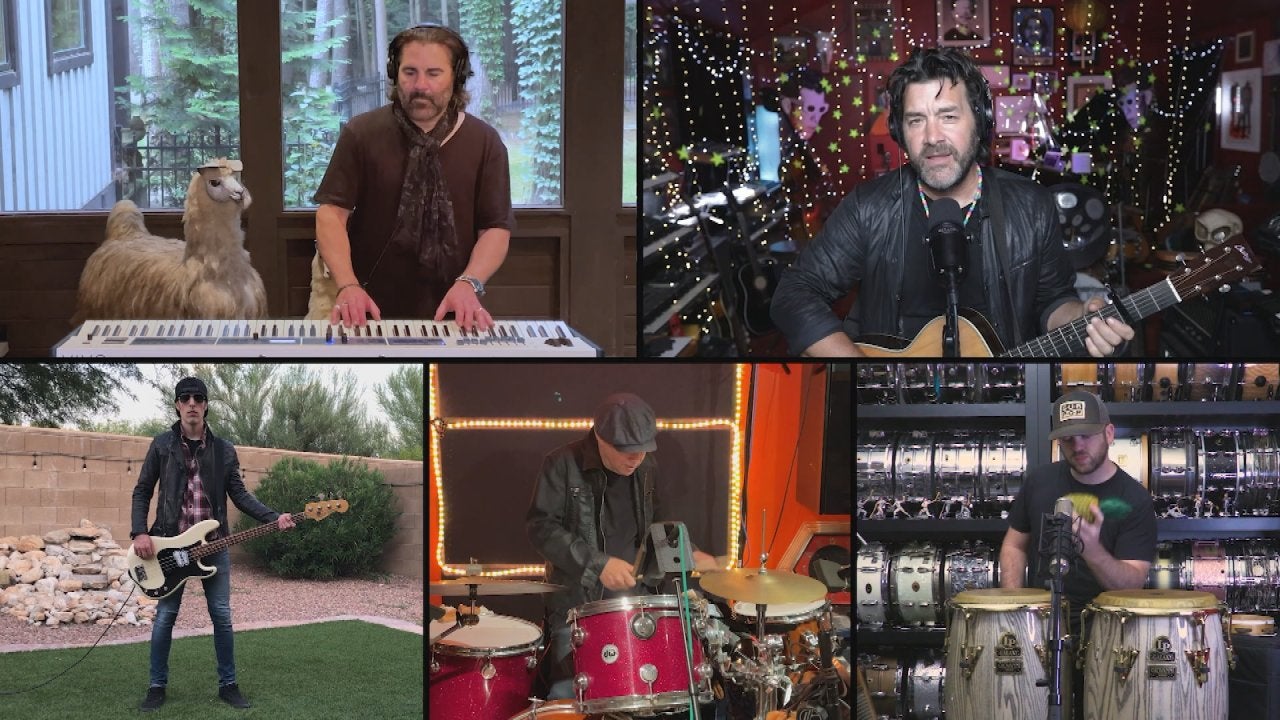 Stop Everything and Listen to "Buongiorno Baby"—the Song John Co…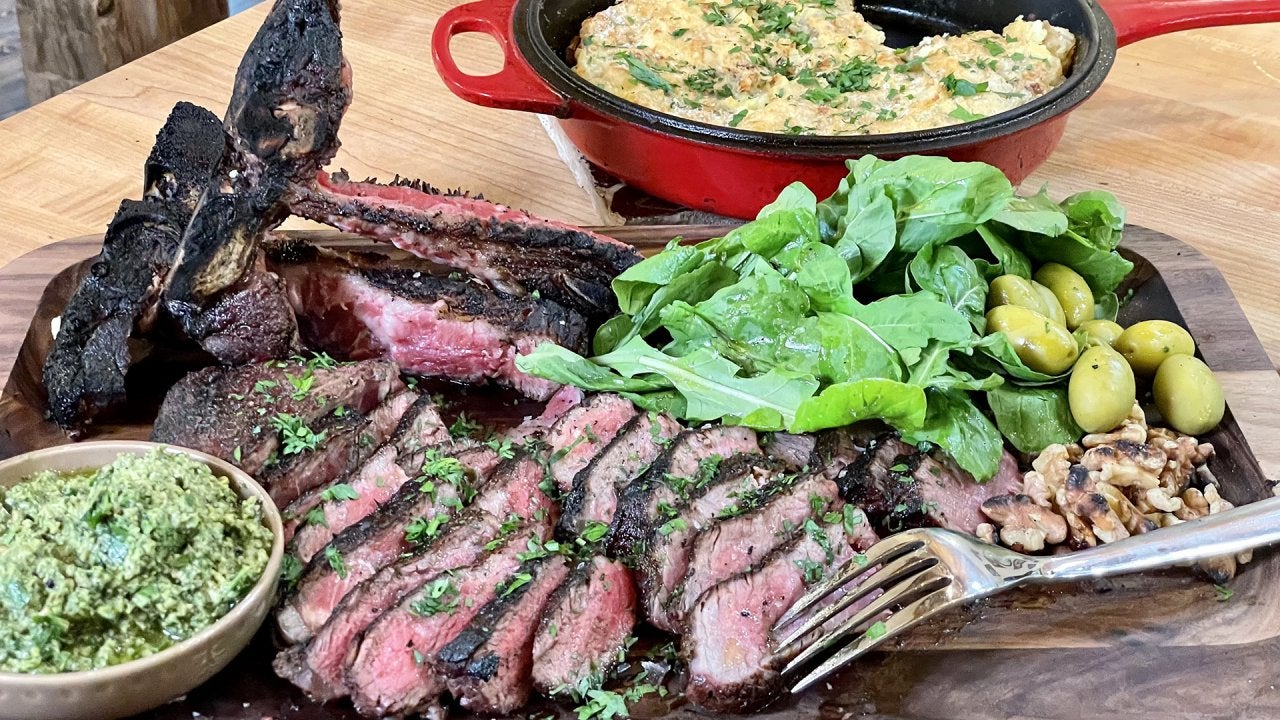 How to Make Bistecca (Porterhouse) with Walnut Salsa Verde and C…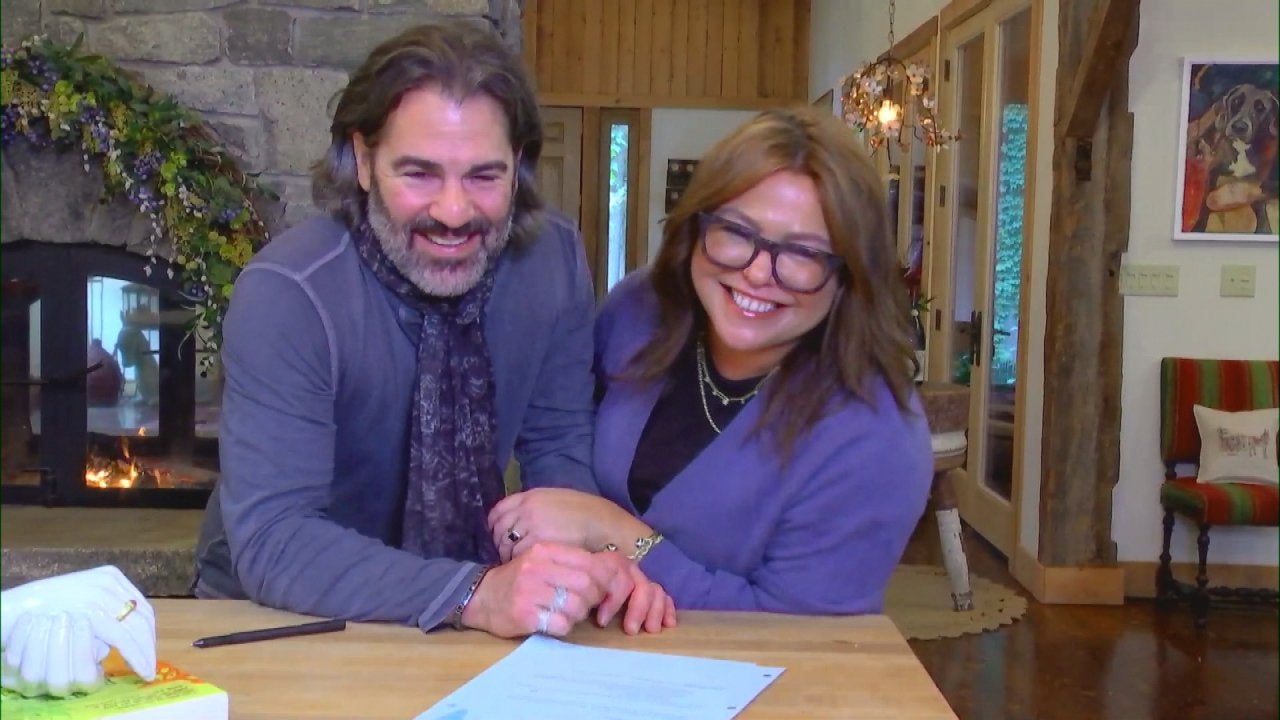 Rachael Reveals Her Favorite Place to Eat in Tuscany, Italy | Q …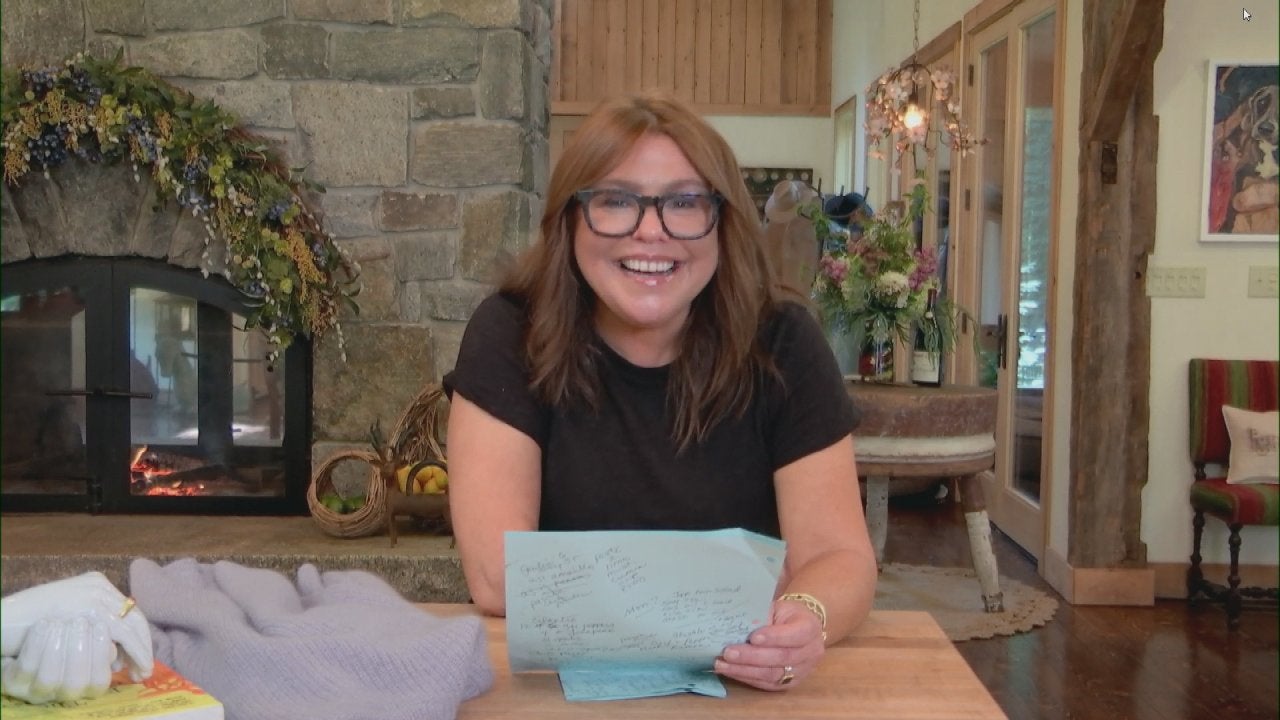 What's In Our Meal Bag? 3 Sweet Stories from Viewers Who Tried R…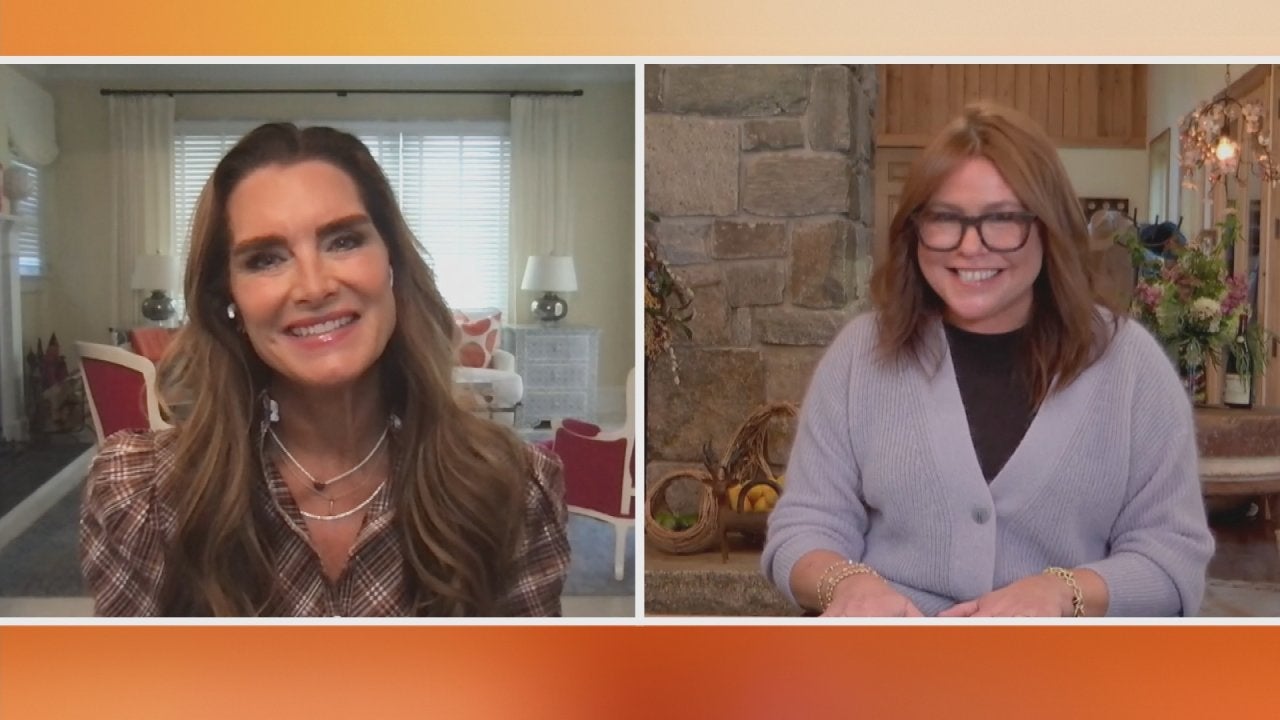 Brooke Shields Tearfully Recounts Devastating Accident + Leg Inj…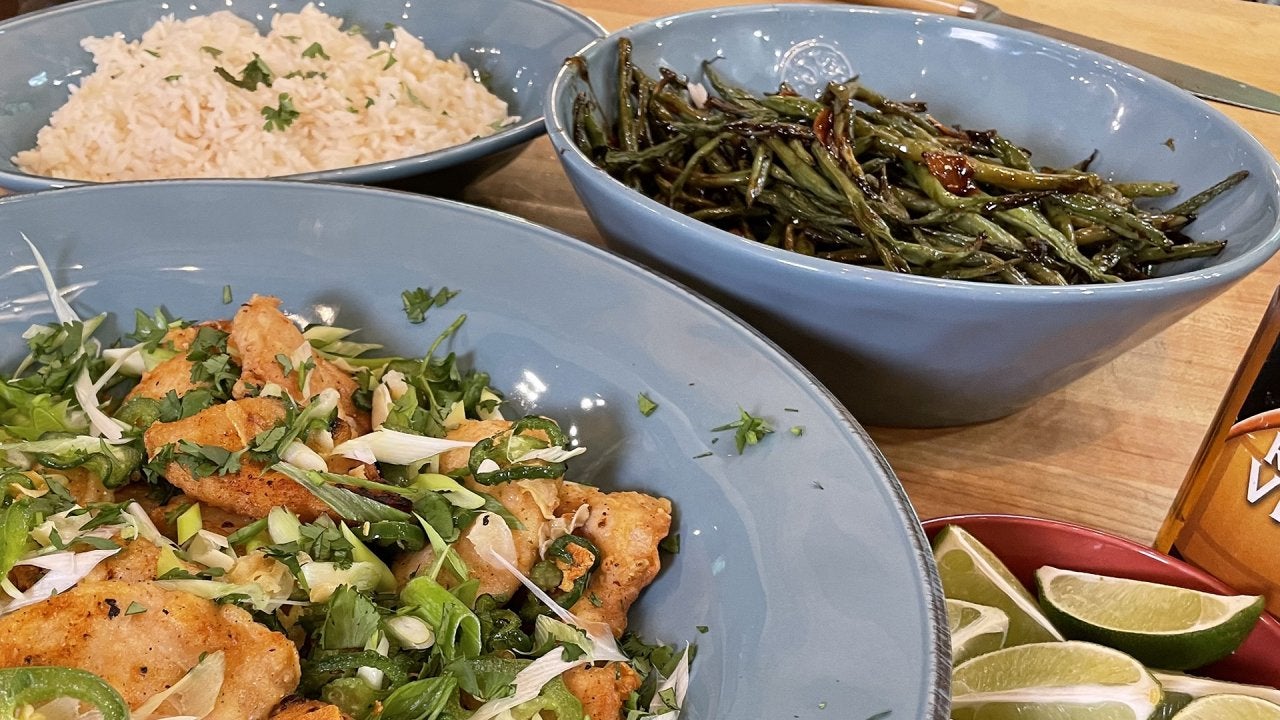 How to Make Roasted Honey-Soy Green Beans | Rachael Ray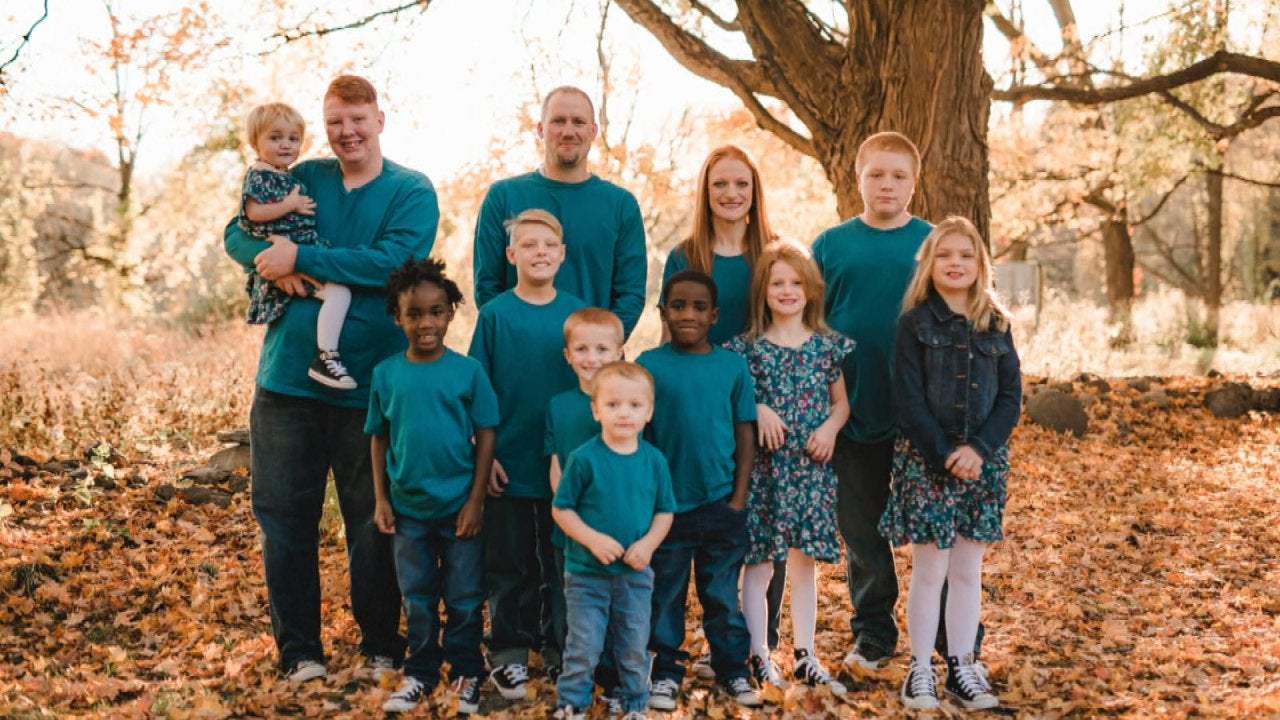 We Surprise a Mom of 10 (Including 6 Foster Kids!) Who Works So …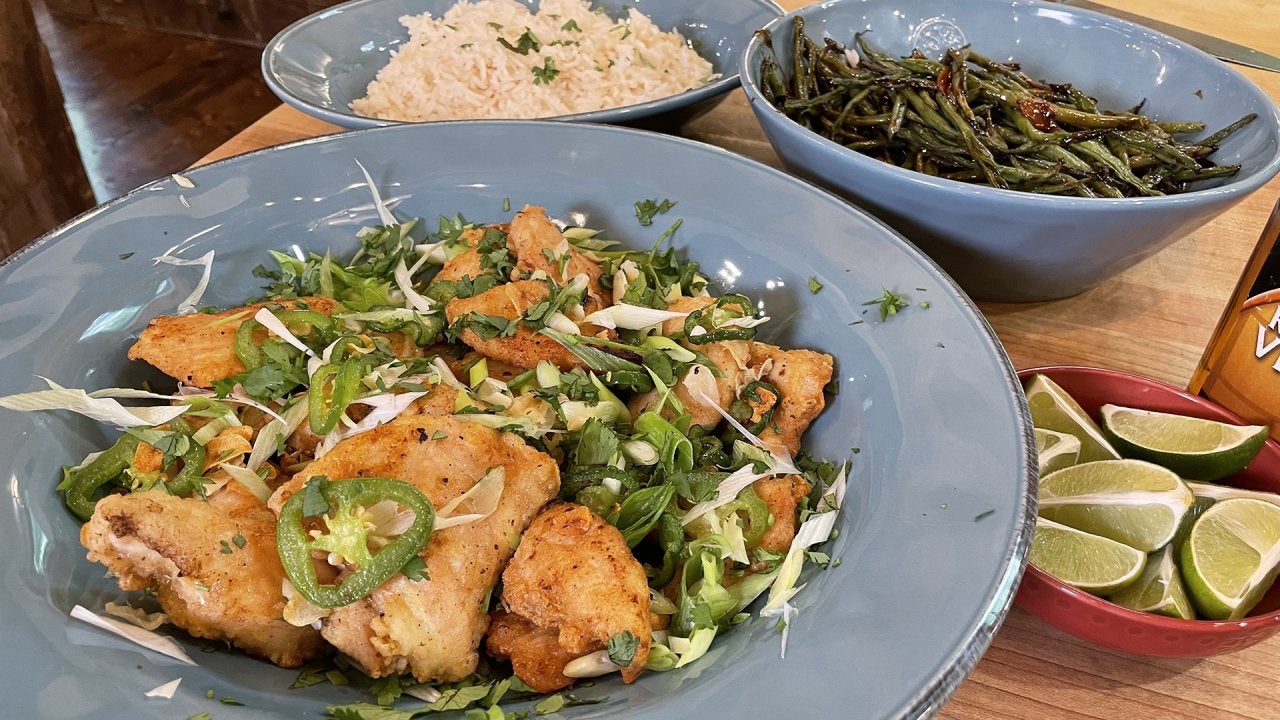 How to Make Salt 'n' Pepper Pork or Chicken | Rachael Ray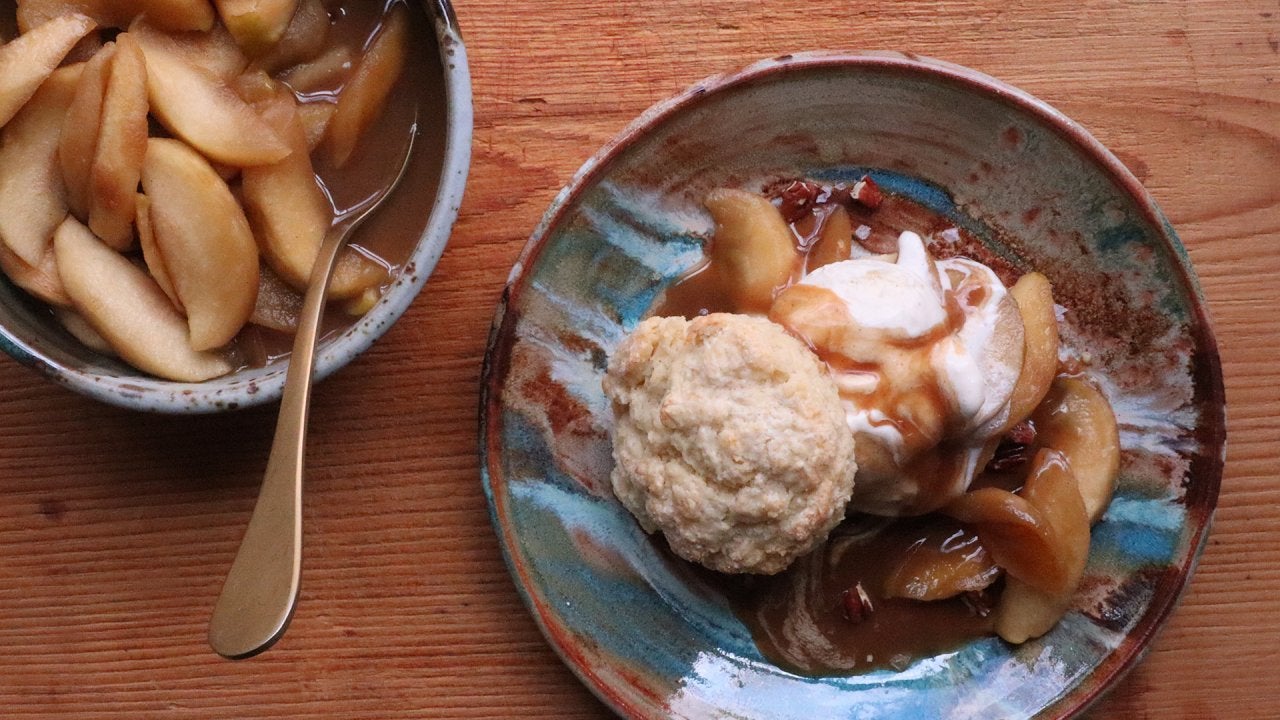 How to Make Caramel Apple Shortcakes | Grant Melton
Ingredients
2 oranges
2 eggs
1/2 cup olive oil
1 1/2 cup sugar, divided
1 1/4 cups flour
1 teaspoon baking powder
1/2 teaspoon salt
2 tablespoons butter
1 ounces orange liqueur, such as Grand Marnier
Whipped cream, for serving
Preparation
Preheat oven to 350°F.

Line a sheet tray with paper towels. Using a mandoline or really sharp knife, cut the oranges into round slices about 1/4-inch thick. Place orange slices onto the paper towel-lined sheet tray. Once the sheet tray is full, cover with another layer of paper towels and place the rest of the oranges on top. Place another layer of paper towels over the last few slices of orange and gently press to dry them out a bit. Set aside.

In a medium mixing bowl, whisk together the eggs, olive oil and 1 cup of sugar. Mix until completely smooth. In another medium bowl, mix together flour, baking powder and salt. Add the dry ingredients into the wet and, using a spatula, fold until the batter has no more dry spots of flour. Set aside.
Place a 10-inch cast-iron skillet over high heat and add the butter. Pour the remaining 1/2 cup sugar onto a plate. Remove the paper towels from the oranges and, working quickly, coat both sides of the orange slices with sugar, shaking off any excess, then place into the hot skillet. Completely cover the bottom of the pan and place any extra orange slices over them. Once all the orange slices are in the pan, cook for minute or two or until the sugar begins to get bubbly on the sides. Carefully add in the shot of orange liqueur—it will most likely ignite, so be prepared. Cook for a few minutes or until the flame dies down. Pour the cake batter into the center of the pan directly over the oranges. Spread the cake batter out slightly—it will spread out in the oven so you don't need to spread it too much.
Place the pan into the oven and bake for 35 minutes.
Cool for 15 minutes before inverting onto a plate then set aside for a few hours before slicing into it.
MORE
:
Grant's 'Pecan Pie' Skillet Cake

Skillet Banana Cake

Skillet Hot Fudge Cake