Christopher Kimball's Caramel Oranges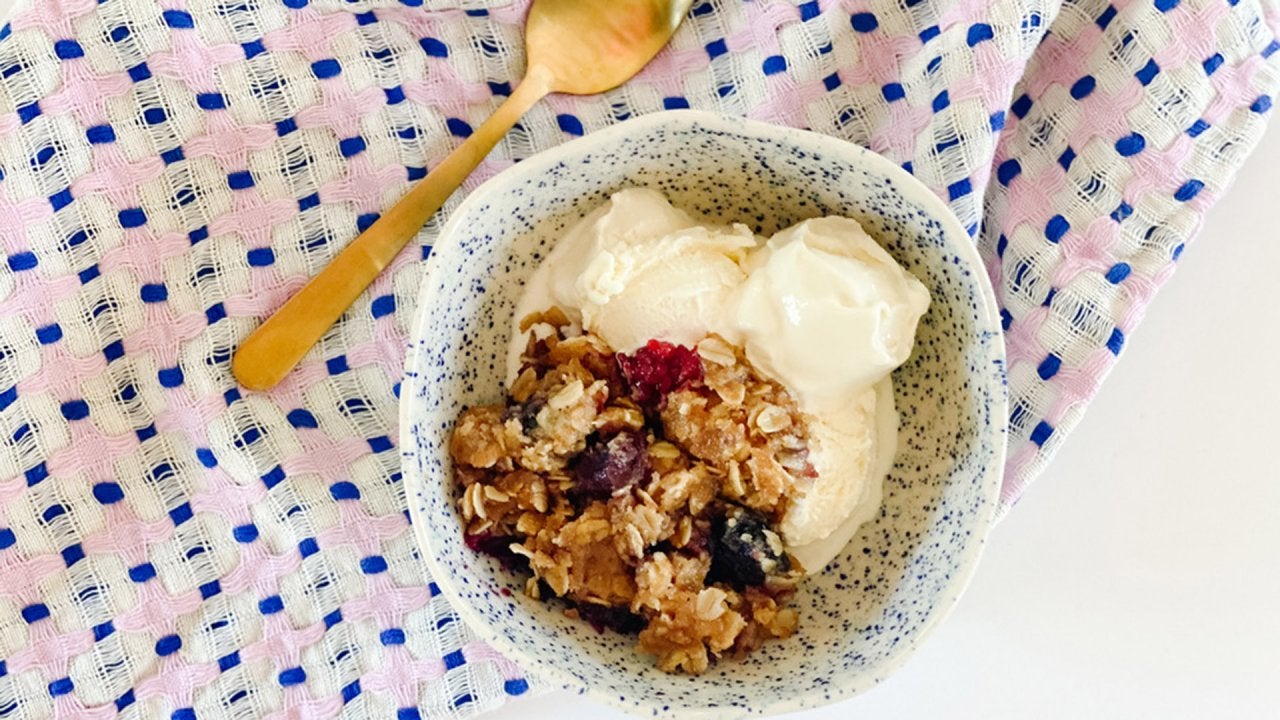 How To Make Oat Crumb Topping For Fruit Crumbles | Pantry Recipe…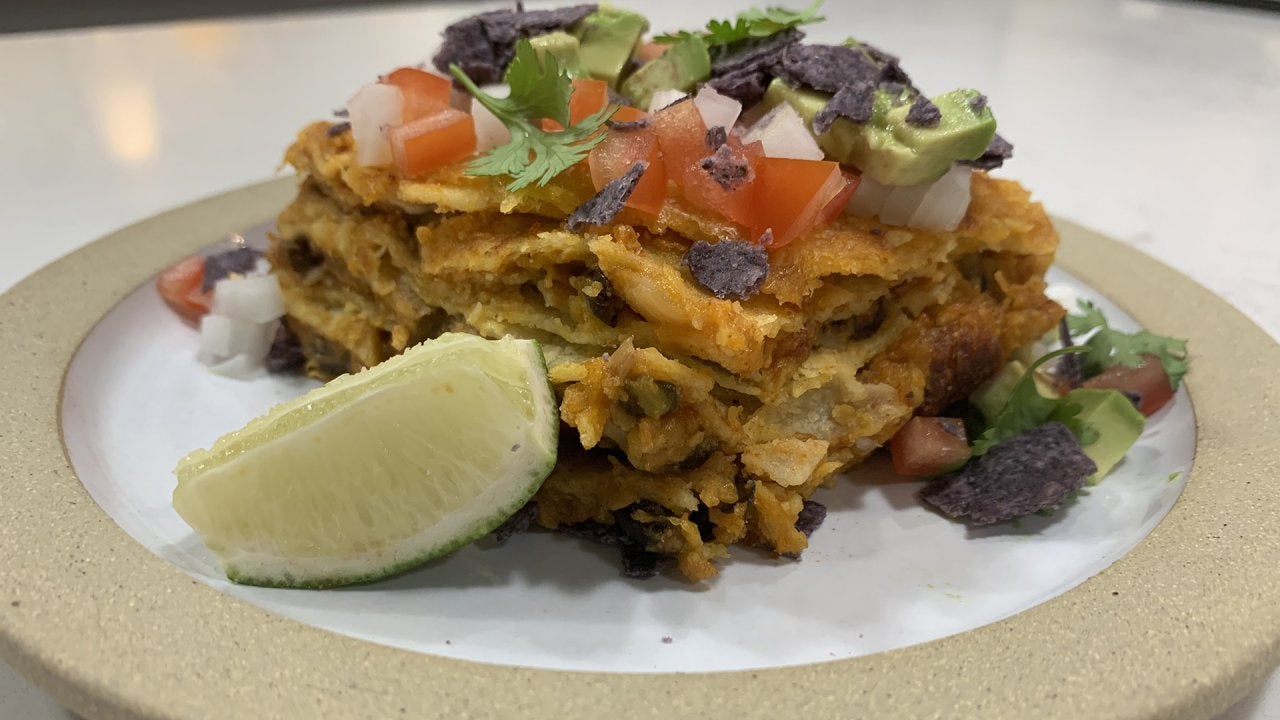 How To Make a Pumpkin Enchilada-Inspired Casserole | Pantry Clea…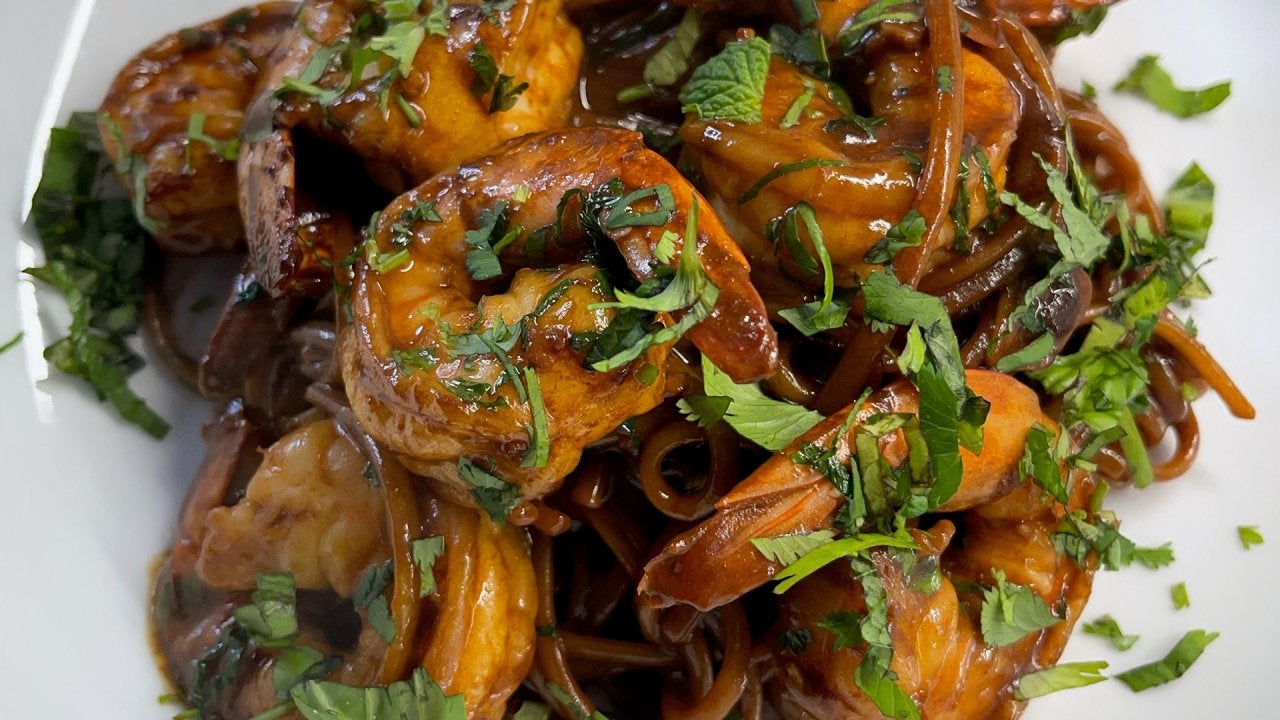 How To Make Spicy Thai Peanut Noodles with Sambal Shrimp | Pantr…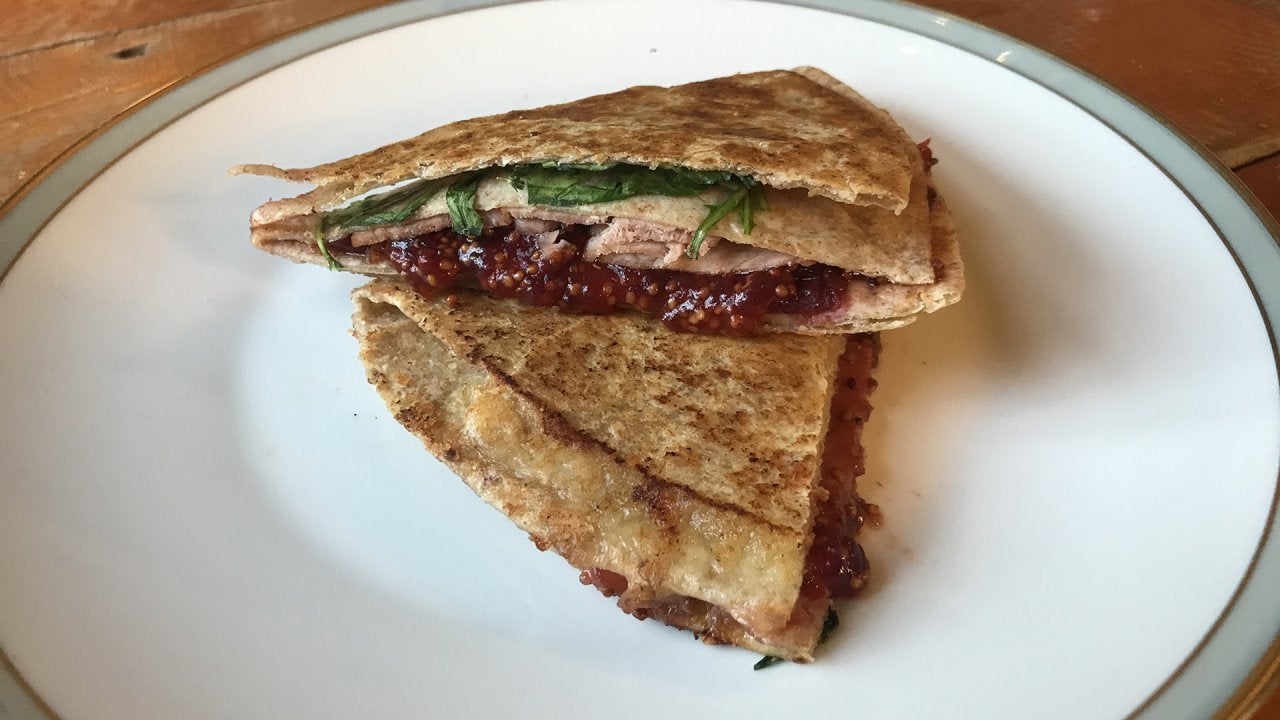 How To Make a Ham and Cheese Tortilla Wrap Melt Using The TikTok…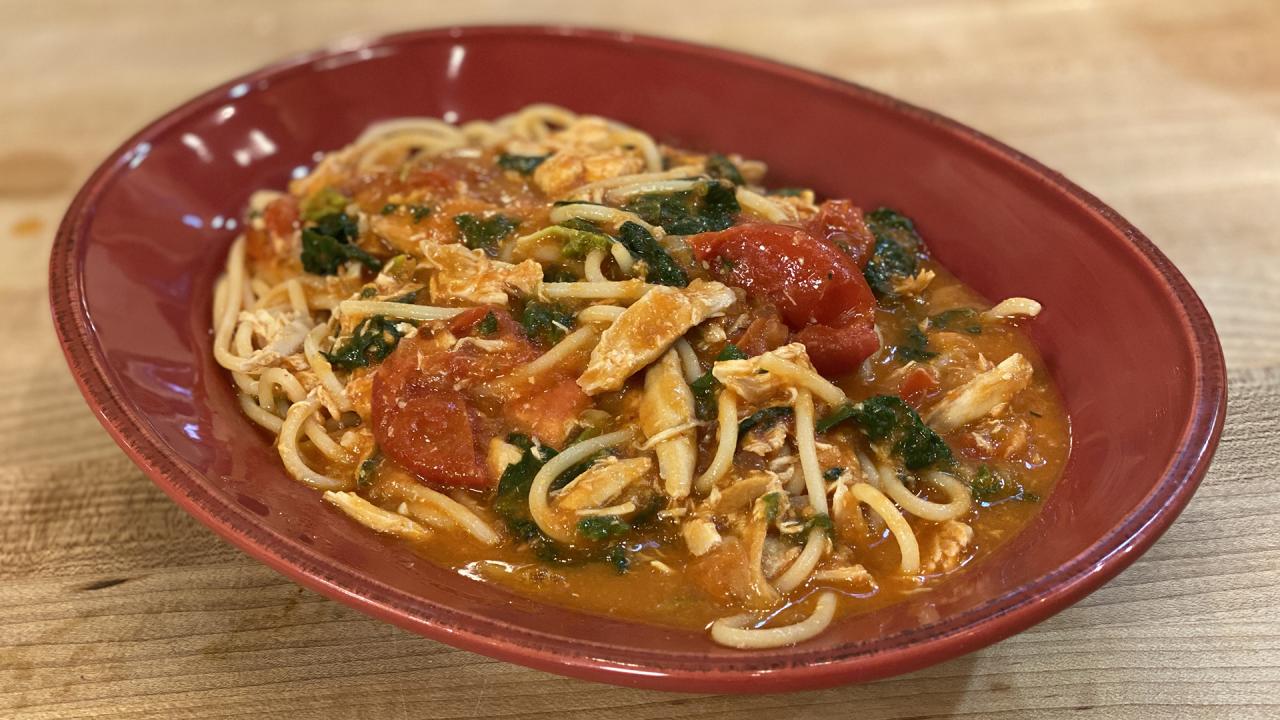 How To Make An Easy Florentine Pasta with Italian Tuna or Pulled…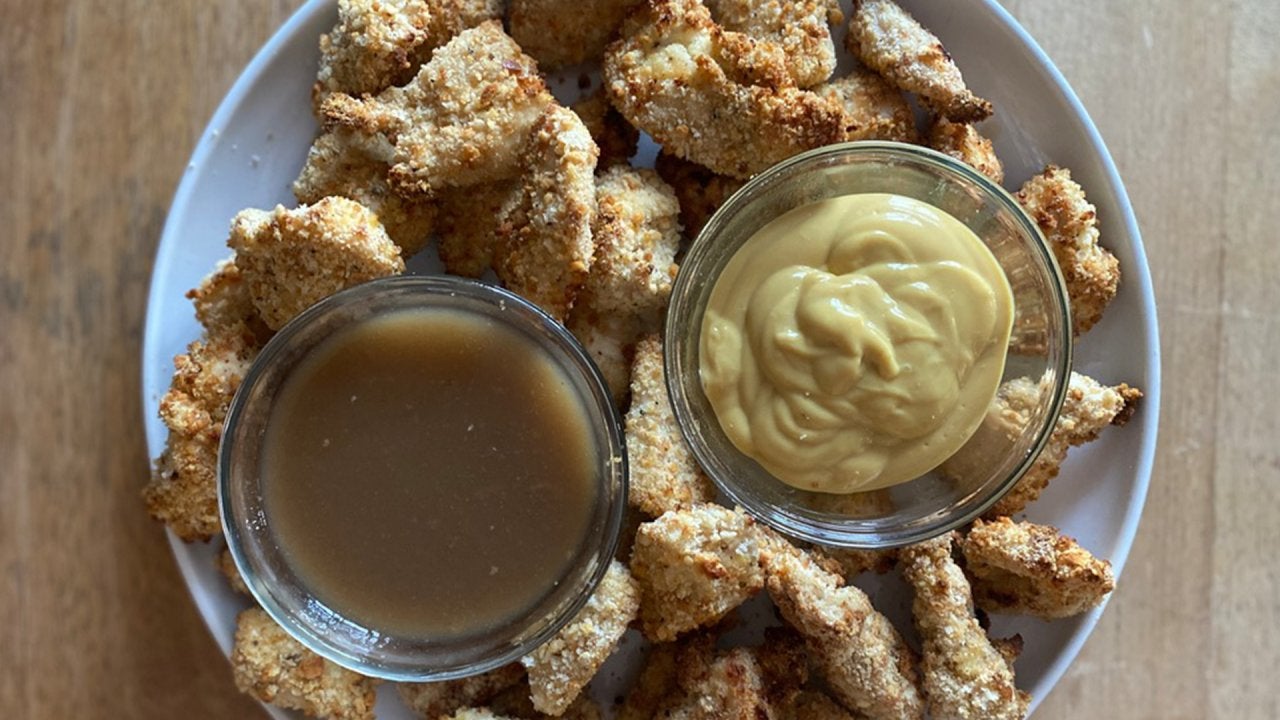 How To Make Air Fryer Stuffing-Coated Chicken Nuggets | Pantry C…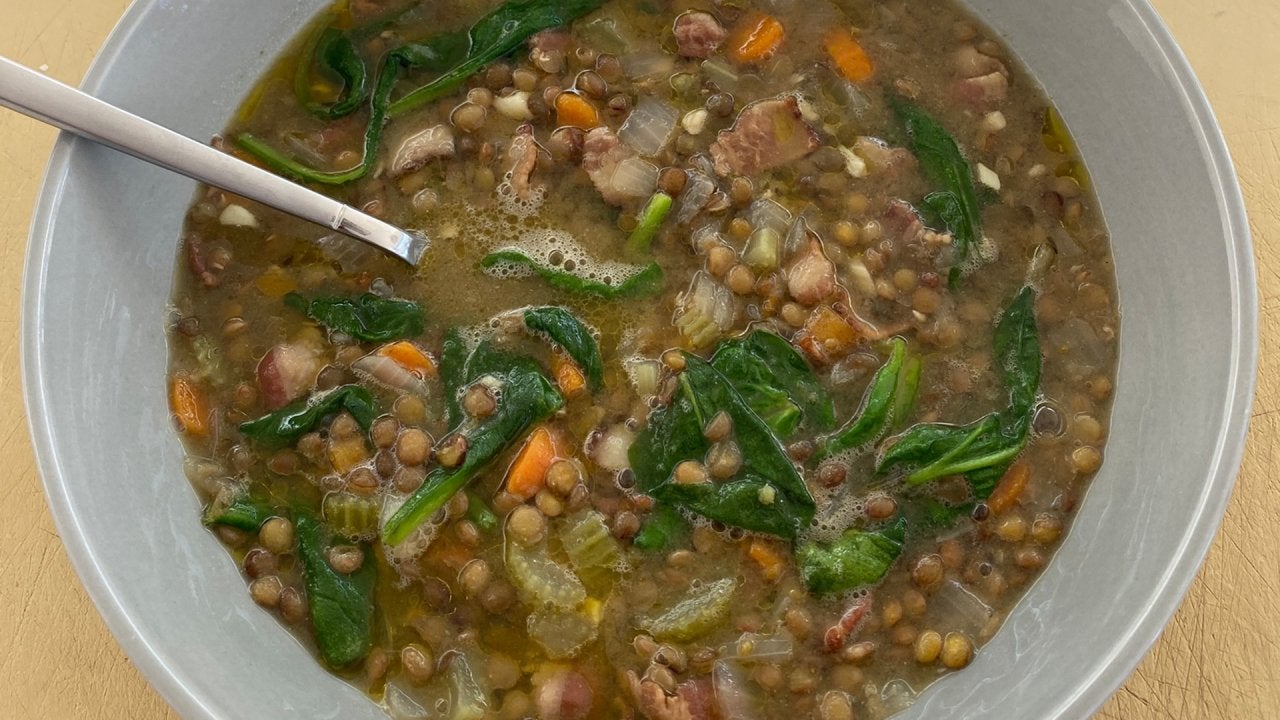 How To Make Lentil Soup | Pantry Recipe | Marc Murphy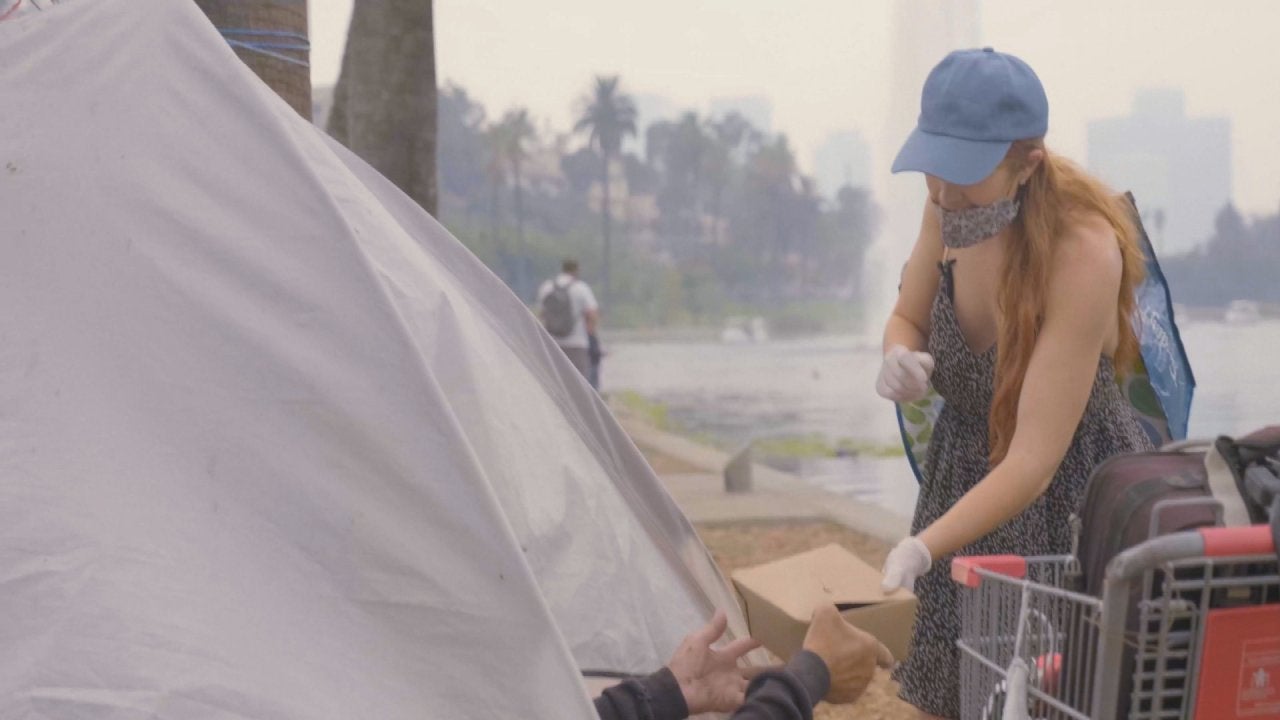 Meet The Chef Whose Nonprofit Provides Healthy Meals + Human Con…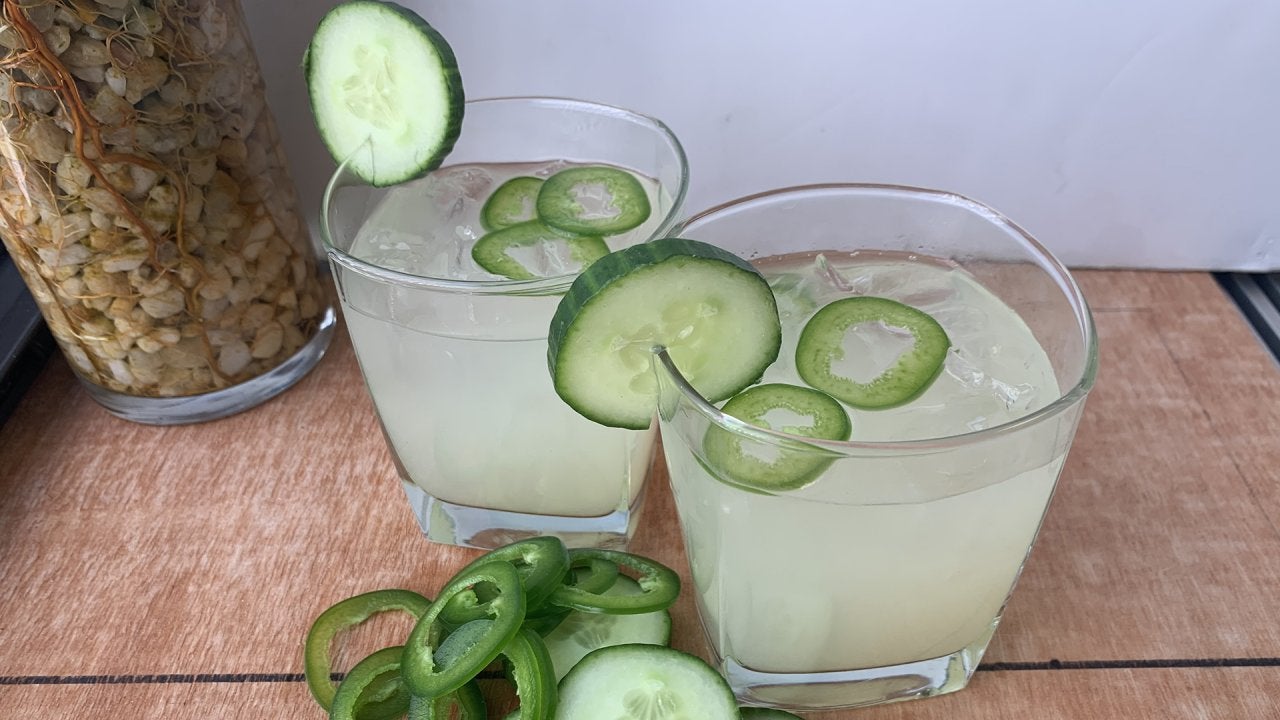 How To Make a Cucumber Margarita | John Cusimano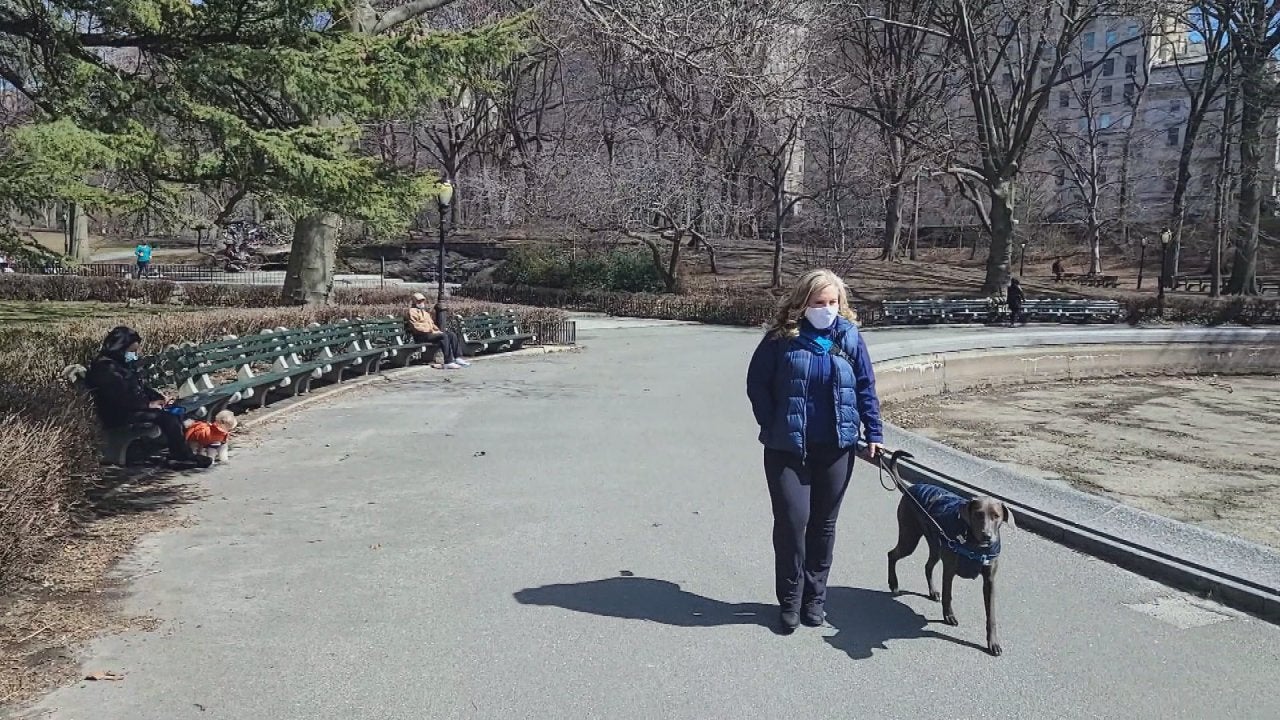 See Rachael's Dog Bella Boo Blue's Adorable First Trip to NYC's …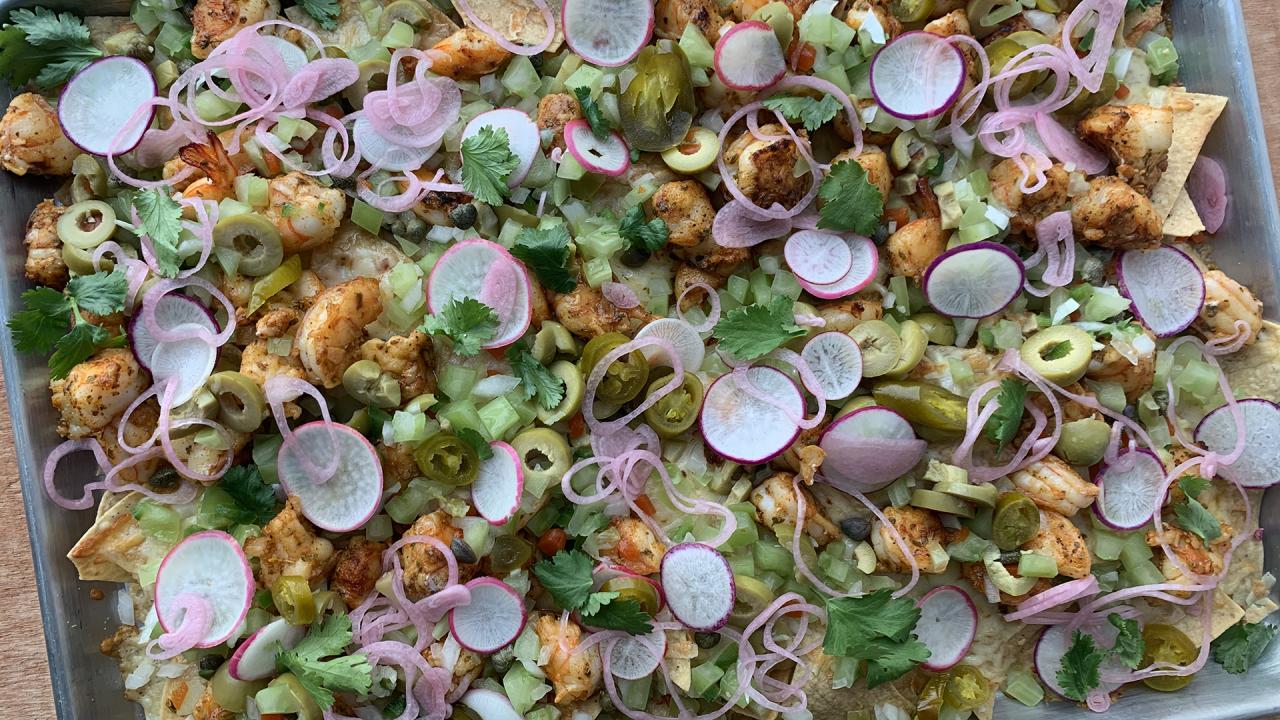 How To Make Shrimp Nachos with Green Tomato or Raw Tomatillo Ver…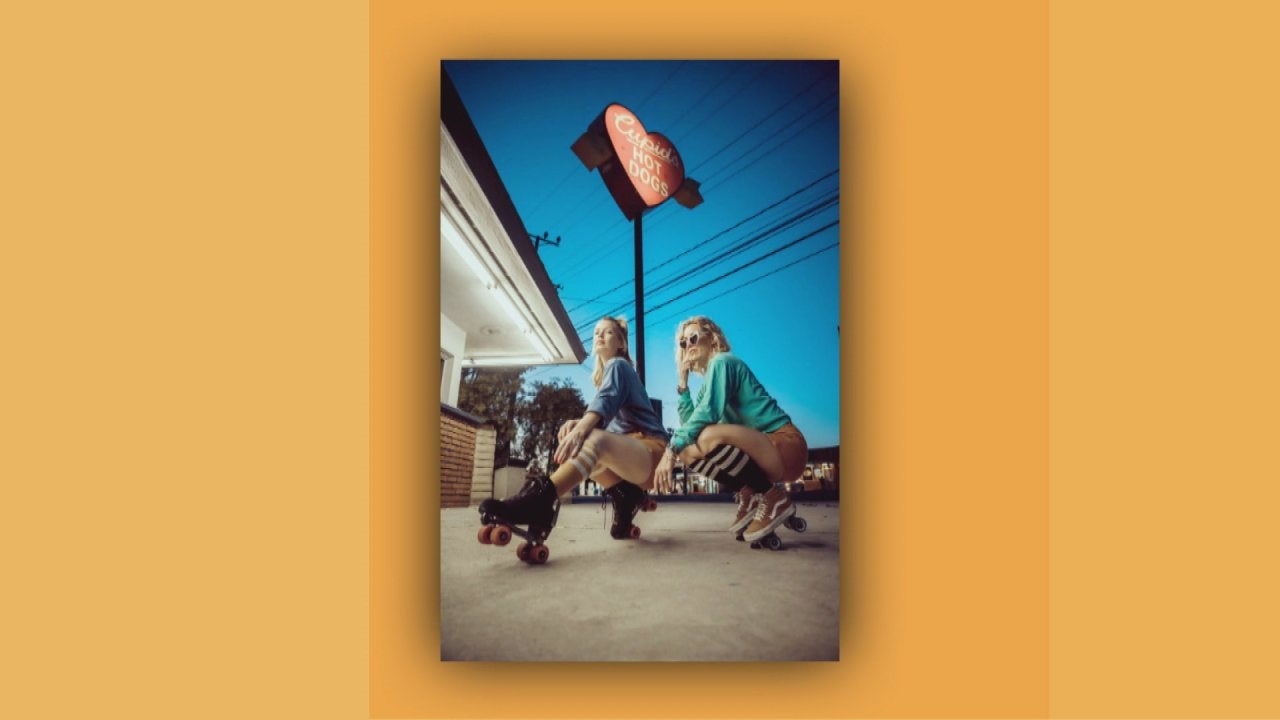 75-Year-Old Hot Dog Stand In L.A. Goes Viral On TikTok After Bec…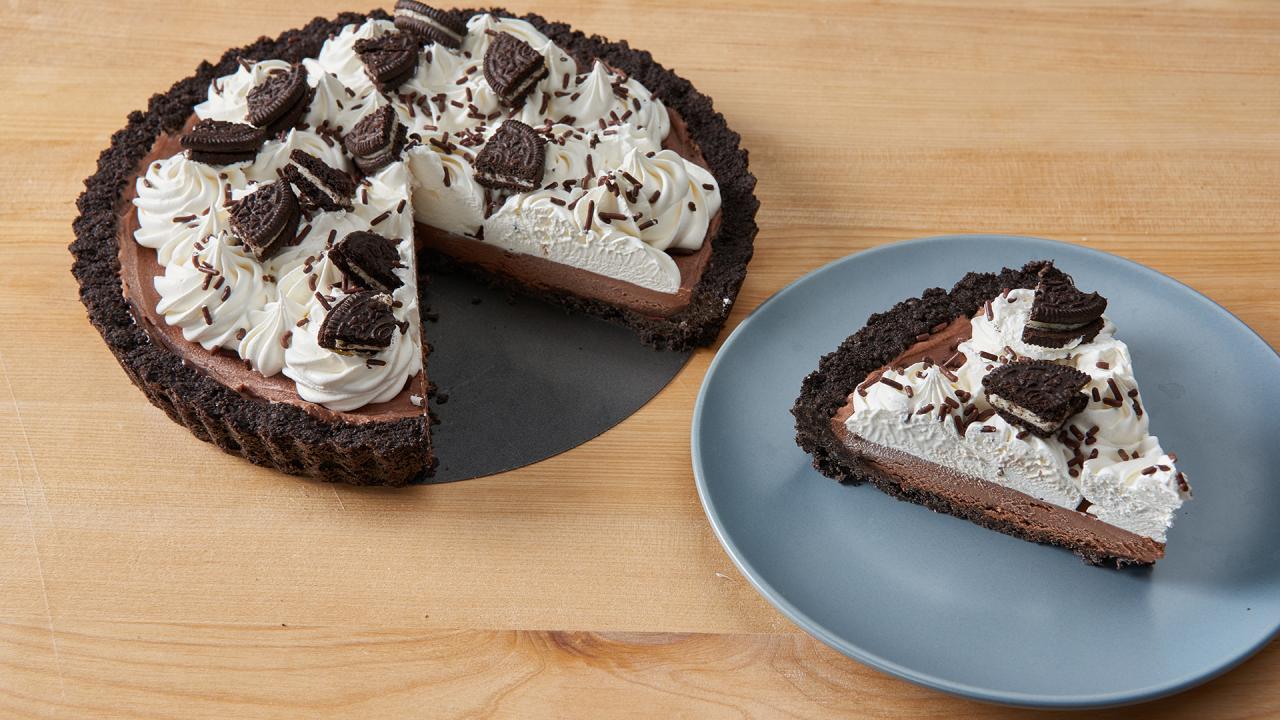 How To Make No-Bake Chocolate Cream Pie | Duff Goldman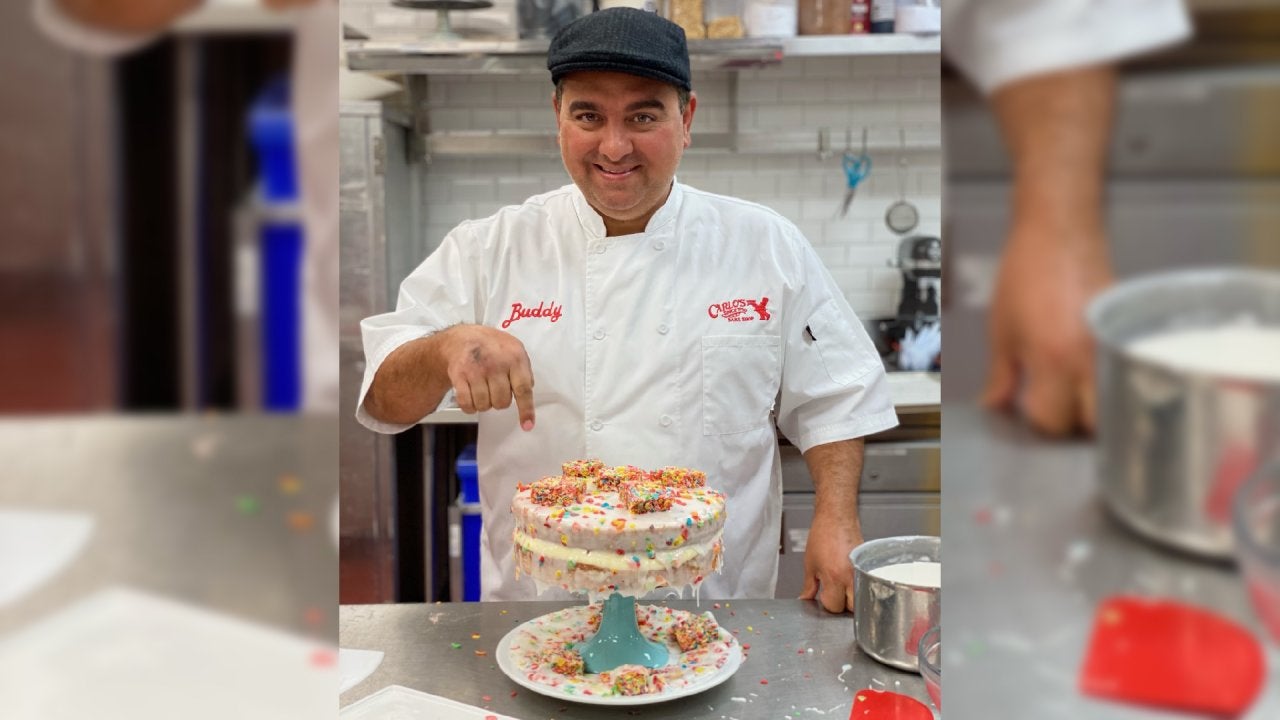 How To Make Waterfall Cake | Cake Boss Buddy Valastro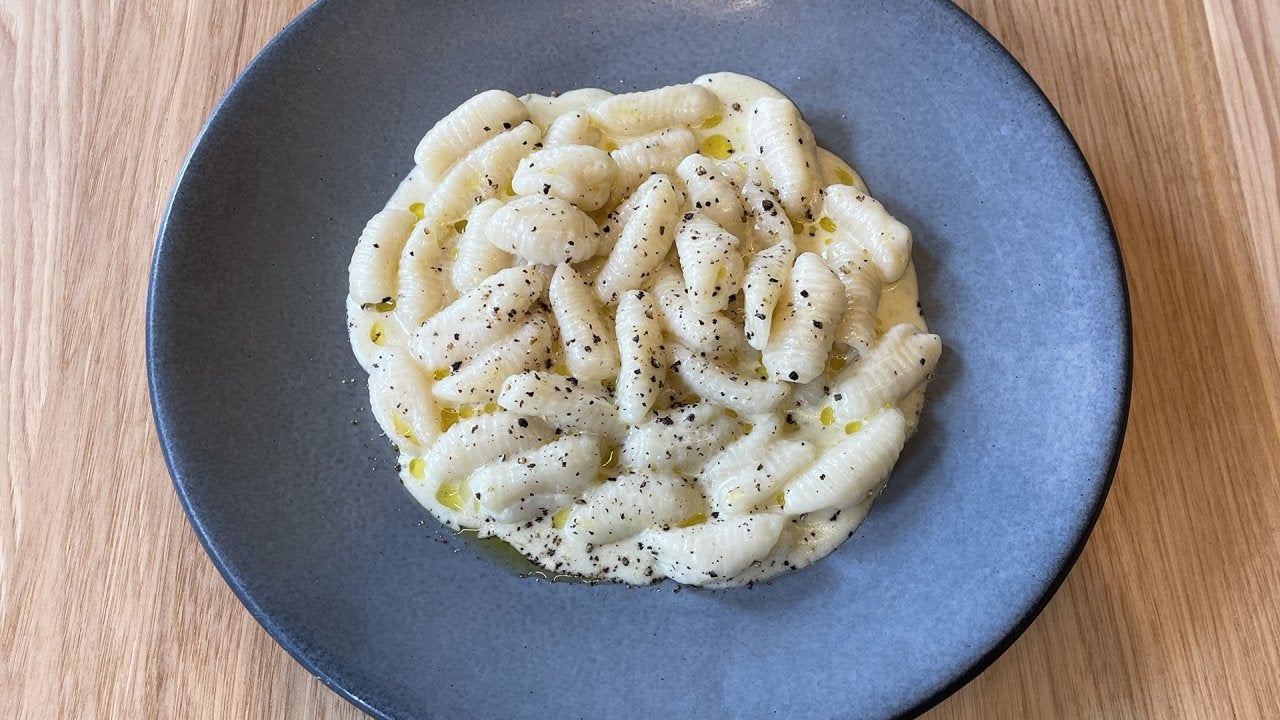 How To Make Cacio e Pepe With Homemade Cavatelli | Top Chef Joe …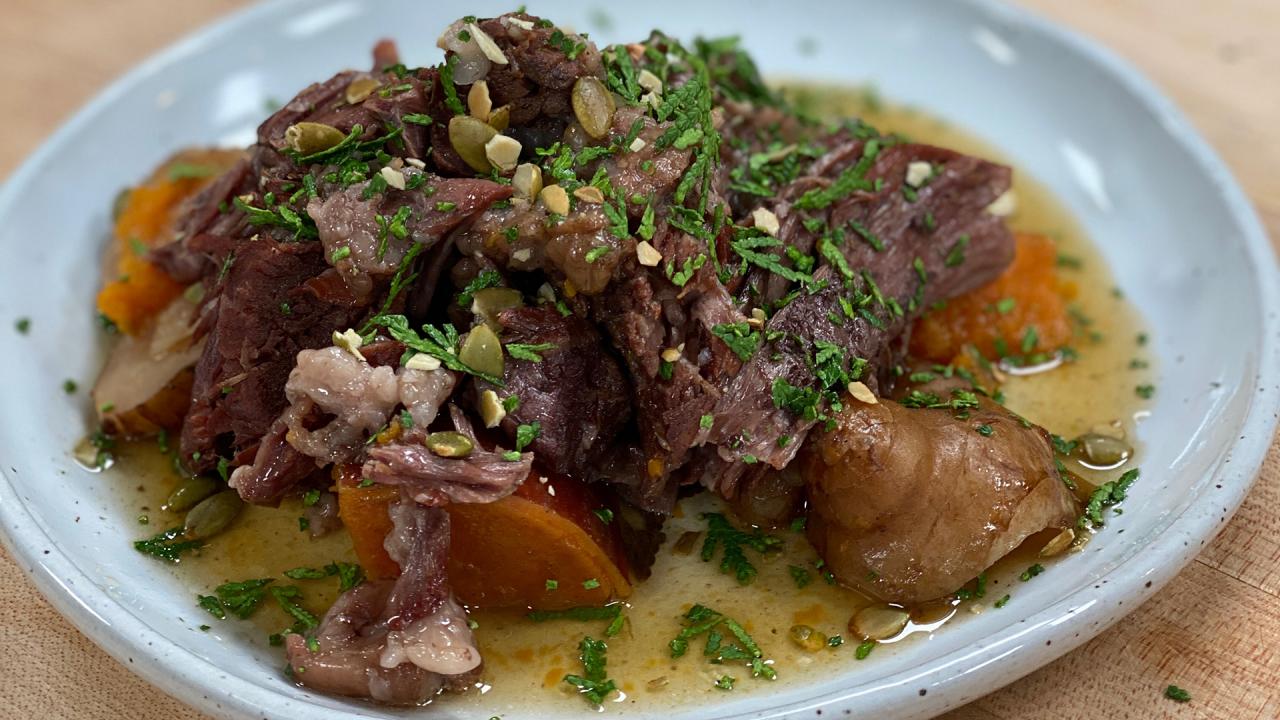 How To Make Cedar Braised Bison | Chef Sean Sherman | The Sioux …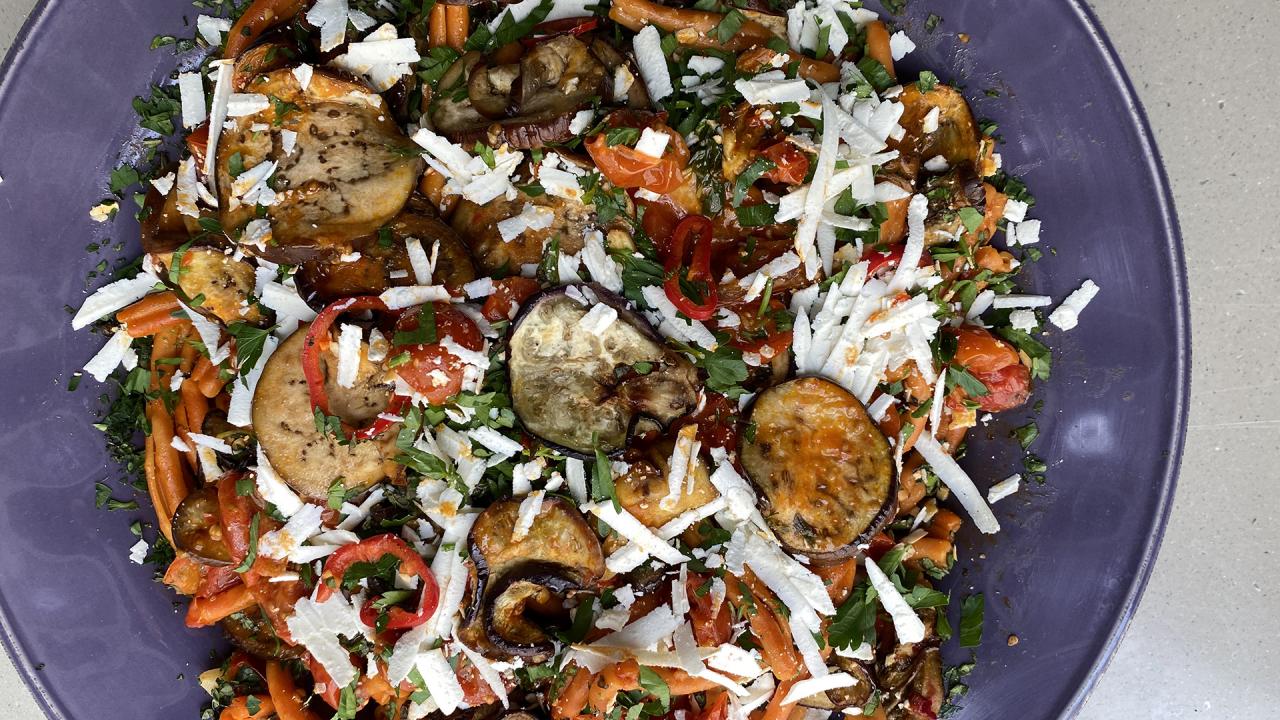 How To Make Pasta alla  Norma | Roasted Eggplant Pasta | Rachael…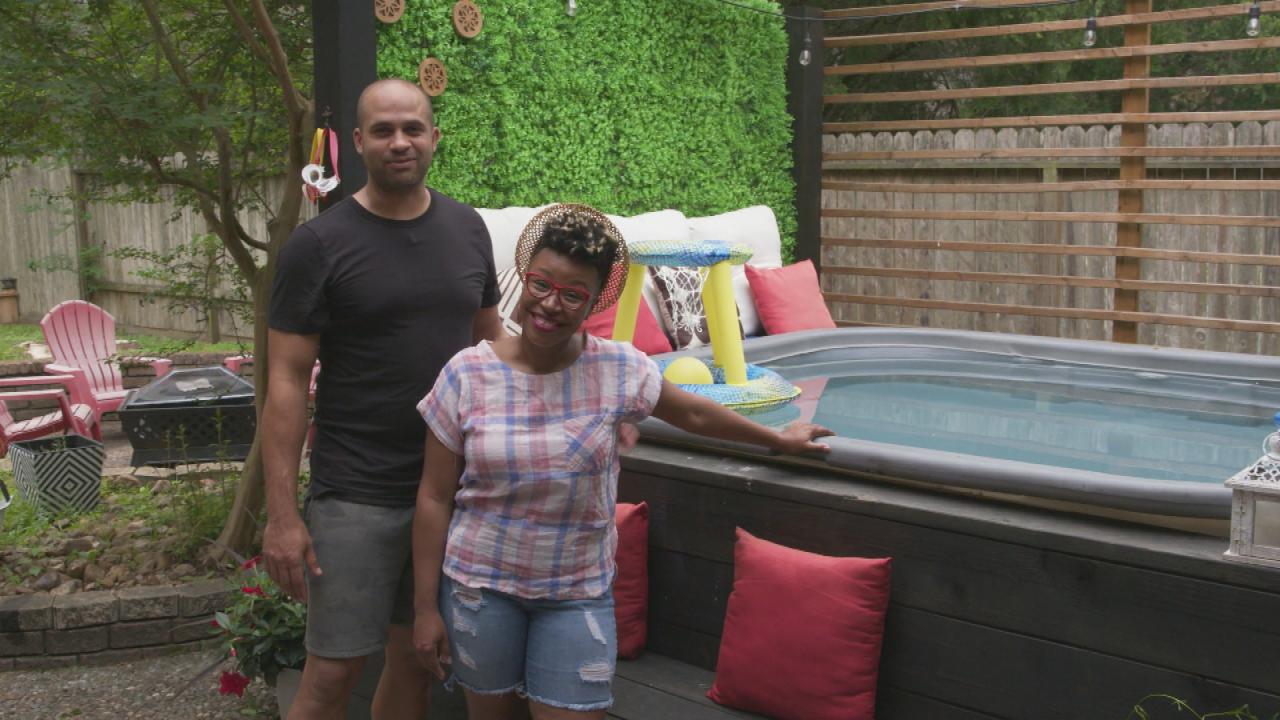 Two Steps Home HGTV Couple Gives Backyard Tour With Vertical Gar…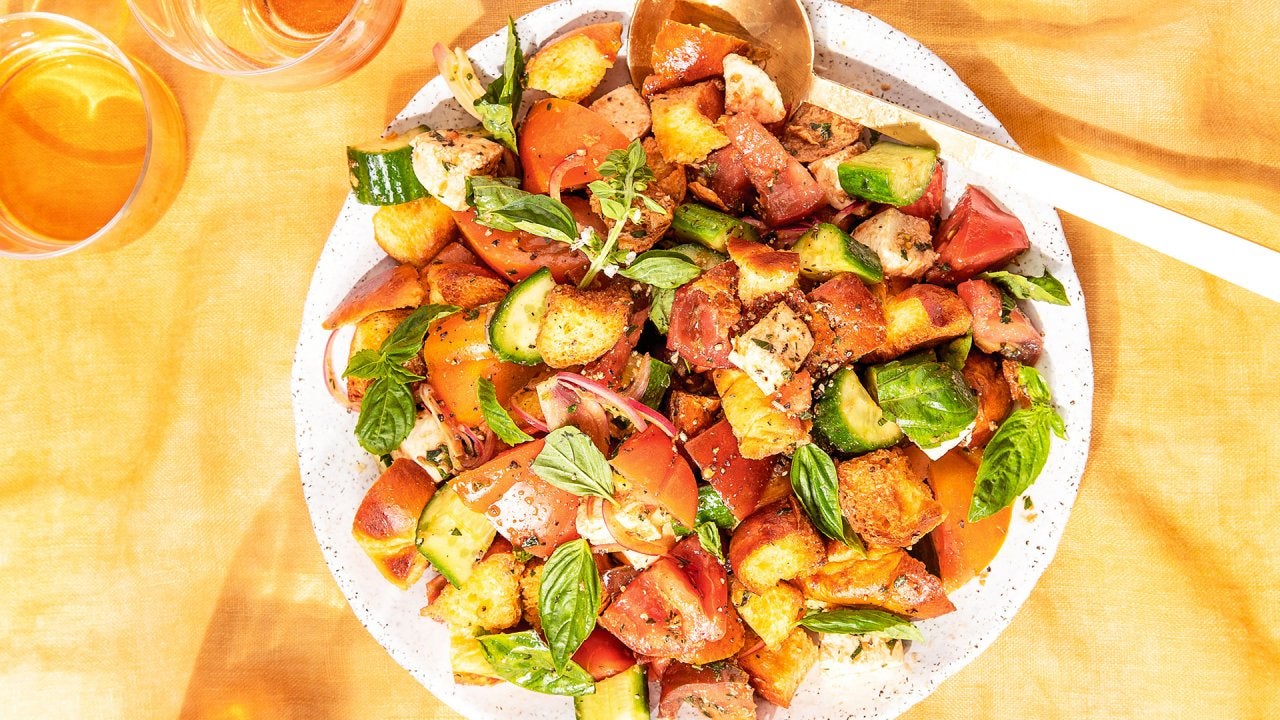 How To Make Challah Panzanella | Jake Cohen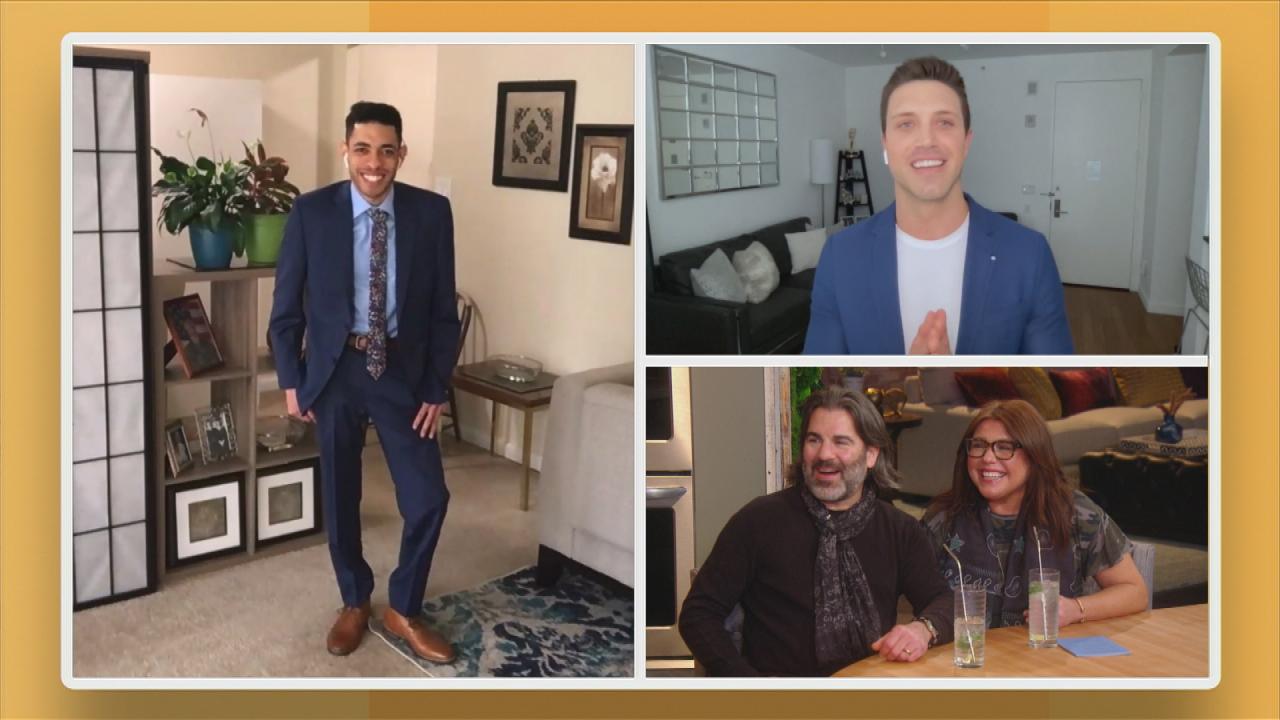 Tommy DiDario Styles Man Who Went Viral Offering To Do Odd Jobs …
Ingredients
8 medium (about 4 1/2 pounds) navel or Cara Cara oranges, or a combination of both
1 cup (7 ounces) white sugar
2 cinnamon sticks or star anise pods
2 tablespoons salted butter
Preparation
Juice 2 oranges to yield 3/4 cup juice and set aside. (If 2 oranges don't yield enough juice, add water to measure 3/4 cup total.)

Slice off the top and bottom half inch from each of the remaining 6 oranges. Stand each orange on one of its flat ends and use a sharp knife to cut down and around the fruit, following the contours of the flesh and cutting away all of the skin and white pith. Turn each orange on its side and thinly slice crosswise into rounds. In a 13x9-inch baking dish, arrange the rounds in a single layer, slightly overlapping them.

In a medium saucepan, combine the sugar, 1/4 cup of the orange juice and the cinnamon or star anise. Bring to a boil over medium-high heat (this should take 2-3 minutes) and cook, swirling the pan occasionally, until the sugar begins to color at the edges, another 3-5 minutes (the bubbles should go from thin to frothy, to thick and shiny). Reduce the heat to medium-low and cook, swirling the pan often, until the sugar is coppery brown, an additional 1-3 minutes. Remove the pan from the heat, add the butter and whisk until melted.
Add a splash of the remaining orange juice and whisk until smooth (the mixture will steam and bubble vigorously) then add the remaining orange juice and whisk until fully incorporated. If the caramel separates and sticks to the bottom of the pan, return it to the heat and simmer until the hardened caramel dissolves.
Pour the caramel evenly over the oranges, cover with plastic wrap and refrigerate for at least 3 hours and up to 6.
To serve, use a slotted spoon to transfer the oranges to a serving platter or individual plates, allowing the caramel to drip off back into the baking dish. Remove and discard the star anise or cinnamon from the caramel then whisk to recombine the caramel. Pour caramel over the oranges and serve with ice cream, thick yogurt or pound cake, topped with toasted, chopped nuts.
MORE
:
John's Blood Orange Margarita
Damaris Phillips' Chocolate-Orange Cereal Mix
You're Going to Want to Put This Salted Caramel Sauce on EVERYTHING