How To Make Cheese Souffle Frittata with Prosciutto and Arugula …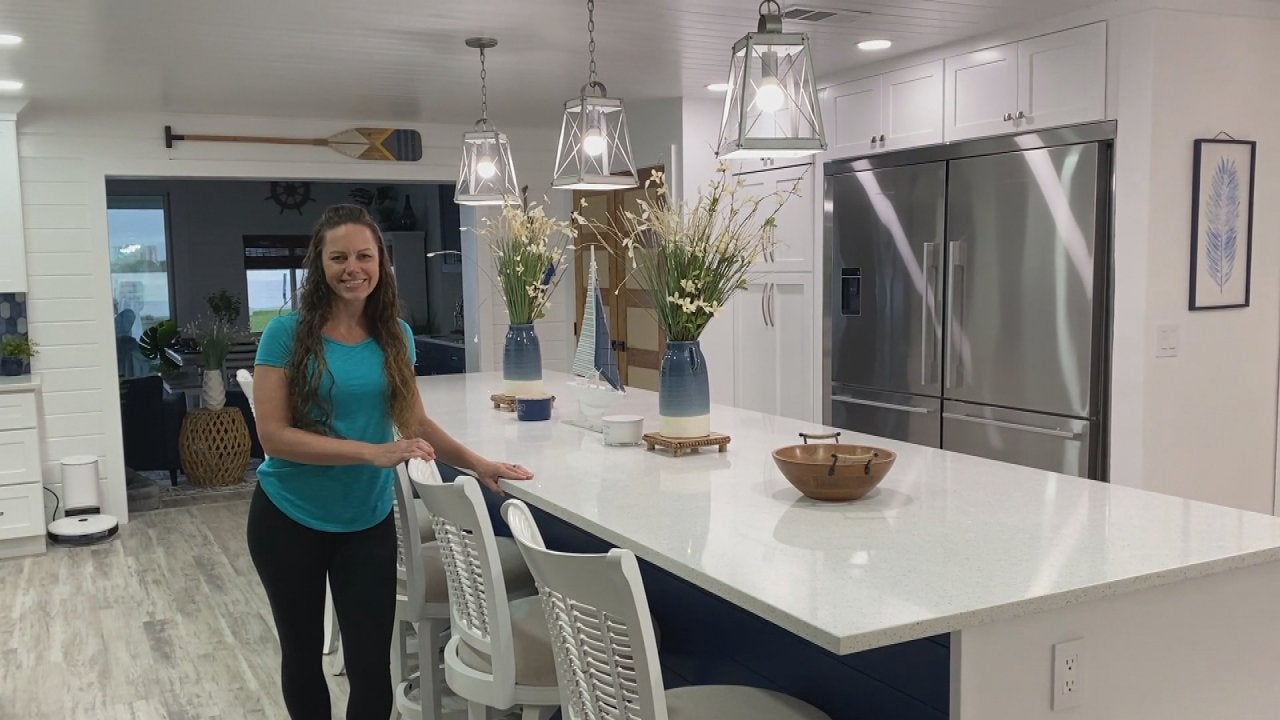 This DIYer Is Renovating Her Entire House While Her Husband Is D…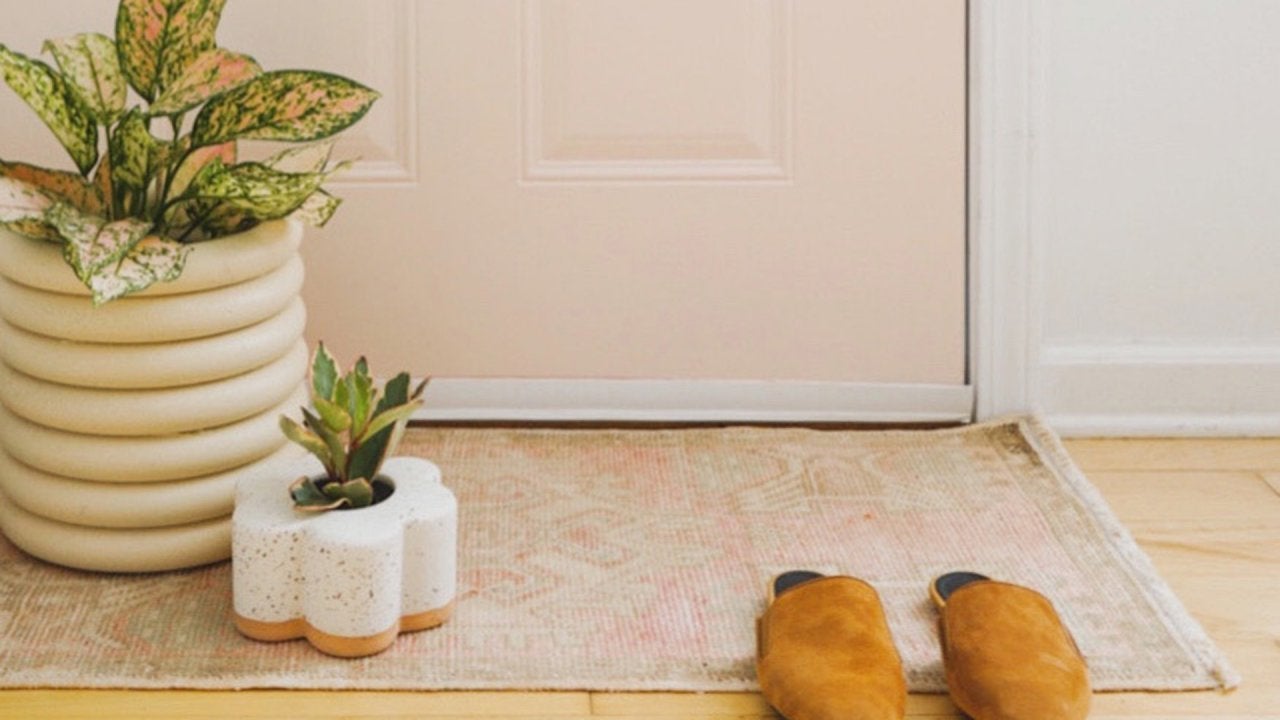 How to DIY "Stone" Planter That Look Expensive—But Are Made With…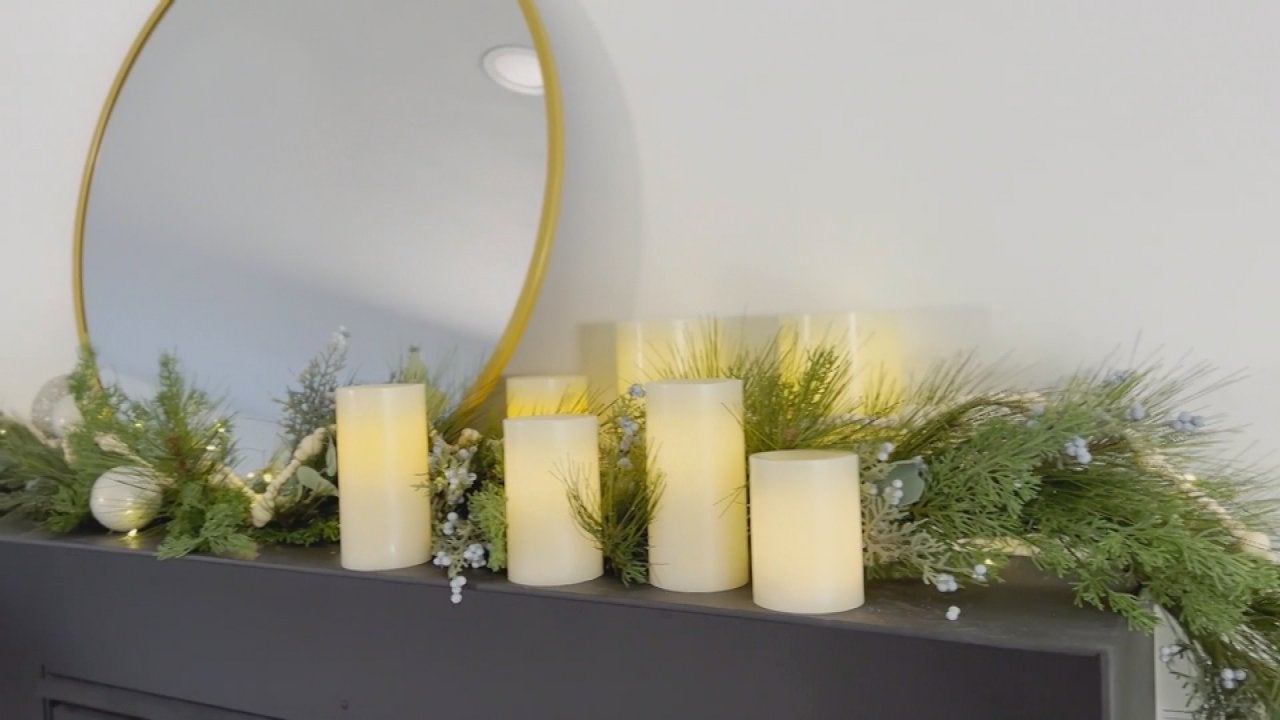 How to Recreate Bobby Berk's Asymmetrical Holiday Mantel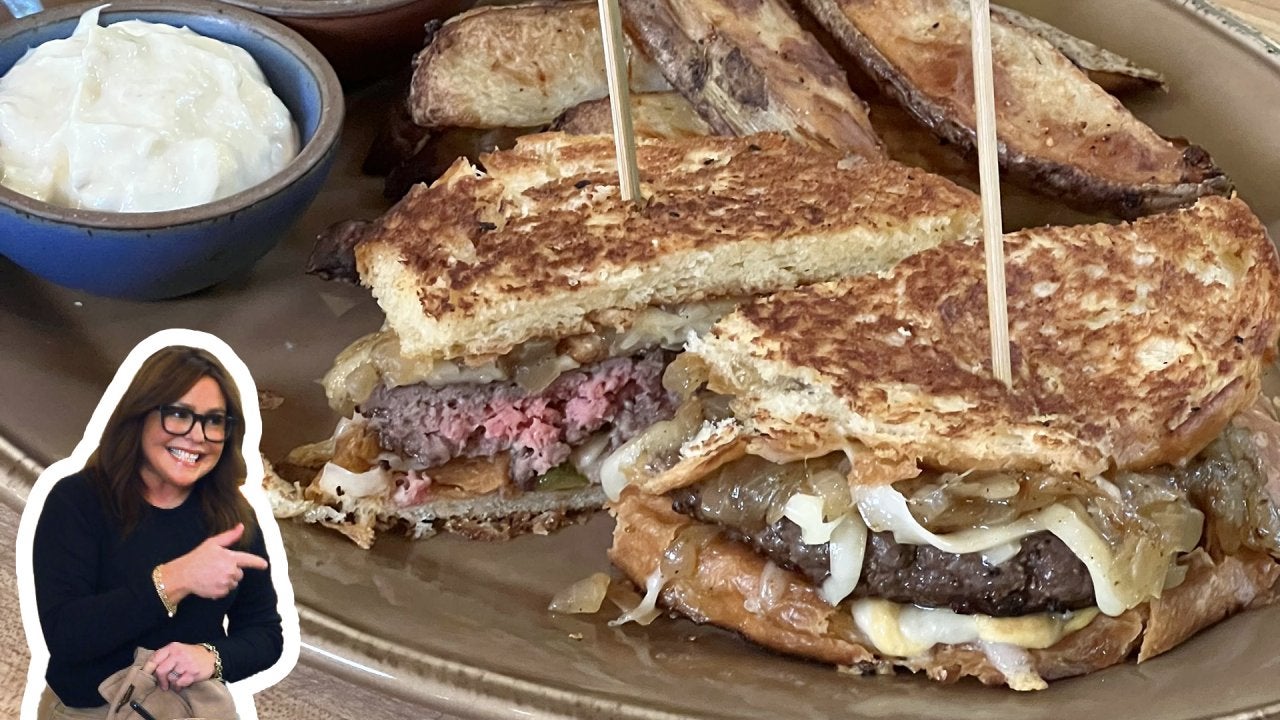 How to Make Brioche Patty Melts | Rachael Ray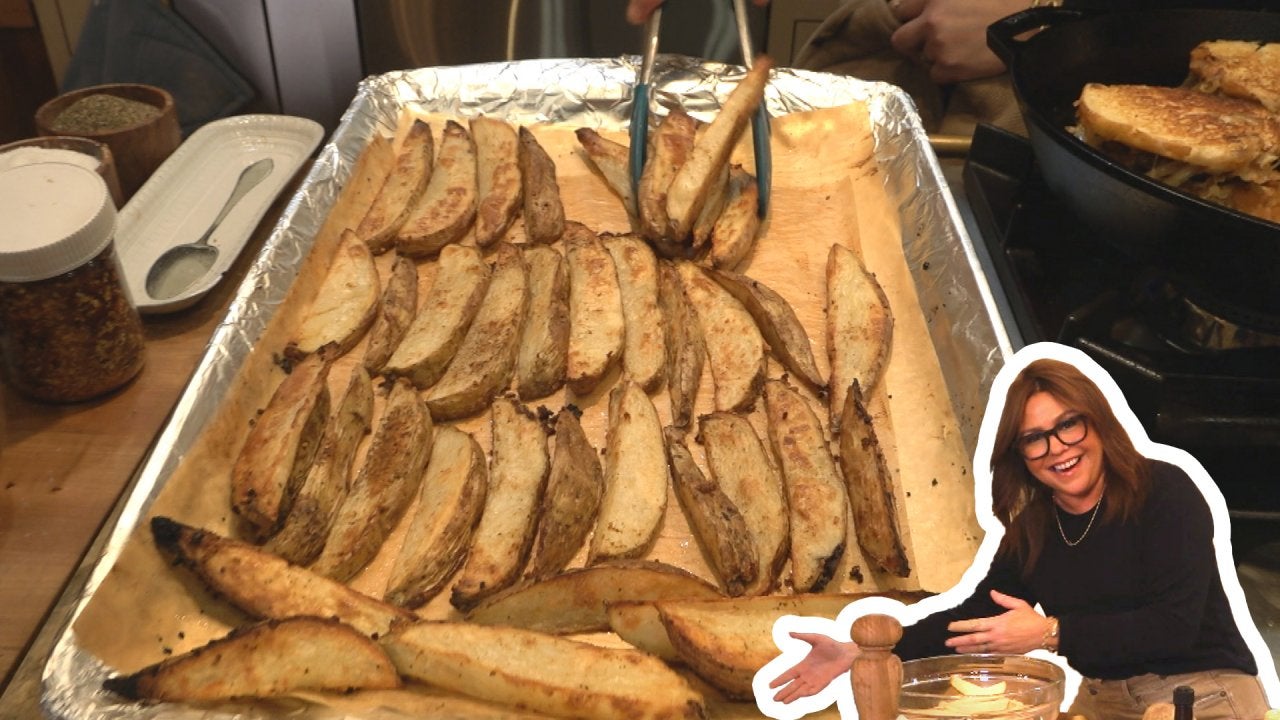 How to Make Crispy, Spicy Oven Fries with Balsamic Ketchup and D…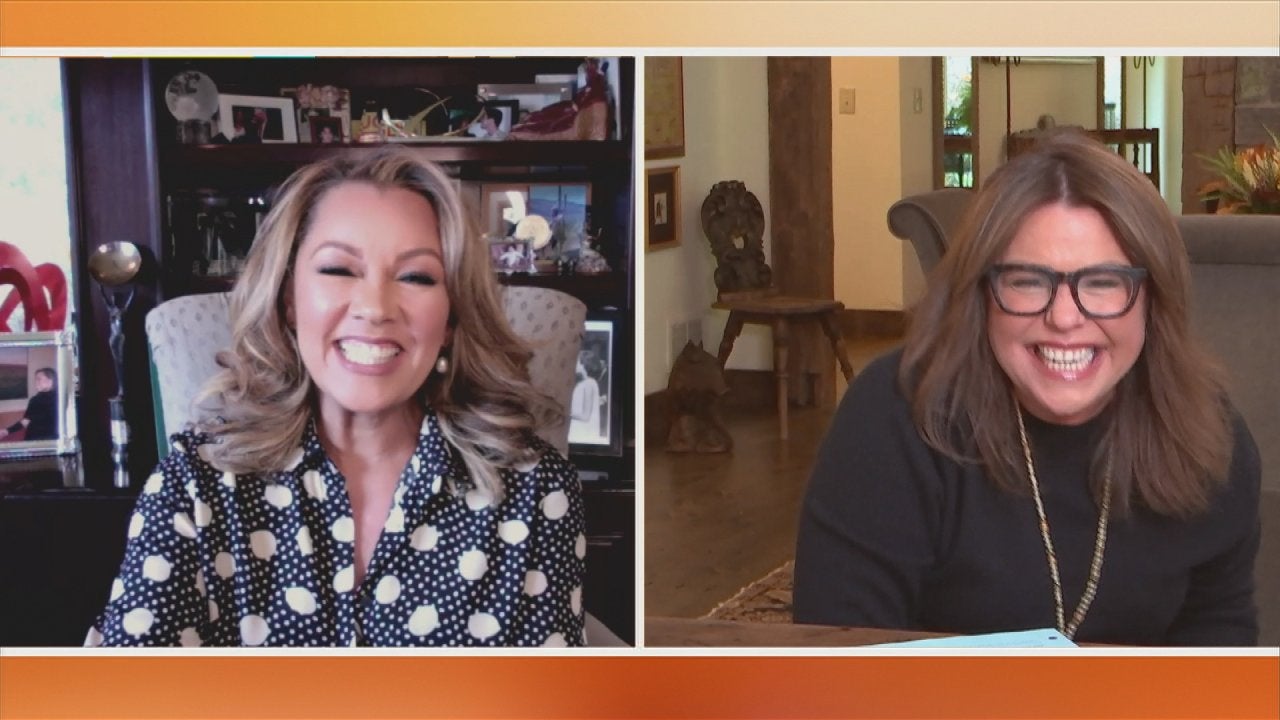 Vanessa Williams on the "Extraordinary Talent" on Drag Singing C…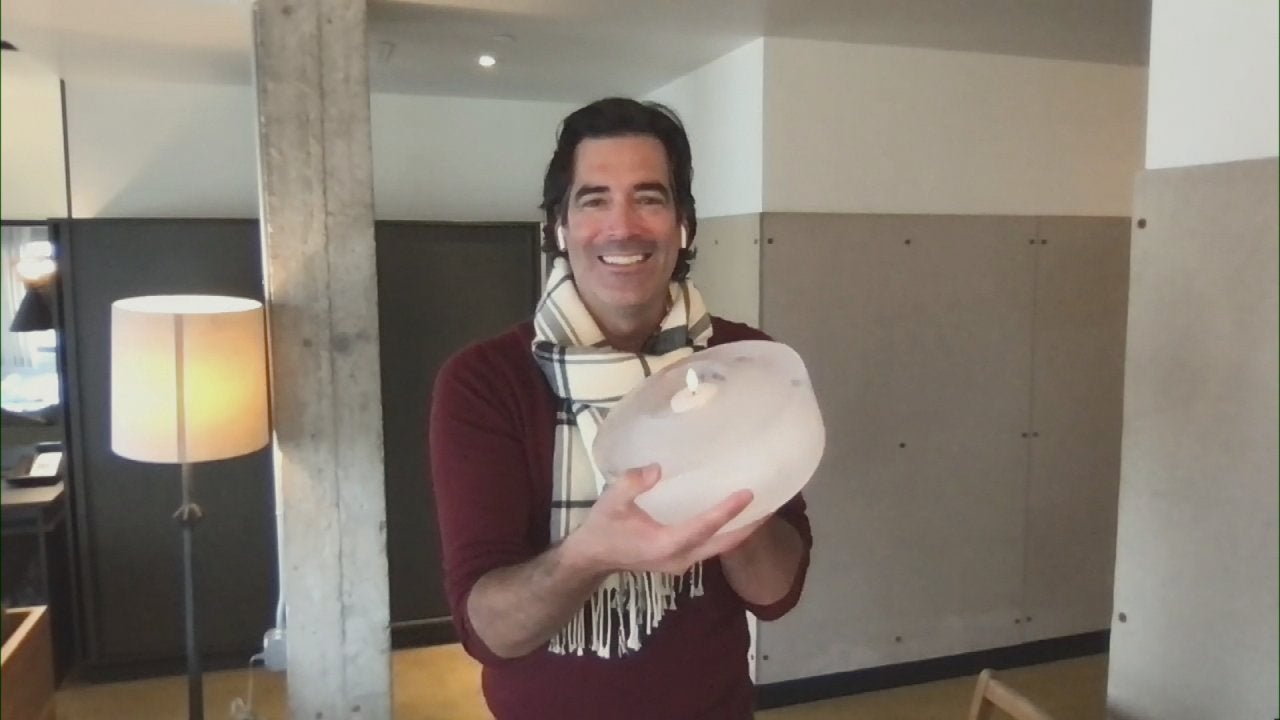 These DIY Ice Lanterns Are Seriously SO Cool (Literally!)—Here's…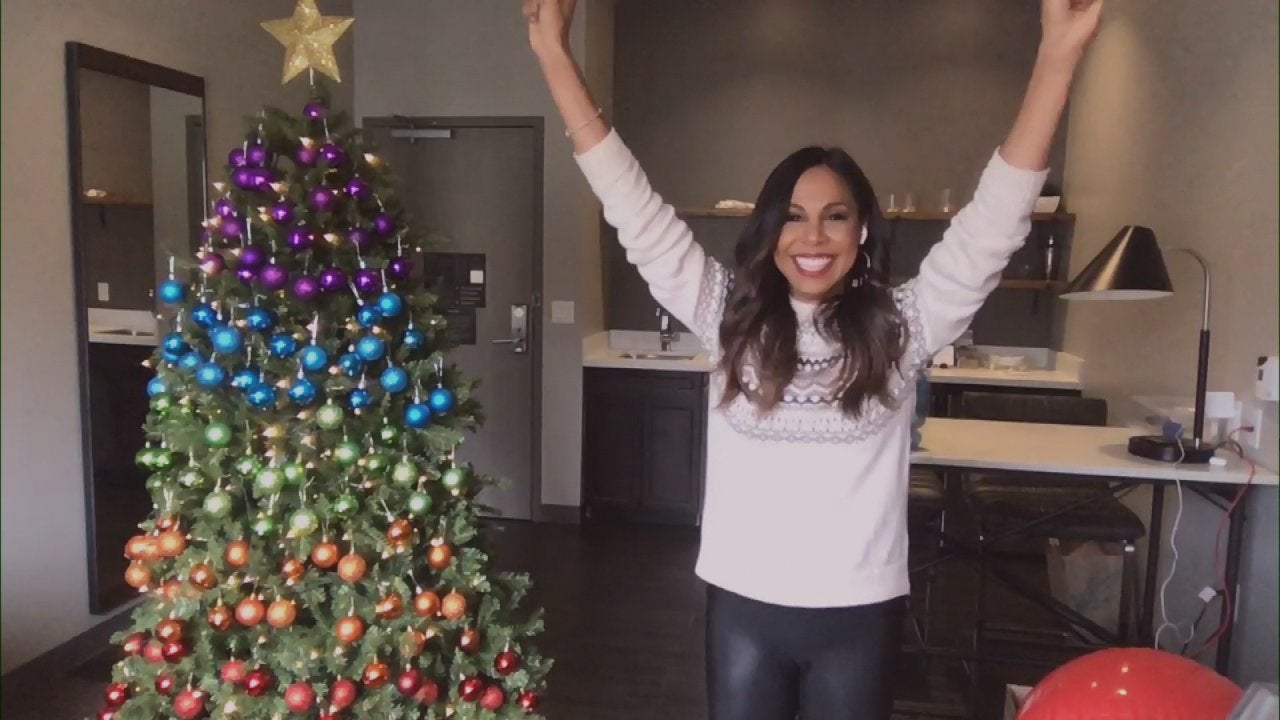 How to Make an Ombre Christmas Tree With Colorful Ornaments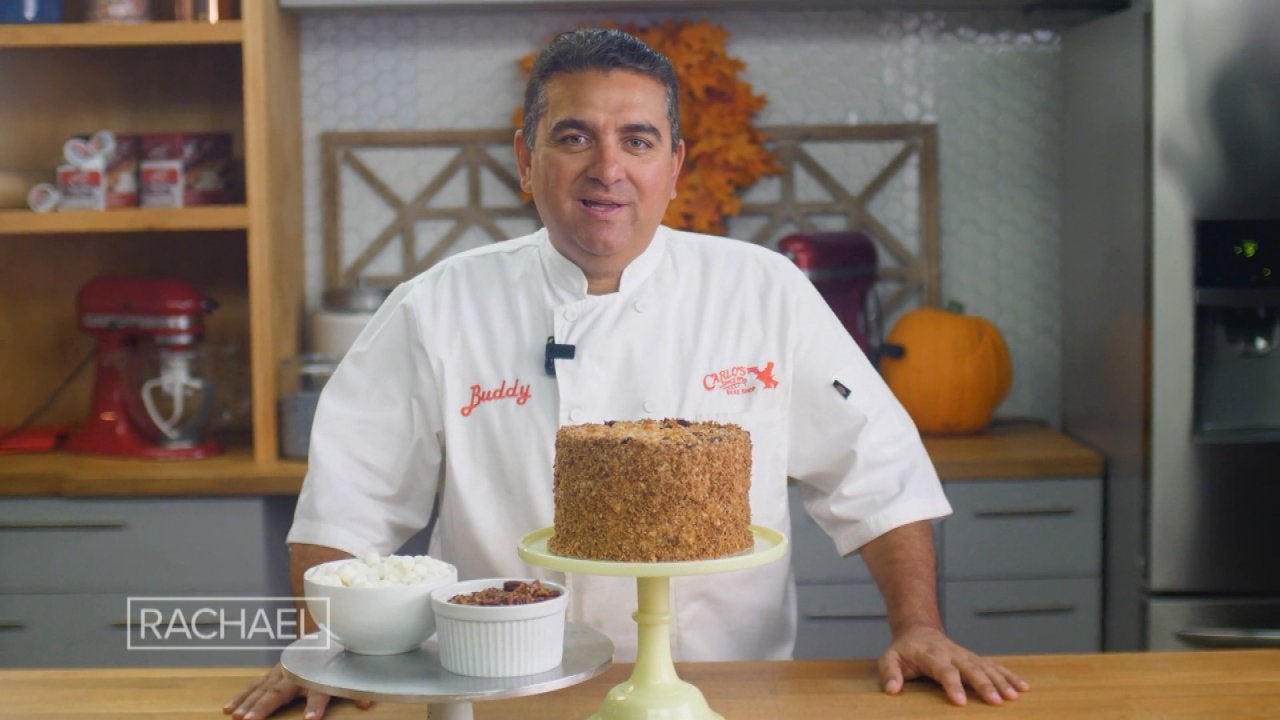 Cake Boss Buddy Valastro Reveals a New Cake Creation for the 202…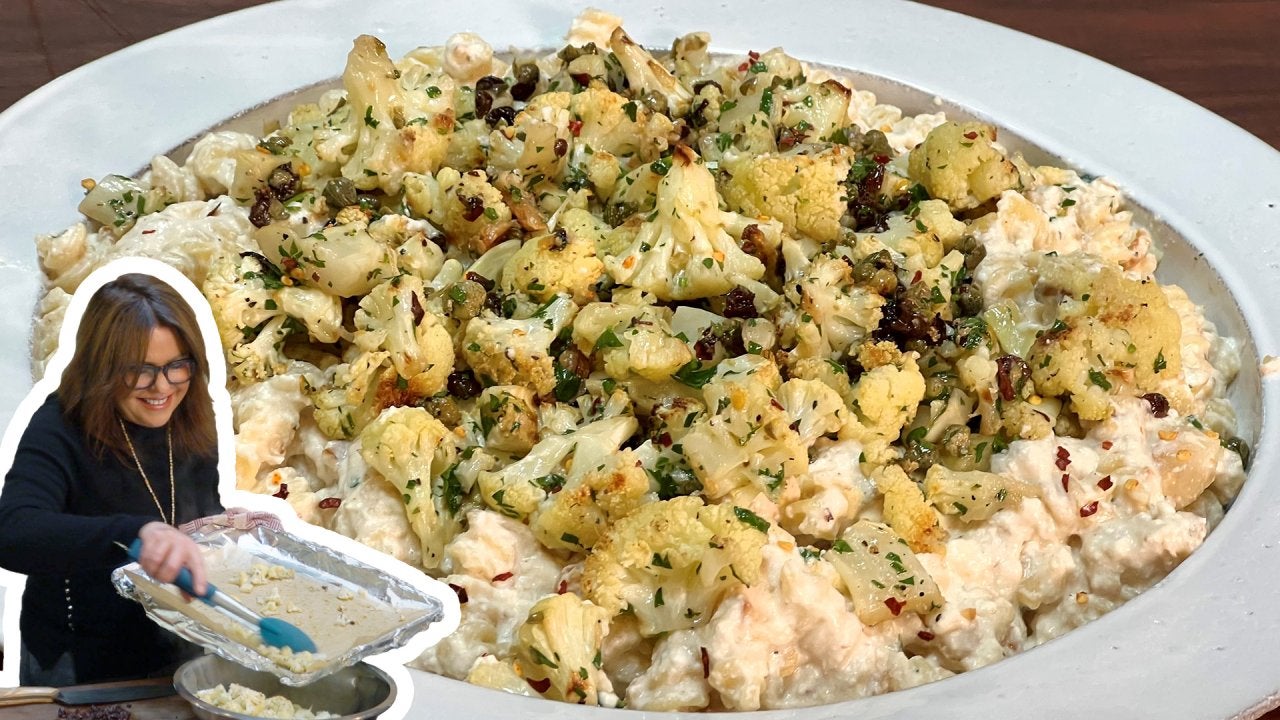 How to Make Sicilian Spiral Pasta with Ricotta, Walnuts and Roas…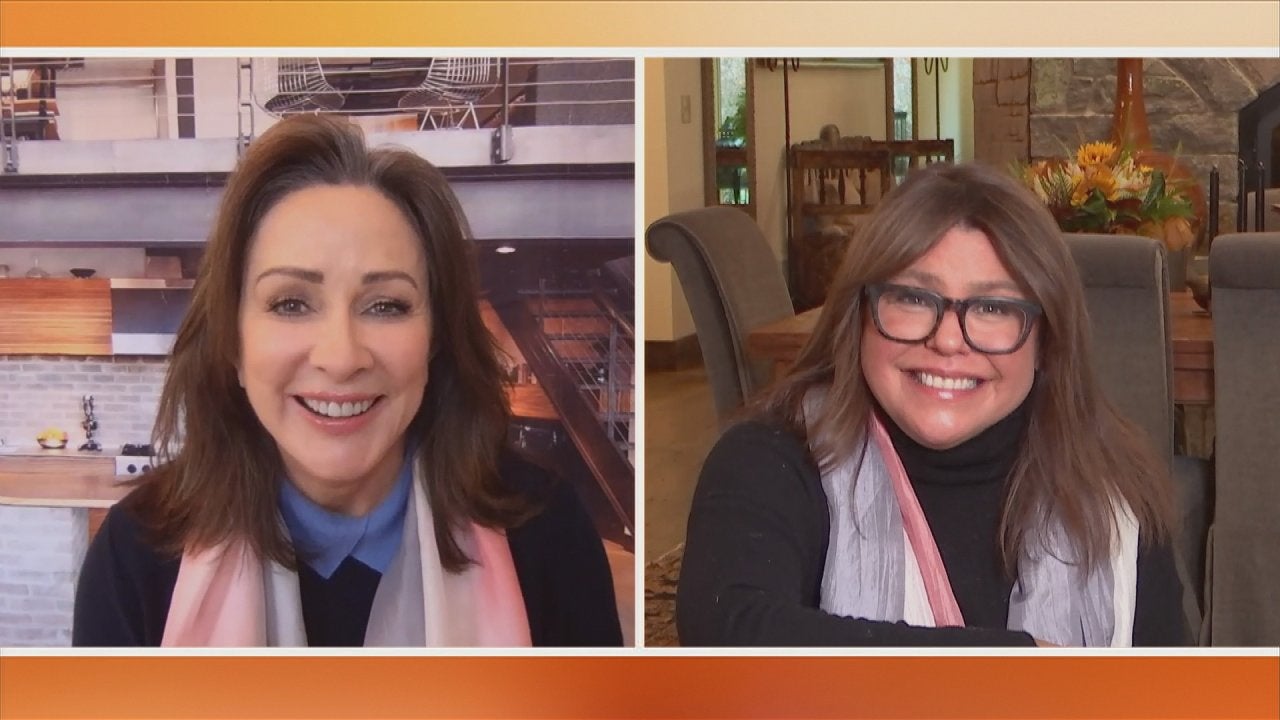 Patricia Heaton's Gorgeous Watercolor Scarf Is Not Only a Perfec…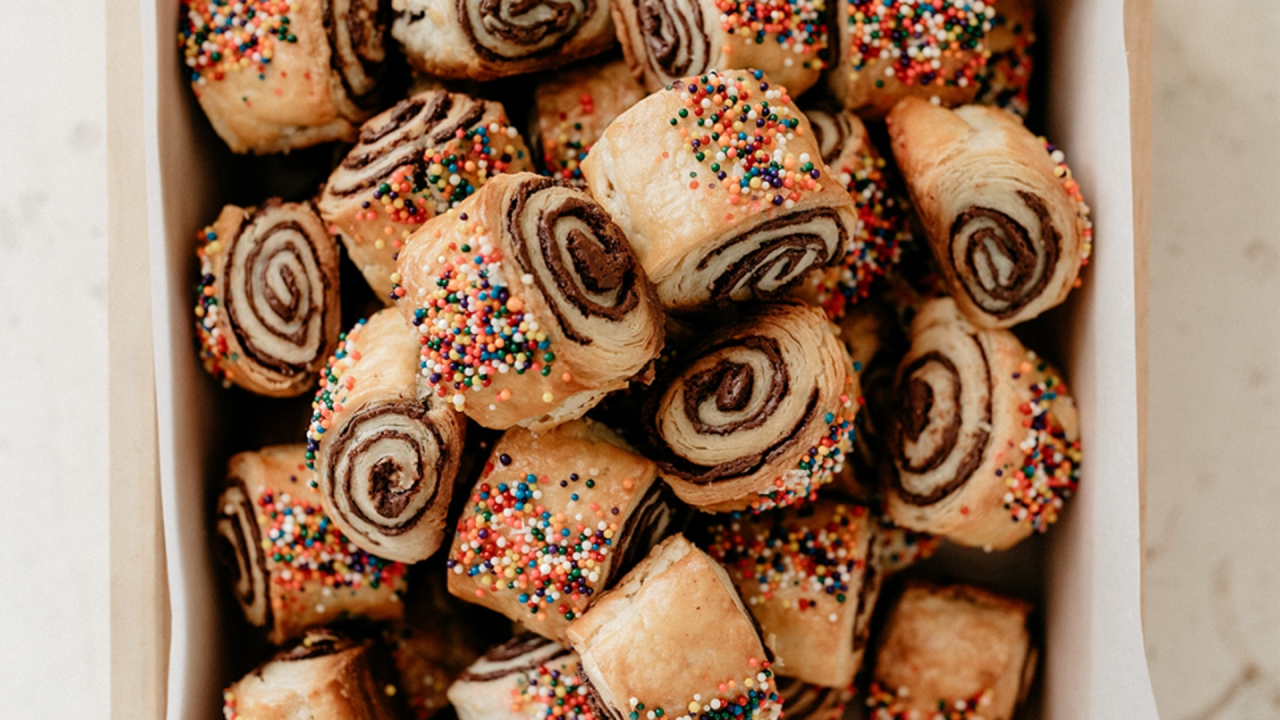 How to Make Chocolate Sea Salt Rugelach | Molly Yeh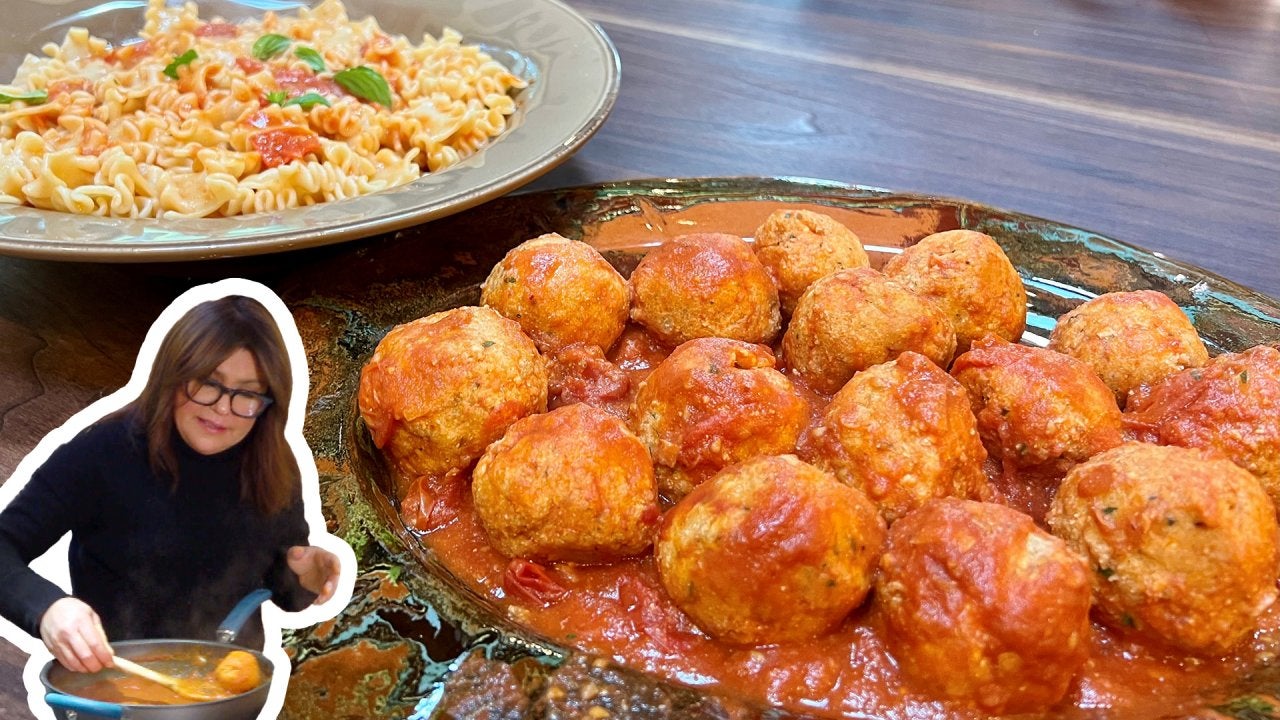 How to Make Ricotta Dumplings and Mafalde | Rachael Ray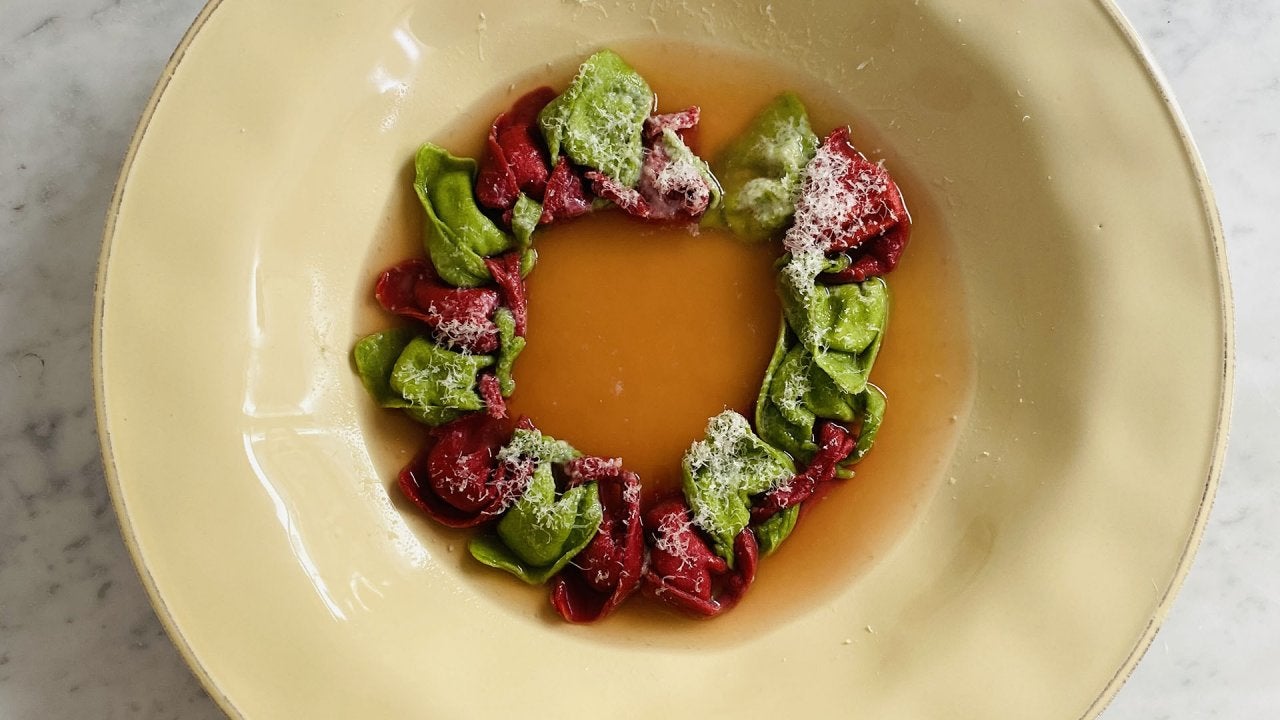 How to Make Red and Green Tortellini Wreaths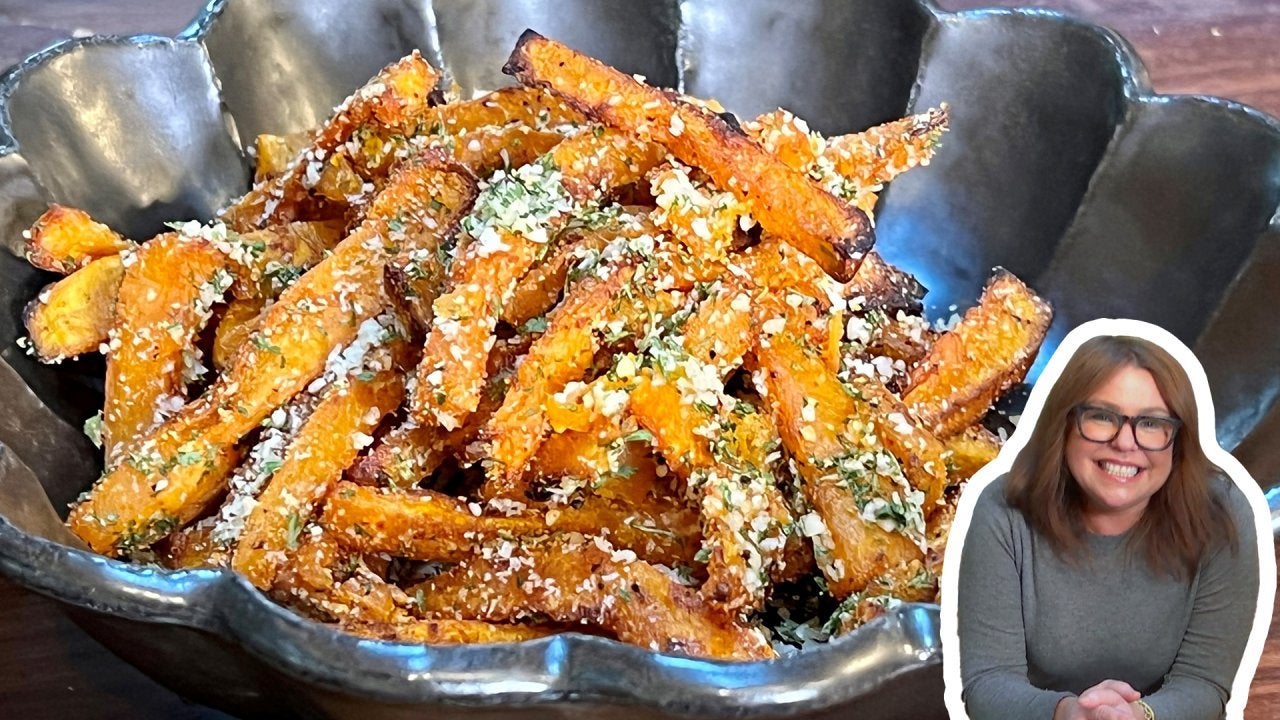 How to Make Pumpkin Parm Fries | Rachael Ray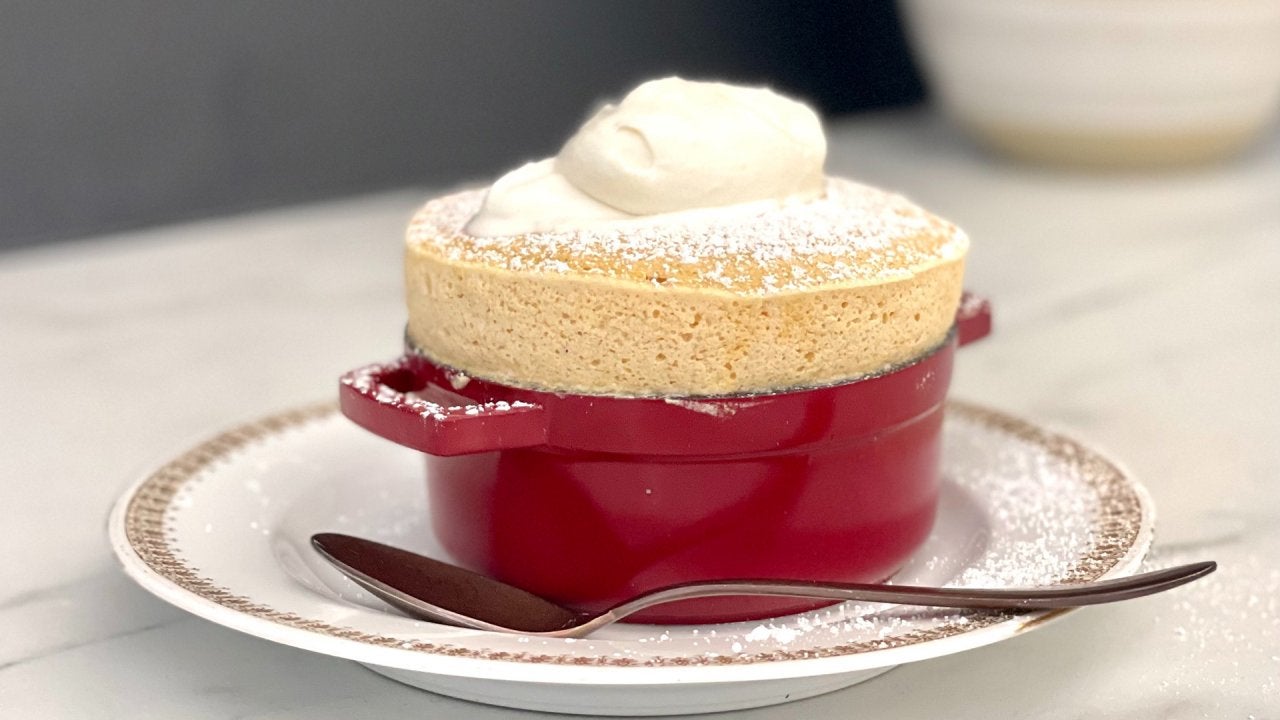 How to Make Sweet Potato Souffles with Boozy Whipped Cream | TDa…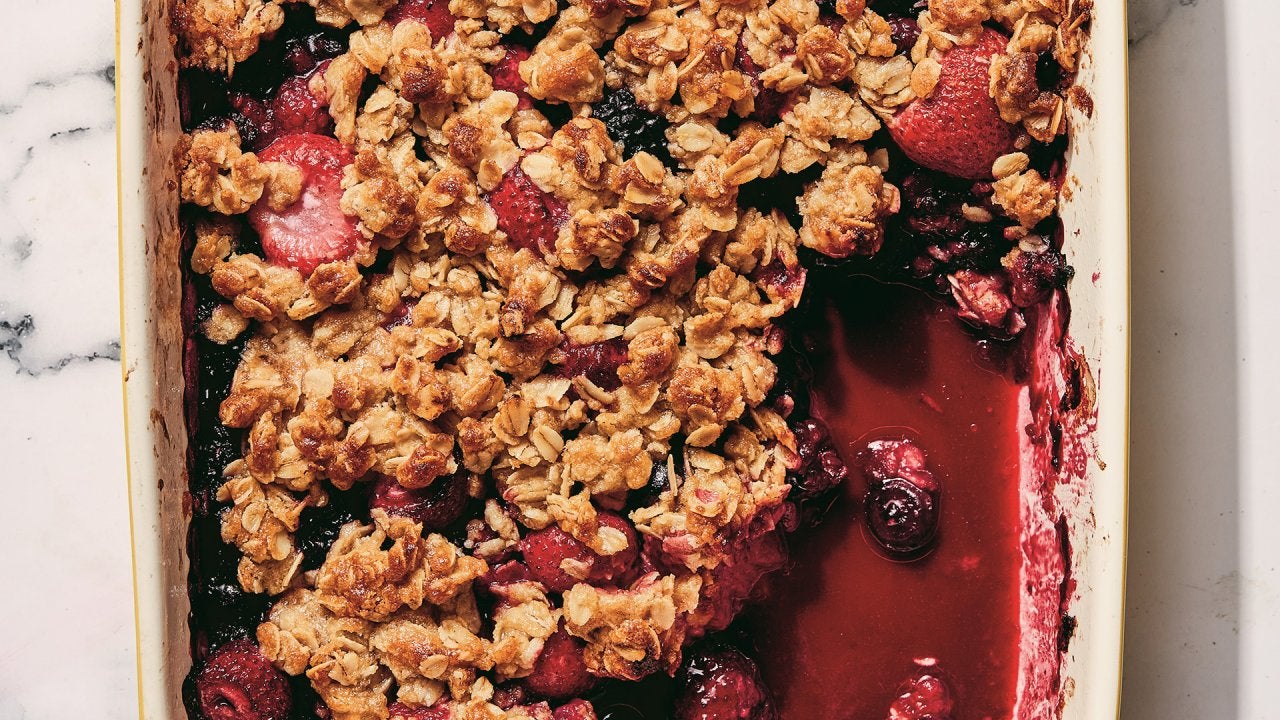 How to Make Fruit Crisp With Any Fruit—Fresh or Frozen | Tia Mow…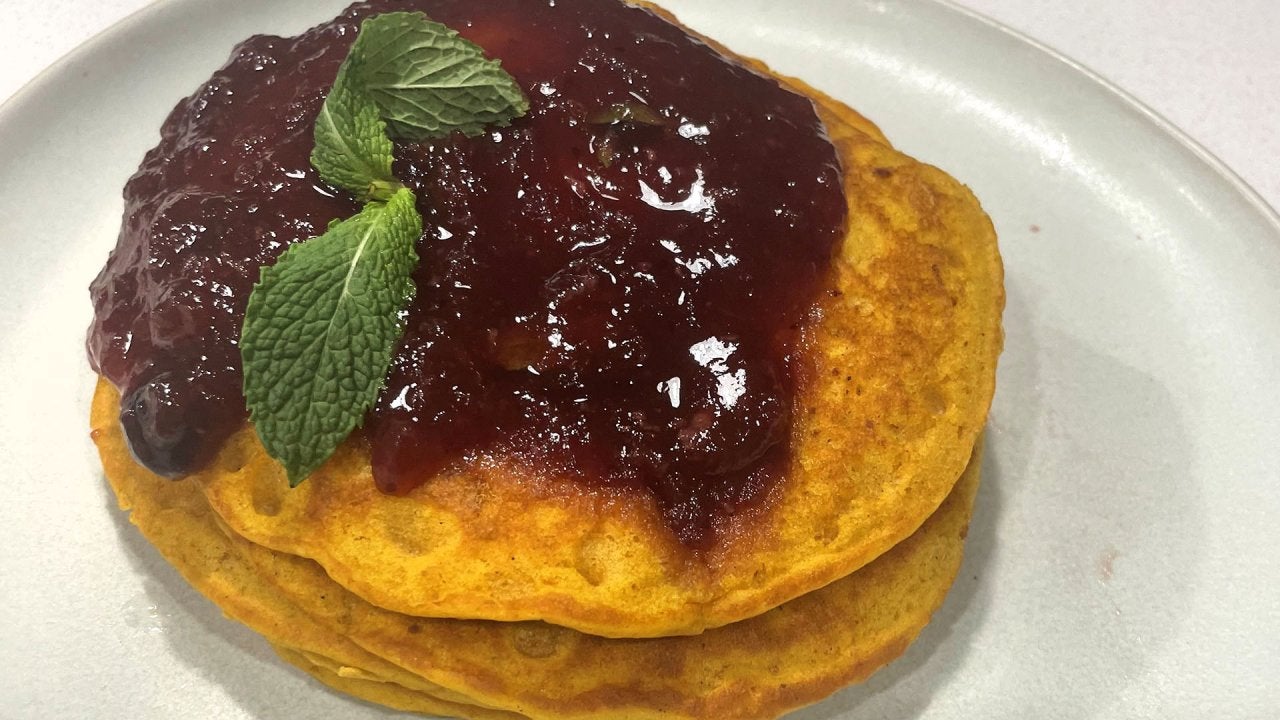 How to Make Sweet Potato Pancakes with Cranberry Compote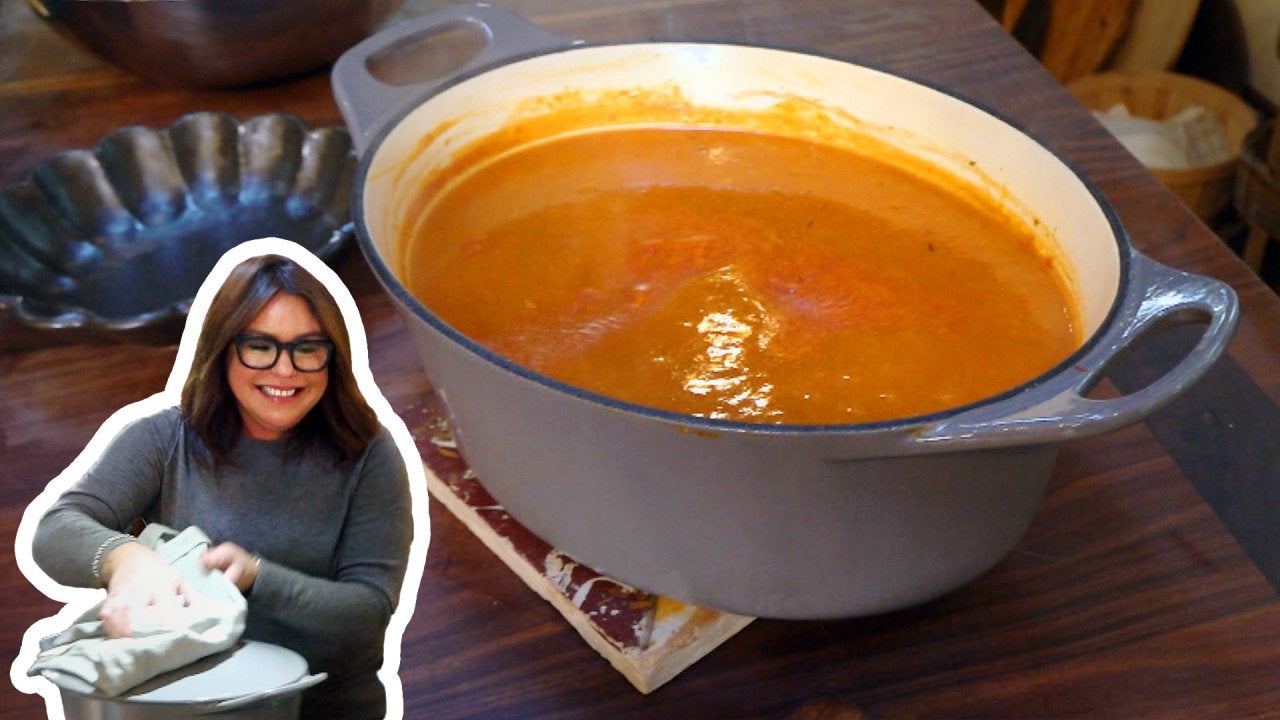 How to Make Roasted Tomato & Pepper Soup | Rachael Ray
This light and airy frittata gets topped with thin slices of ham and simply dressed arugula — and is served with a decadent garlic bread English muffin.
Ingredients
10 eggs, separated, yolks in one bowl, whites in another
¼ cup whole milk or half-and-half
Salt and pepper
About ⅛ teaspoon grated nutmeg
2 tablespoons Dijon mustard
About 1 ½ cups grated Parmigiano-Reggiano, divided
6 tablespoons butter
2 tablespoons extra-virgin olive oil (EVOO), plus a drizzle
4 cloves garlic, chopped
6 English muffins, split
A handful of flat-leaf parsley, chopped
⅓ pound Prosciutto di Parma, trimmed and thinly sliced but not shaved, or Prosciutto Cotto (cooked ham)
3 cups arugula leaves
Juice of ½ lemon
Preparation
Heat the oven to 375˚F with rack at center.
Whisk up the egg yolks with milk or half-and-half, salt, pepper, nutmeg, Dijon mustard and 1 cup of grated cheese.
Using a hand mixer or whisk, beat the egg whites to medium-firm peaks and then fold the whites into the yolks with a rubber spatula.
Heat an oven-safe 10-12-inch nonstick skillet over medium heat with 2 tablespoons butter. Melt butter and when it foams, add egg and cheese mixture. Bake 22-25 minutes until puffed and deeply golden.
Meanwhile, heat 2 tablespoons EVOO and the remaining butter and the garlic in a small pot over medium-low heat.
Toast the muffins in a toaster or toaster oven and brush liberally with garlic butter, equally distributing the garlic, then sprinkle the muffins with remaining parm and the parsley. When you take out the frittata, add muffins to lightly brown and set cheese.
Slide the frittata onto a board and top with loose billows of prosciutto. Very lightly dress the arugula with lemon juice and a scant drizzle of EVOO, sprinkle with salt, and scatter leaves over the ham.
Serve wedges of soufflé frittata with garlic English muffin alongside.