How to Make Chicken, Pumpkin & Black Bean Flauta Fingers (a.k.a…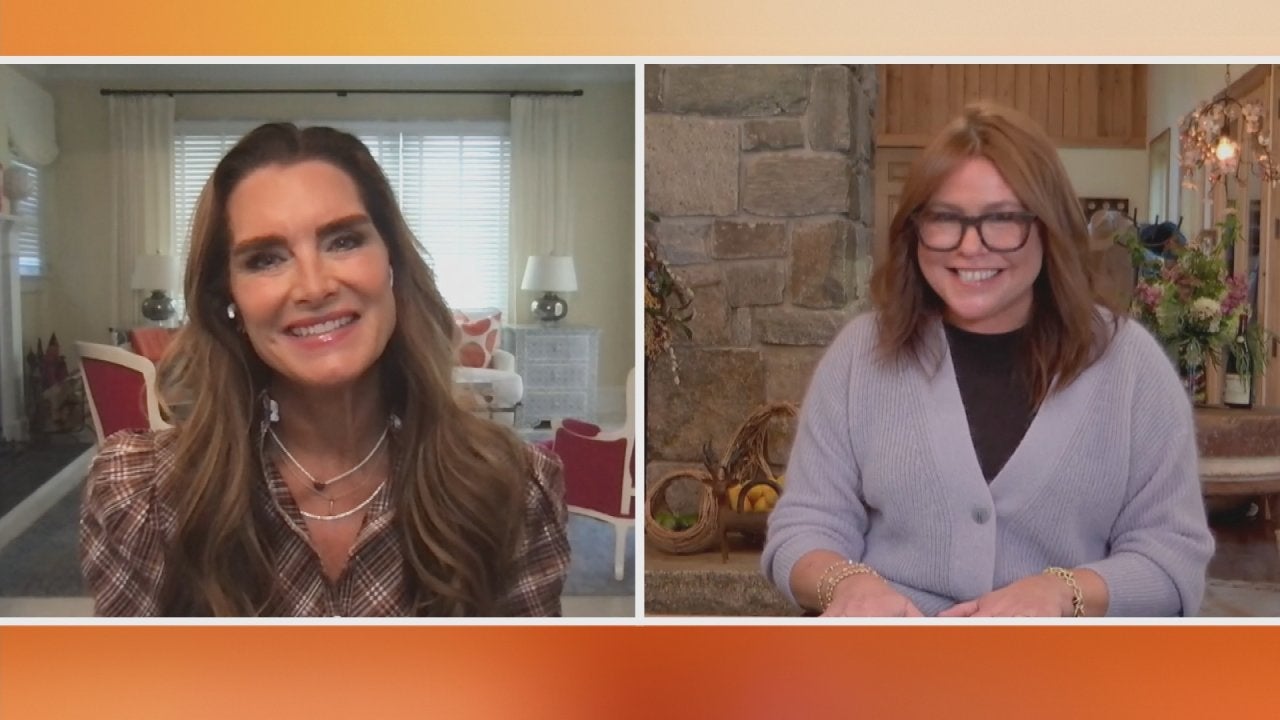 Brooke Shields Tearfully Recounts Devastating Accident + Leg Inj…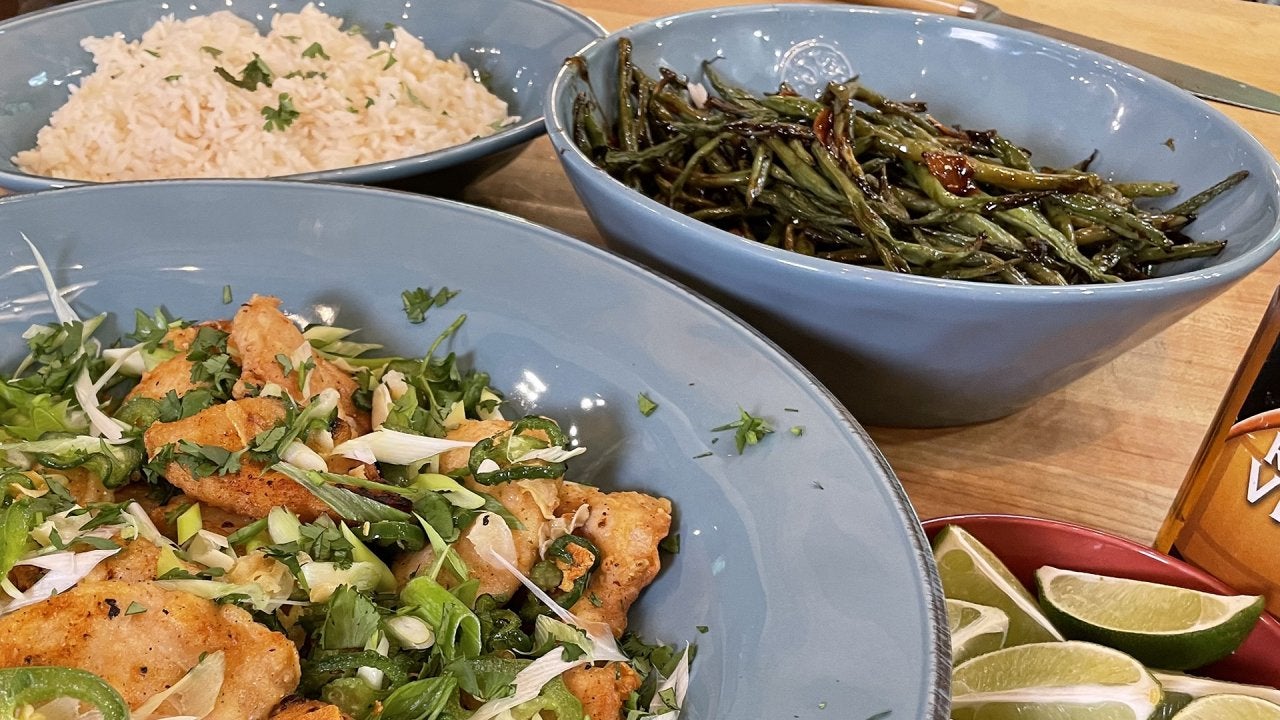 How to Make Roasted Honey-Soy Green Beans | Rachael Ray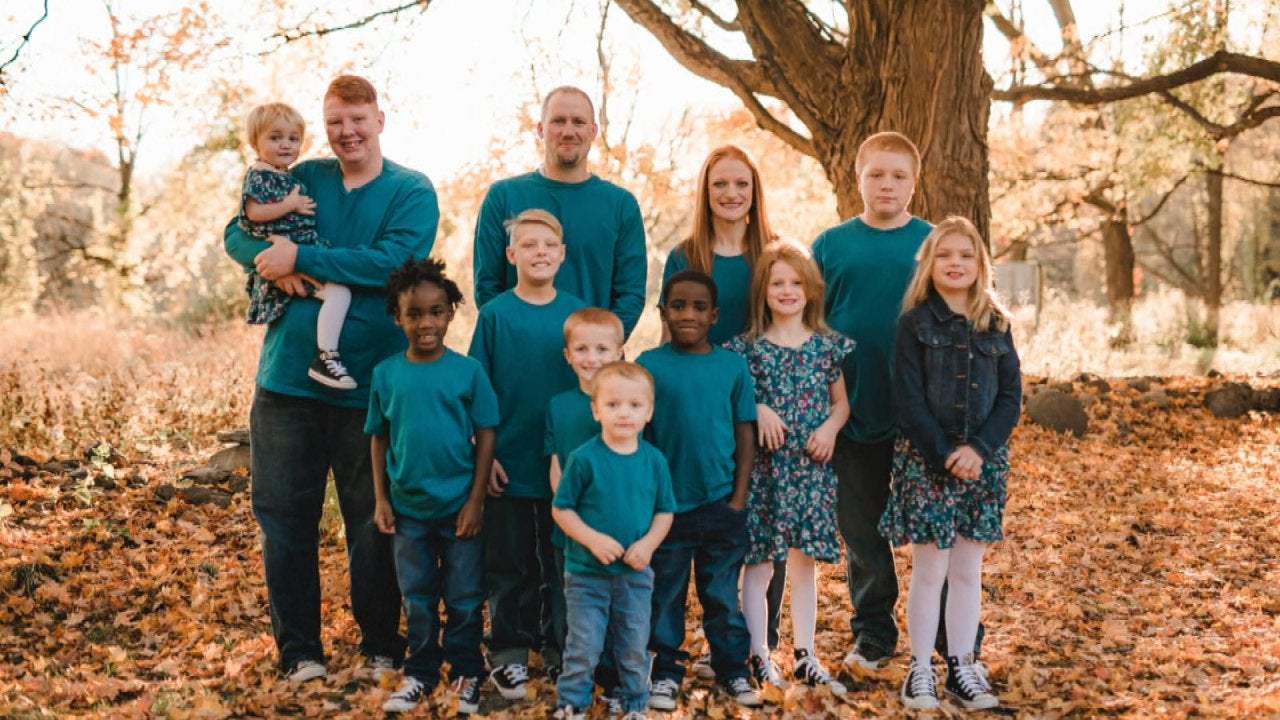 We Surprise a Mom of 10 (Including 6 Foster Kids!) Who Works So …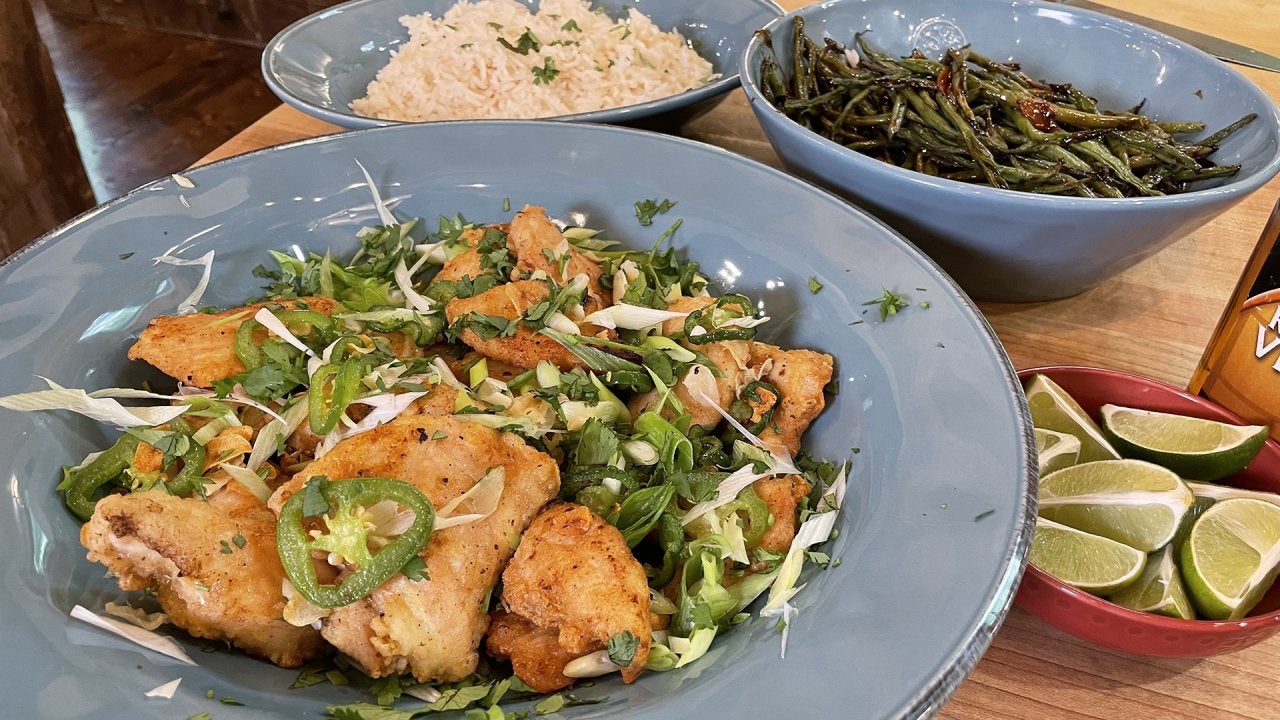 How to Make Salt 'n' Pepper Pork or Chicken | Rachael Ray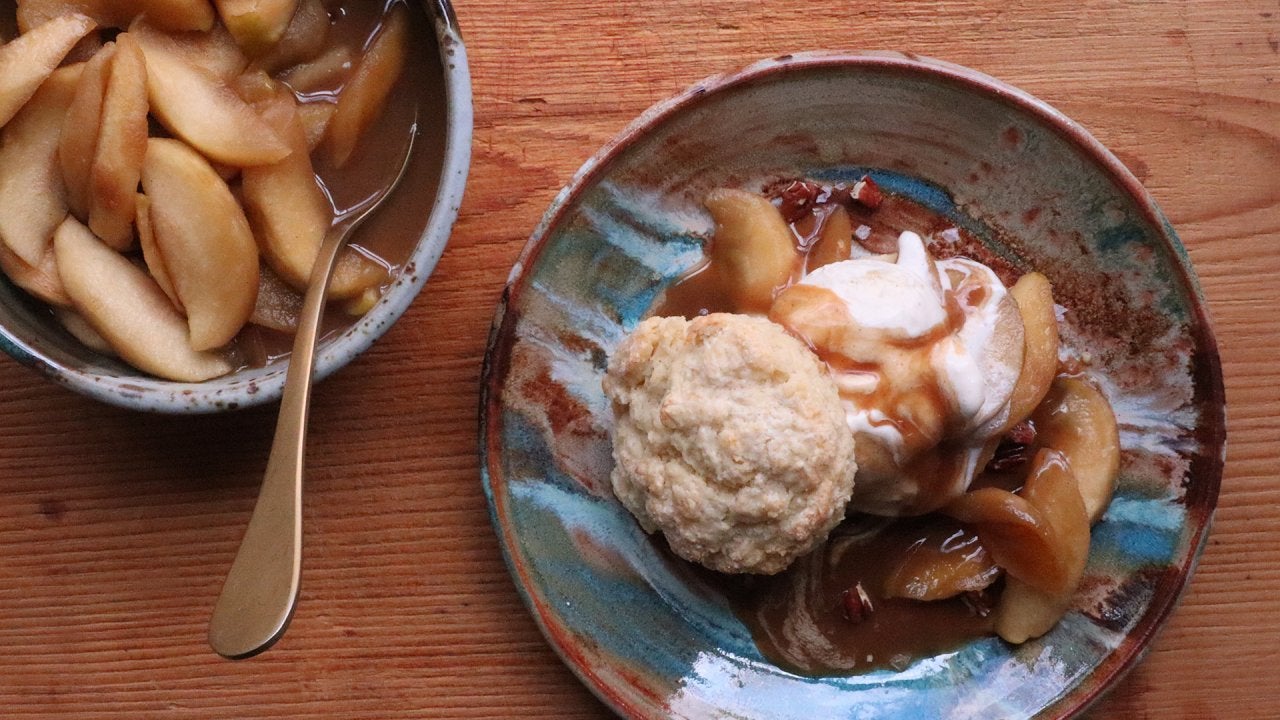 How to Make Caramel Apple Shortcakes | Grant Melton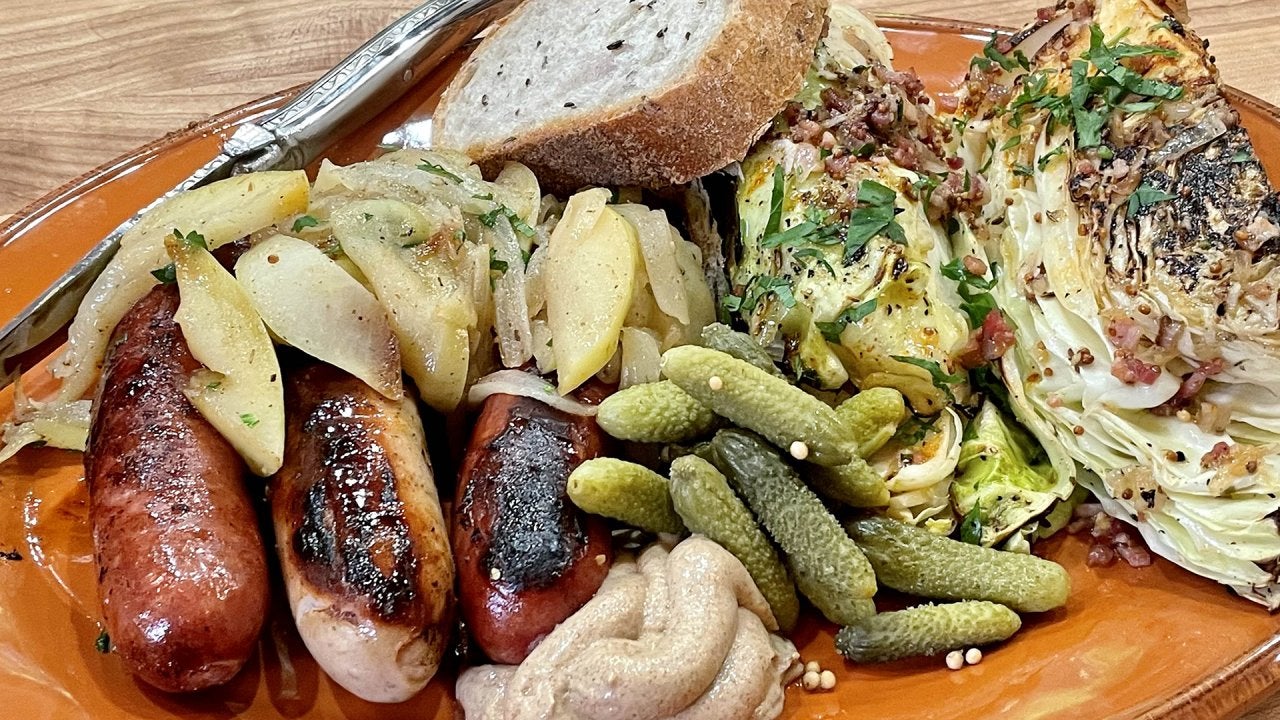 How to Make Sausages with Apples and Onions & Charred, Spiced Ca…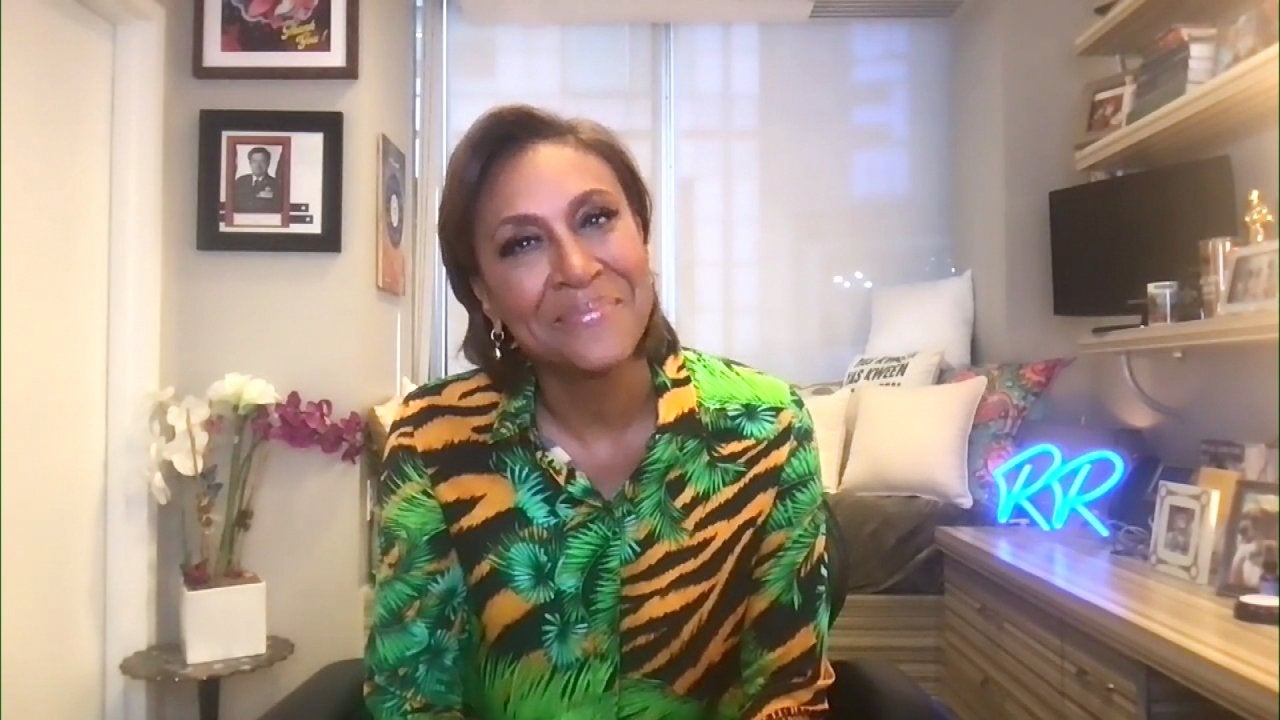 Robin Roberts Tearfully Recalls the Emotional Moment Her Sister …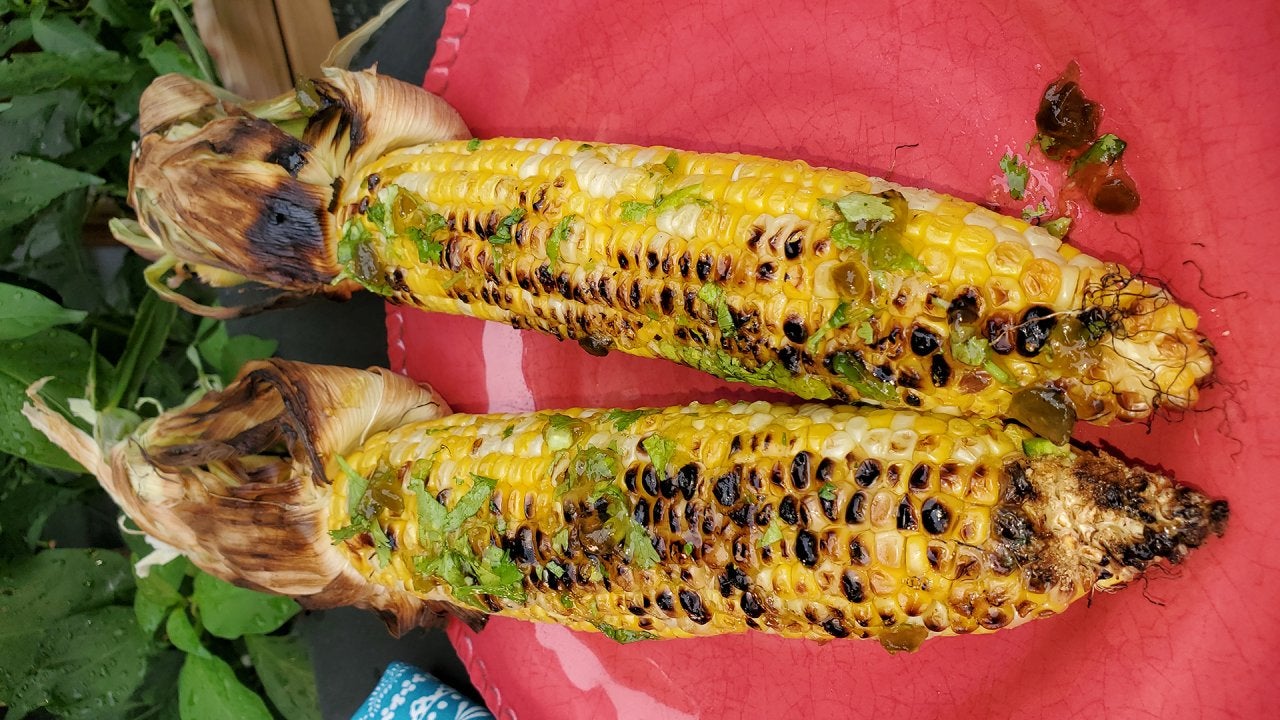 How to Make Easy Grilled Corn with Jalapeño Cilantro Glaze | Sun…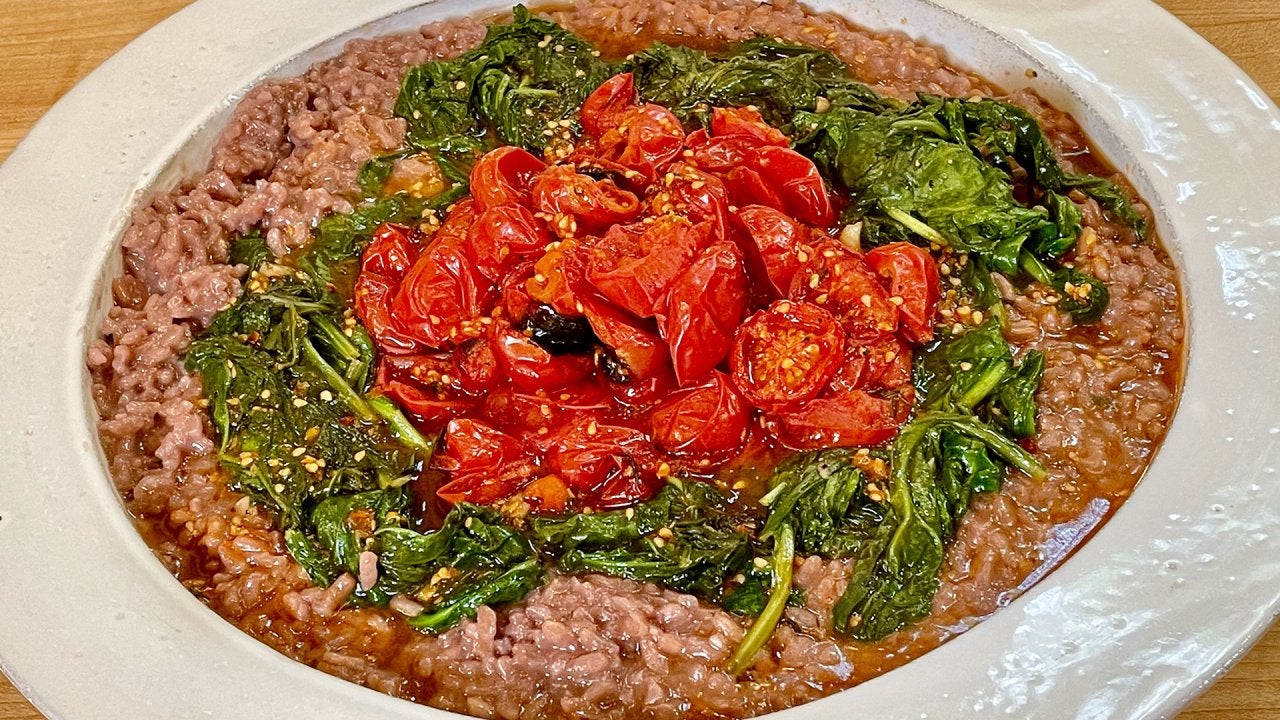 How to Make Chianti Risotto with Garlicky Spinach and Oven Charr…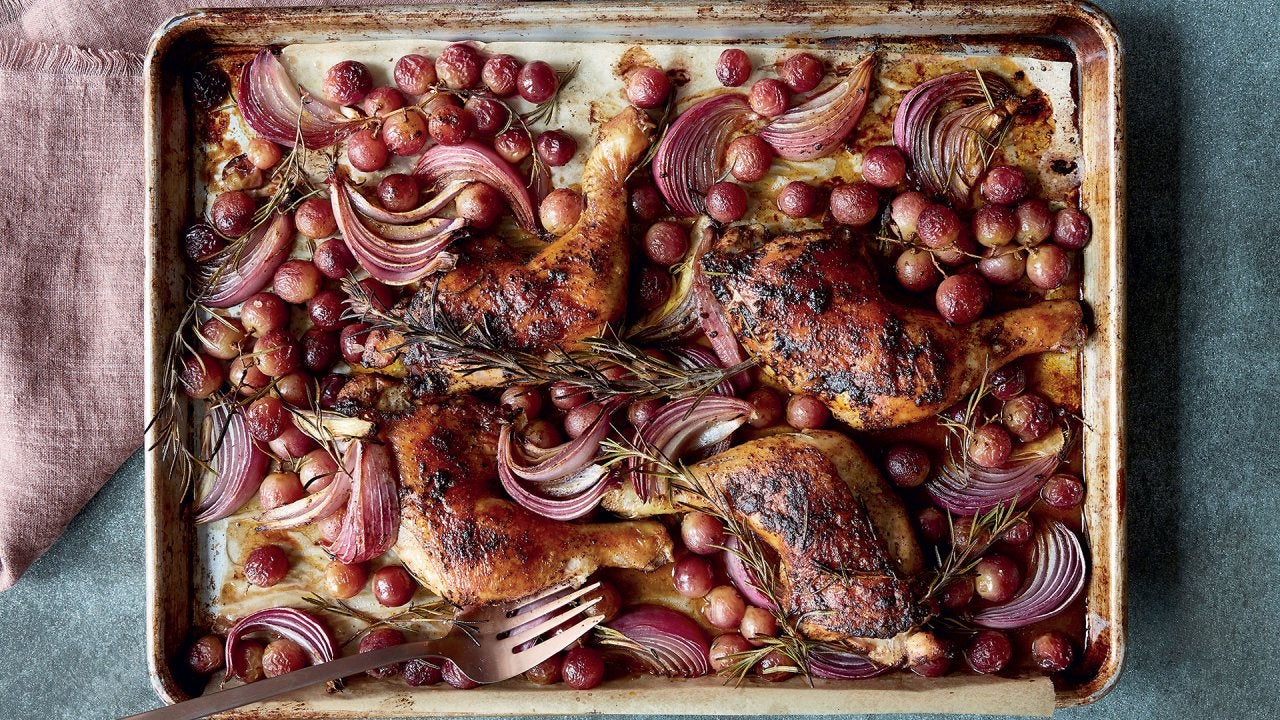 How to Make Sheet Pan Chicken with Rosemary & Grapes | Queer Eye…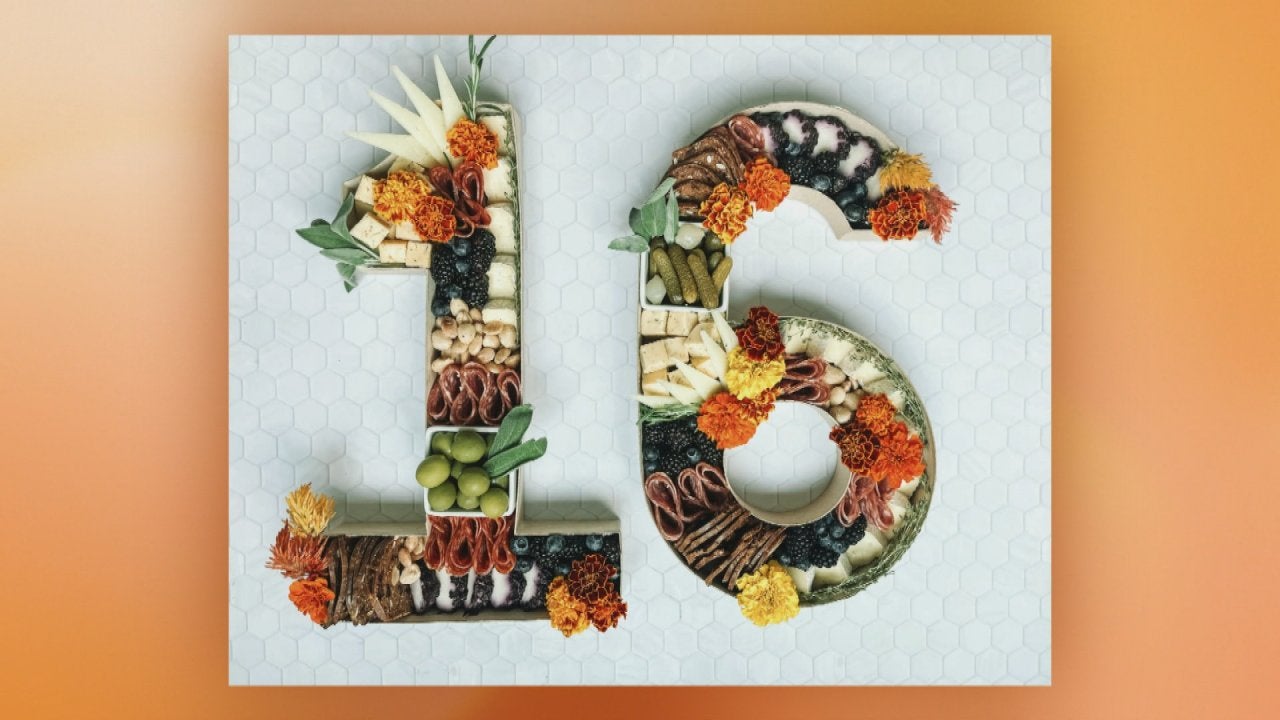 Feast Your Eyes on Our Savory 16 Charcuterie Board + We Promise …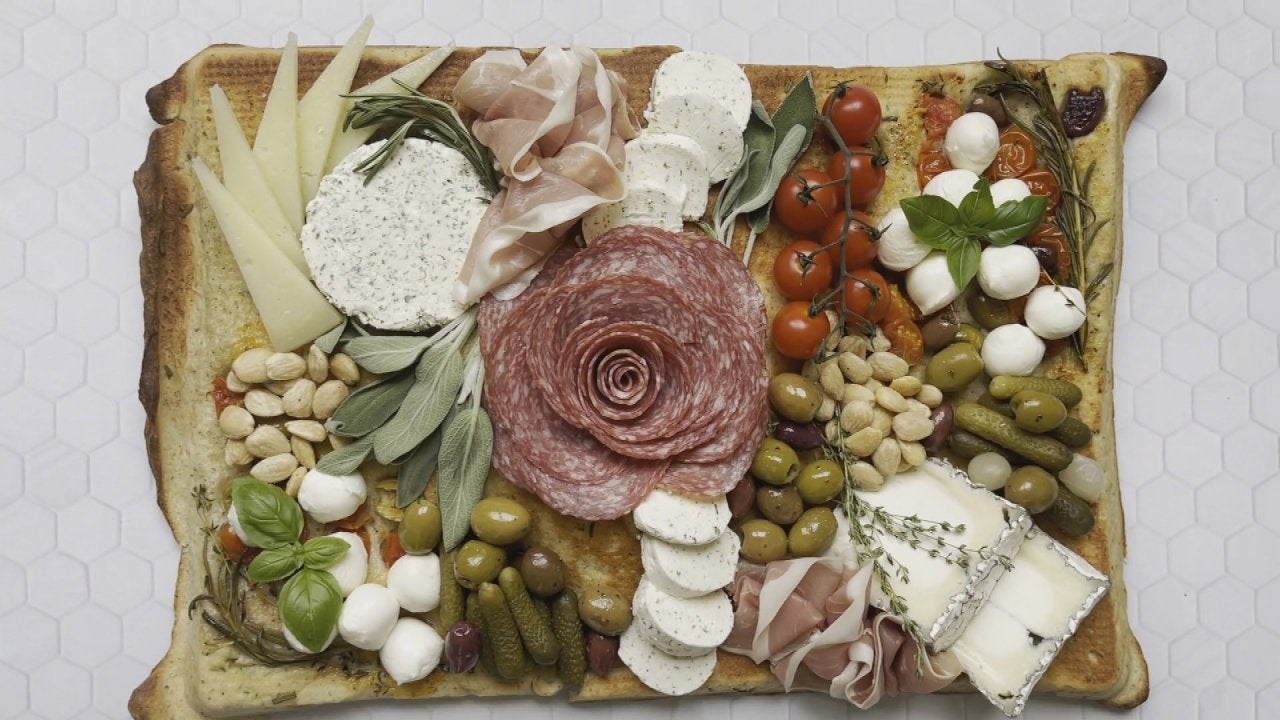 How to Make an Edible Cheeseboard With Focaccia for Your Next Pa…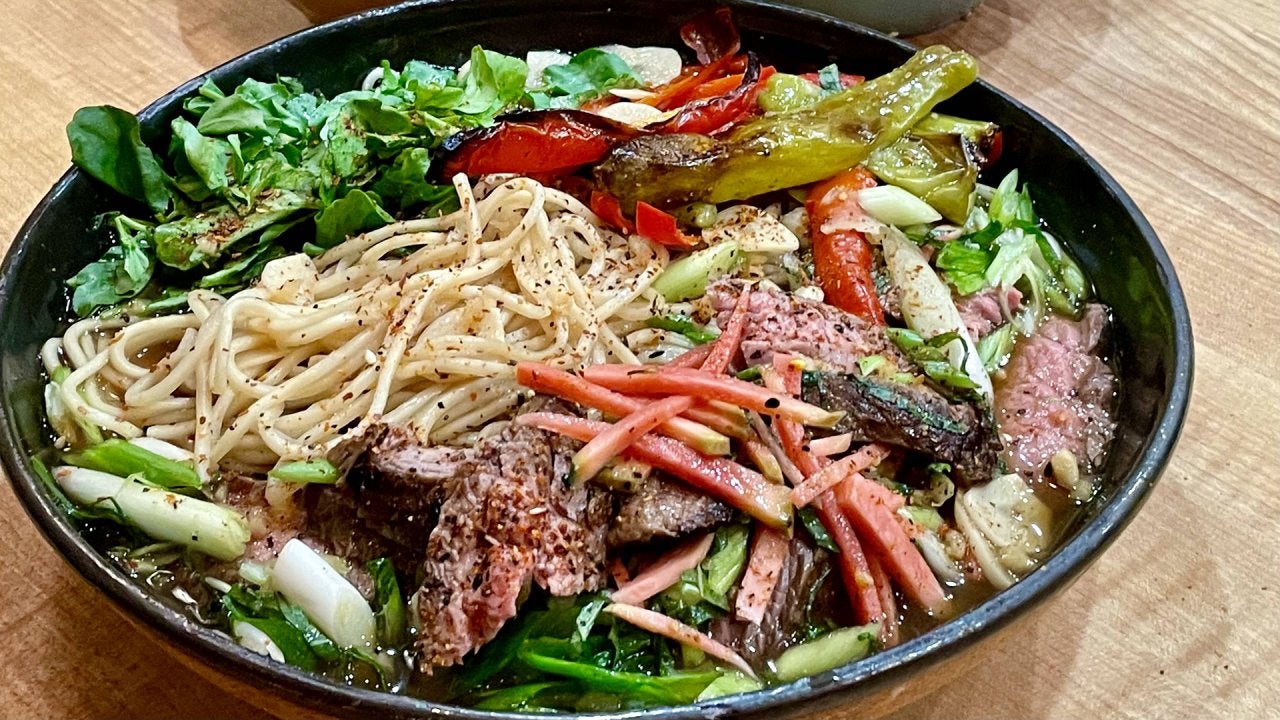 How to Make Miso Ramen with Steak, Japanese-Style Tomato Salad +…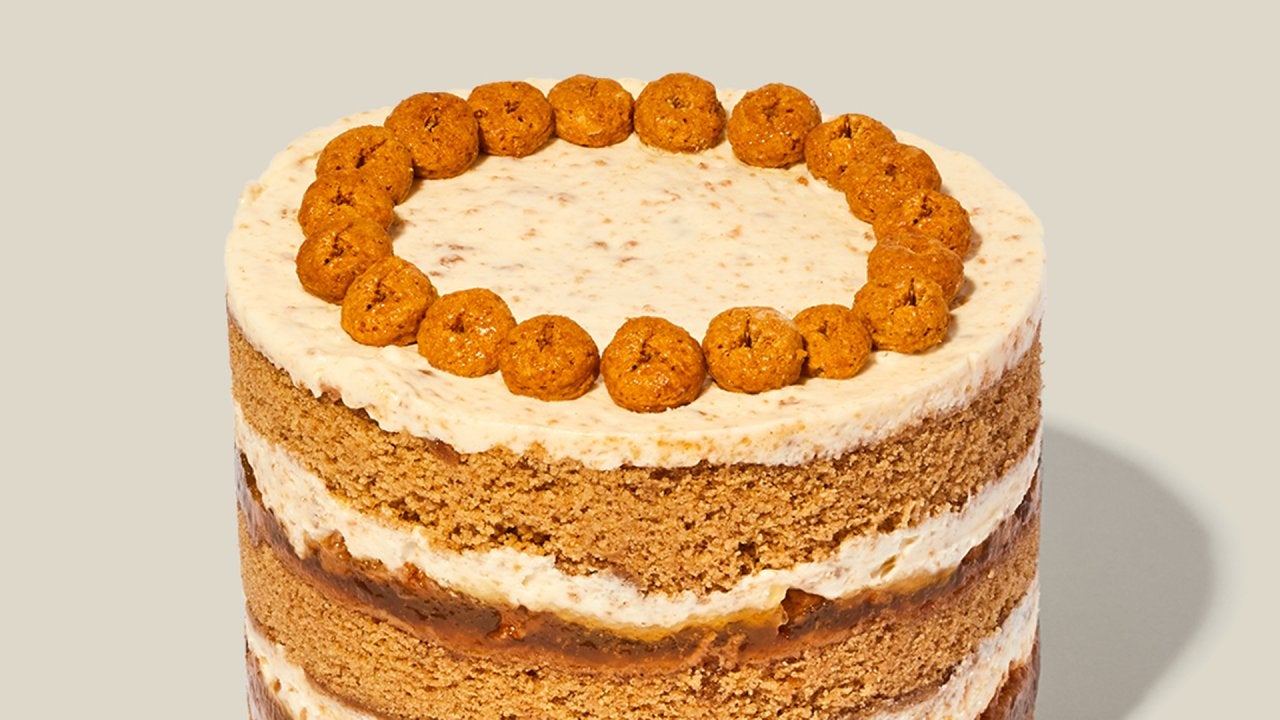 How to Make Apple Cider Doughnut Cake | Milk Bar's Christina Tosi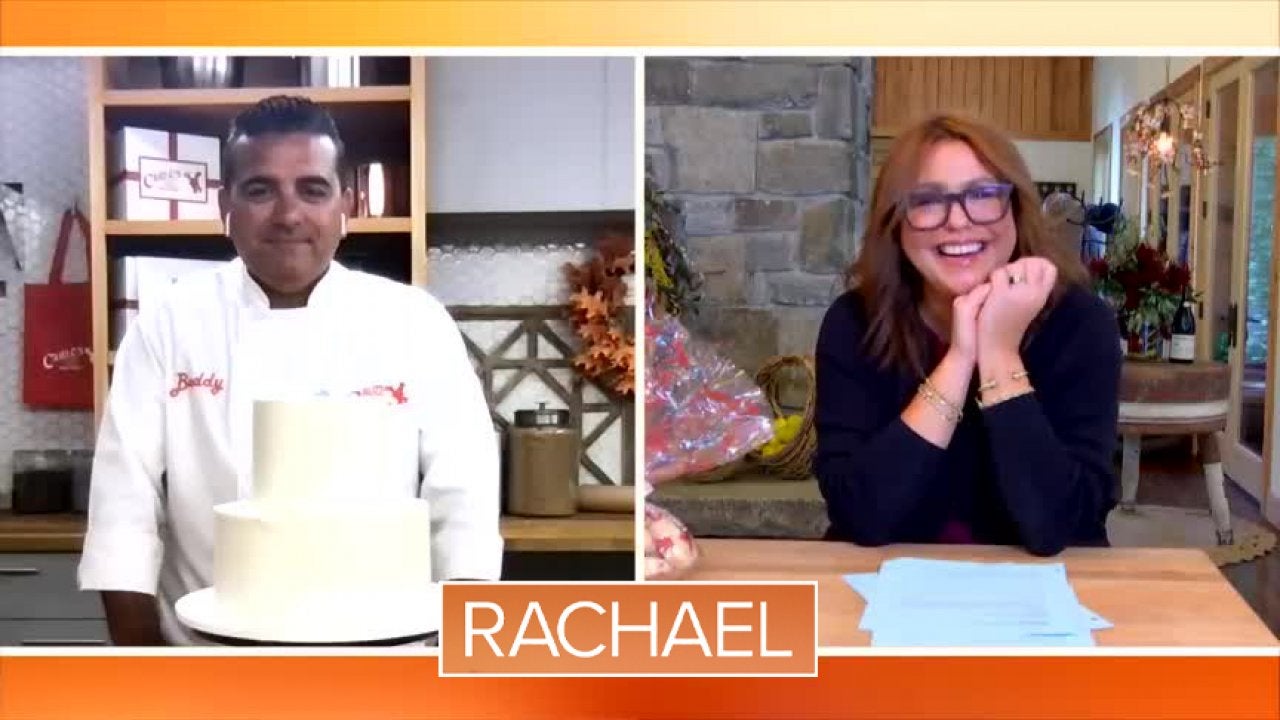 Cake Boss Buddy Valastro Tells Rachael His Hand Is At 95% One Ye…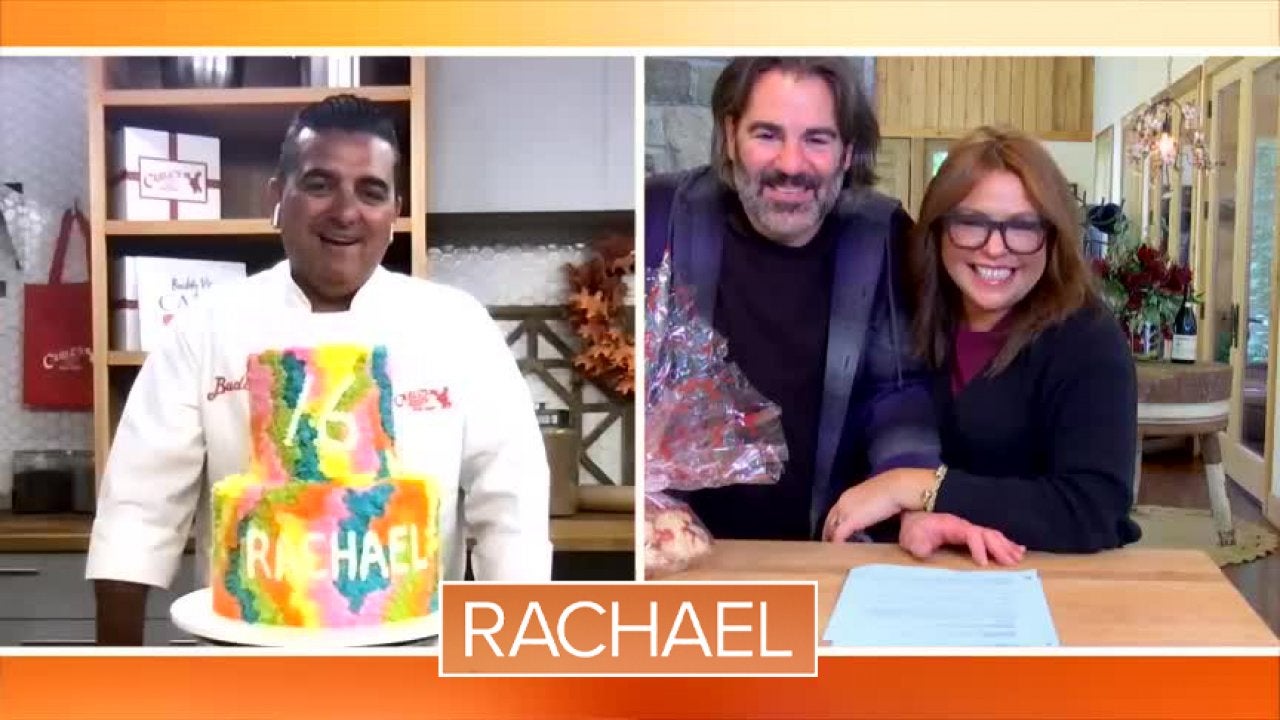 Cake Boss Buddy Valastro Has Sweet Words For Rachael To Celebrat…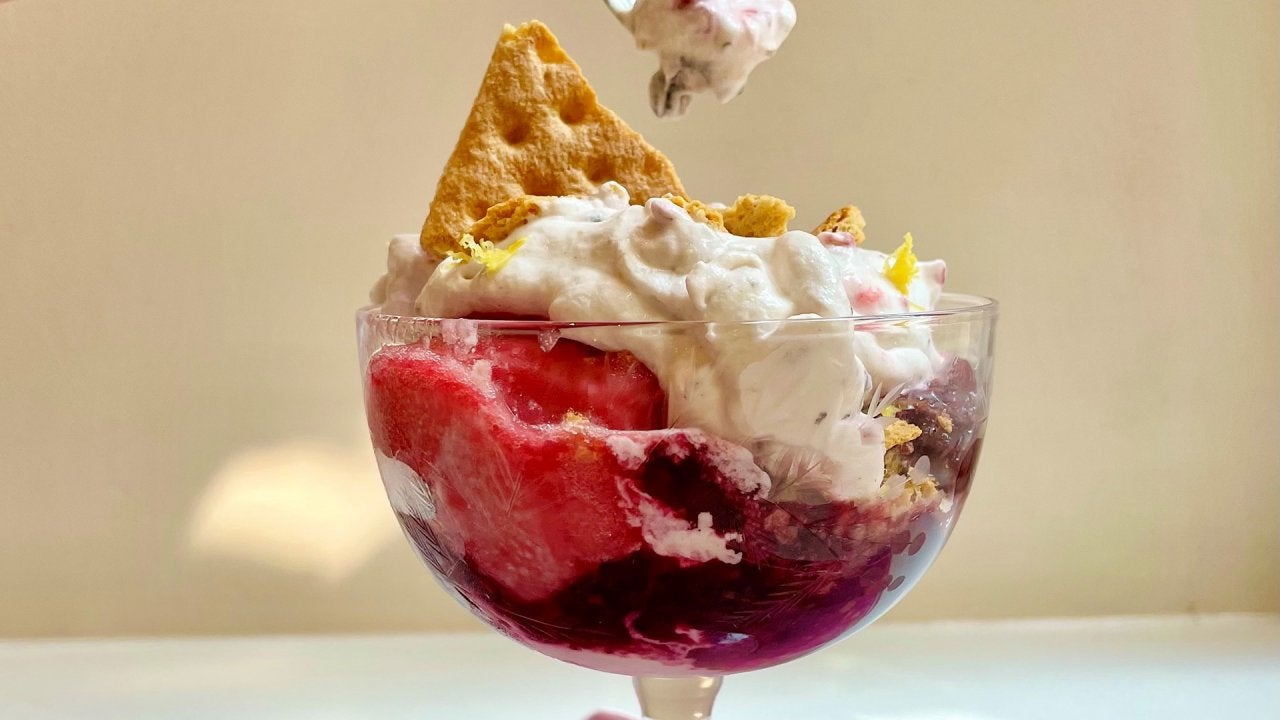 How to Make a Bumbleberry Pie Sundae | Gail Simmons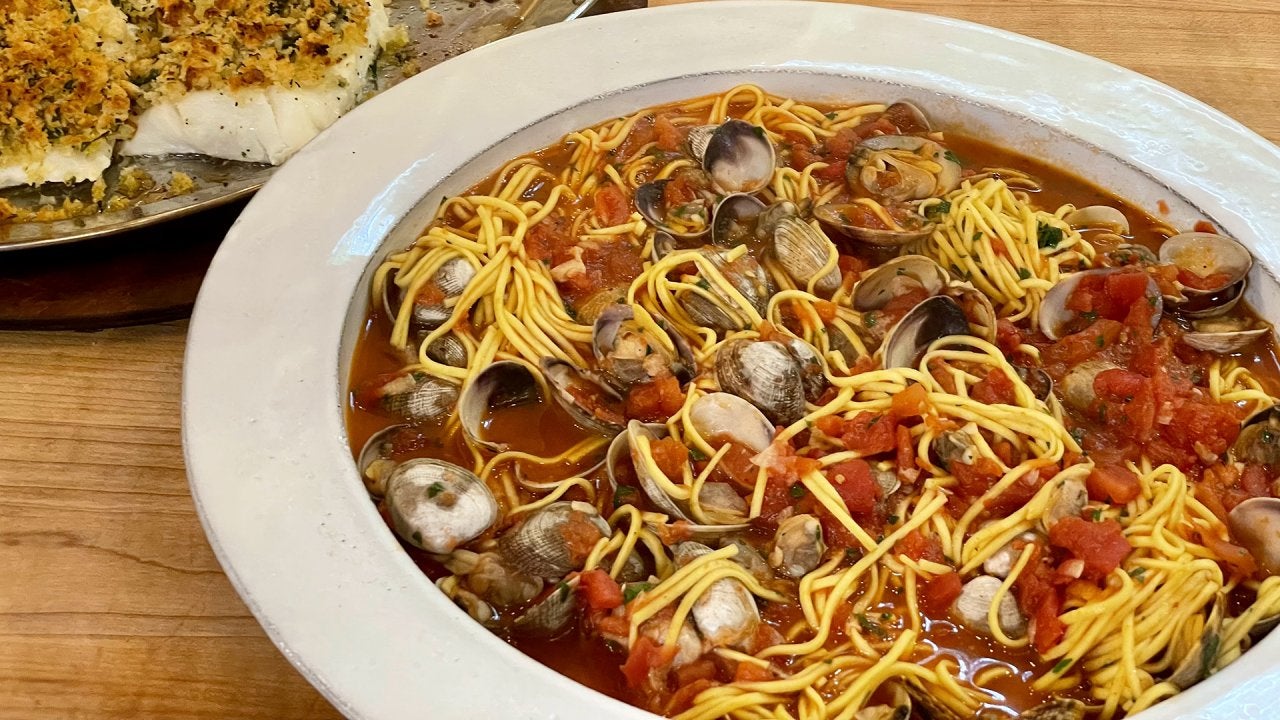 How to Make Spaghetti or Linguini with Red Clam Sauce | Rachael …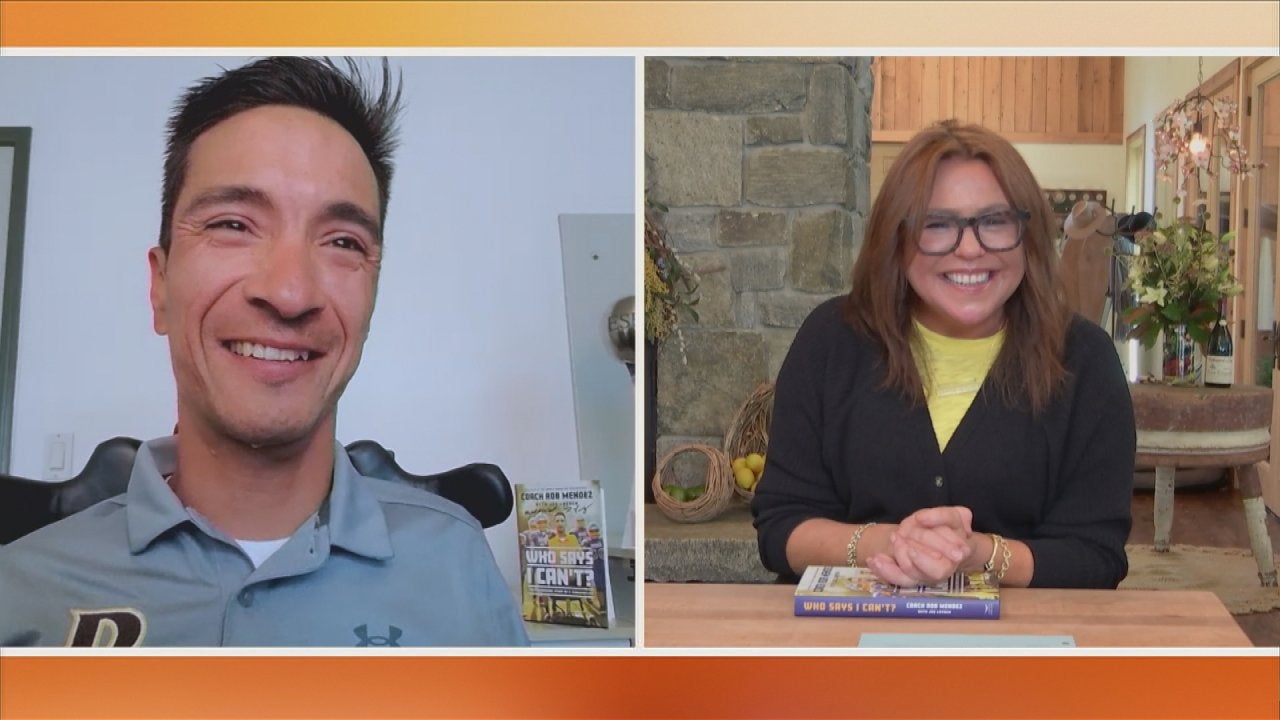 Coach Rob Mendez, Football Coach Born Without Limbs, Tells His I…
Shredded chicken, black beans and spiced pumpkin puree get rolled up into a party-friendly finger food in this fun Halloween-themed recipe from one of our food stylists Kate Bennert.
Ingredients
10 red finger chilis
Extra-virgin olive oil
1 small white onion, finely diced
Kosher salt and black pepper
1/2 tablespoon hot smoked paprika
1/2 tablespoon ground coriander
One 15-ounce can black beans, drained and rinsed
1/2 lime, juiced
Hot sauce
1/2 tablespoon chili powder
Ground cinnamon
One 15-ounce can unsweetened pumpkin puree
1 store-bought rotisserie chicken, finely shredded
One 8-ounce jar taco sauce
2 cups corn oil
10 corn tortillas
8 ounces sharp orange cheddar cheese, grated
For cilantro sour cream
1 handful cilantro leaves and stems
1/2 lime, juiced
1 cup sour cream
Salt and pepper
1 jalapeno, quartered
Preparation
Chop about 1½ inches from the tips of the red finger chilis and set aside for later. Finely dice the remaining chilis; if desired, leave in some seeds for a spicier flauta.
In a small saucepan, add 2 tablespoons olive oil, half of the onion and chilis, and season with salt and pepper. Cook until soft, about 3 minutes. Stir in hot smoked paprika and ground coriander and let cook for another minute. Add black beans, season with salt, and cook for 5 minutes or until beans are hot. Transfer to a food processor and pulse a few times until smooth but not gummy. Stir in lime juice and season to taste with hot sauce.
In another small saucepan, add 2 tablespoons olive oil, the the remaining onion and chilis, and season with salt and pepper. Cook for about 3 minutes, then stir in chili powder and a few pinches cinnamon and let cook for 1 minute more. Stir in pumpkin, season with salt, and cook for another minute or so until flavors come together.
In a medium bowl, mix the shredded chicken and taco sauce.
In a heavy-bottomed cast-iron skillet fitted with a deep-fry thermometer, heat about 1 inch of corn oil until it registers 375˚F. Fry tortillas in batches until pliable and hot but not crisp, about 10 seconds. Drain on paper towels to absorb any excess oil.
To assemble the flautas, lay a fried tortilla in front of you. Spoon a thin line of black bean puree and the pumpkin mixture at the edge of the tortilla, closest to you. Top with a few pinches of shredded chicken and cheddar cheese. Starting with the edge closest to you, roll up the flauta as tightly as possible, then secure the end flap using a toothpick. Repeat with the remaining flauta ingredients.
Reheat the oil back to 375˚F and fry until crisp, about 4 minutes per side. Drain on paper towels.
To make the fingers, working in 2 batches, fry the reserved chili tips in the hot oil until they start to blister, 10 to 20 seconds; remove and drain on paper towels. (Use caution as the water content of the chilis will make them sputter and spurt hot oil.) When cool enough to handle, slide the chilis into the top of the flautas and arrange in short glasses to look like hands; cut one flauta shorter to resemble a thumb.
For the Cilantro Sour Cream, place all ingredients in a food processor and process until smooth. Serve in a bowl for dipping.