How To Make Coconut Fried Chicken With Sweet Hot Sauce | Marcus …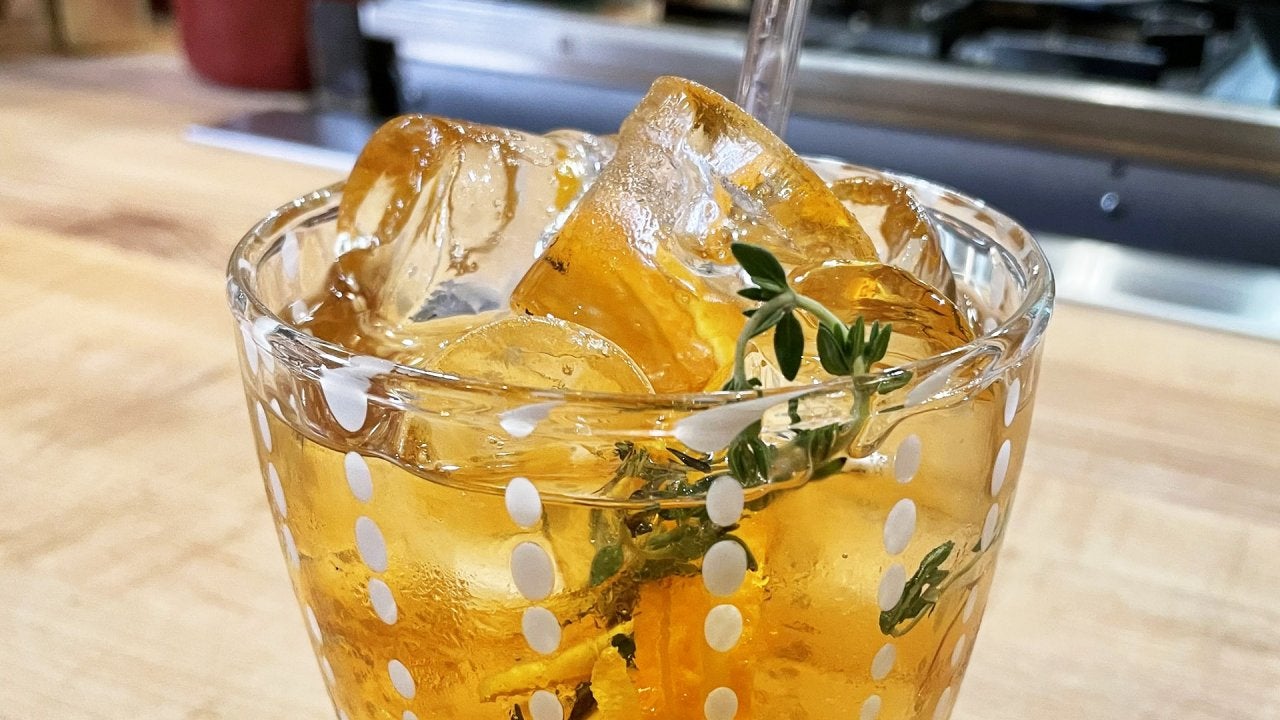 How to Make a Vermouth Spritz | John Cusimano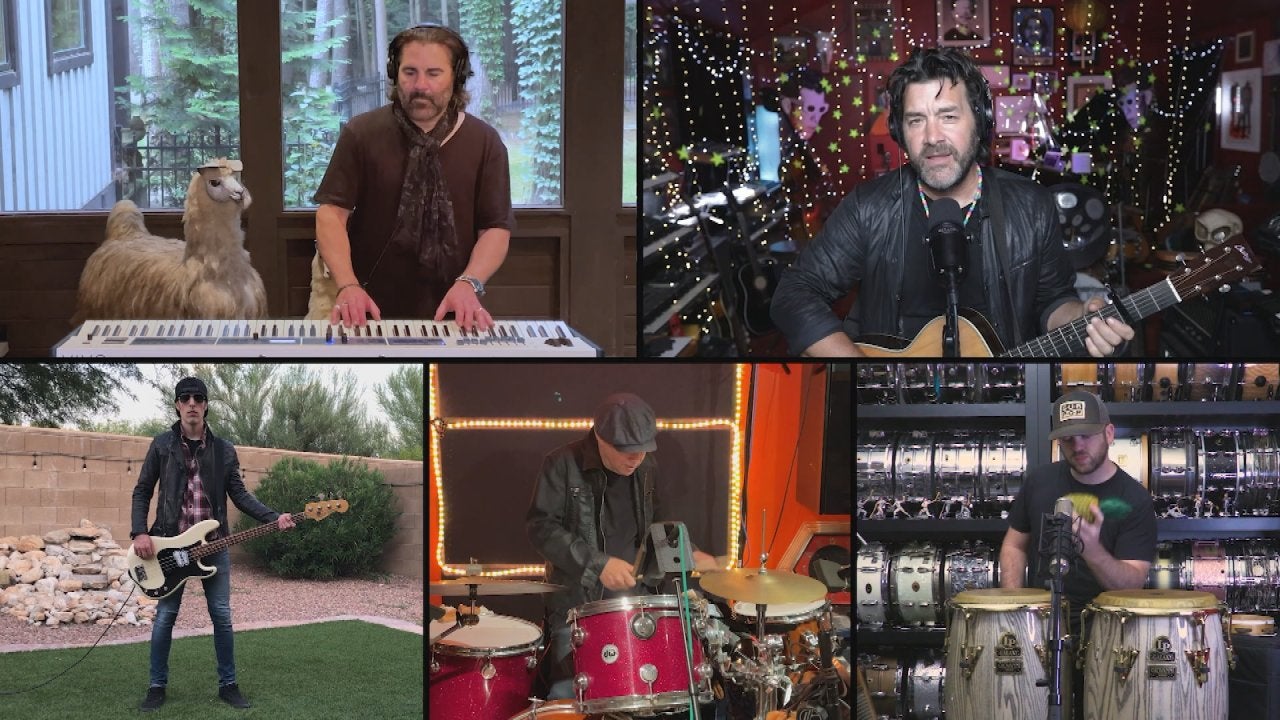 Stop Everything and Listen to "Buongiorno Baby"—the Song John Co…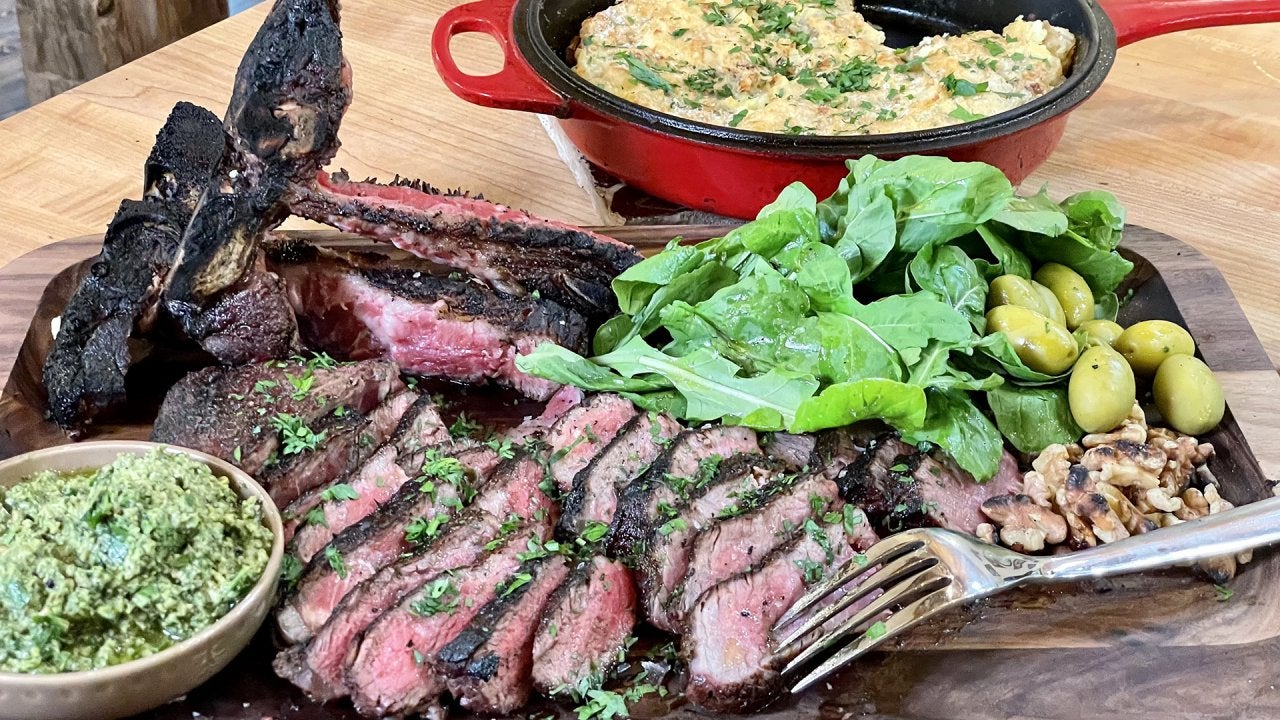 How to Make Bistecca (Porterhouse) with Walnut Salsa Verde and C…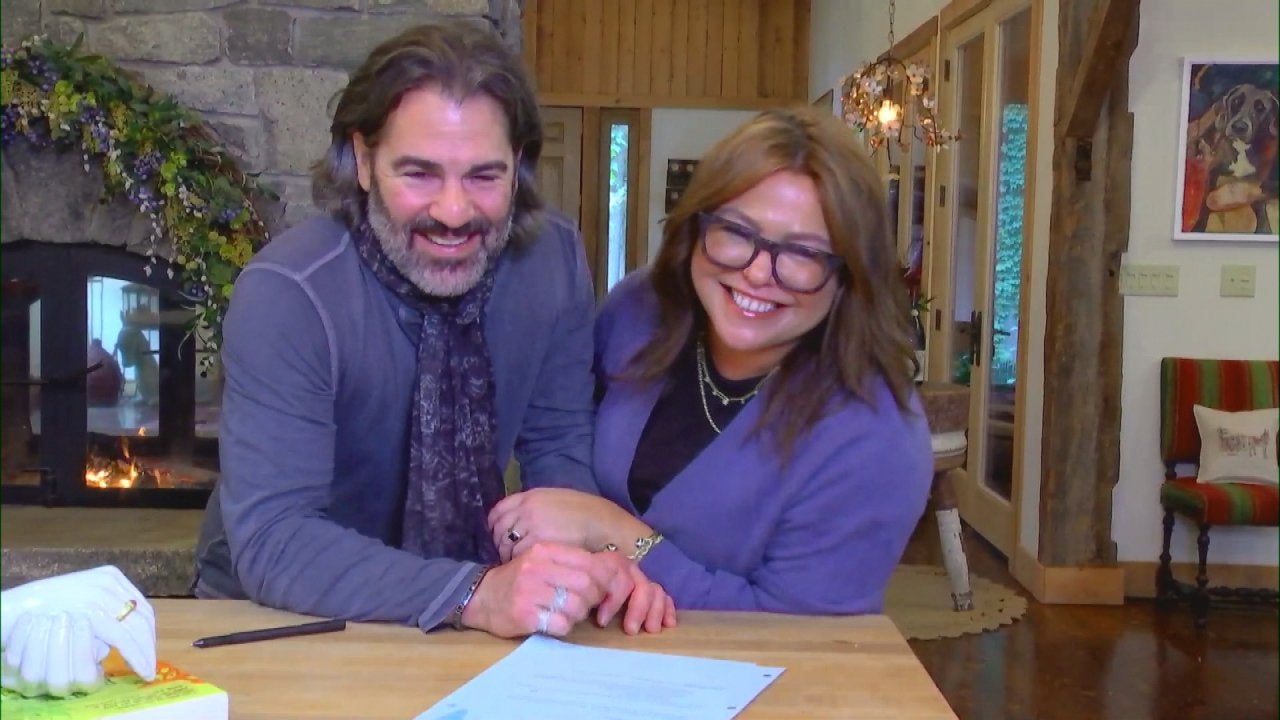 Rachael Reveals Her Favorite Place to Eat in Tuscany, Italy | Q …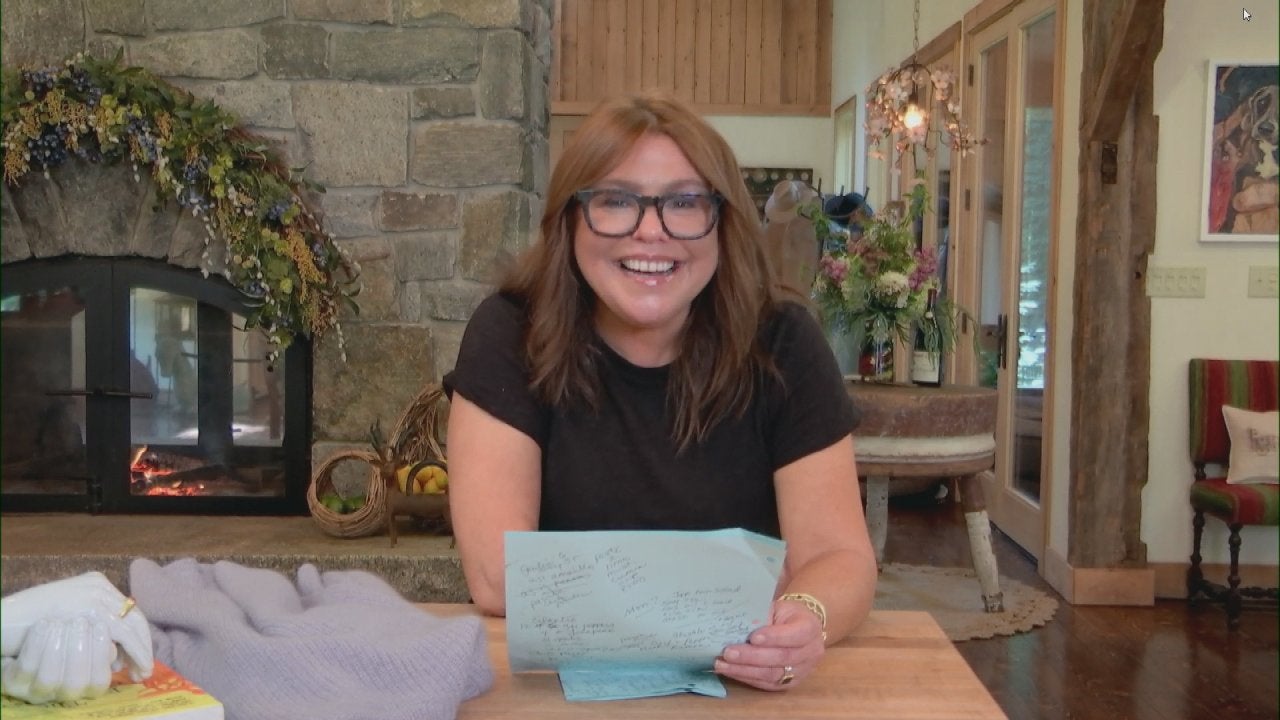 What's In Our Meal Bag? 3 Sweet Stories from Viewers Who Tried R…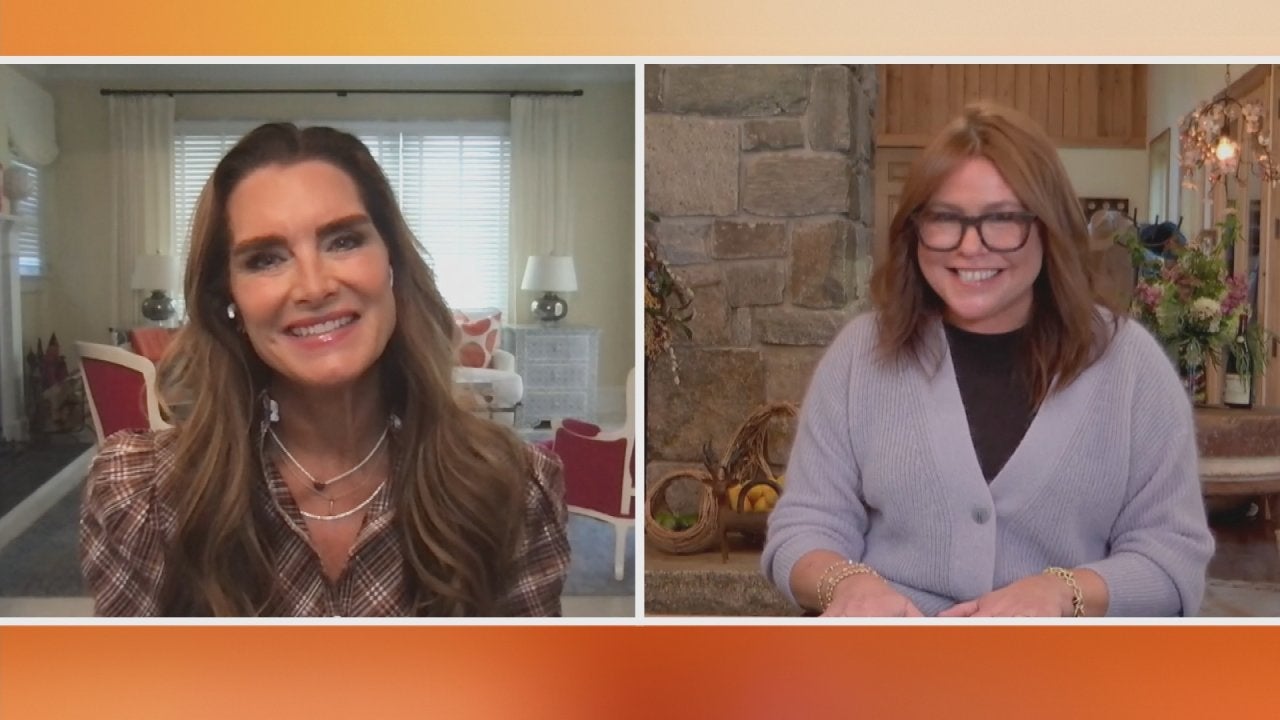 Brooke Shields Tearfully Recounts Devastating Accident + Leg Inj…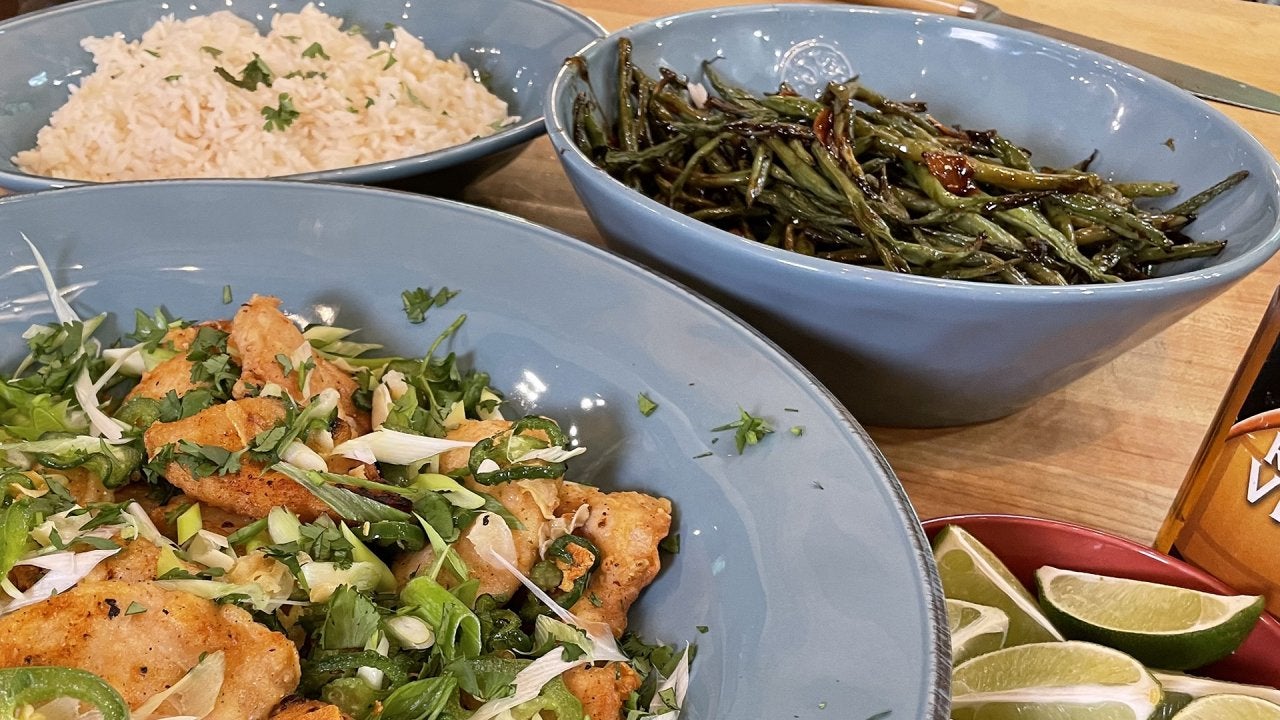 How to Make Roasted Honey-Soy Green Beans | Rachael Ray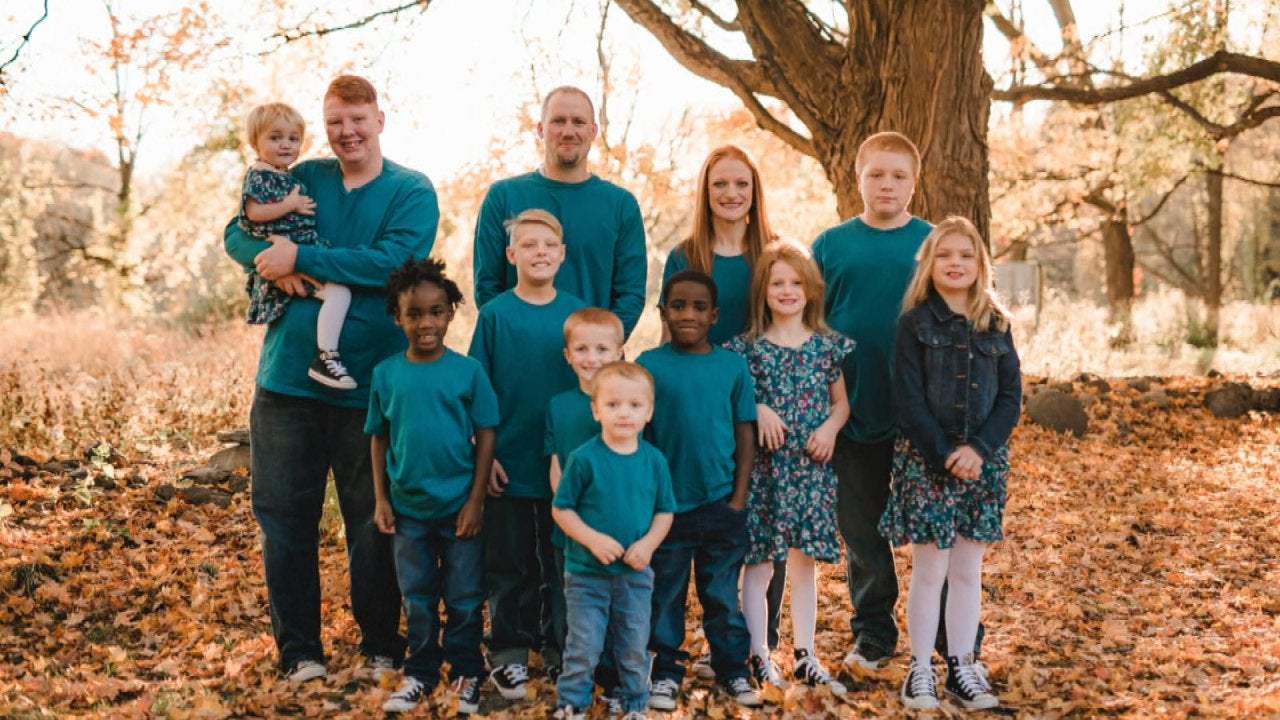 We Surprise a Mom of 10 (Including 6 Foster Kids!) Who Works So …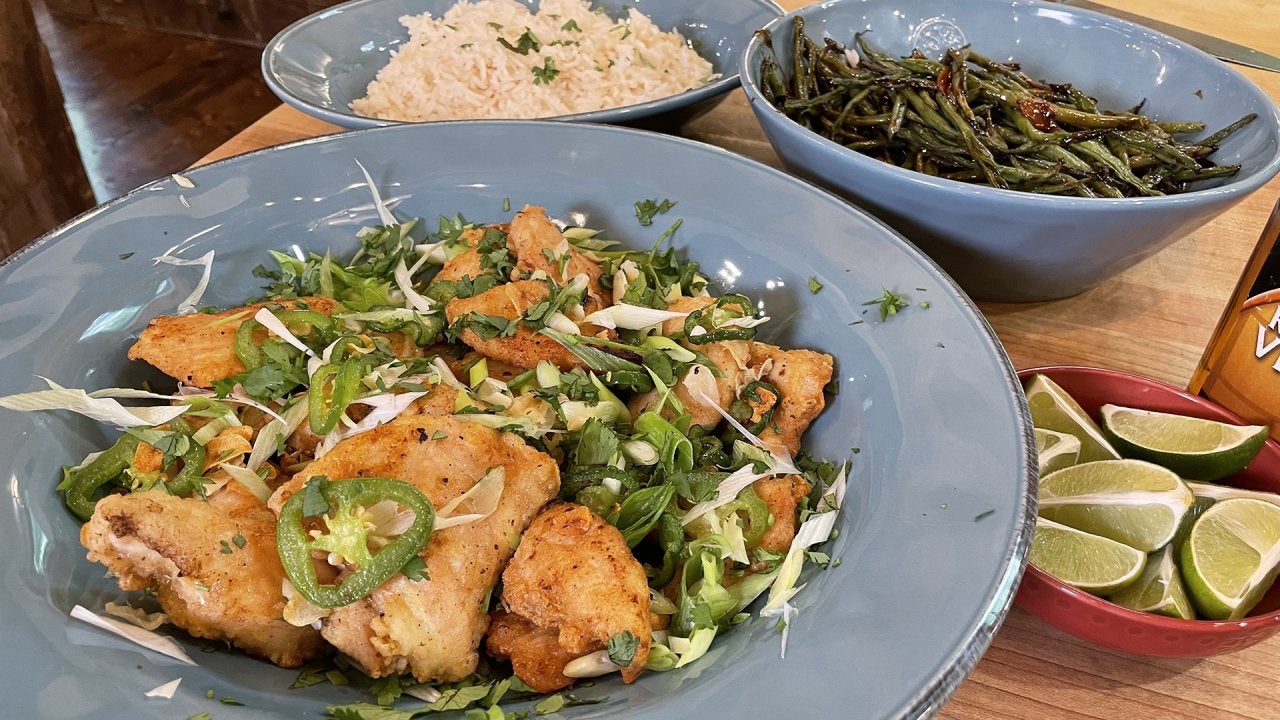 How to Make Salt 'n' Pepper Pork or Chicken | Rachael Ray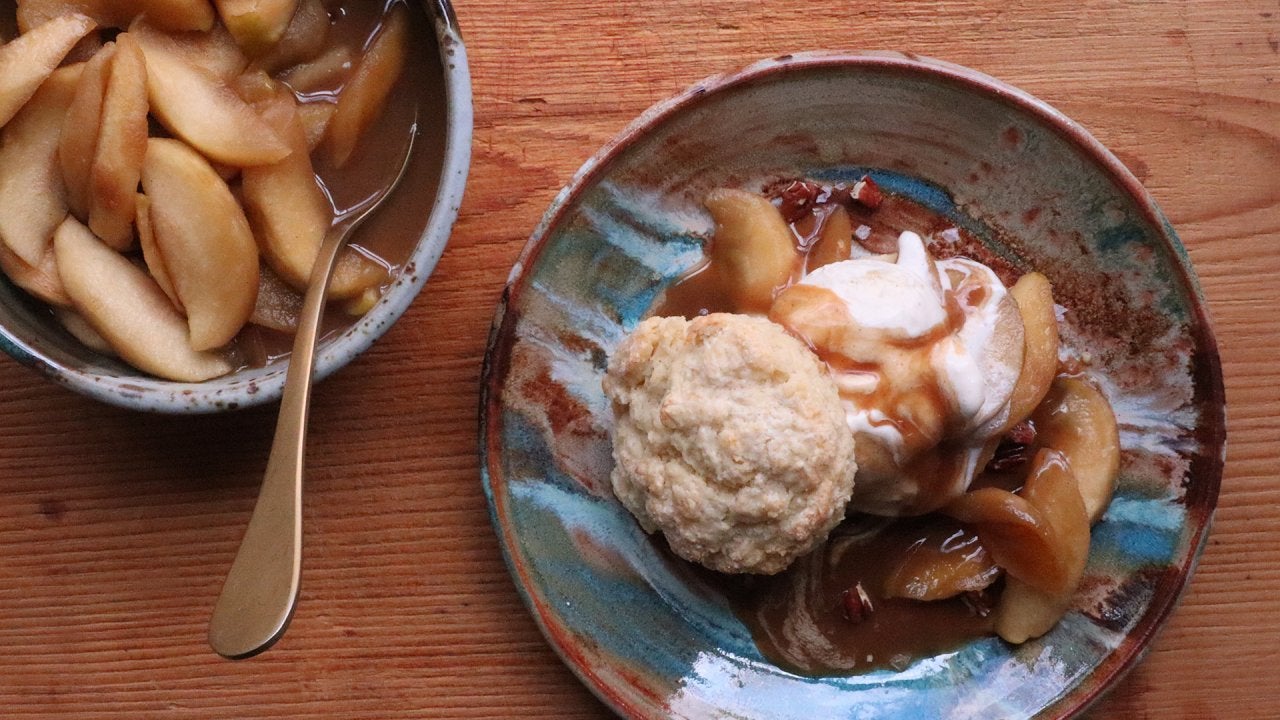 How to Make Caramel Apple Shortcakes | Grant Melton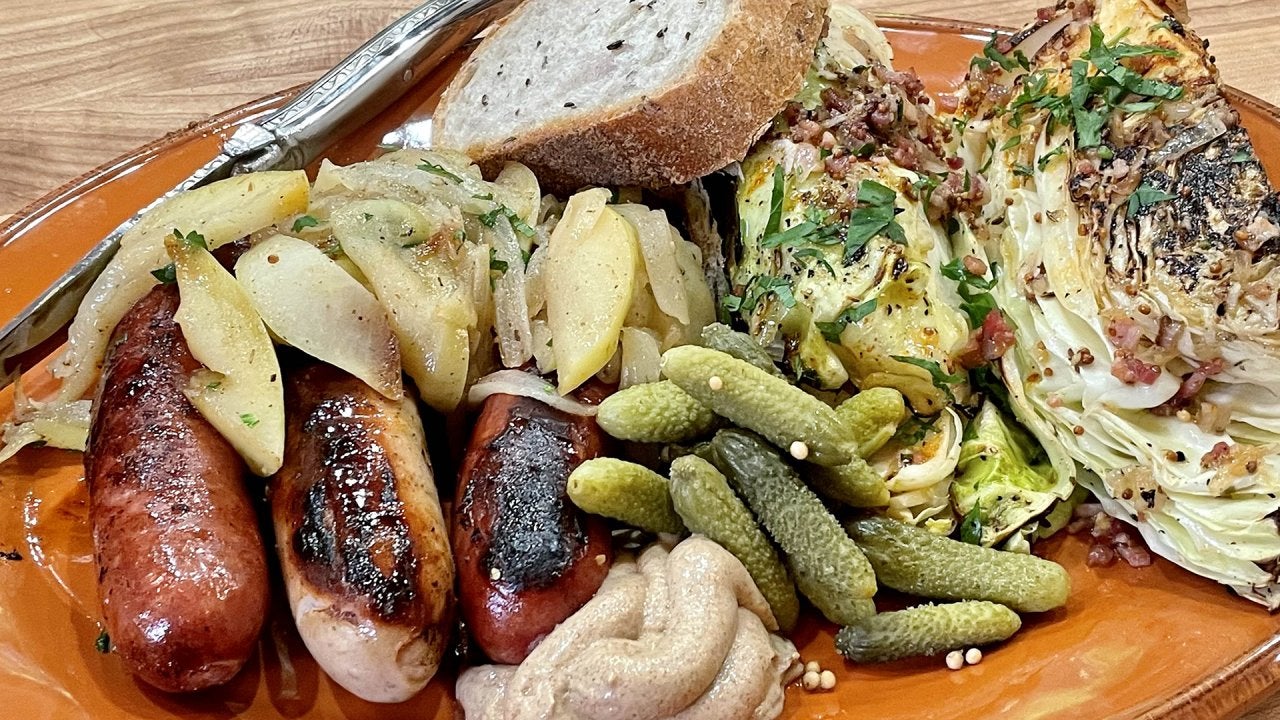 How to Make Sausages with Apples and Onions & Charred, Spiced Ca…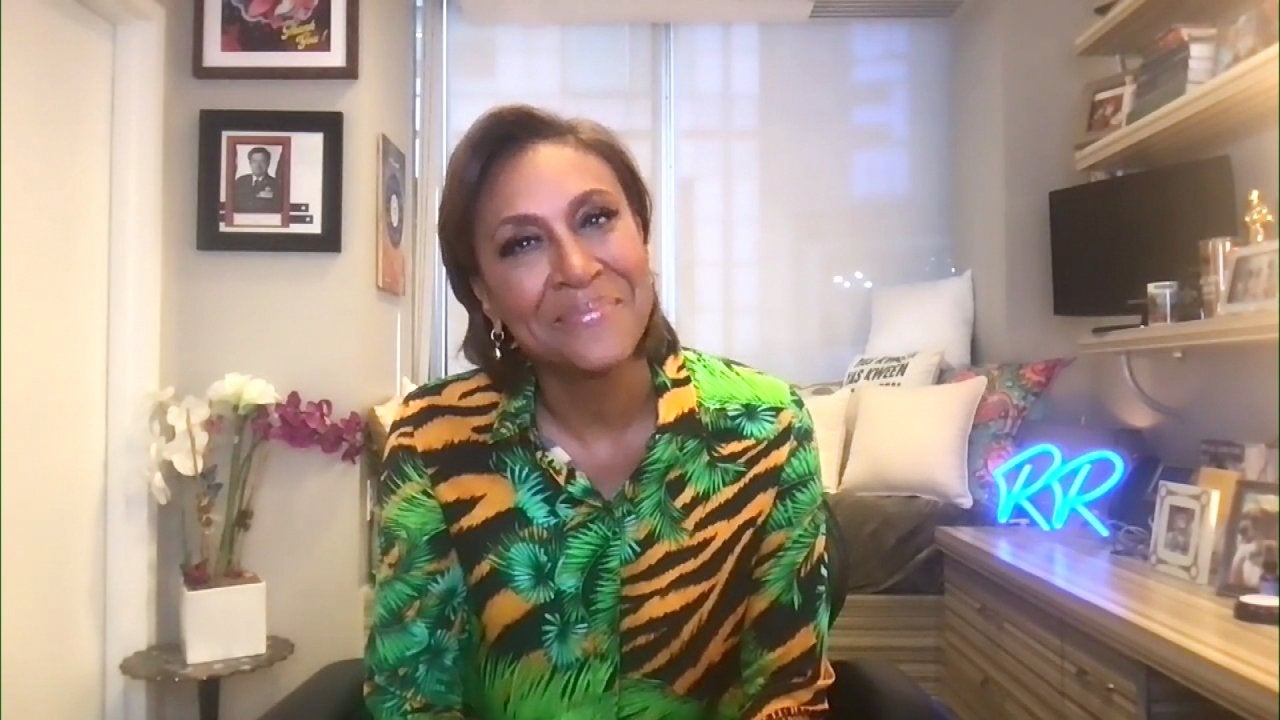 Robin Roberts Tearfully Recalls the Emotional Moment Her Sister …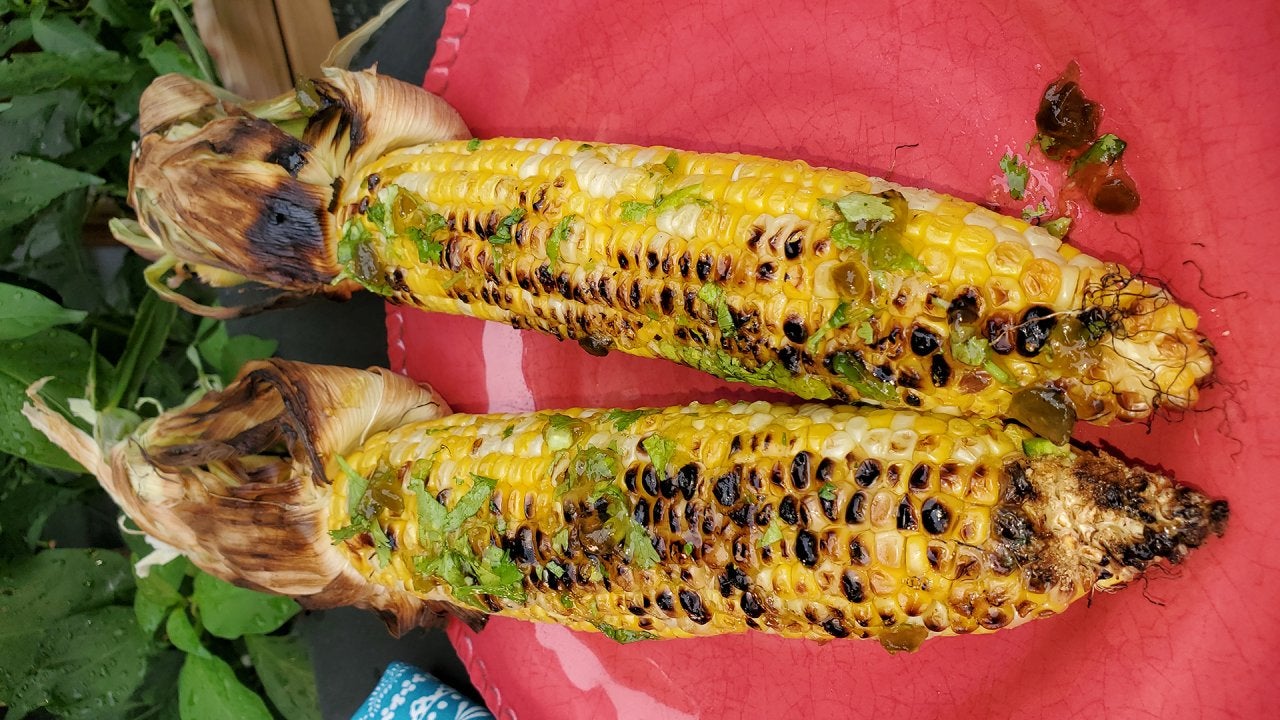 How to Make Easy Grilled Corn with Jalapeño Cilantro Glaze | Sun…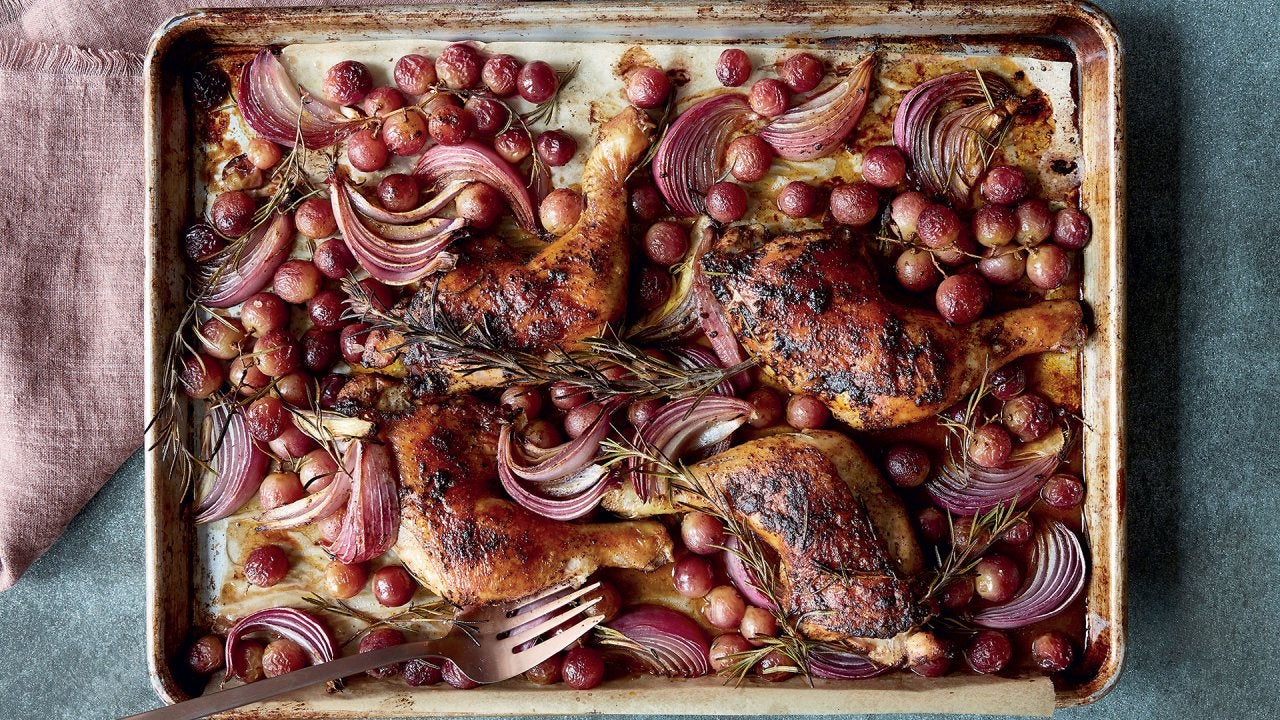 How to Make Sheet Pan Chicken with Rosemary & Grapes | Queer Eye…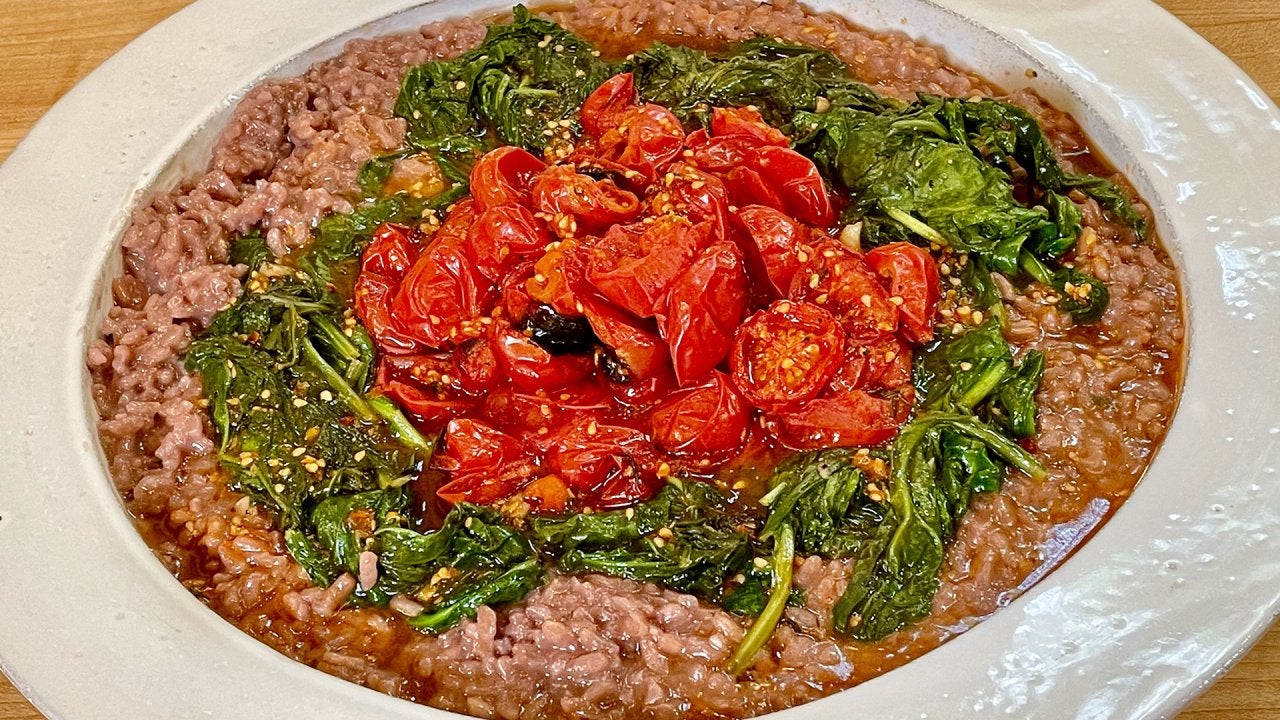 How to Make Chianti Risotto with Garlicky Spinach and Oven Charr…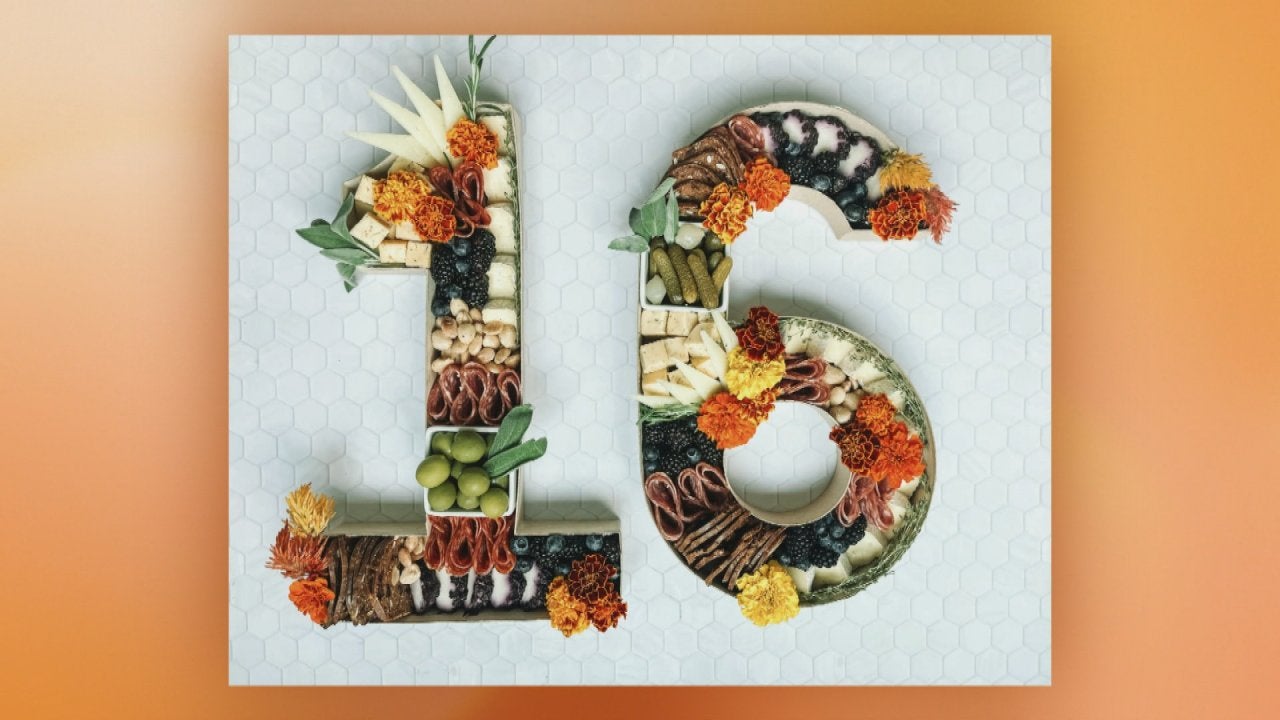 Feast Your Eyes on Our Savory 16 Charcuterie Board + We Promise …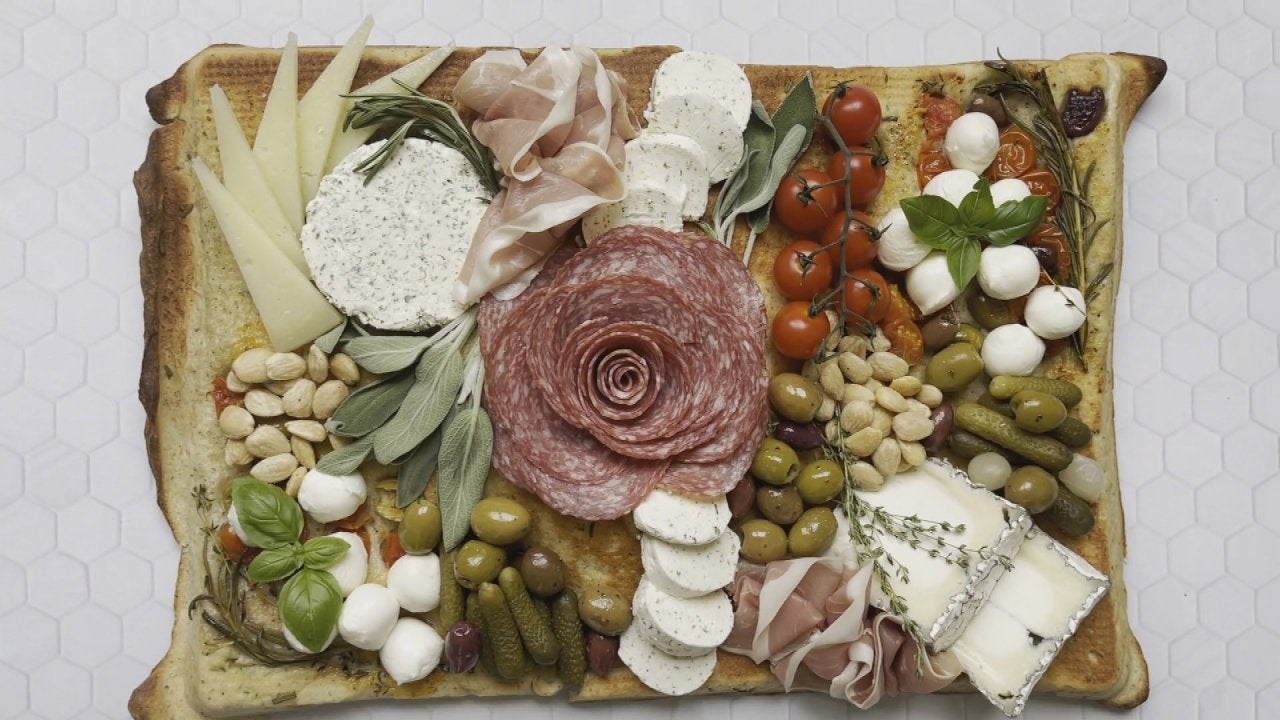 How to Make an Edible Cheeseboard With Focaccia for Your Next Pa…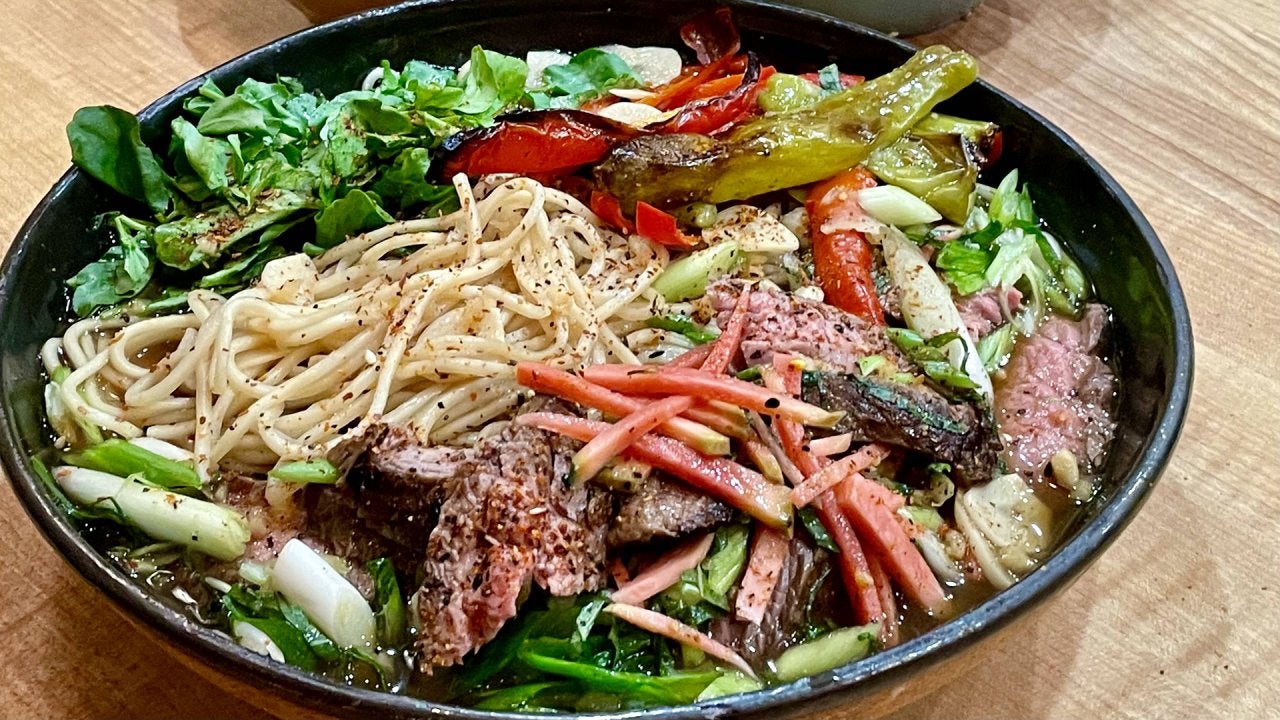 How to Make Miso Ramen with Steak, Japanese-Style Tomato Salad +…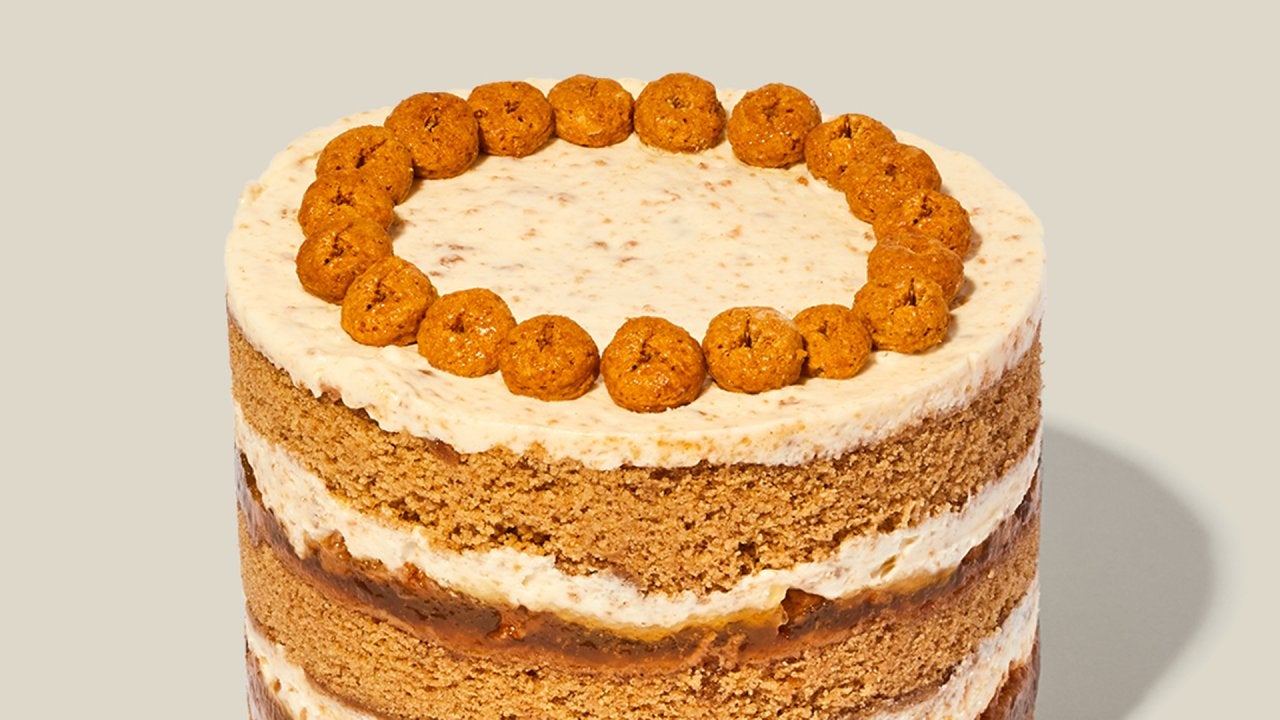 How to Make Apple Cider Doughnut Cake | Milk Bar's Christina Tosi
Chef Marcus Samuelsson makes a coconut fried chicken that gets doused in a sweet hot sauce, fresh from his latest cookbook The Rise: Black Cooks And The Soul Of American Food.
Marcus came up with this recipe in honor of pastry chef Tavel Bristol-Joseph and a partner at Emmer & Rye in Austin, TX.
"Guyana is in South America," Marcus says. "The language is English, the culture is Caribbean, and it's a cultural mix of Chinese, indigenous Guyanese, African, and European. Tavel is a product of all of that. Coconut was a recurring motif in his early life, when he sometimes climbed coconut trees for breakfast. In this recipe, coconut milk is key to making delicious fried chicken, and the hot sauce packs a ton of flavor in the sweetness of the honey layered with the green curry."
Adapted from The Rise: Black Cooks And The Soul Of American Food by Marcus Samuelsson. Copyright © 2020 by Marcus Samuelsson. Used with permission by Voracious. All rights reserved.
Ingredients
1 cup store-bought green curry paste
Two 14-ounce cans unsweetened coconut milk
8 boneless, skinless chicken thighs
2 tablespoons soy sauce
1 cup plus 1 tablespoon unsweetened coconut flakes 
½ teaspoon garlic powder
2 teaspoons white pepper
1 teaspoon ground cumin
1 teaspoon ground cinnamon
1 teaspoon ground coriander
1 teaspoon kosher salt
1 cup panko breadcrumbs 
1 cup rice flour or all-purpose flour
2 tablespoons honey
Vegetable oil, for frying
Preparation
Place ¾ cup of the curry paste and 1 can of the coconut milk in a large mixing bowl and whisk to combine. Add the chicken and toss to coat. Cover and refrigerate for at least 2 hours or up to 4 hours.
Remove the chicken from the marinade and transfer to a large saucepan. Add 2 tablespoons of the remaining curry paste, the remaining 1 can coconut milk, the soy sauce, 1 tablespoon of the coconut flakes, and the garlic powder. Bring to a simmer over medium-high heat. Decrease the heat to maintain a low simmer and cook for 15 minutes, or until chicken is partially cooked through. Remove the chicken from the pot, shaking off excess sauce, and set aside.
Continue to cook the coconut milk mixture until it has reduced by half. Set aside and keep warm.
Combine the white pepper, cumin, cinnamon, coriander, and salt in a small bowl. Place the remaining 1 cup coconut flakes, the panko, and rice flour in a large-zip-top bag. Add two-thirds of the seasoning mix and shake to combine. Add the chicken, a few pieces at a time, and shake to coat. Remove the chicken to a baking sheet and cover until ready to fry.
Combine the honey and remaining 2 tablespoons curry paste in a small bowl and set aside.
Heat 1 inch of oil in a large Dutch oven or other heavy pot to 350°F. Add chicken to the oil, a few pieces at a time, and cook until golden brown and cooked through, 5 to 6 minutes, turning halfway through cooking.
Drizzle the chicken with the honey sauce and serve with the reduced coconut sauce alongside.