How To Make Arthurs-Style Chicken Schnitzel with Whipped Honey &…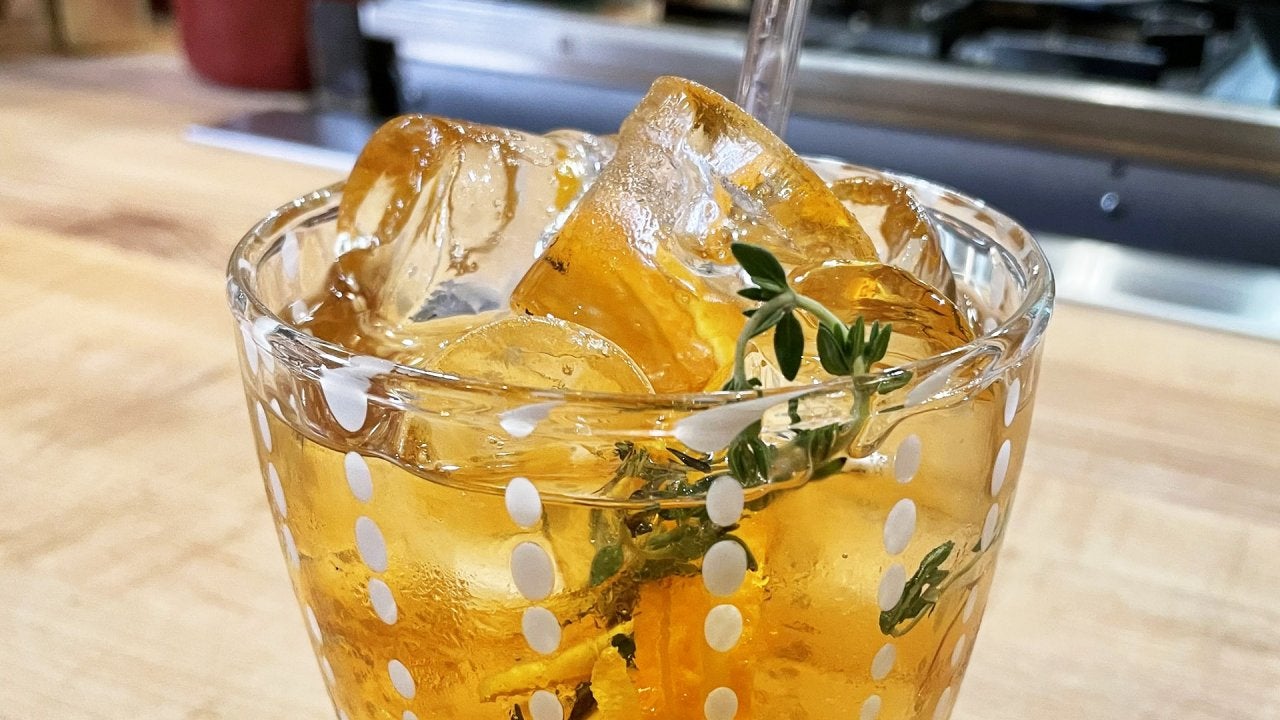 How to Make a Vermouth Spritz | John Cusimano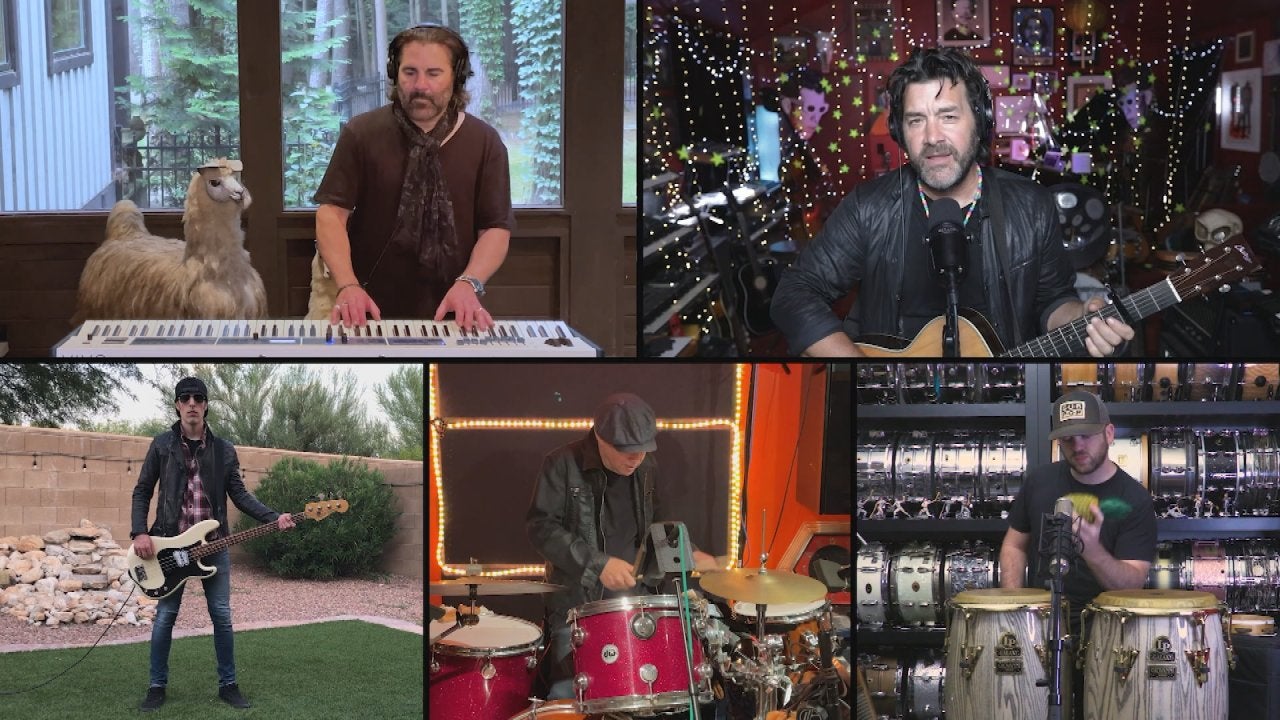 Stop Everything and Listen to "Buongiorno Baby"—the Song John Co…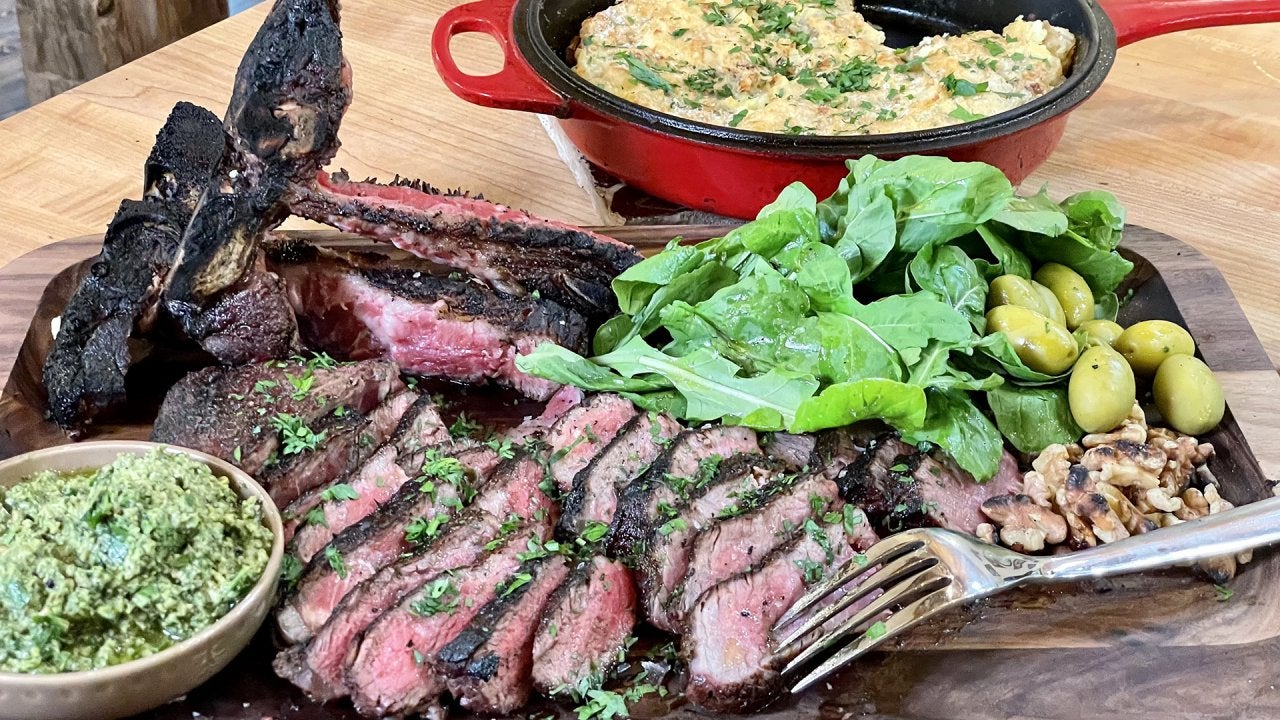 How to Make Bistecca (Porterhouse) with Walnut Salsa Verde and C…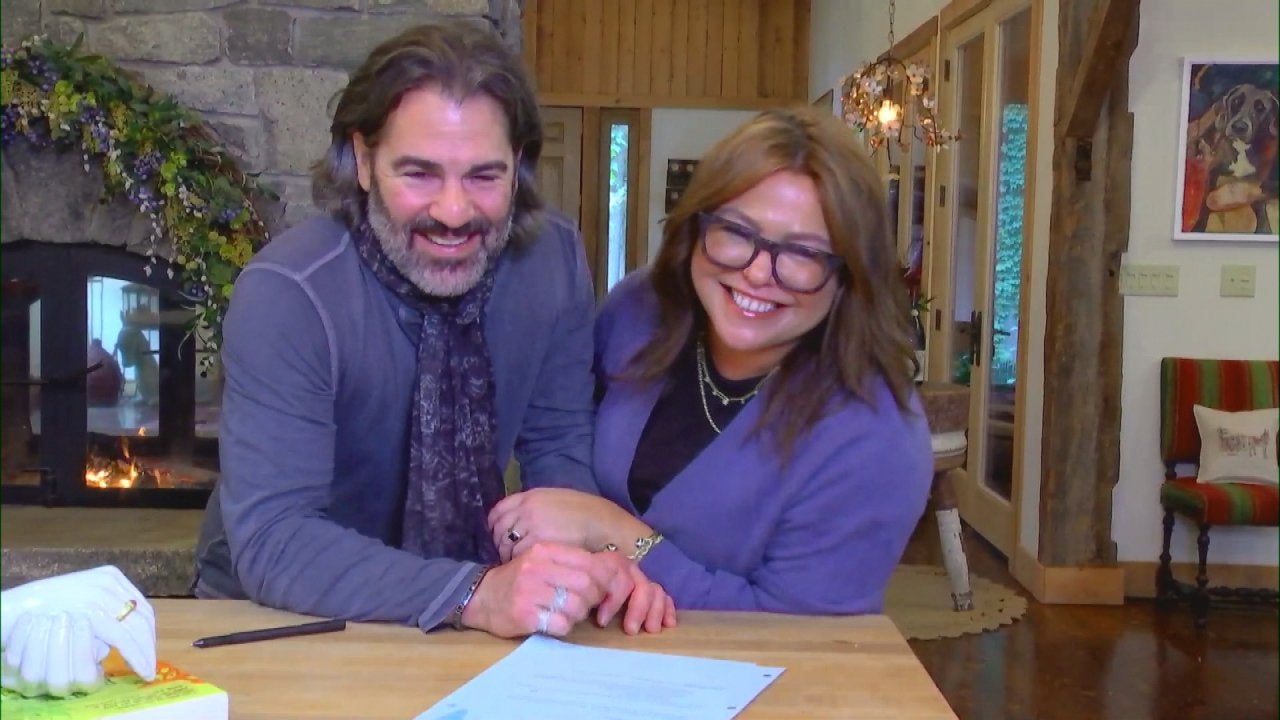 Rachael Reveals Her Favorite Place to Eat in Tuscany, Italy | Q …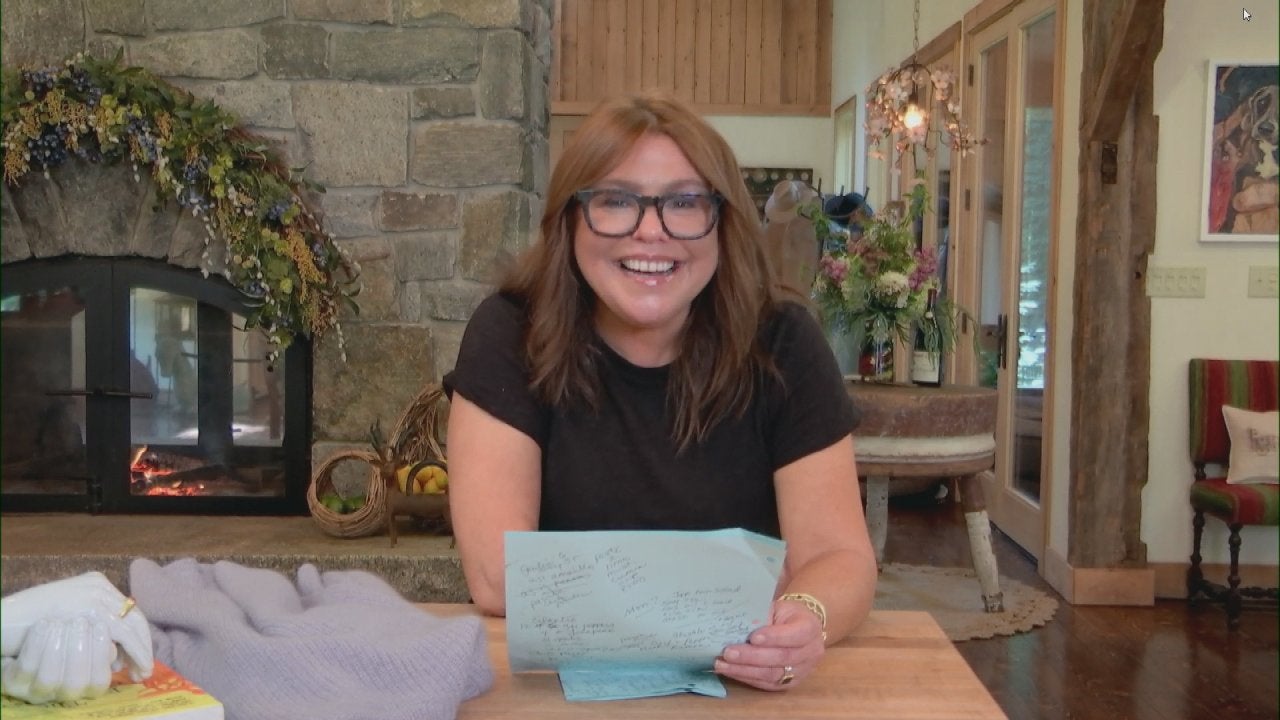 What's In Our Meal Bag? 3 Sweet Stories from Viewers Who Tried R…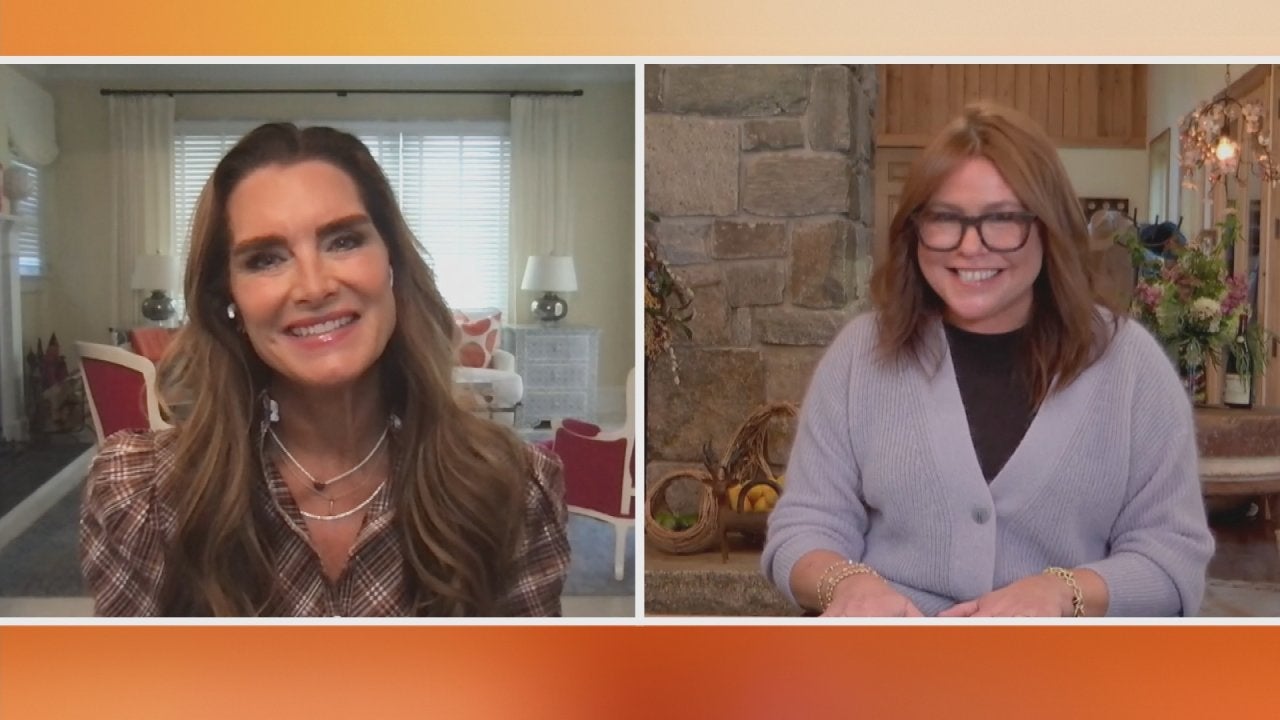 Brooke Shields Tearfully Recounts Devastating Accident + Leg Inj…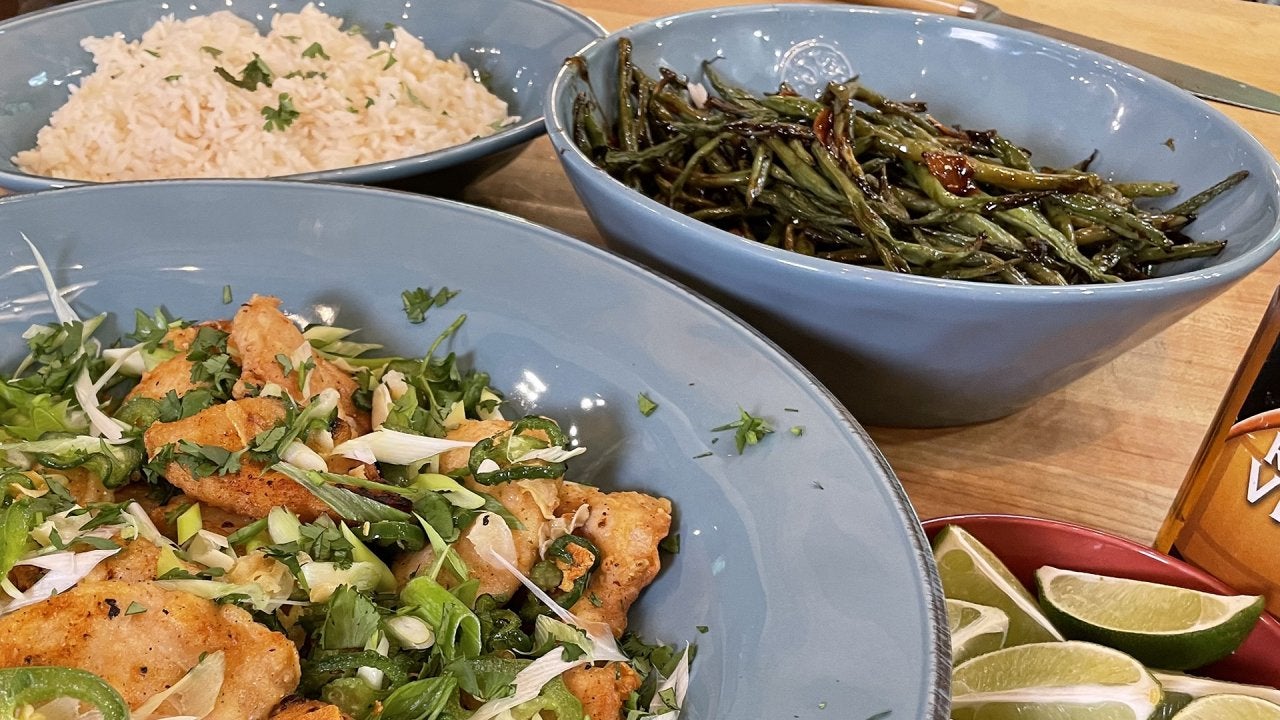 How to Make Roasted Honey-Soy Green Beans | Rachael Ray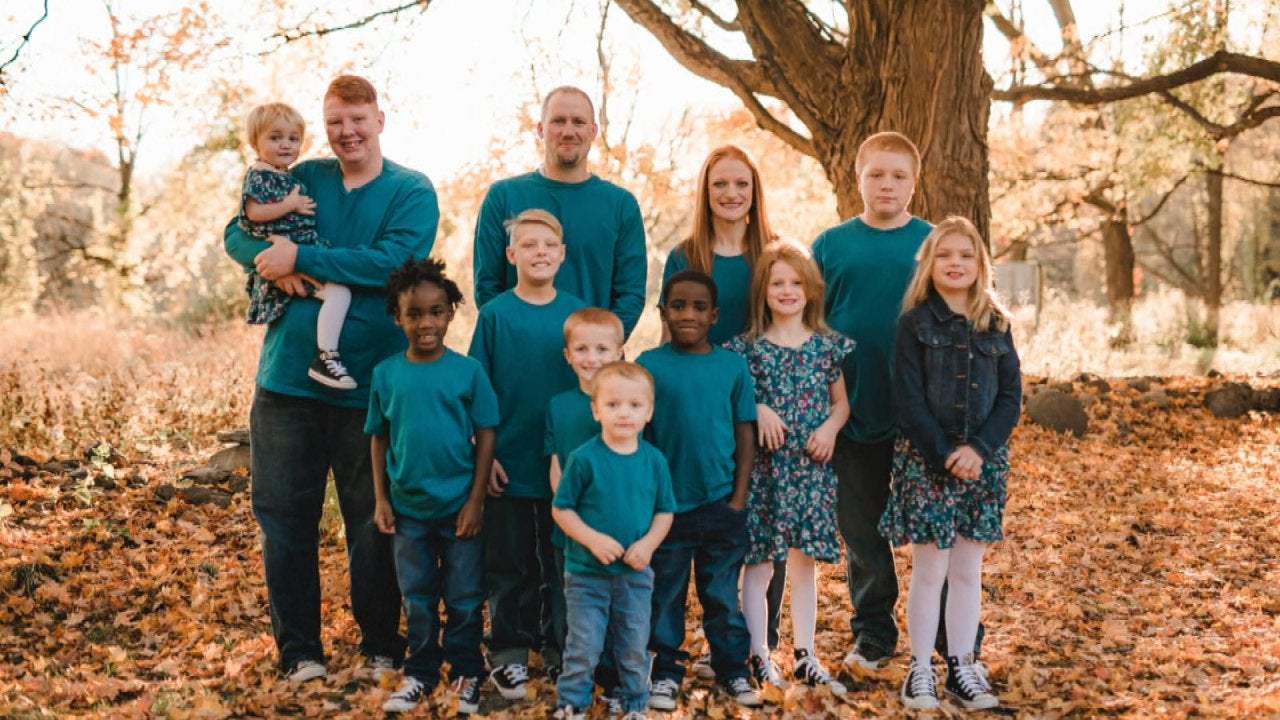 We Surprise a Mom of 10 (Including 6 Foster Kids!) Who Works So …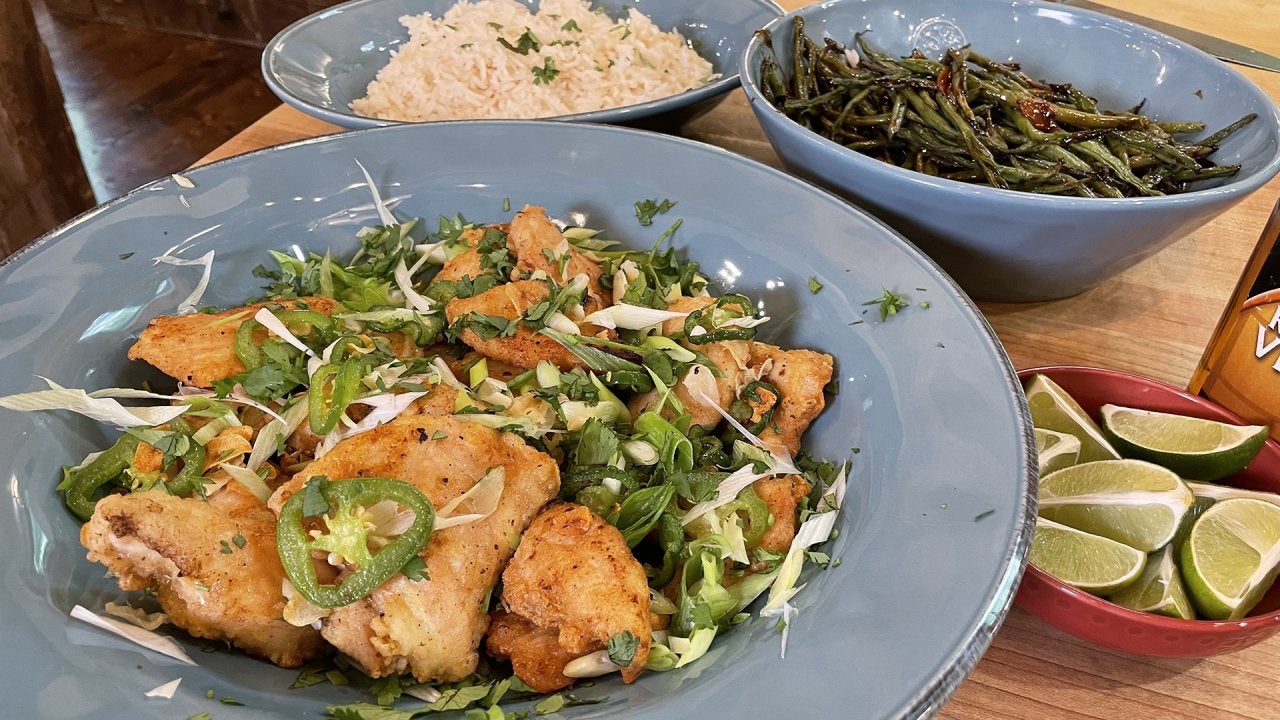 How to Make Salt 'n' Pepper Pork or Chicken | Rachael Ray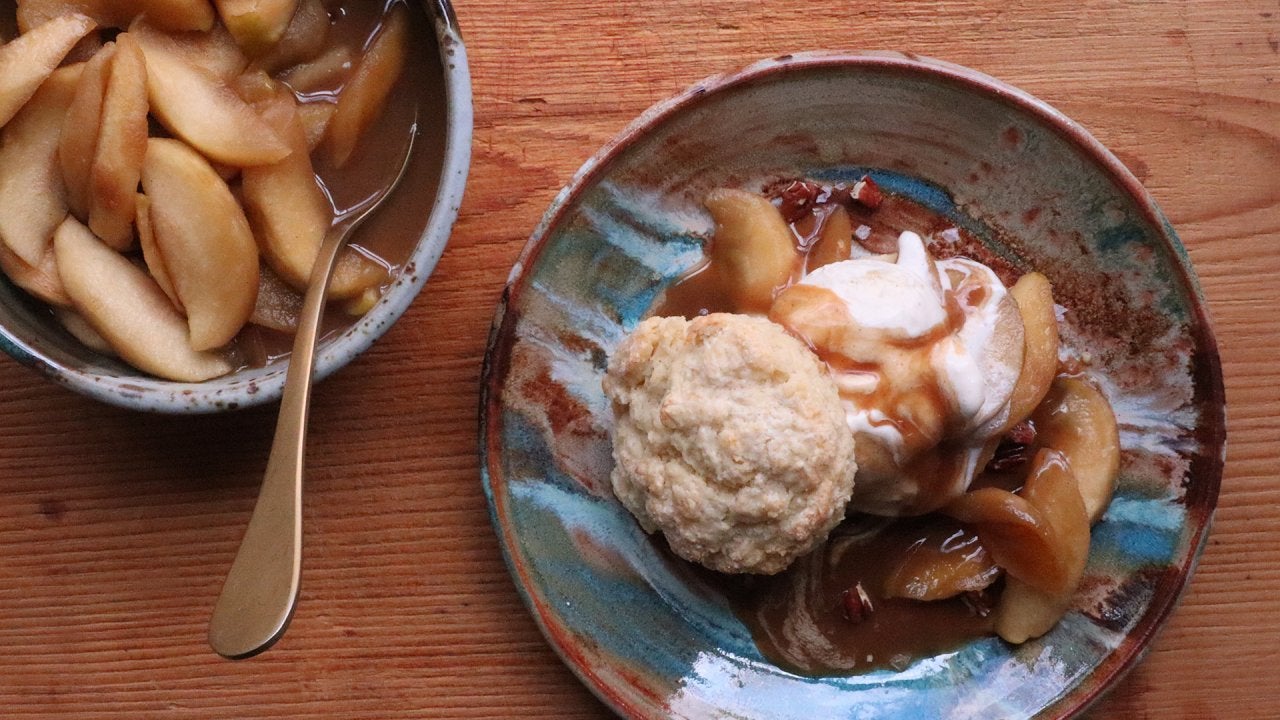 How to Make Caramel Apple Shortcakes | Grant Melton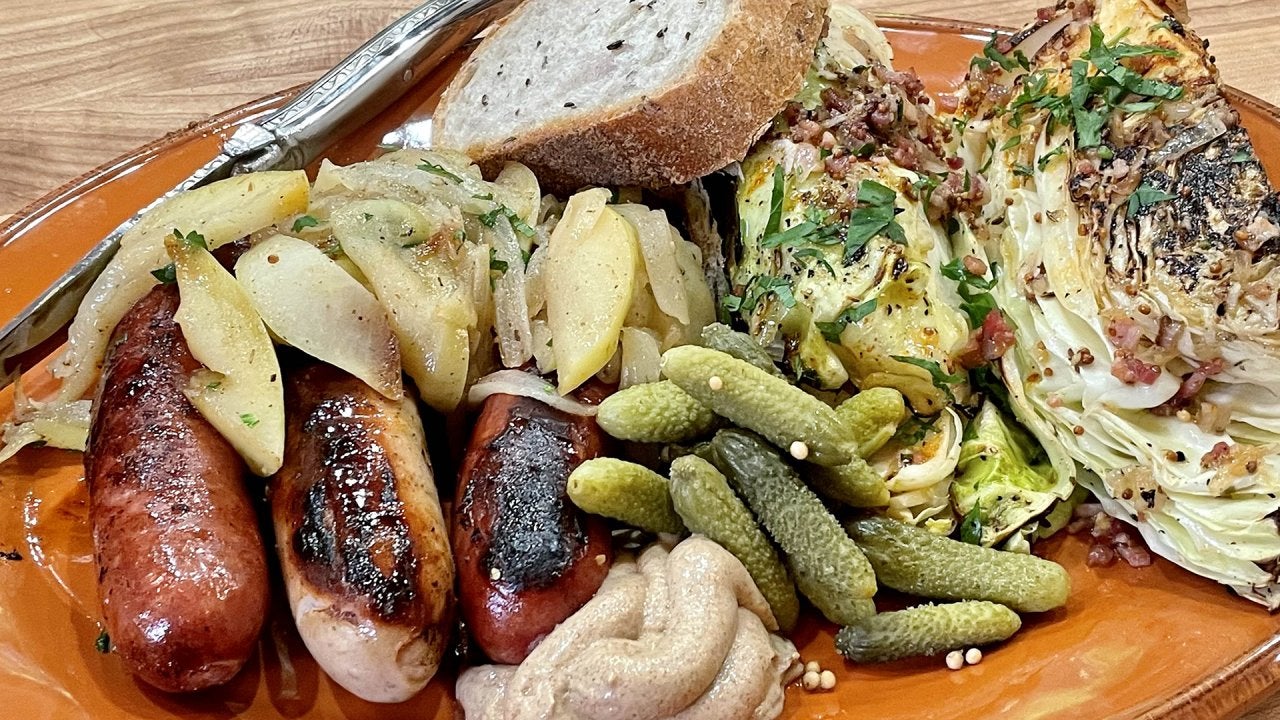 How to Make Sausages with Apples and Onions & Charred, Spiced Ca…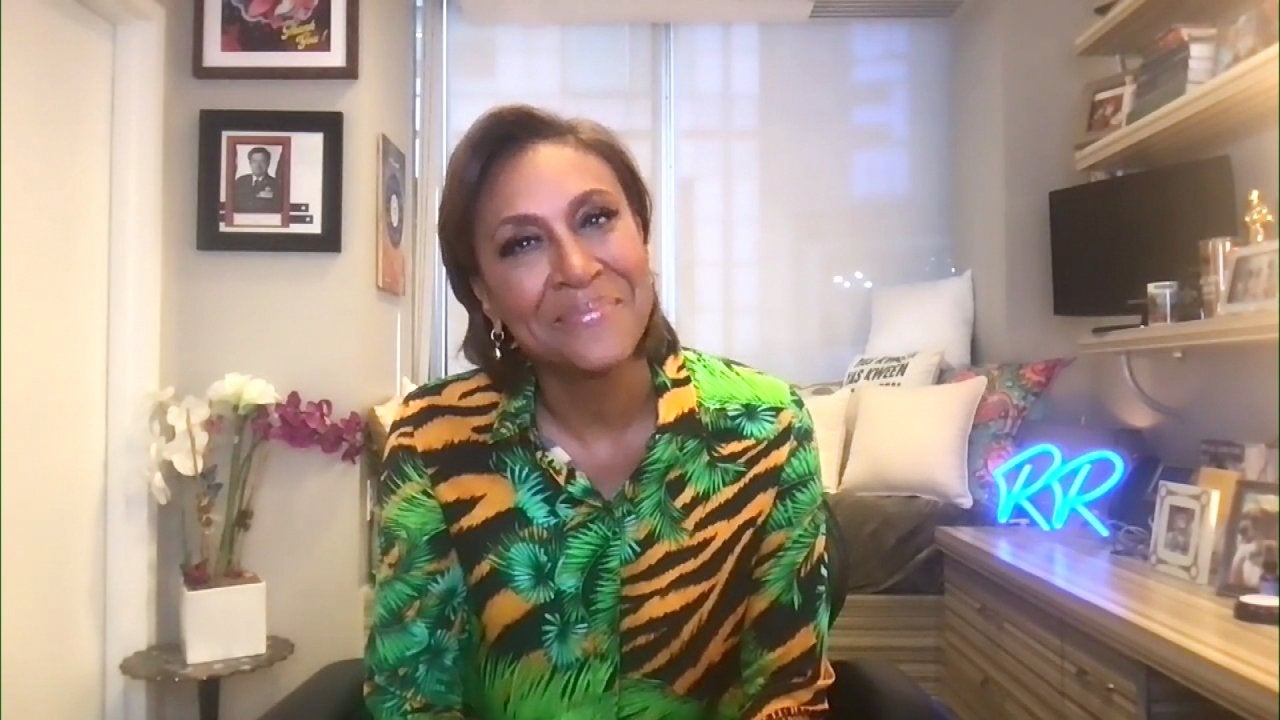 Robin Roberts Tearfully Recalls the Emotional Moment Her Sister …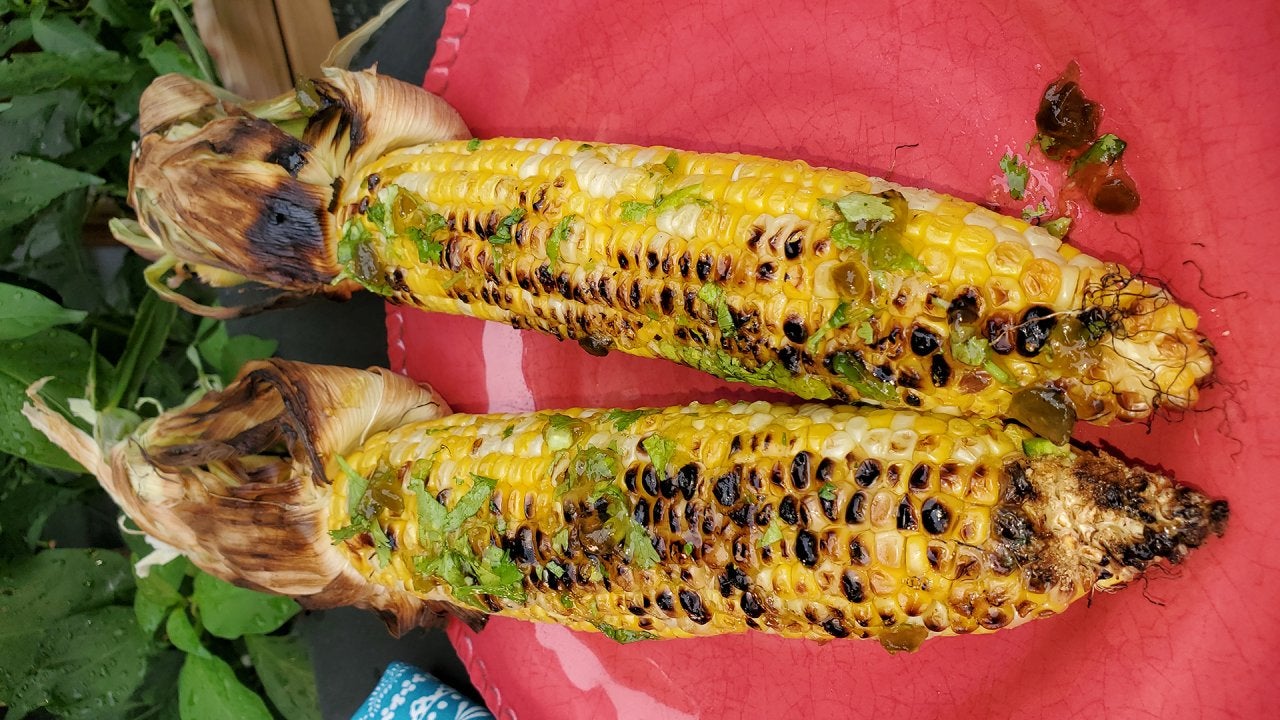 How to Make Easy Grilled Corn with Jalapeño Cilantro Glaze | Sun…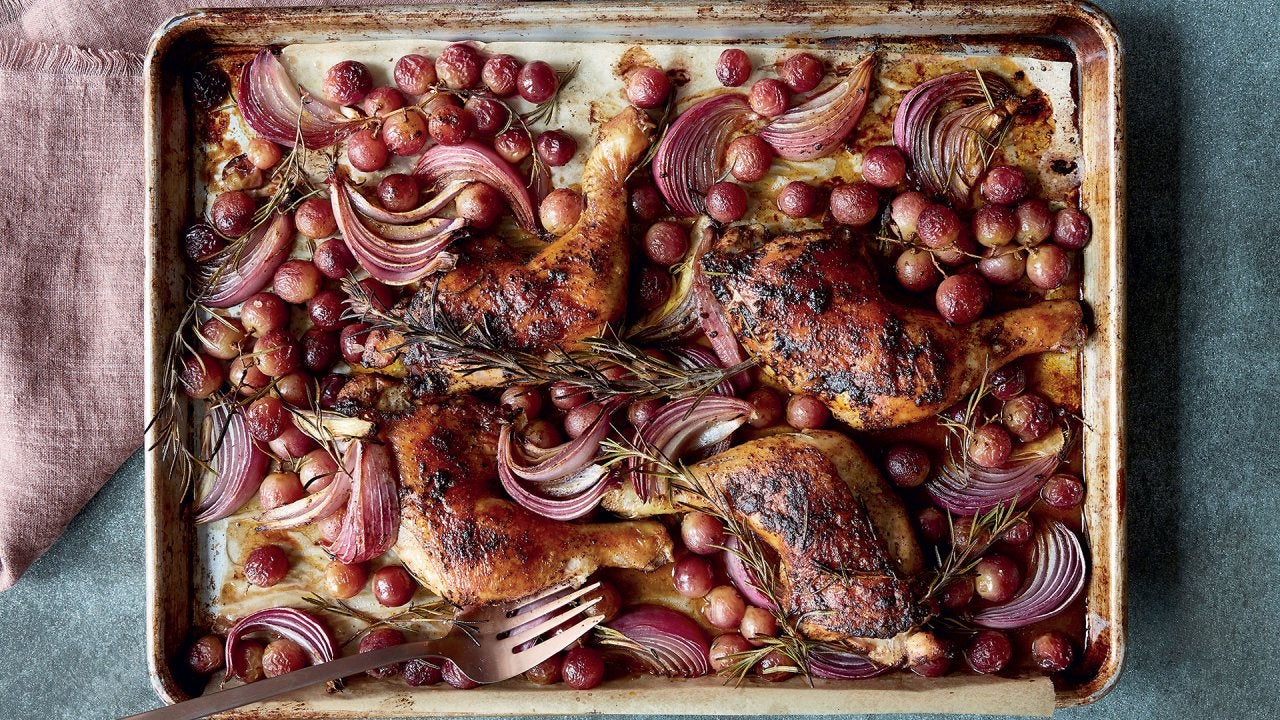 How to Make Sheet Pan Chicken with Rosemary & Grapes | Queer Eye…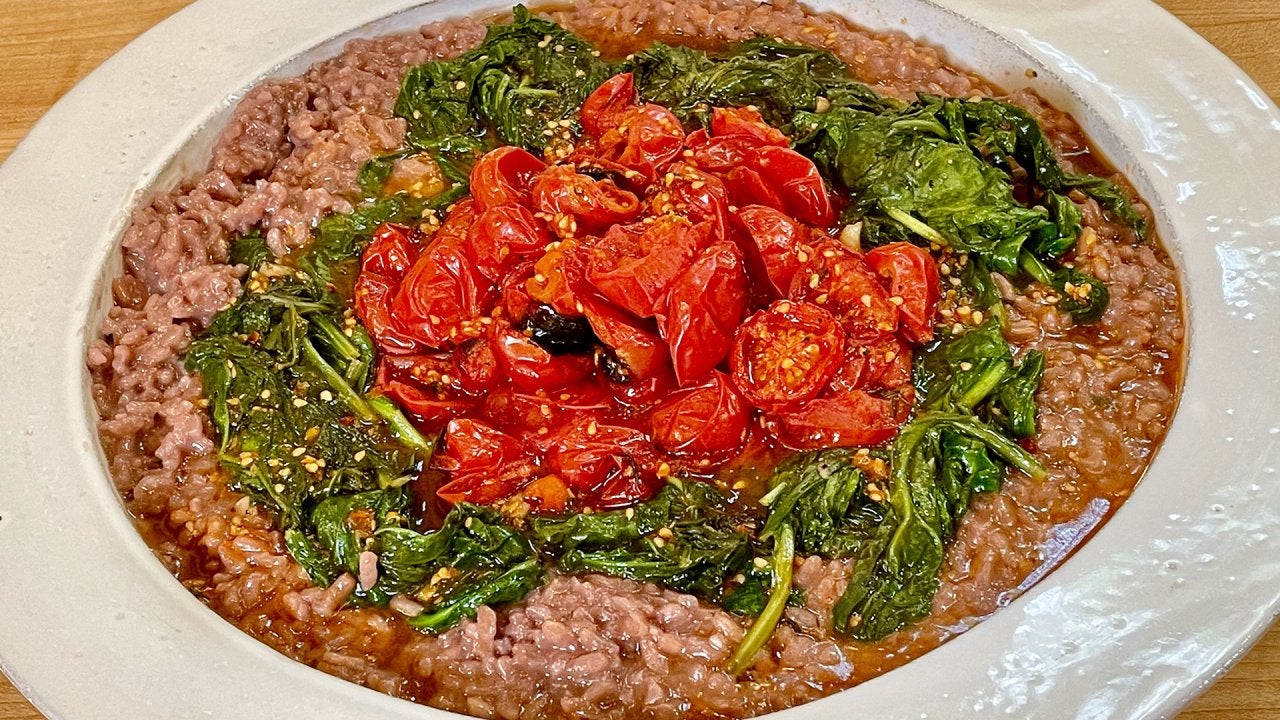 How to Make Chianti Risotto with Garlicky Spinach and Oven Charr…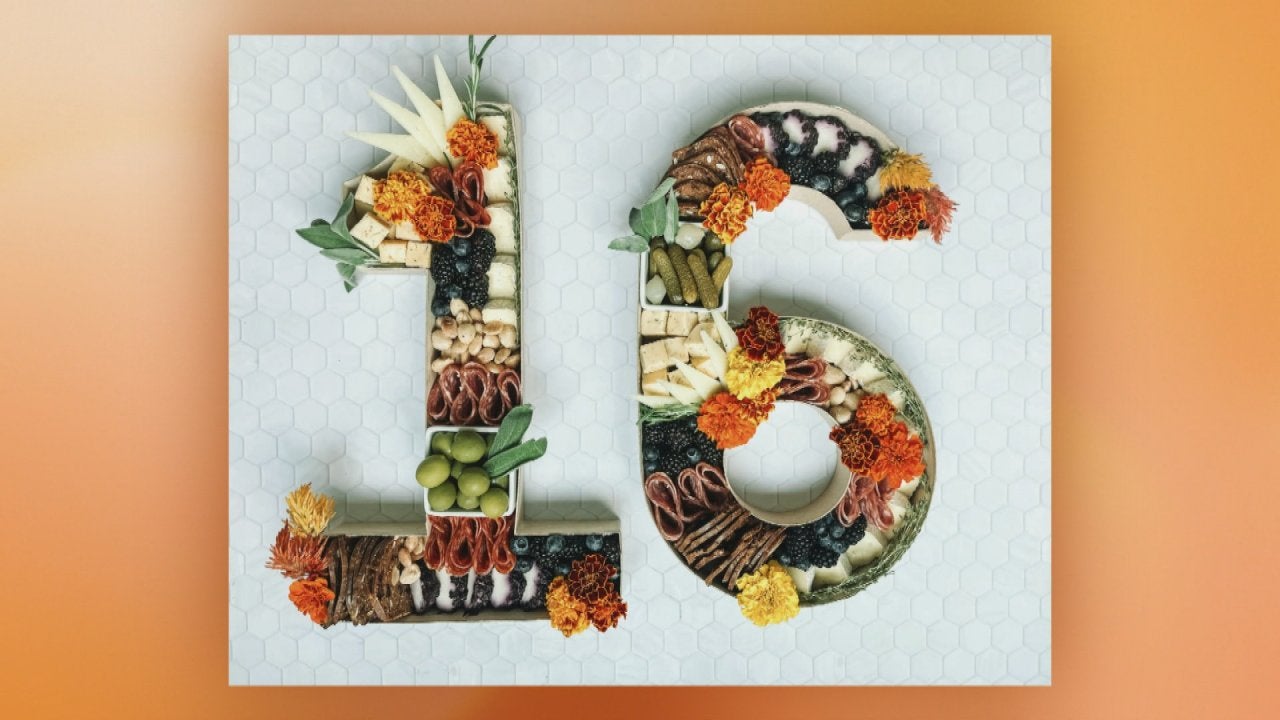 Feast Your Eyes on Our Savory 16 Charcuterie Board + We Promise …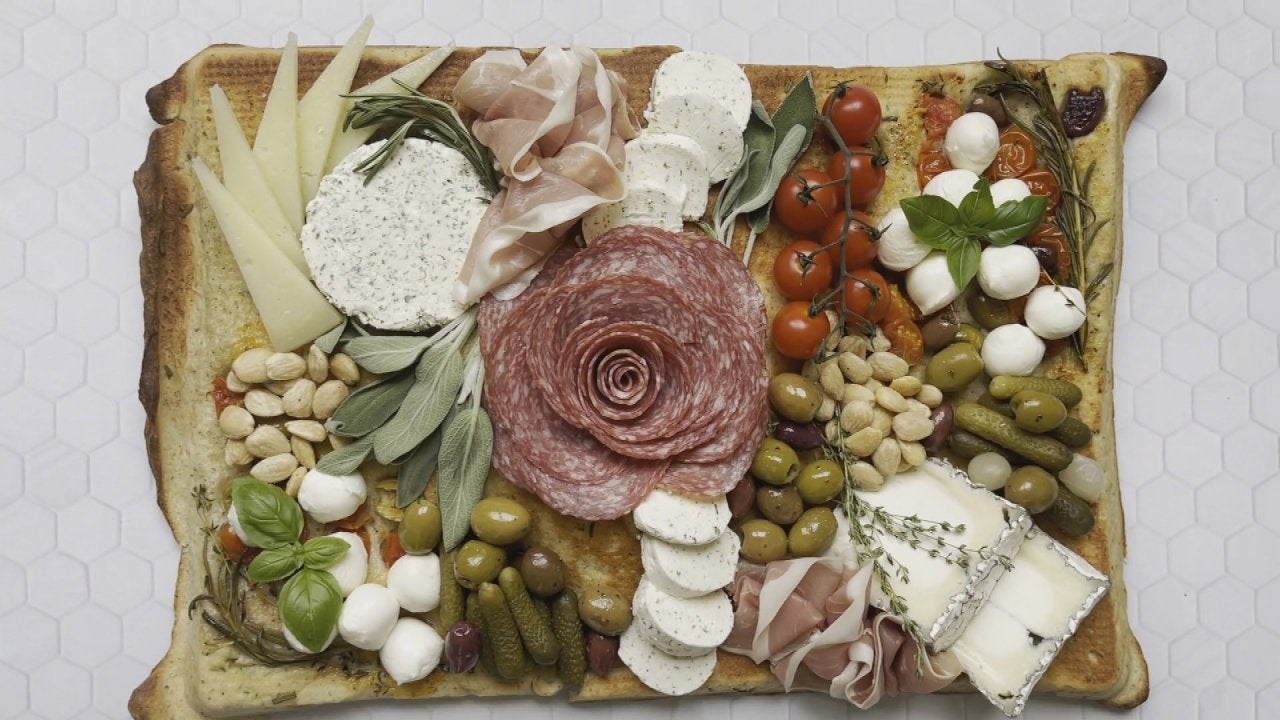 How to Make an Edible Cheeseboard With Focaccia for Your Next Pa…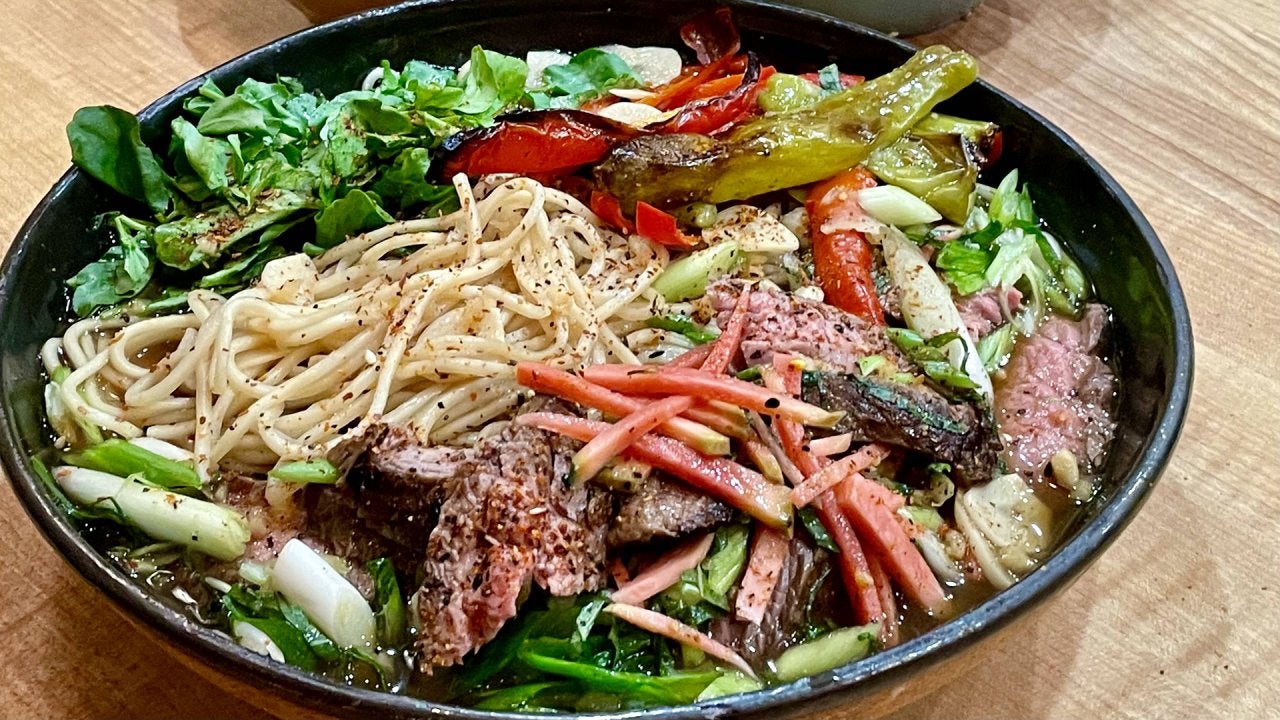 How to Make Miso Ramen with Steak, Japanese-Style Tomato Salad +…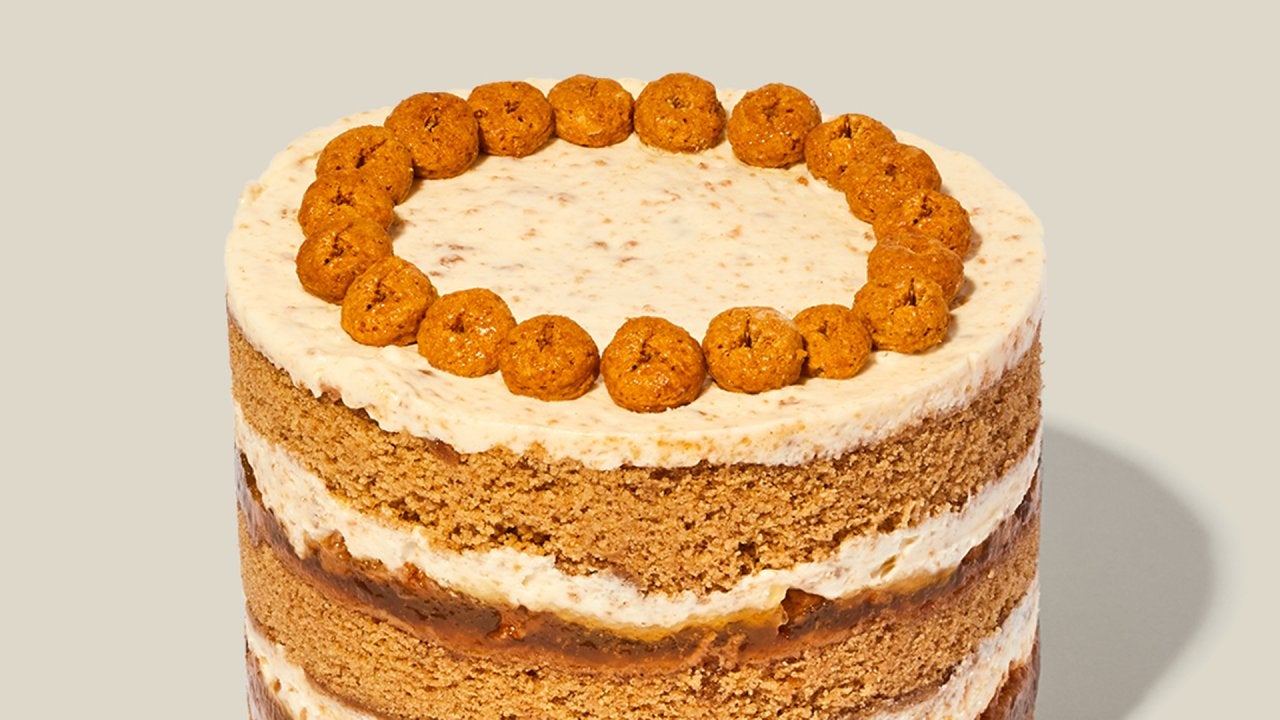 How to Make Apple Cider Doughnut Cake | Milk Bar's Christina Tosi
"I'm obsessed with a place called Arthurs Nosh Bar in Montreal, Canada," Rach says. "They won't tell me a thing about their recipes, so I had to make up a version of their incredible schnitzel to enjoy at home when I get the urge but can't make the trip."
Skhug (Zhug) is pronounced s-kh-oog like school, one syllable, and it's a green pepper hot sauce.
Rach's Pro Tip: This recipe serves 4 with leftover cabbage and hot sauce. For the leftover cabbage, add tomato sauce or diced tomatoes and stock and serve as soup. For the leftover sauce, store in a Mason jar or plastic food storage container up to 2 weeks and use with or on eggs, hummus and in sandwiches.
Ingredients
For the braised red cabbage:
2 tablespoons olive oil
2 tablespoons butter
1 large onion, chopped
1 red cabbage, quartered, cored and chopped or shredded
Salt and pepper
2 large bay leaves
1 teaspoon caraway seed, ⅓ palmful
1 teaspooon cumin seed, ⅓ palmful
¼ teaspoon ground allspice
¼ cup apple cider vinegar
1 cup chicken bone broth or stock
For the skhug (zhug) — aka green pepper hot sauce:
1 lime, juiced
2 bunches cilantro tops
1 bunch parsley tops
½ bunch mint tops
1 teaspoon salt
½ teaspoon black pepper
½ cup extra-virgin olive oil (EVOO)
4 cloves garlic, crushed and skins removed
2 jalapeño peppers, stems removed but not seeded, coarsely chopped
4 bird's eye or small red chili peppers, stemmed not seeded, coarsely chopped
1 teaspoon ground cumin, ⅓ palmful
1 teaspoon ground cardamom, ⅓ palmful
For the chicken schnitzel:
4 pieces boneless, skinless chicken
Salt and pepper
1 ½ cups flour
4 eggs, beaten
2 cups breadcrumbs
1 teaspoon white pepper
1 teaspoon ground cumin, ⅓ palmful
1 teaspoon caraway, ground or seed
¼ teaspoon nutmeg, freshly grated
Frying oil, such as safflower or canola oil, about ¼-inch-deep for 12- to 14-inch skillet
Whipped honey (available at many larger supermarkets or online at Amazon) OR organic honey, to drizzle
For the fried capers, to serve:
4 tablespoons large capers in brine, Capote
¼ cup olive oil or vegetable oil
Preparation
For the braised red cabbage, heat a large deep skillet or Dutch oven over medium to medium-high heat. Add oil, melt butter into oil, and when it foams, add onion and cabbage, toss to coat, season with salt, pepper, bay, caraway, cumin, allspice and turn to combine. Add vinegar and let it absorb a minute, add stock and partially cover, lower heat a bit and cook 1 hour, turning occasionally.
For the skhug, add juice of 1 lime to high power blender or food processor. Add cilantro, parsley and mint, salt and pepper, and EVOO, and process to grind the herbs. Add garlic and chilies and the cumin and cardamom, pulse the blender or processor to add the red flecks to sauce and finely chop the chilies.
For the chicken schnitzel, horizontally halve the chicken breasts to butterfly them, opening the meat like a book. Pound gently to thin 1/8-inch-thick cutlets, season both sides with salt and pepper.
Set up a breading station in shallow pans or dishes near the stove: flour, eggs, seasoned breadcrumbs with salt, white pepper, cumin, caraway, and nutmeg.
Warm the frying oil, about ¼ inch deep, in your largest skillet over medium to medium-high heat. Place a wire rack-lined rimmed baking sheet near the frying oil.
Coat in flour, eggs and breadcrumbs, and fry the schnitzels one or two at a time based on the size of your pan. Cook the schnitzels to deep golden on each side and transfer to wire rack to drain. While hot, lightly spread with whipped honey.
For the fried capers, drain capers on paper towels and pat dry. Heat oil over medium to medium-high heat, add 2 tablespoons capers at a time to limit splatter, swirl with each addition, cook 1 minute to 90 seconds until the capers open and turns golden at edges, then transfer to fresh towels to drain. Other than this, try crispy capers on soft cheese, tomato soup or in salads.
Place schnitzels with honey on platters and dot with green hot sauce, sprinkle with crispy capers and spill the cabbage alongside, overlapping on an edge of the schnitzel. Use a slotted spoon to transfer the cabbage so it does not soften the crispy crust of the chicken.