How To Make Farro with Mushrooms & Hazelnuts by Rachael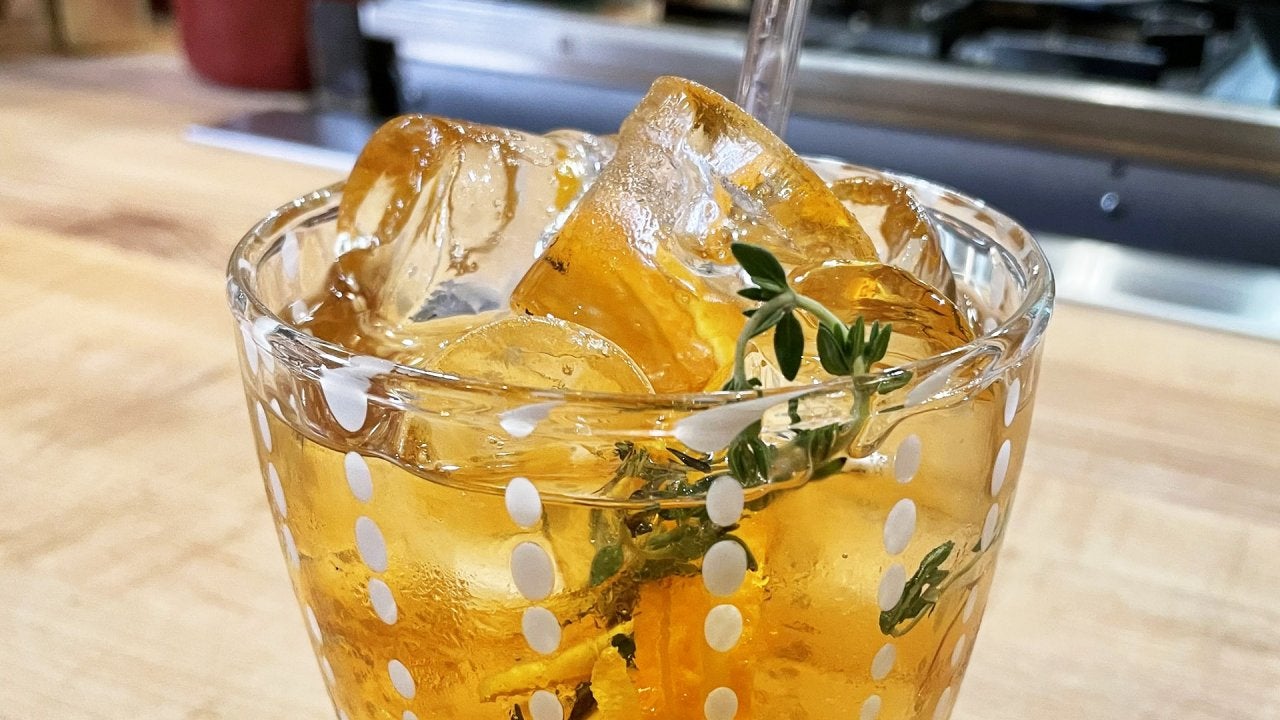 How to Make a Vermouth Spritz | John Cusimano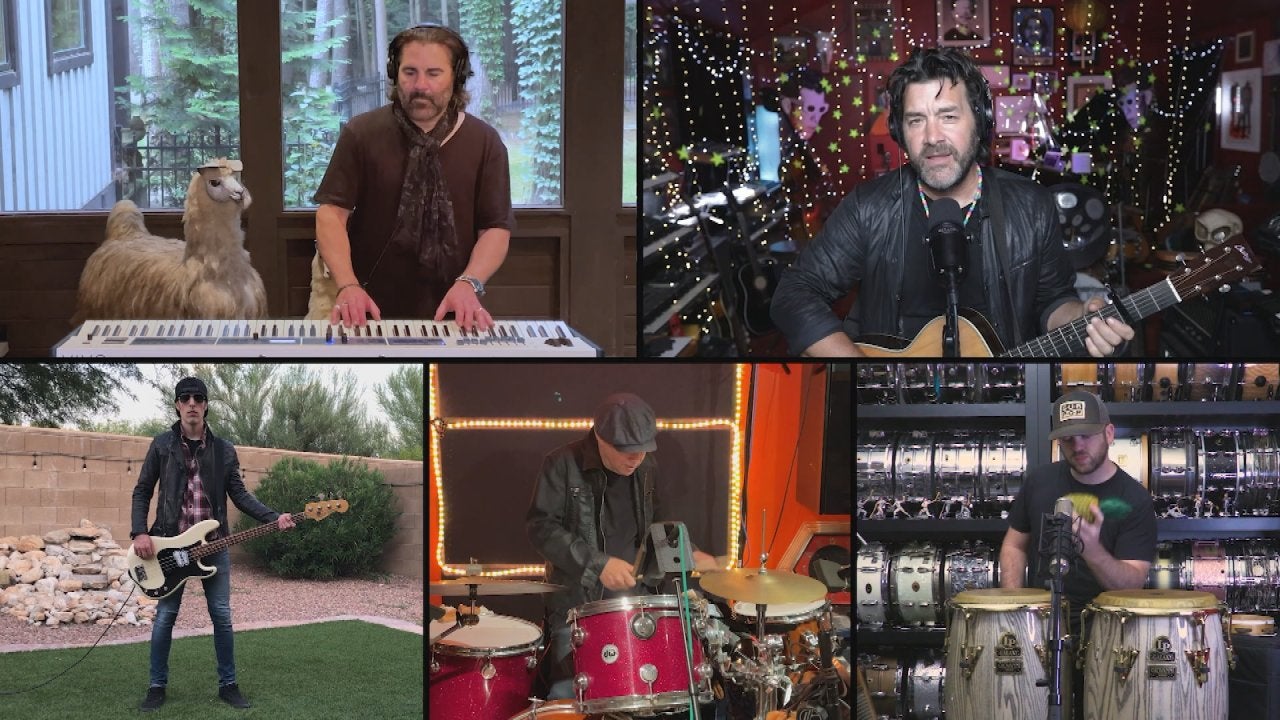 Stop Everything and Listen to "Buongiorno Baby"—the Song John Co…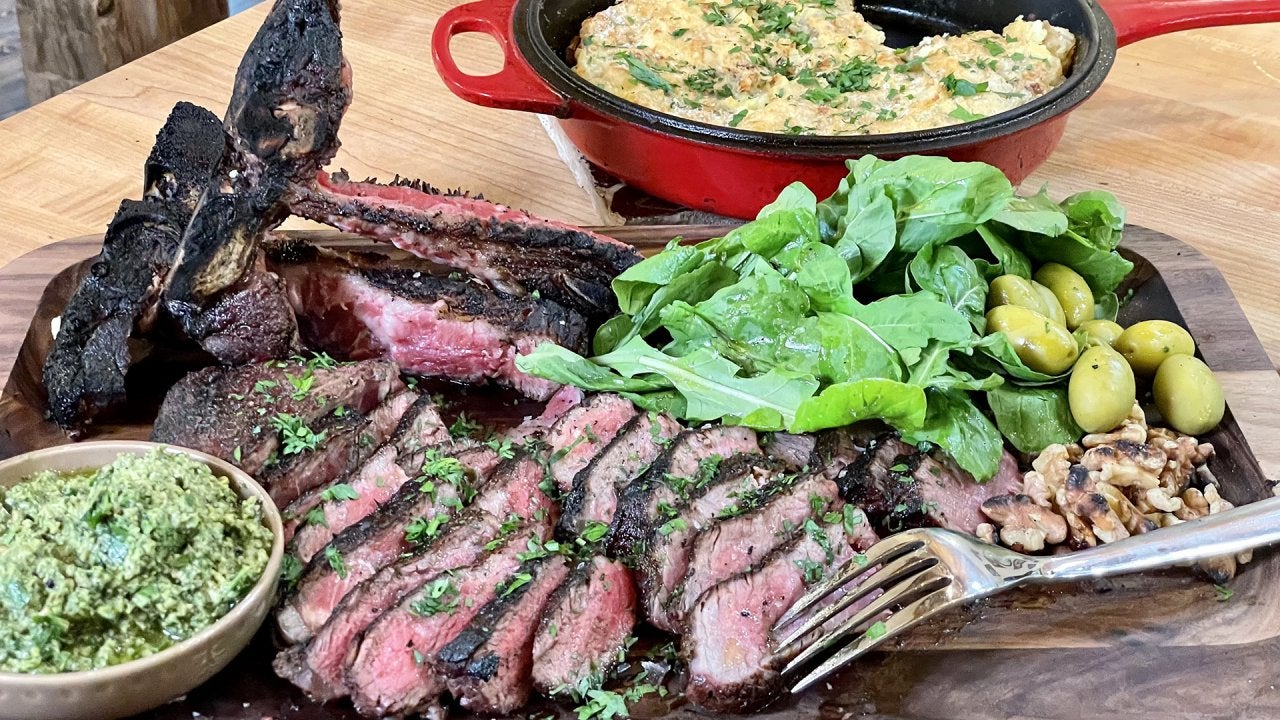 How to Make Bistecca (Porterhouse) with Walnut Salsa Verde and C…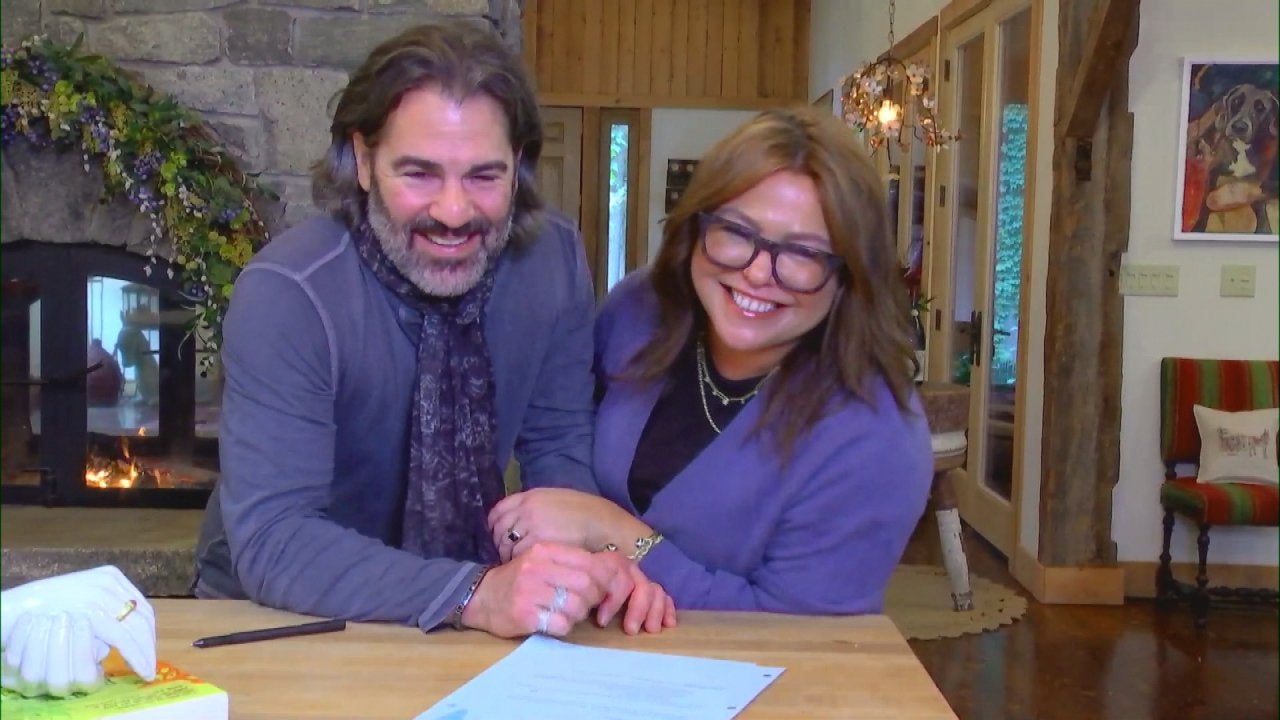 Rachael Reveals Her Favorite Place to Eat in Tuscany, Italy | Q …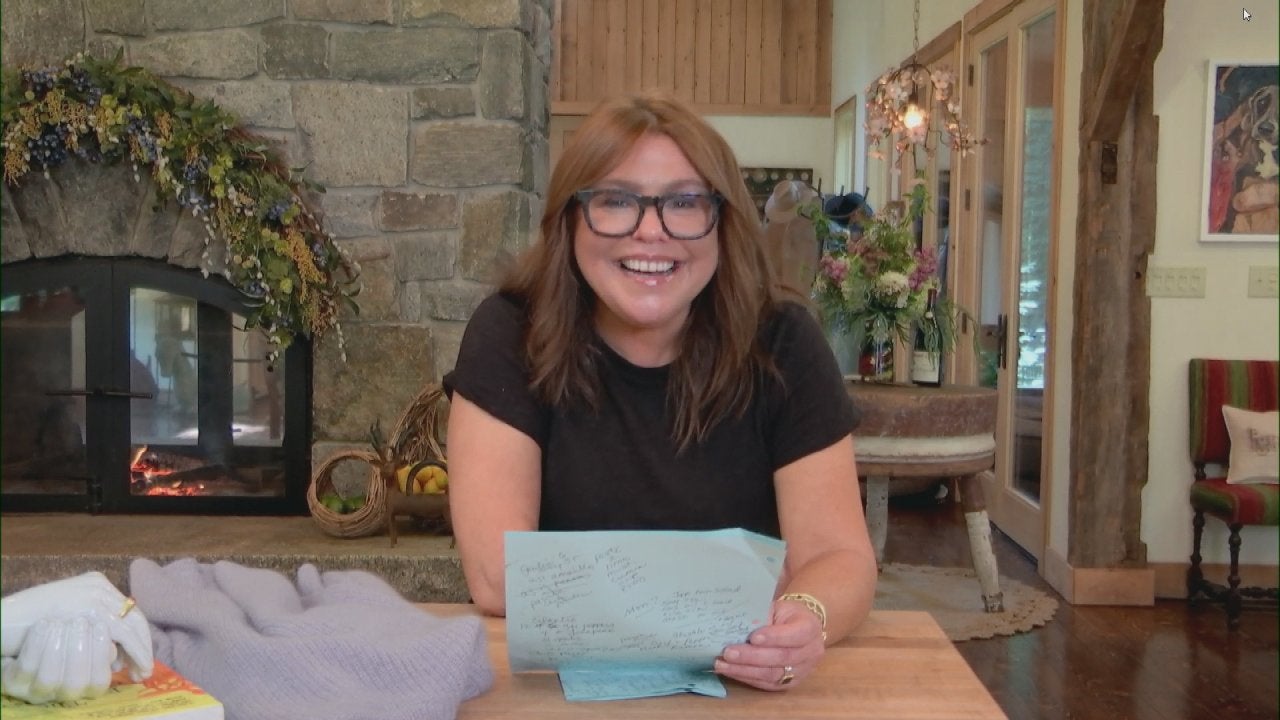 What's In Our Meal Bag? 3 Sweet Stories from Viewers Who Tried R…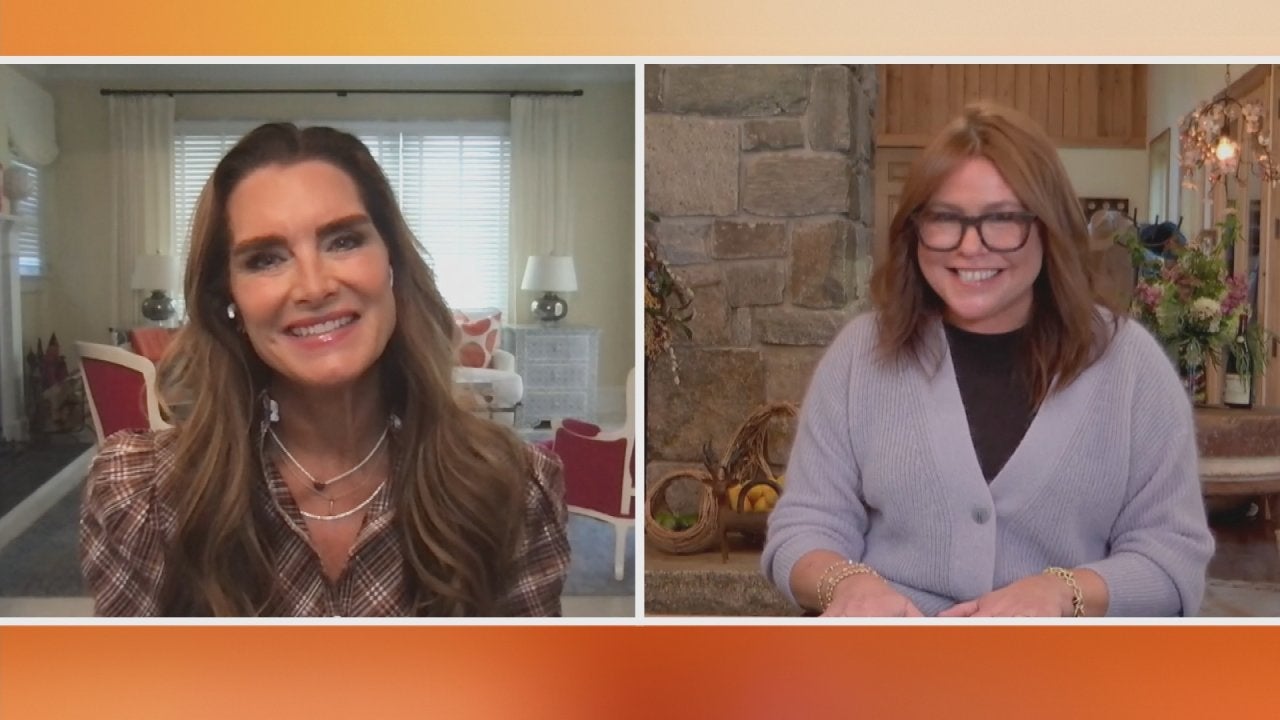 Brooke Shields Tearfully Recounts Devastating Accident + Leg Inj…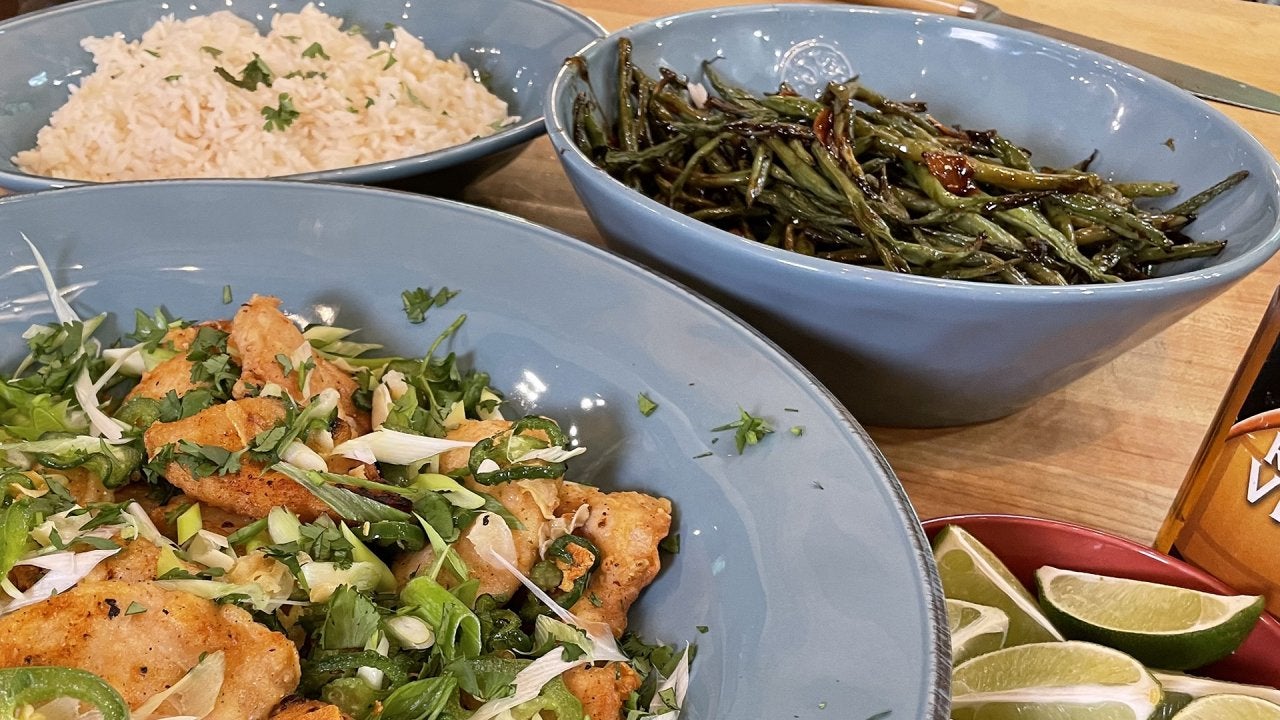 How to Make Roasted Honey-Soy Green Beans | Rachael Ray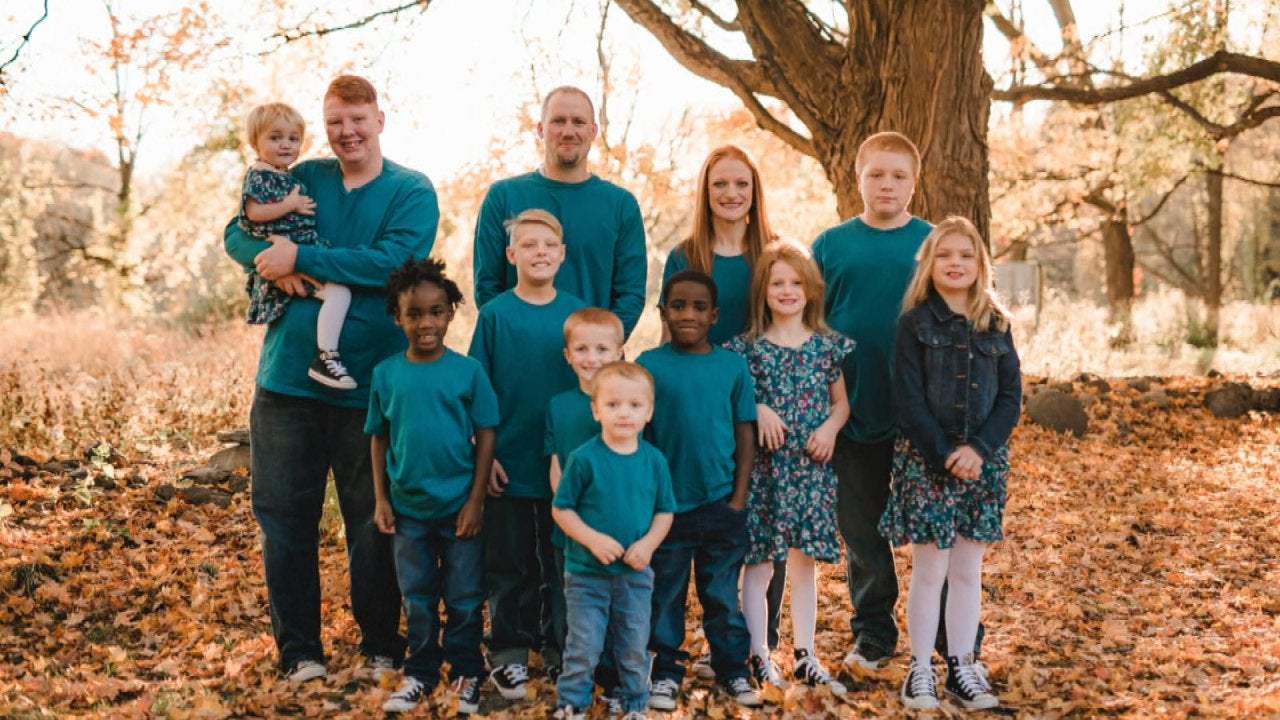 We Surprise a Mom of 10 (Including 6 Foster Kids!) Who Works So …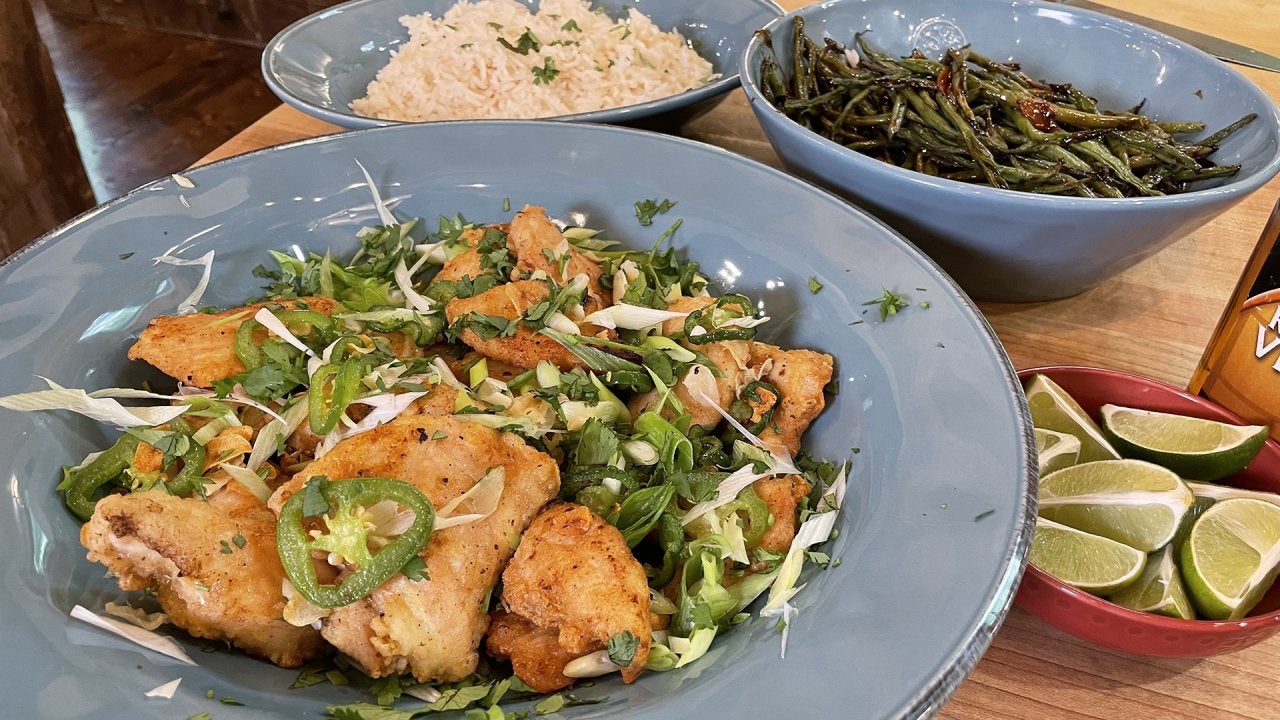 How to Make Salt 'n' Pepper Pork or Chicken | Rachael Ray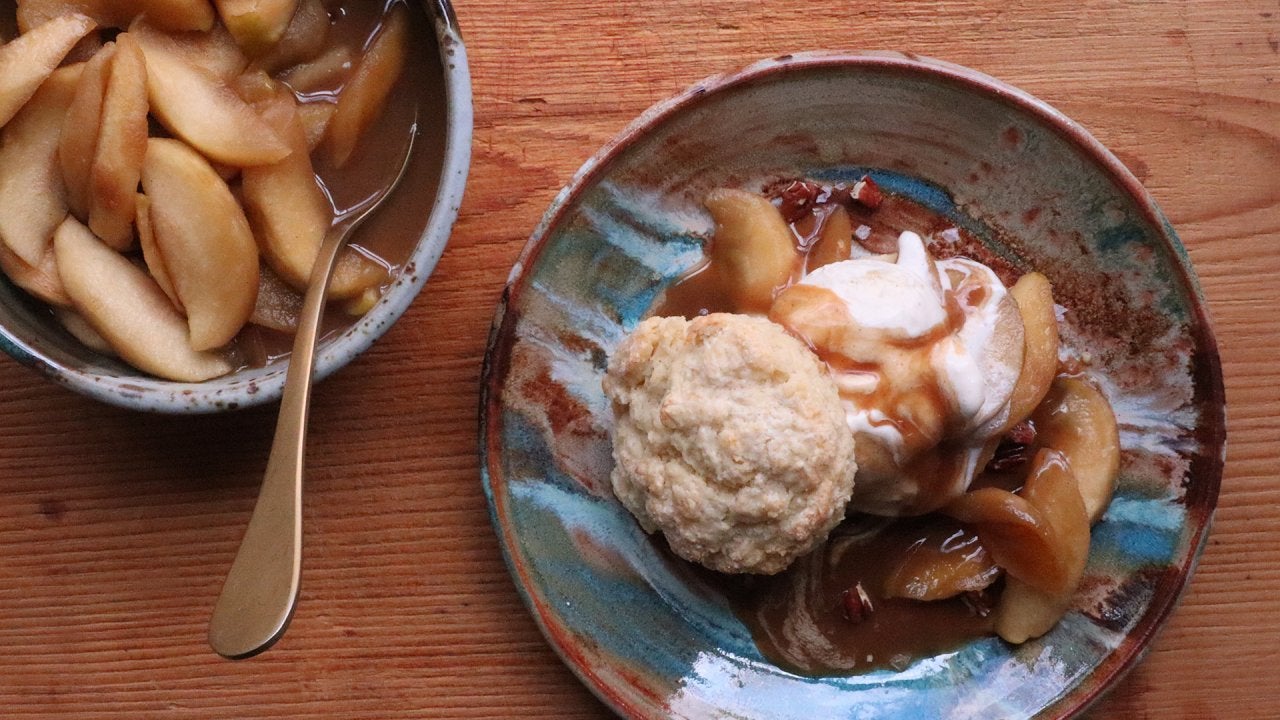 How to Make Caramel Apple Shortcakes | Grant Melton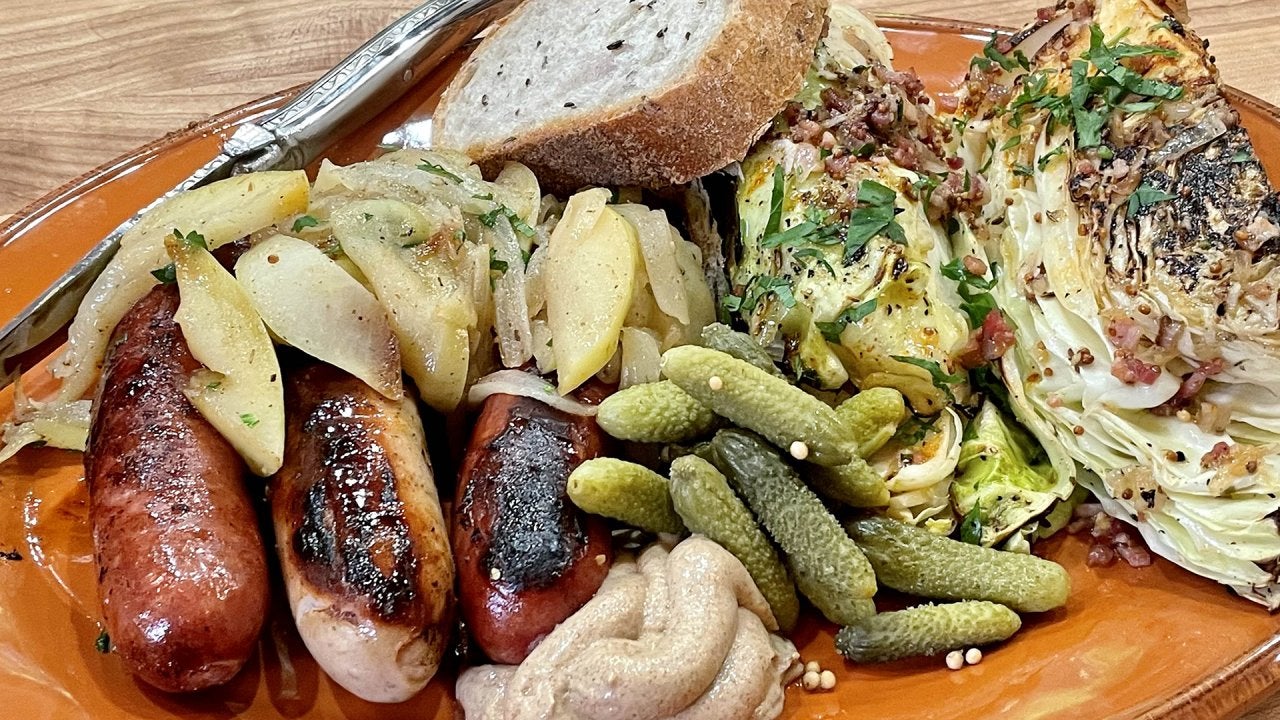 How to Make Sausages with Apples and Onions & Charred, Spiced Ca…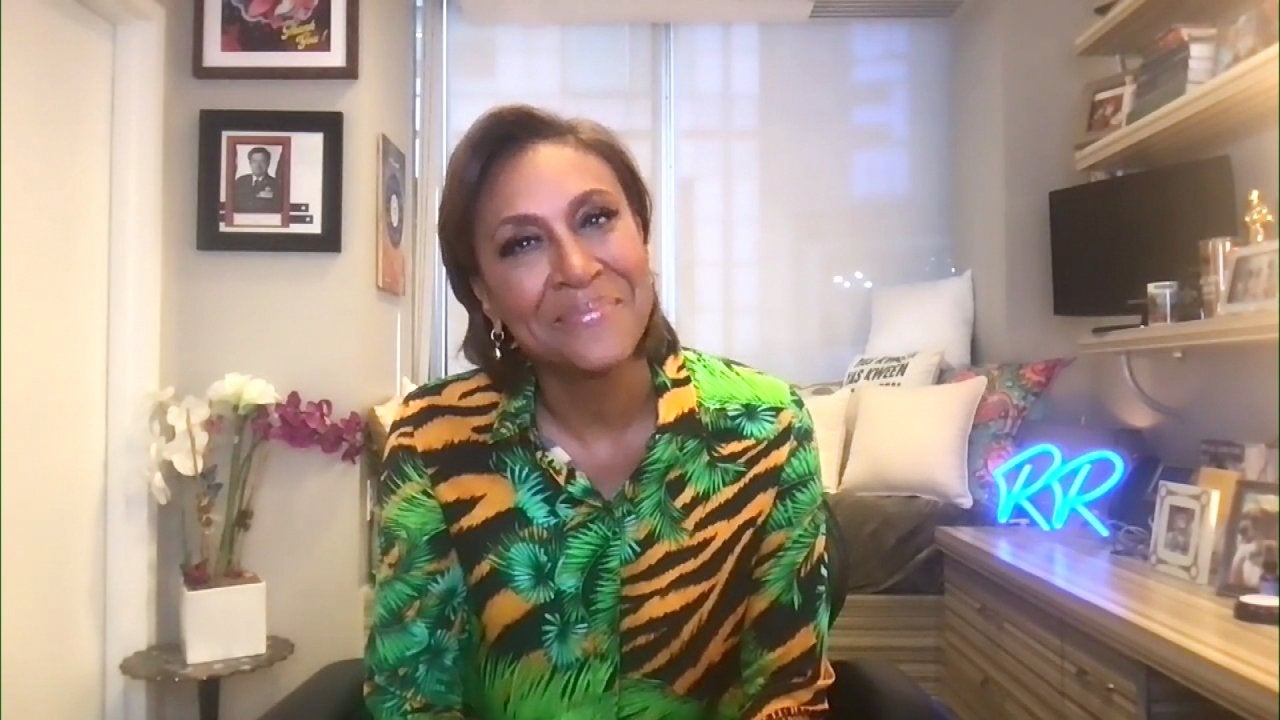 Robin Roberts Tearfully Recalls the Emotional Moment Her Sister …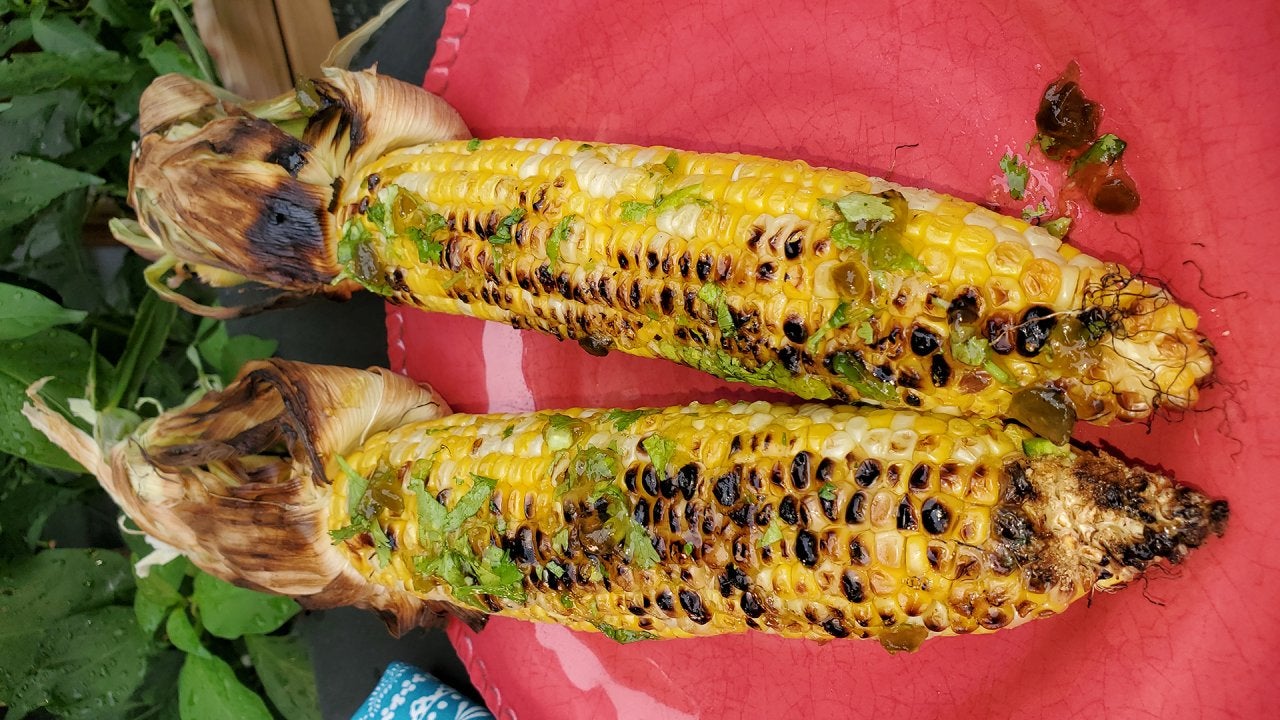 How to Make Easy Grilled Corn with Jalapeño Cilantro Glaze | Sun…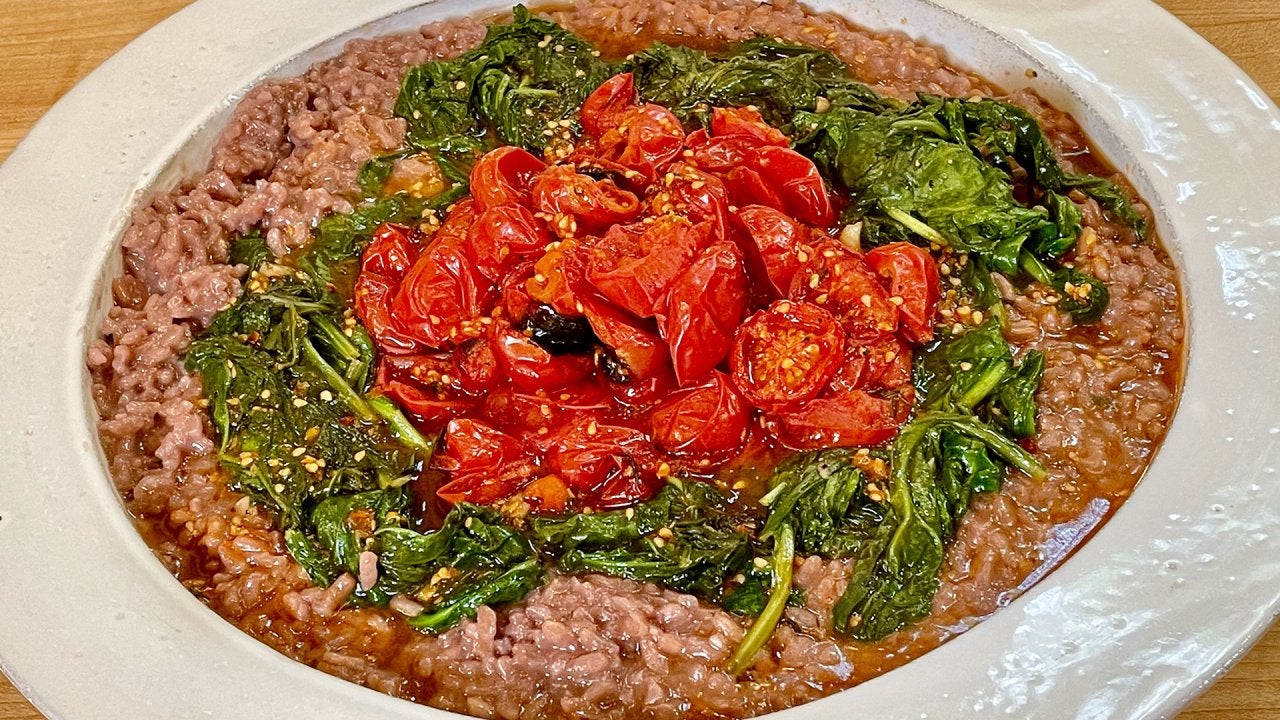 How to Make Chianti Risotto with Garlicky Spinach and Oven Charr…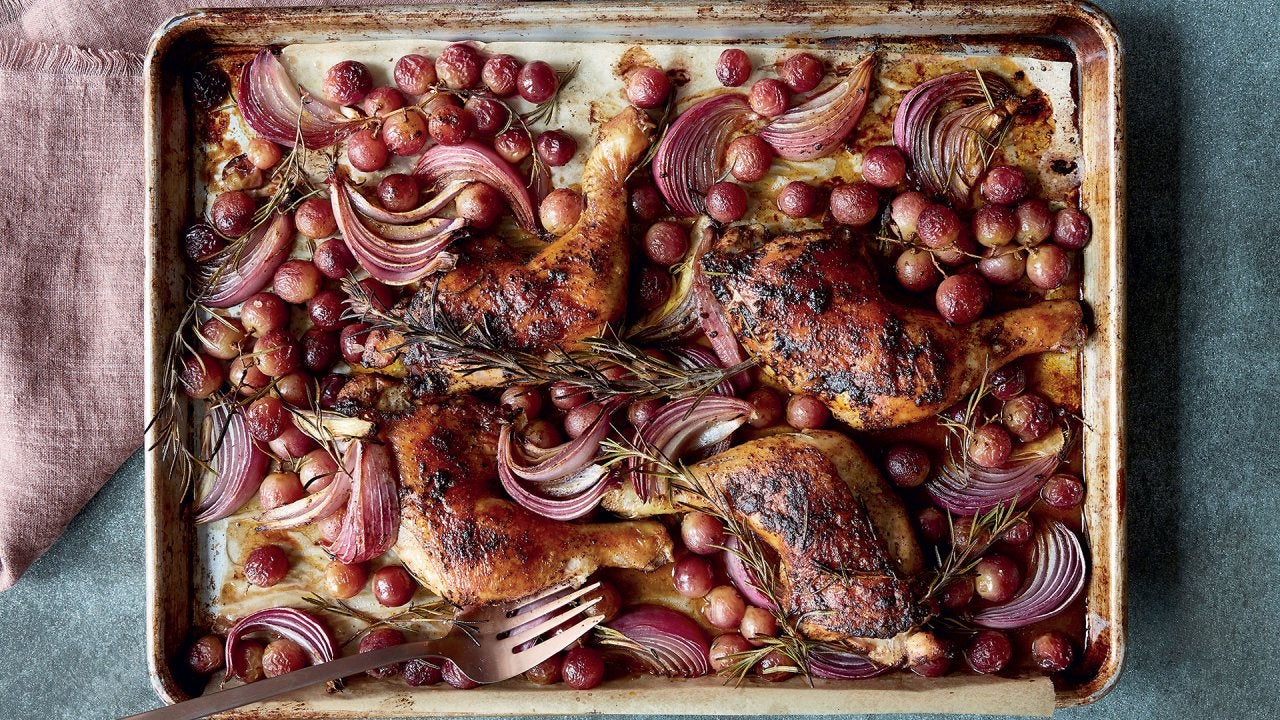 How to Make Sheet Pan Chicken with Rosemary & Grapes | Queer Eye…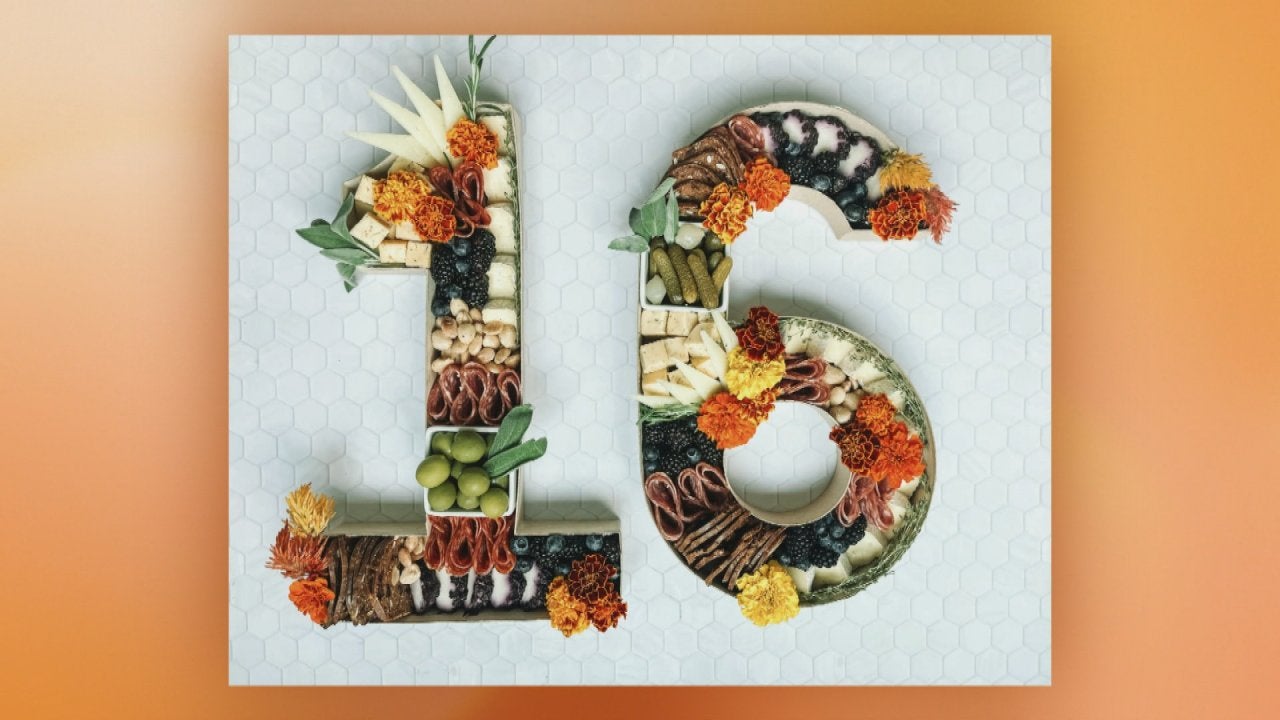 Feast Your Eyes on Our Savory 16 Charcuterie Board + We Promise …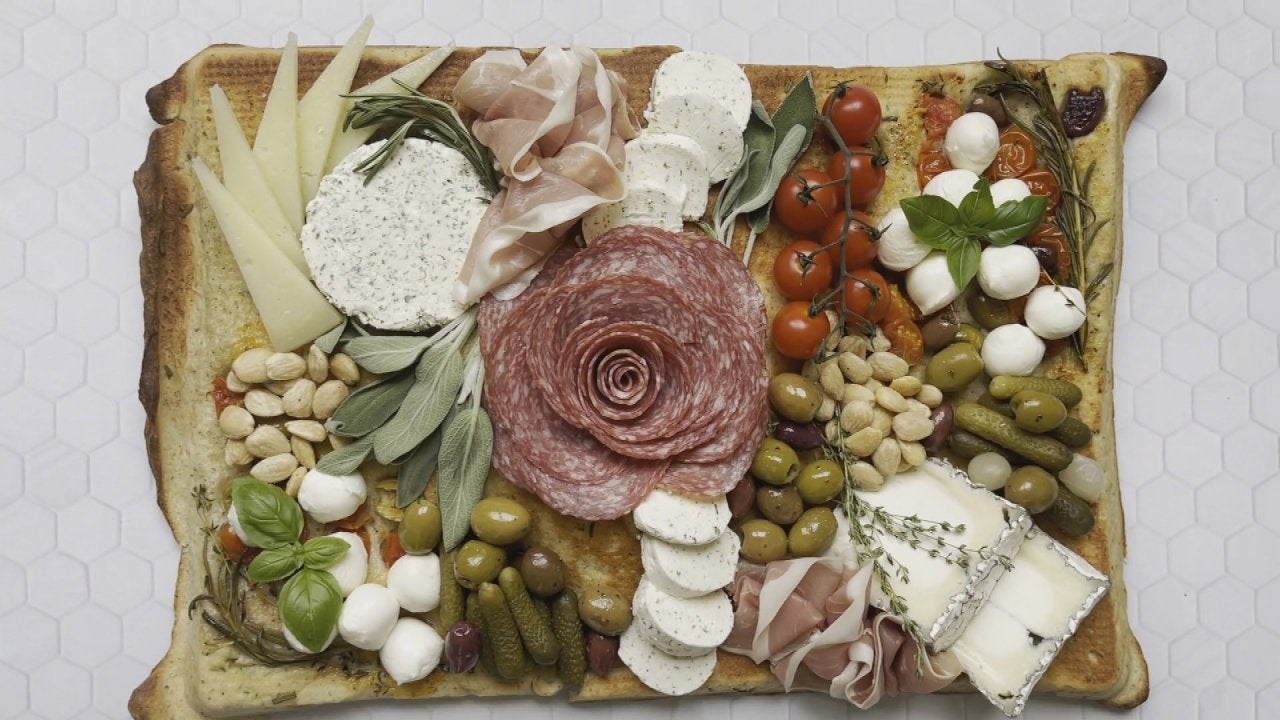 How to Make an Edible Cheeseboard With Focaccia for Your Next Pa…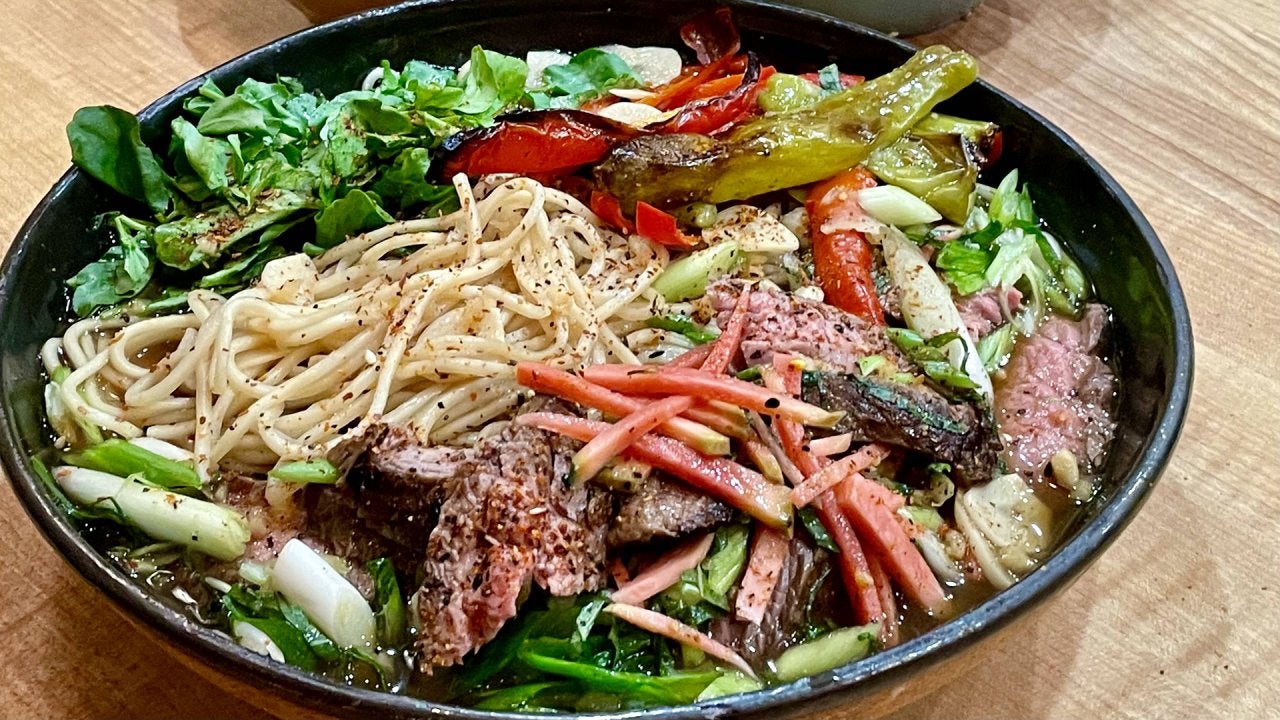 How to Make Miso Ramen with Steak, Japanese-Style Tomato Salad +…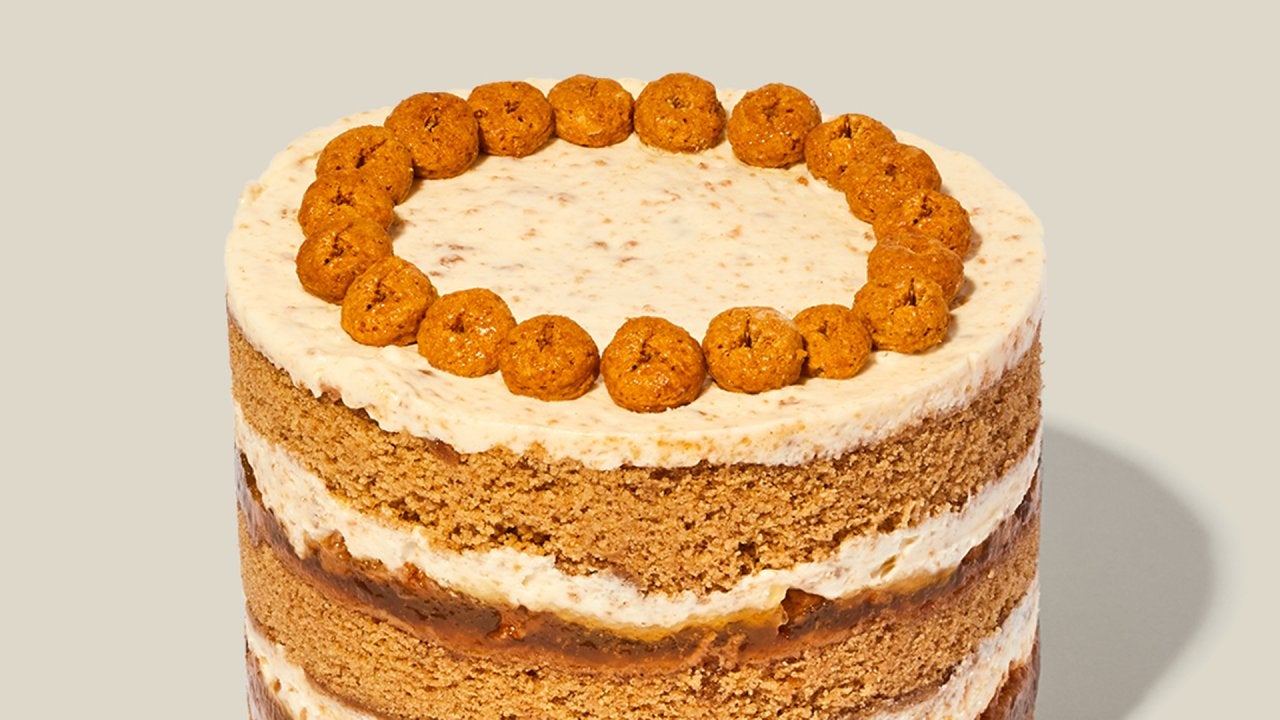 How to Make Apple Cider Doughnut Cake | Milk Bar's Christina Tosi
3 kinds of mushrooms + kale + crunchy nuts = hearty vegetarian fare.
Rach says this dish will serve 4 as an entrée or 8 as a side dish.
Ingredients
Salt
1 ½ cups pearled farro
1 small onion
2 fresh bay leaves
8 ounces hen of the woods (maitake) mushrooms, pulled into thin strips
2 large shallots, 1 halved and thinly sliced lengthwise, 1 finely chopped
Cooking spray, or olive oil for drizzling
Pepper
1 cup skinless hazelnuts, coarsely chopped
2 cups chicken or vegetable stock
1 cup loosely packed dried porcini mushrooms, 4 ounces
3 tablespoons olive oil
8 ounces cremini mushrooms, chopped
4 cloves garlic, finely chopped
2 tablespoons fresh thyme, chopped
1/2 cup white wine
1 to 1 ½ cups freshly grated Parmigiano-Reggiano cheese, about 2 big handfuls
4 cups baby kale or spinach
1 lemon, juiced (about ¼ cup)
Preparation
Preheat oven to 450˚F.
Bring a large pot of water to a boil for the farro. Salt the water and add the farro, onion, and bay leaves. Cook until the farro is al dente, about 20 minutes. Drain and discard the onion and bay leaves.
Meanwhile, on a rimmed baking sheet, arrange the hen of the woods mushrooms and sliced shallot. Spray with cooking spray or toss with oil; season liberally with salt and pepper. Roast until crisp turning once, 17 to 18 minutes. Place the nuts on another rimmed baking sheet. Roast until toasted, about 5 minutes.
In a small saucepan, bring the stock and porcini mushrooms to a boil. Reduce heat to medium-low. Simmer until the porcini are soft, about 5 minutes.
In a large skillet, heat the oil, three turns of the pan, over medium-high heat. Add the cremini mushrooms, and cook, stirring occasionally, until browned, about 8 minutes. Add the chopped shallot, garlic, and thyme; season. Cook, stirring often, until fragrant, a minute or two. Add the wine. Increase heat a bit and stir until the wine evaporates, about 1 minute.
Add the farro to the skillet. Using a slotted spoon, transfer the porcini from the stock to a cutting board. Chop the porcini. Add to the skillet with the cremini and farro. Pour enough of the porcini soaking liquid into a measuring cup to measure 1 cup and add to the farro. Mix in the nuts, Parm, and kale. Cook, stirring often, until the Parm melts and the kale wilts, just about 2 minutes. Mix in the lemon juice. Spoon into shallow bowls or transfer to a serving platter. Top with the crispy mushrooms and shallots.